1.
Nail a few thin pieces of wood around your bed to create a really lightweight faux headboard.
2.
Suspend two curtain rods, and then hide string lights behind gauze curtains for a fairy-tale-worthy look.
3.
Paint a rectangle on the wall for a colorful frame that probably costs less than your sheets.
4.
If you've got high ceilings, try hanging some fake flowers.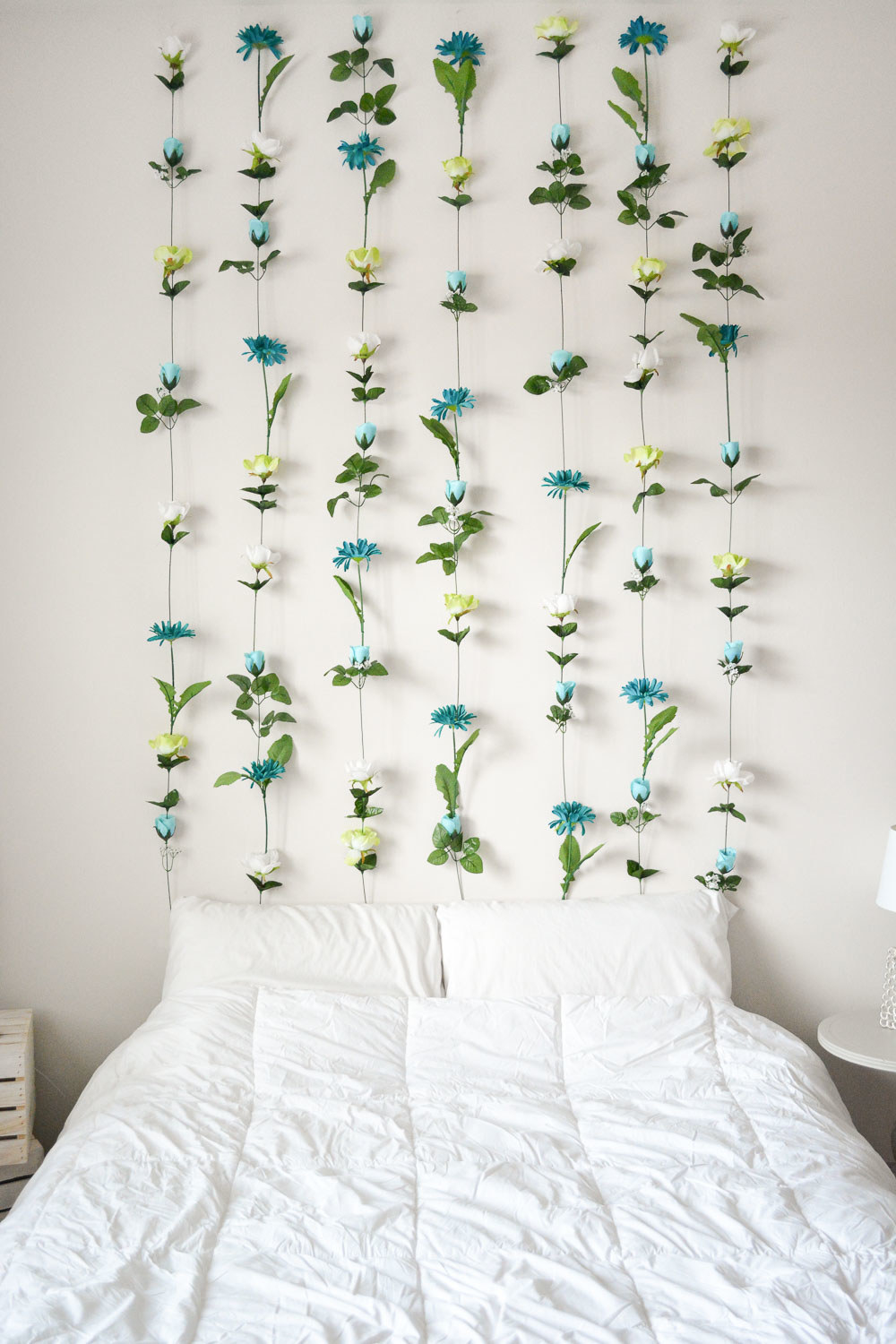 5.
Pin up your favorite tapestry for a casual and bohemian look.
6.
Hang pegboard so your decor can change whenever your mood does.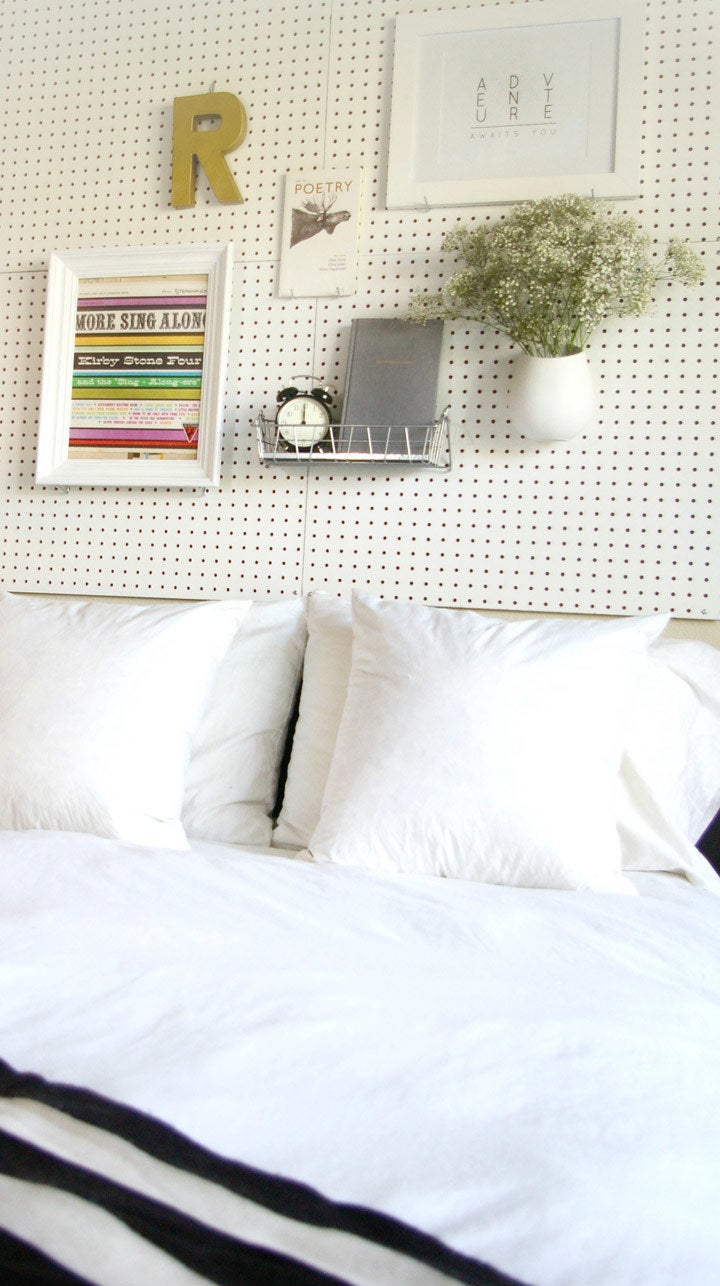 7.
Cut and paint foam sheets to brighten up your room with funky patterns, and switch 'em around whenever fresh inspiration strikes.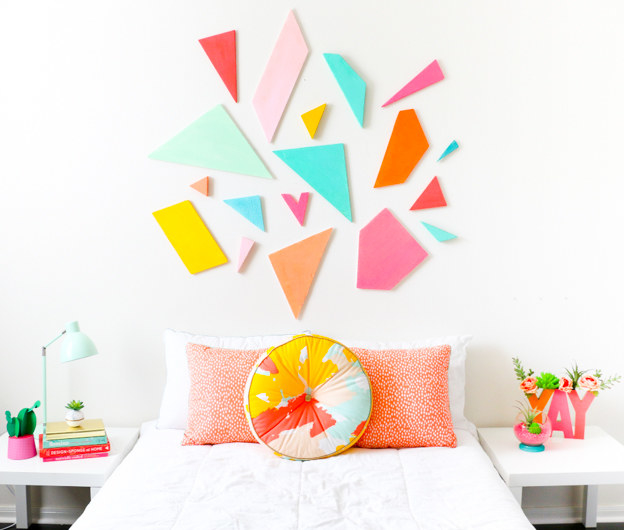 8.
Arrange your bed so it sits against a window, and let your curtains and the sunlight replace a headboard.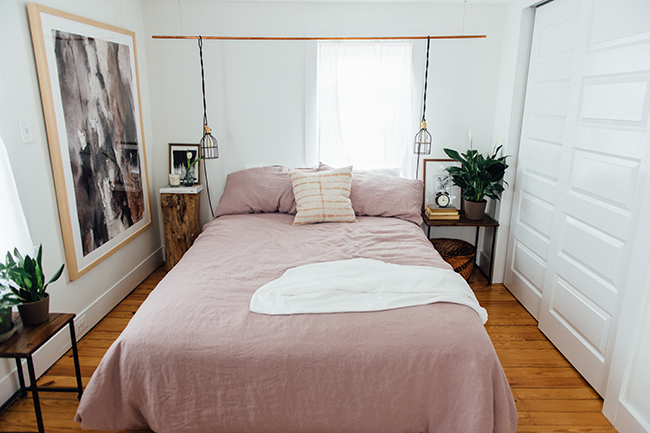 9.
Or install a panel of patterned wallpaper if you want something a little more fun.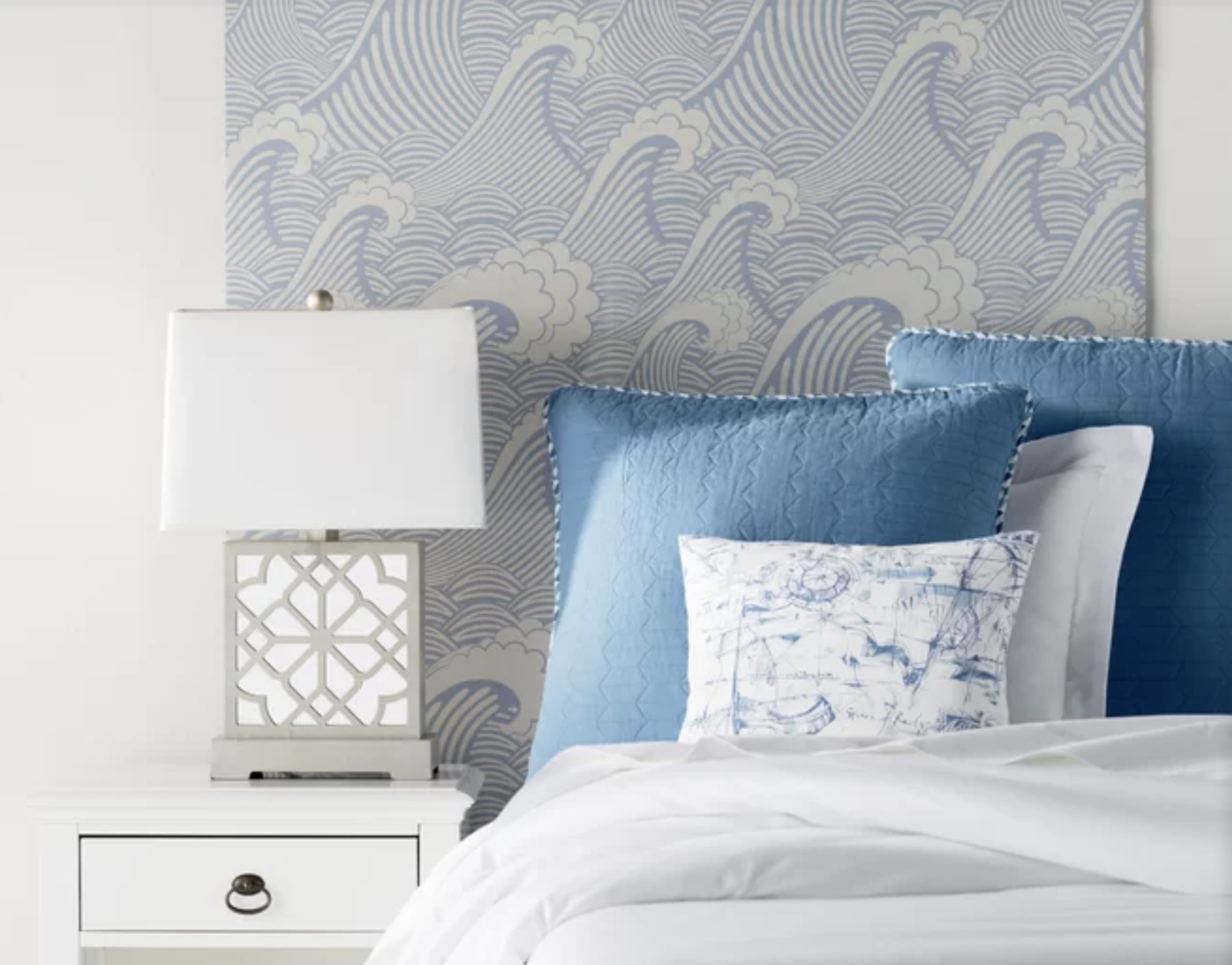 10.
Cover a bench cushion with a cool fabric to make a fake headboard that will also provide padding when you sit up and read.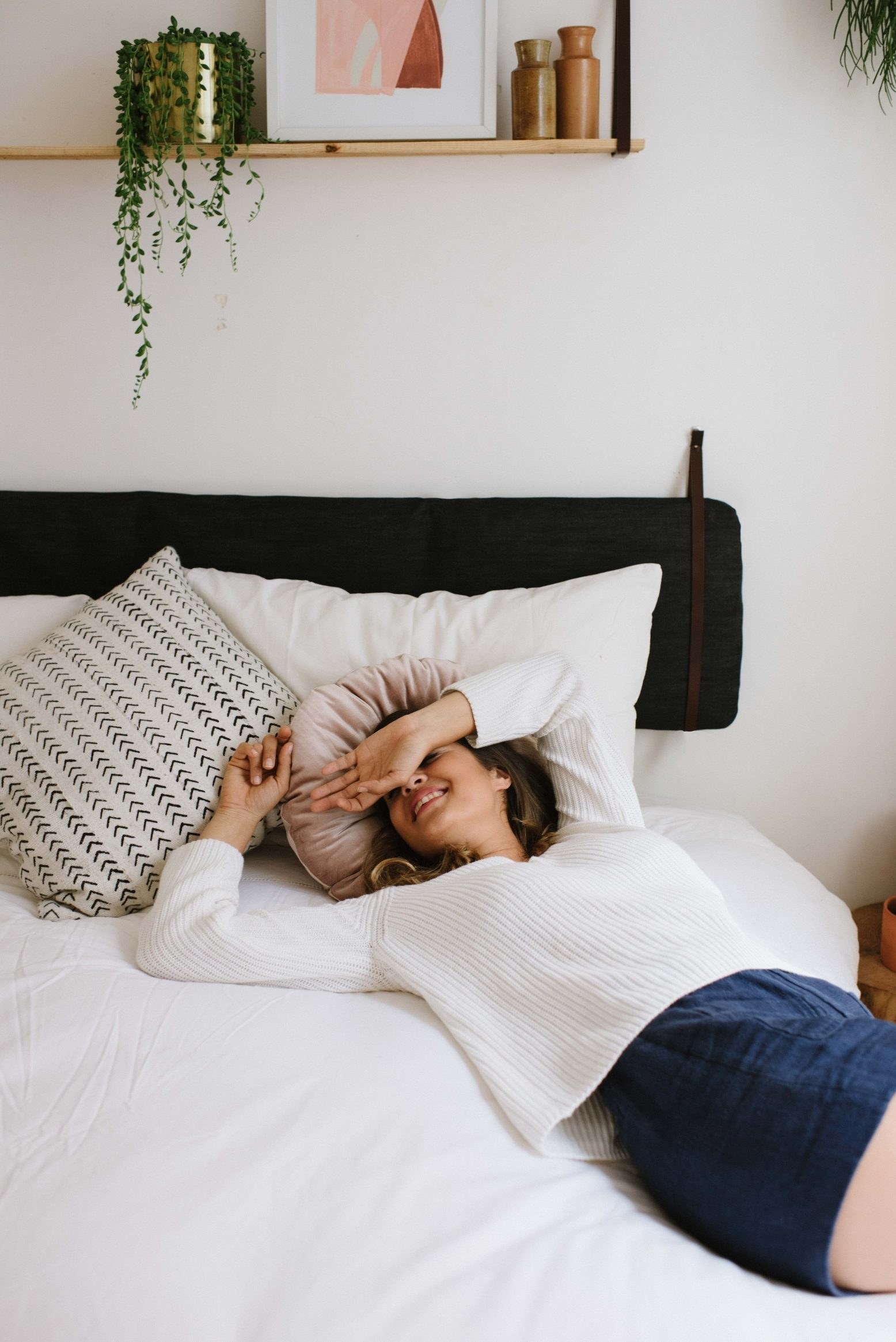 11.
Hang art above your bed to fill the blank space, and add balance to your room.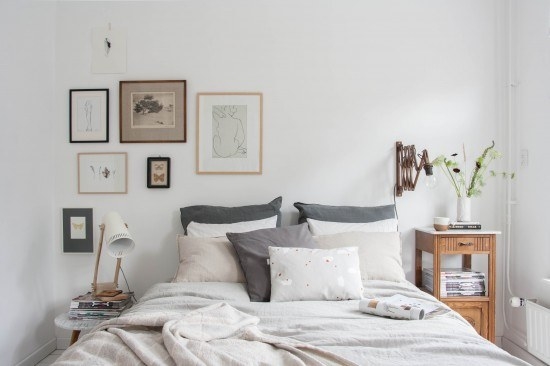 12.
Or throw everything you've got on the wall if your style is a bit more dramatic than that.
13.
Center a macrame hanging over your head if you want a more neutral focal point.
14.
Float a few shelves over your pillows, and display your favorite trinkets and plants.
15.
Stick a map above your pillows if you're always dreaming of travel.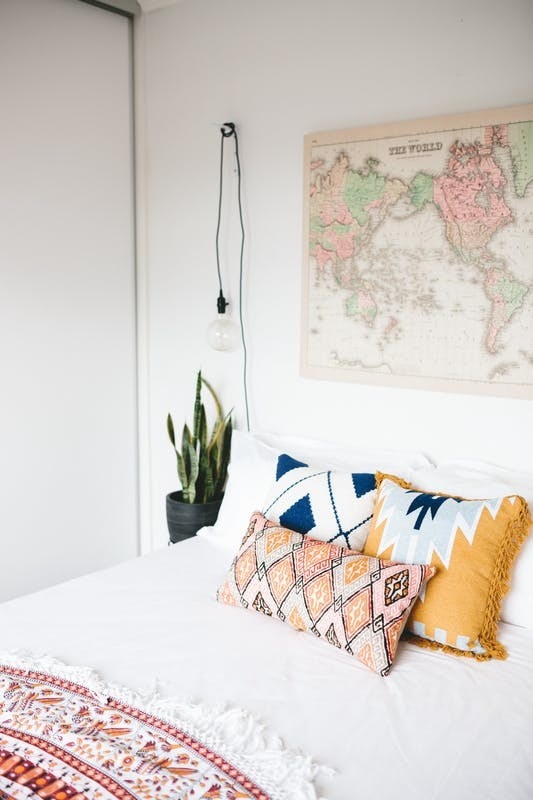 16.
Or clip Polaroid photos to fairy lights, so you can see your favorite people before bed every night.