2.
Nail them to the underside of a work bench or shelf to keep your hardware organized.
3.
Glue magnets to the lids to keep the spices on the fridge.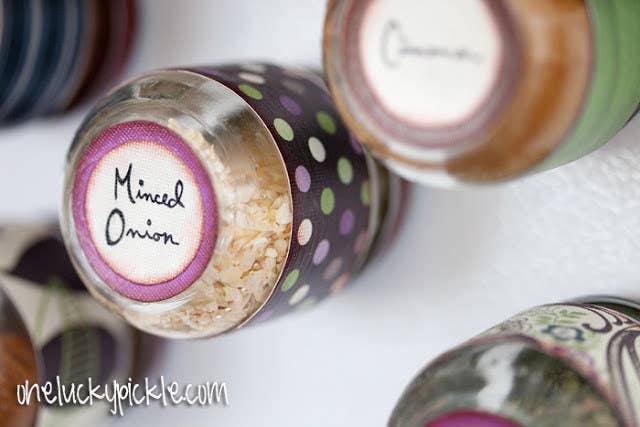 8.
Melt your burned-up candles to give them new life in these perfectly-sized jars.
14.
Poke holes in the lids to make a cute set of salt and pepper shakers.
16.
And use them as shot glasses if you ever have guests that feel like a quick drink.