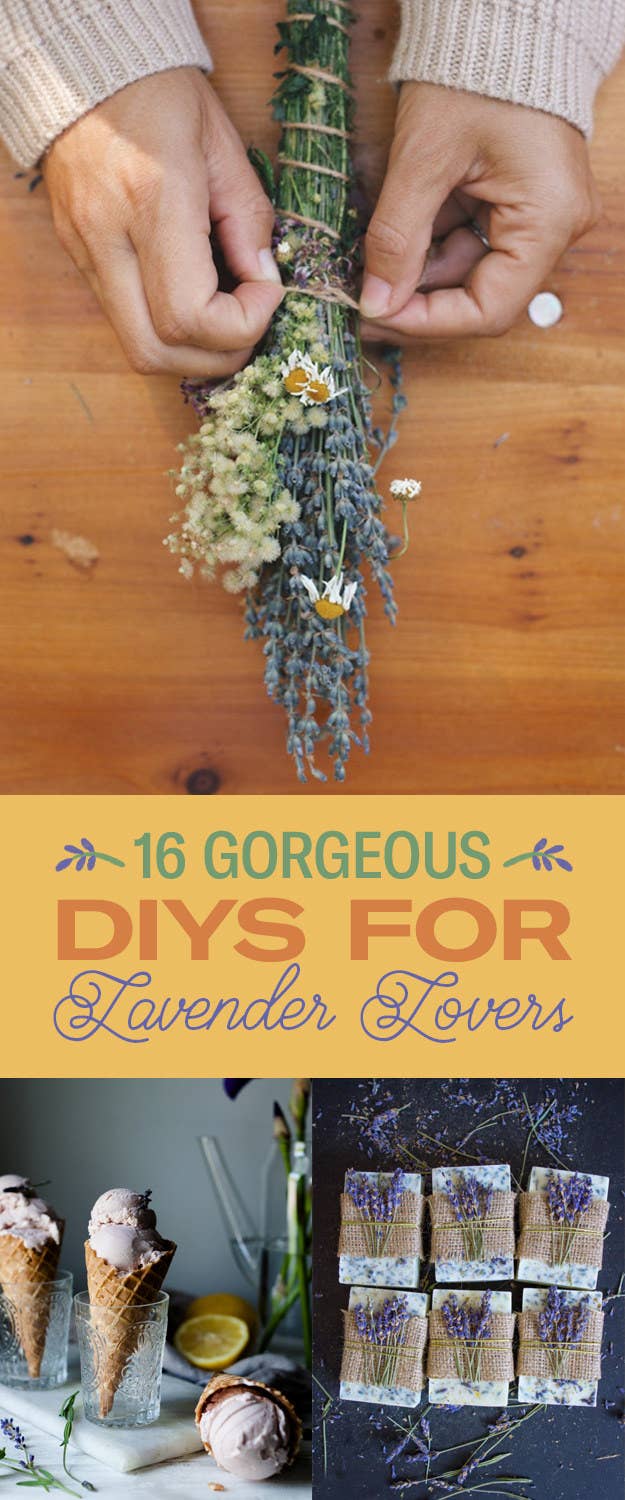 1.
Steep lavender pouches in your tub if you've had a long, hard day and just need to relax with your favorite scent.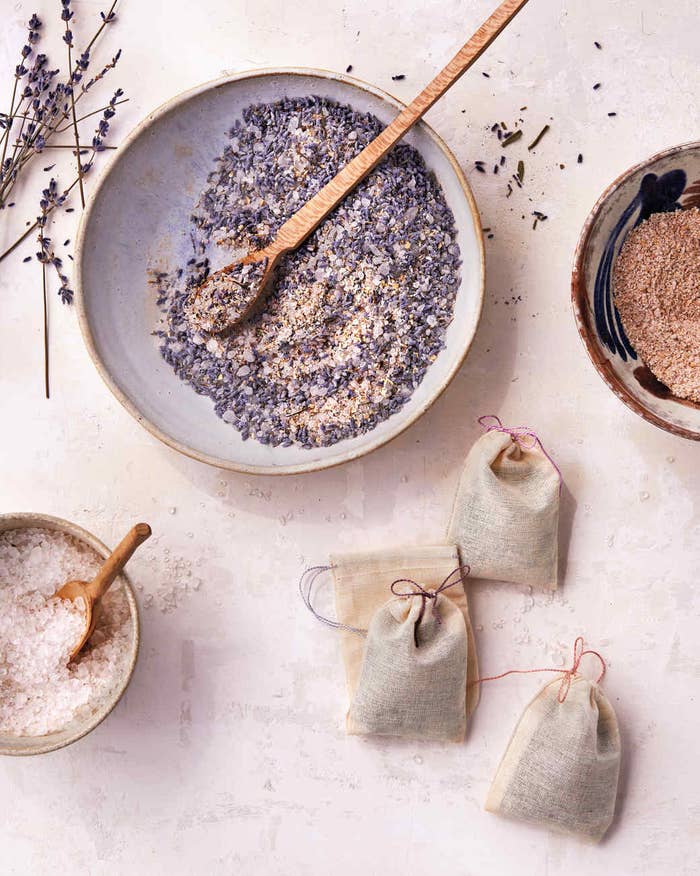 2.
Rub some lavender sleep balms on your pulse points to get some shut-eye.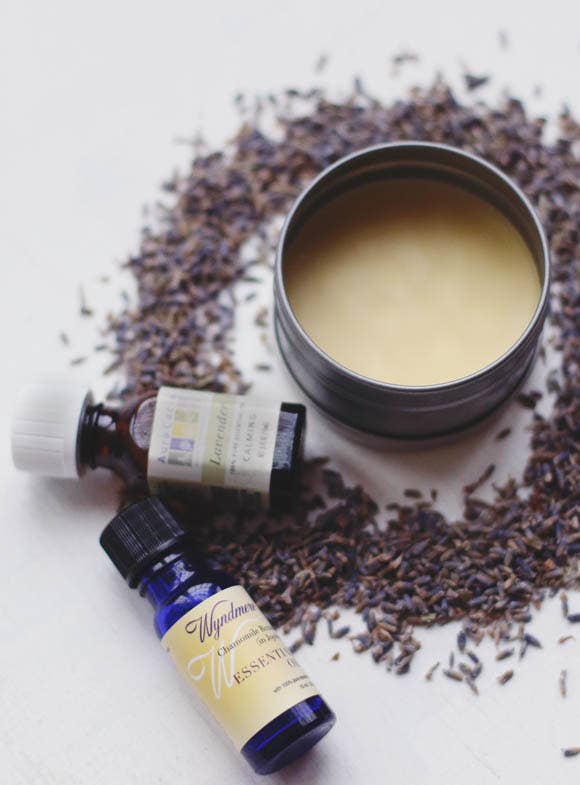 3.
Rub some of this lavender scrub on your lips if they are looking less than kissable.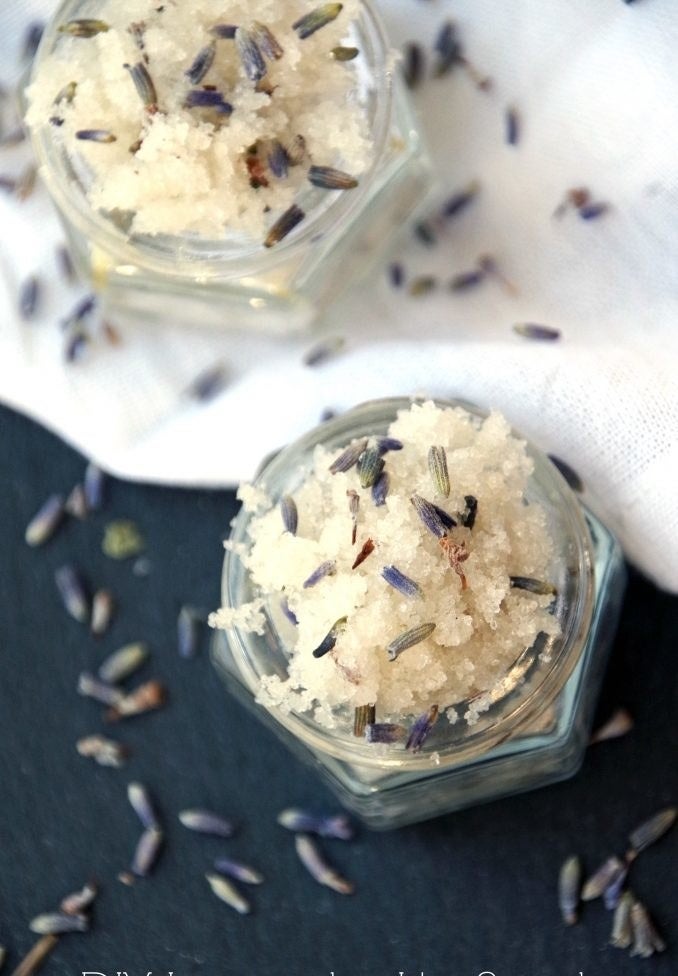 4.
Make these better-than-boutique soaps if you want to smell like lavender all the time and don't back down in the face of a challenge.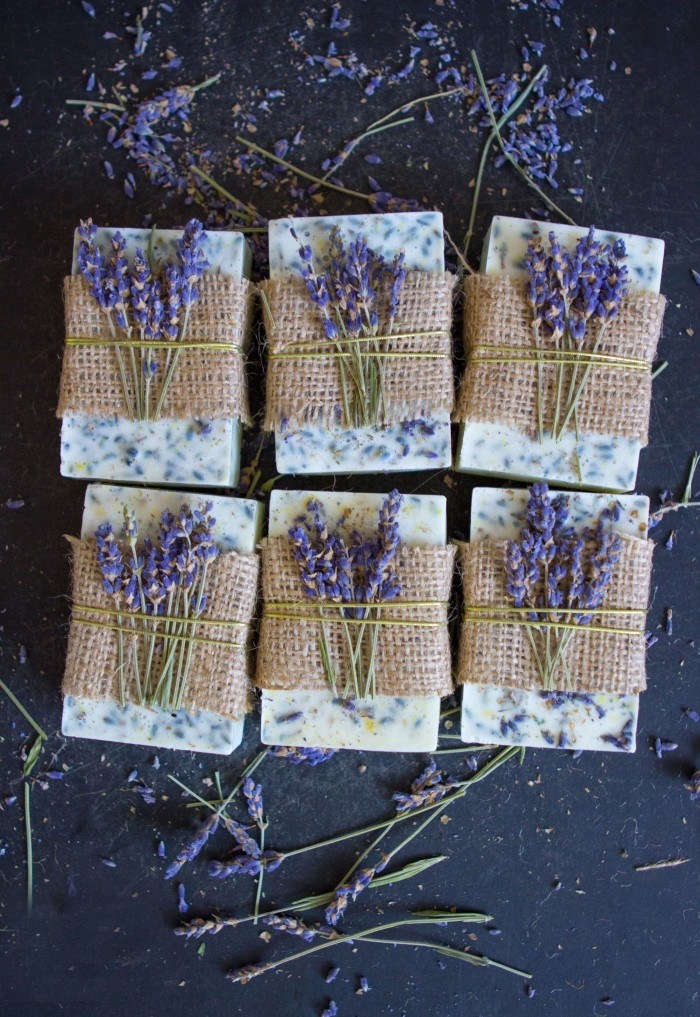 5.
Mix honey soap base and lavender essential oil if you do back down in the face of a challenge (that's ok, too).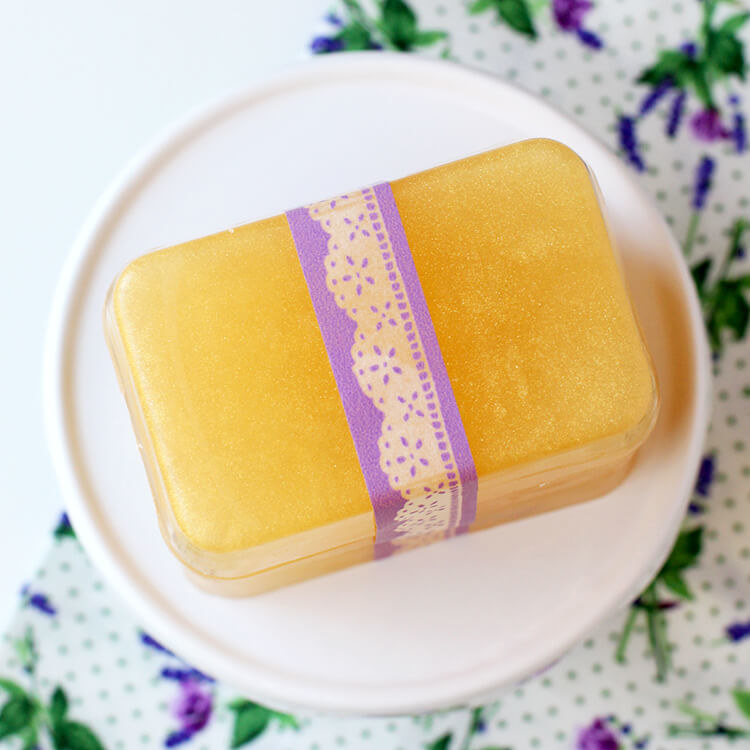 6.
Tie fresh lavender with a few other flowers and herbs and hang them upside down to make a pretty dried bouquet.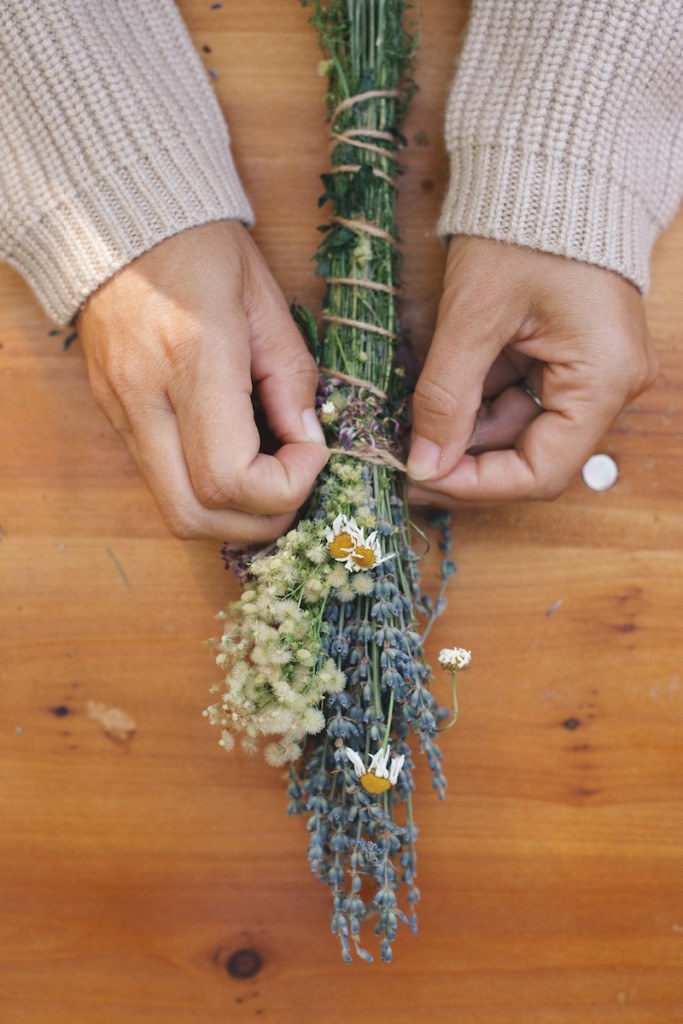 7.
Soak sponges in lavender fabric softener and water, and toss them in the dryer with your clothing if you want them to smell like lavender all damn day.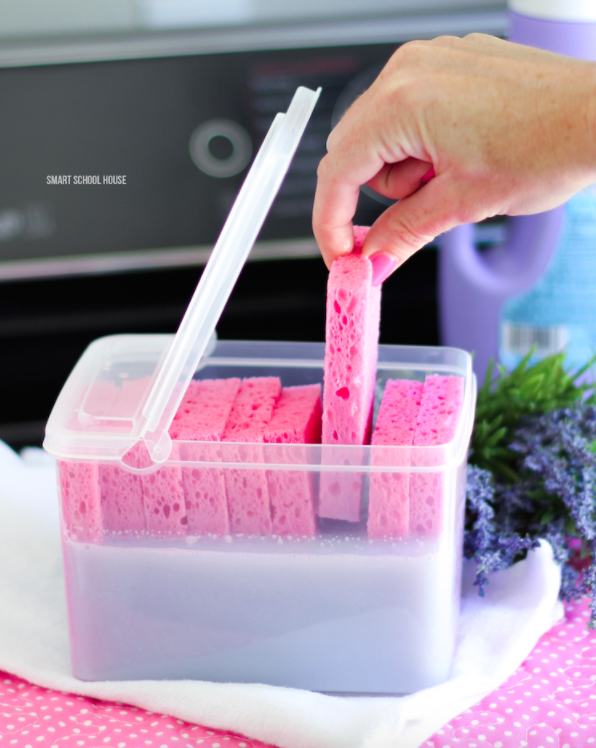 8.
Brew up a London Fog with an infusion of lavender if you're feeling a bit bloated.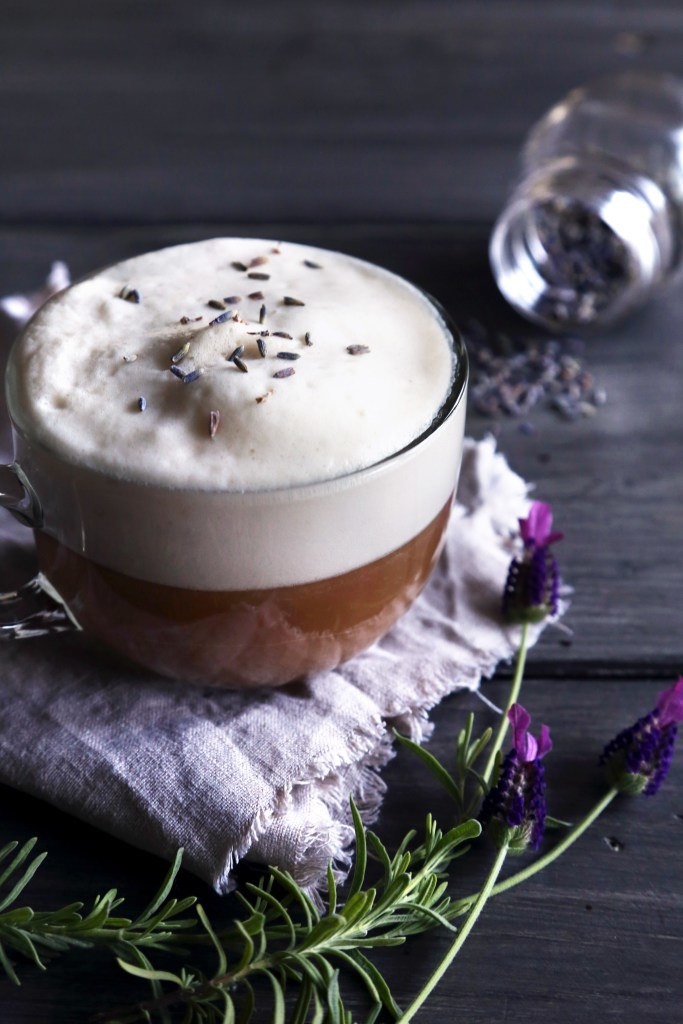 9.
Follow up your shampoo with lavender-infused vinegar to encourage hair growth.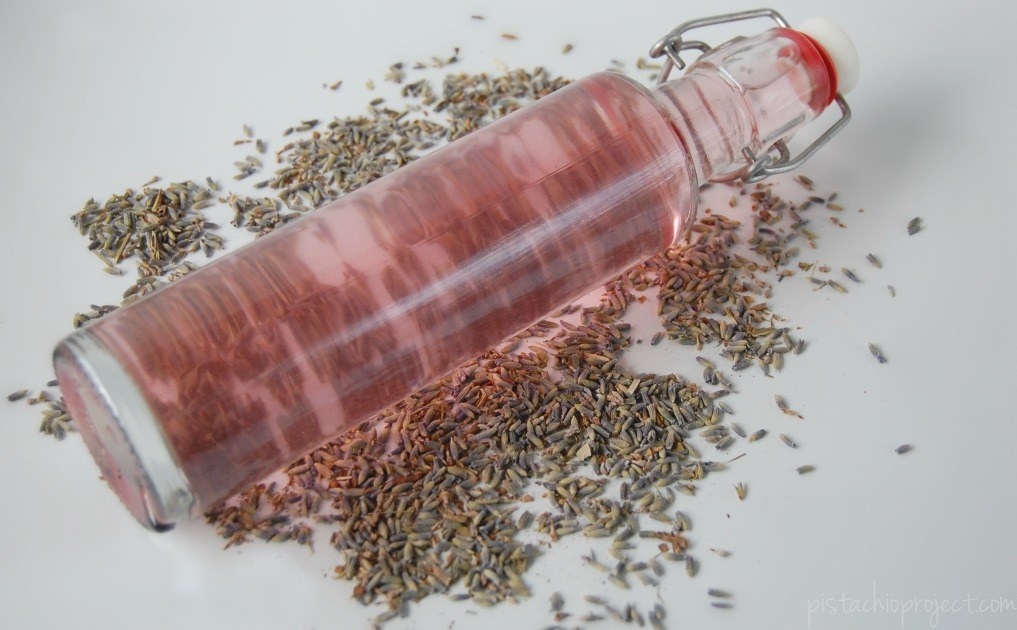 10.
Hang vials of lavender to accent your lilac decor.
11.
Moisturize with this DIY lavender hand salve if winter makes your hands look 50 years older than the rest of your body.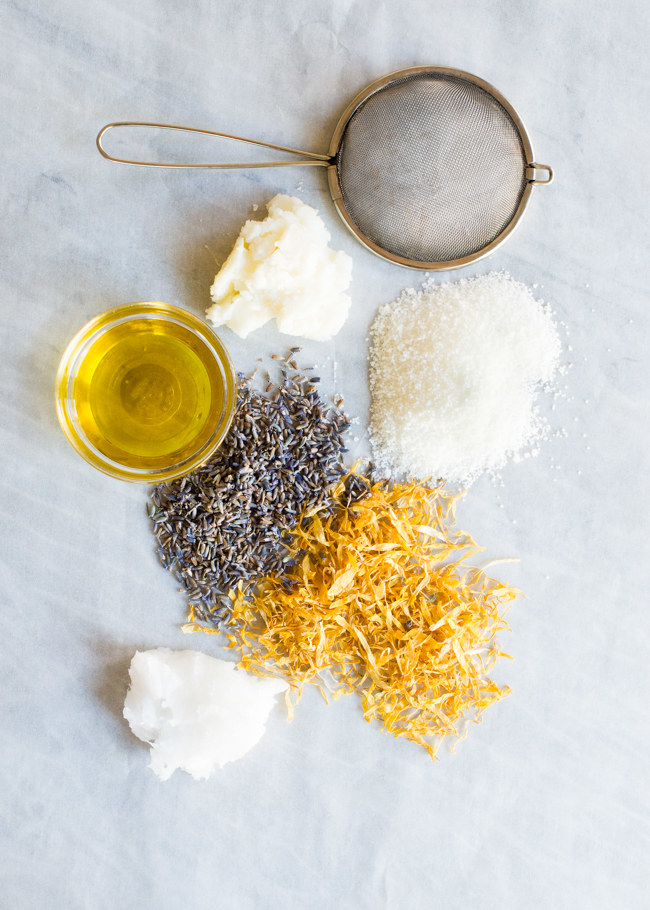 12.
Cool melted beeswax with dried lavender on the sides of your candle jar.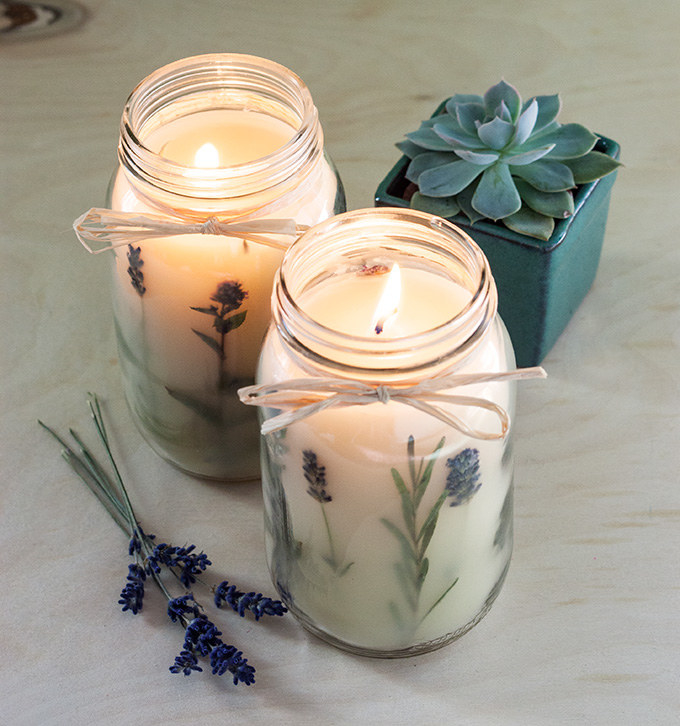 13.
Press fresh lavender in between glass plates for a beautiful table marker.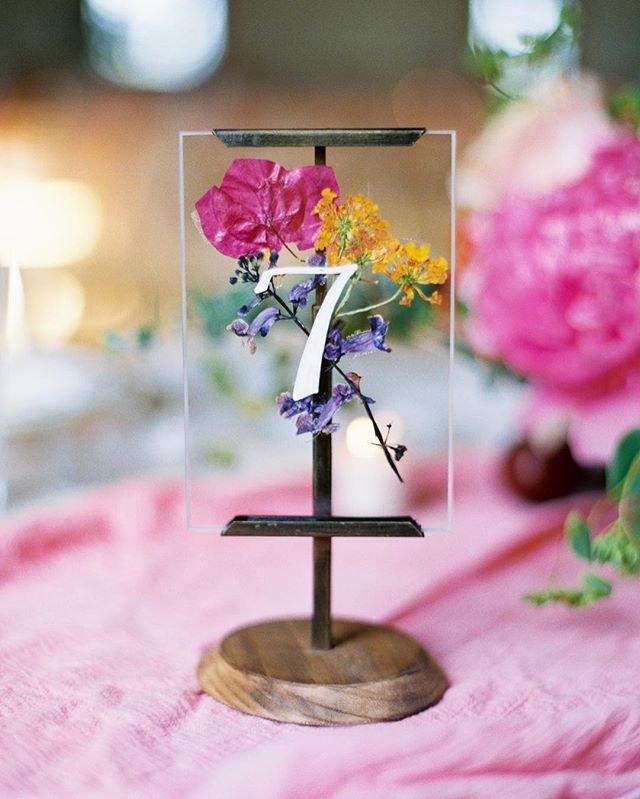 14.
Paint lavender to enshrine your favorite wildflower.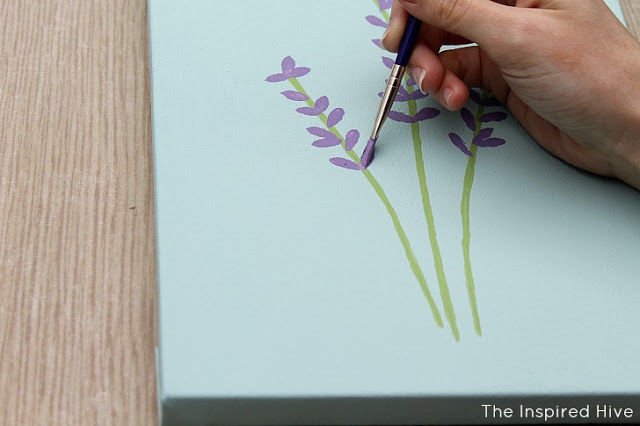 15.
Freeze lavender for ice cubes that you pray never melt.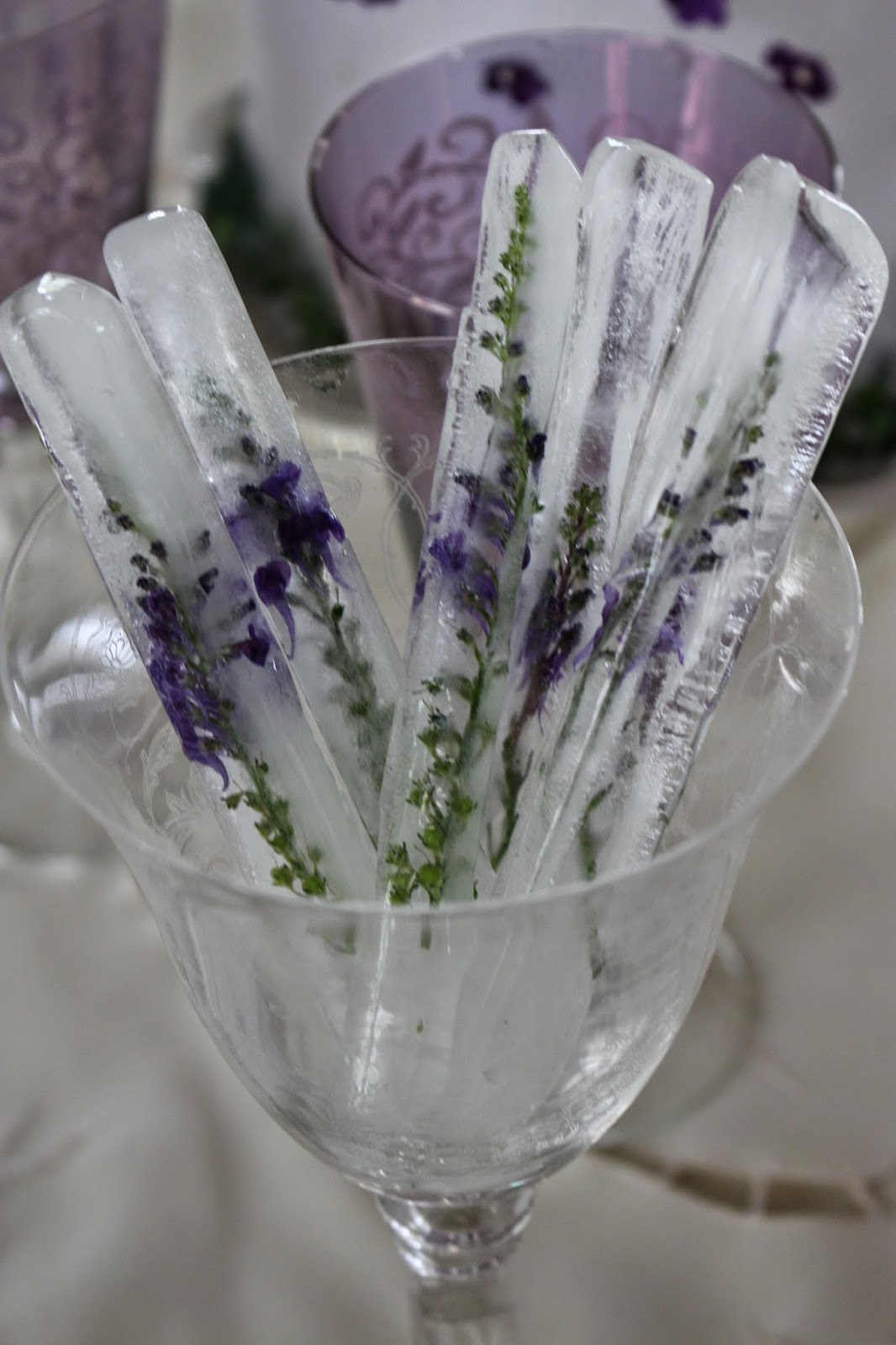 16.
Or make lavender ice cream if your lavender obsession has become an unhealthy preoccupation.