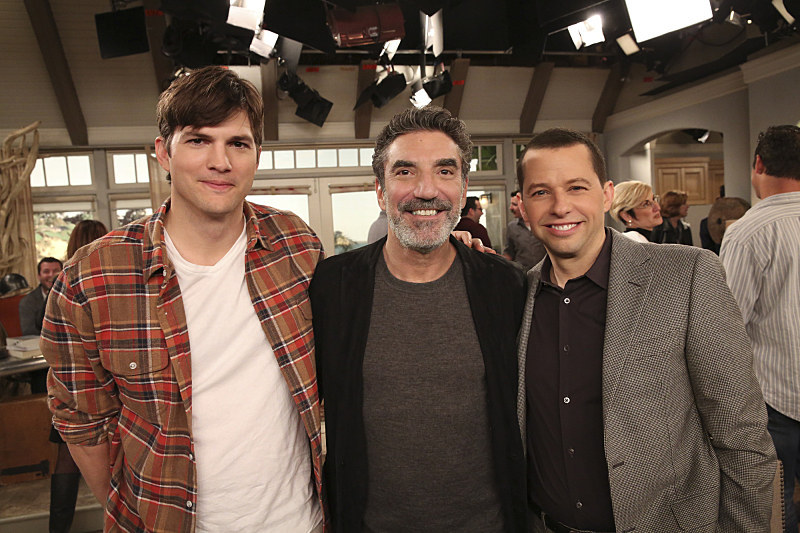 It has been rumored that Charlie Sheen — who was fired from Two and a Half Men in March 2011 after going on a public rant about the show's producer Chuck Lorre — would reprise his role as Charlie Harper in the series finale. When Season 9 premiered in fall 2011, Charlie had been killed in an off-screen train accident in Paris. But viewers who tuned into the series finale on Feb. 19 learned that Lorre had one more plotline for Sheen's character. WARNING: SPOILERS BELOW.
For the last four years, Rose (Melanie Lynskey), who had gone to Paris with Charlie, had been keeping him locked in a dungeon in her basement.
But in the series finale, Charlie escaped.
Charlie collected his $2.5 million in music royalties, and then he started sending people presents. He sent his brother, Alan (Jon Cryer), his favorite cigars and a knife.
Something seemed suspicious when Alan tried to collect the royalties and just needed a copy of Charlie's death certificate to do so, but couldn't find one anywhere.
Rose then showed up at Walden (Ashton Kutcher) and Alan's home to explain what had really happened…via creepy animated flashbacks.
After finding out Charlie had cheated on her, Rose tried to kick him in front of a train, but an animal was pushed in his place.
And the injured Charlie had been her hostage ever since.
Alan and Walden began to worry Charlie was going to kill them both, so they went to the police for help.
Arnold Schwarzenegger was their detective.
(Side bar: John Stamos also made a cameo, as the new love interest for Walden's ex-wife, Bridget, played by Judy Greer.)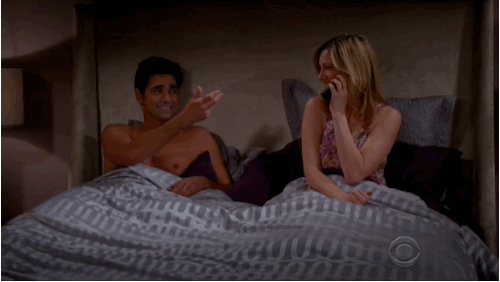 But in the end, it was Alan, Walden, and especially Lorre who got the last laugh. A piano was dropped on a Sheen look-alike's head, truly killing the character this time, it would seem.
Lorre even used Sheen's catchphrase to seal the deal.
And then Lorre explained the final scene using his signature production company vanity card after the end credits.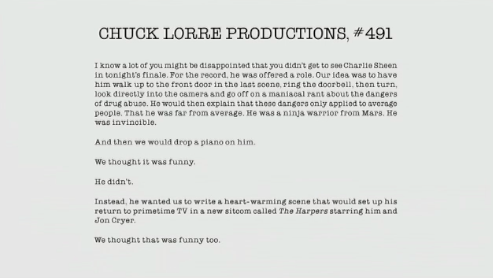 In an interview with Variety about the series finale, Lorre said he hadn't directly spoken with Sheen since the events that led to the actor being fired.
"I made a decision a month or so ago that there was so much demand, so much excitement about seeing Charlie come back for the finale that it was the right thing to do to try to come up with something we could have fun with, to poke fun at all the craziness," Lorre explained. "It was presented to him. He didn't like it. And we weren't excited about what he wanted to do. So it didn't go forward ... I think it would have been a really cool way to end the finale, to give him a real featured moment to talk straight to the camera, to do his thing and blow the whole thing up at the end. It wasn't meant to be."