The New "Pitch Perfect 2" Clip Shows An Ultimate Riff-Off Round
The Barden Bellas are ready to go, yo.
In this Pitch Perfect 2 sneak peek, which aired during the MTV Movie Awards on Sunday, the Barden Bellas are engaging in an ultimate riff-off.
MTV
And the final round is a throwback category.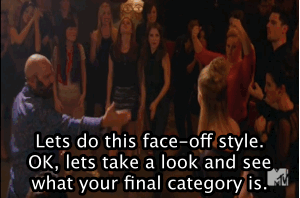 The international team takes the floor first, singing Montell Jordan's "This Is How We Do It." But Cynthia-Rose (Ester Dean) quickly cuts them off with Lauryn Hill's "Doo-Wop (That Thing)."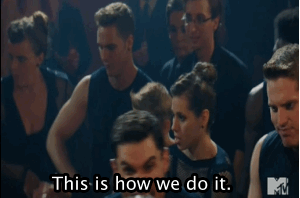 Then the international team comes in with Bell Biv DeVoe's "Poison." But Fat Amy (Rebel Wilson) wants the floor.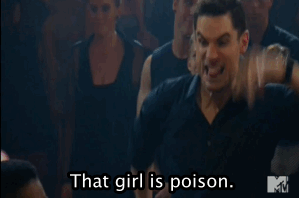 And she takes it. AND SHUTS IT DOWN WITH A Tribe Called Quest's "Scenario."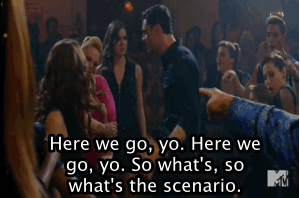 Pitch Perfect 2 will be released on May 15, 2015.