The June issue of Vanity Fair features the cast of the upcoming Star Wars film, The Force Awakens, as well as some new details from the set.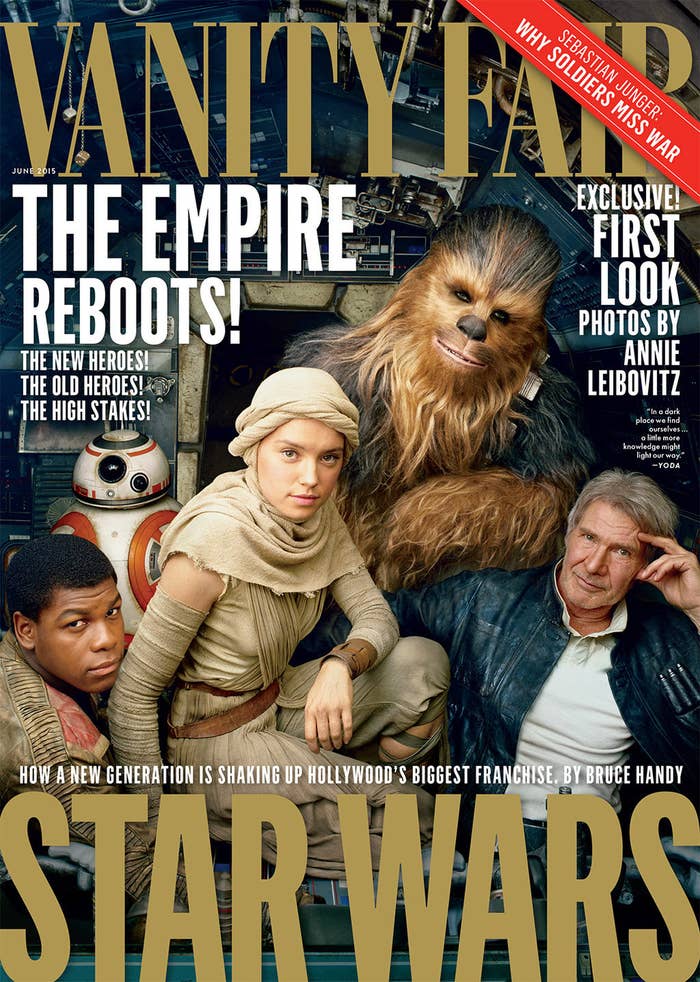 Here is what we've learned so far:
1.
Adam Driver is playing Kylo Ren.
It has long been rumored that Driver will play Kylo Ren, aka "the hooded guy in black." He is even seen in the trailer holding the three-pronged lightsaber, though it is difficult to identify Driver as the one under the cloak in that shot. According to the VF article, his allegiance lies with the evil First Order.
2.
The article also confirmed reports that the Empire is now called the First Order, and the Rebel Alliance is now called the Resistance.
3.
Lupita Nyong'o's character, Maz Kanata, will be CGI.
4.
J.J. Abrams considered killing off Jar Jar Binks.
5.
We need an Oscar Isaac as Poe Dameron photo shoot to happen immediately.
The only glimpse we'd received of the Poe character was a quick, intense shot of him from the second teaser, but the photo of Oscar Isaac's Resistance pilot hanging off an X-Wing has us waiting for a 2016 Force Awakens calendar. Please and thank you.