It starts off with the Barden Bellas performing for the president of the United States on his birthday. But Fat Amy (Rebel Wilson) accidentally rips her suit and flashes EVERYONE during her solo on "Wrecking Ball."
It's the rip heard 'round the world. And it disqualifies the Bellas from the International Championship of Collegiate A Capella.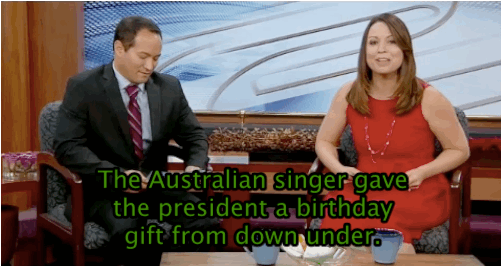 But never ones to just give up, the Bellas brainstorm ideas to get their spot back.
They go to Gail (Elizabeth Banks) and John (John Michael Higgins) to see if they can convince them to give the Bellas another chance.
Pitch Perfect 2 is scheduled to hit theaters May 15.