The "In Memoriam" montage at the 2015 Academy Awards did not include Joan Rivers, who died in September.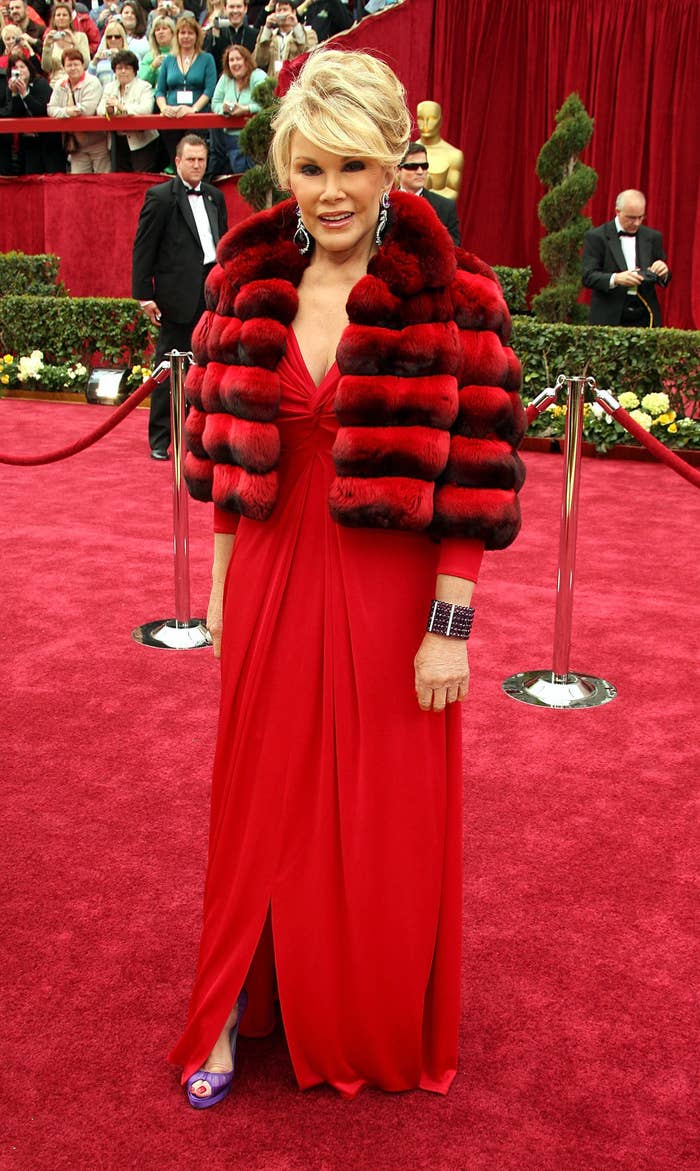 Rivers was a prominent face on the red carpet at the Academy Awards, conducting interviews during the pre-show since 1995. She also hosted Fashion Police on E! from 2010 until the time of her death. Rivers had an established career as a stand-up comedian, talk show host, documentarian, and guest star on reality and scripted television shows. She also, for the Academy's information, worked on multiple films: writing, directing, and starring in the 1978 comedy Rabbit Test, lending her voice to Shrek 2, and making a cameo in Iron Man 3.
Her absence in the segment was noticed.
At first, some people thought they weren't seeing the screen clearly.
But quickly, people realized her name wasn't there and many were really upset to find her omitted.
Even celebrities.
Some were truly bewildered by it.
And many just took comfort in knowing what Rivers was thinking from heaven.
After the ceremony was over, a rep for the Academy of Motion Picture Arts and Sciences told BuzzFeed News: "Joan Rivers is among the many worthy artists and filmmakers we were unfortunately unable to feature in the 'In Memoriam' segment of this year's Oscar show. She is, however, included in our 'In Memoriam' gallery on Oscar.com."