This is Nicky Nichols (Natasha Lyonne).
She's pretty much the best inmate at Litchfield.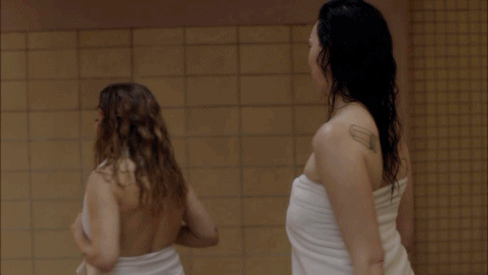 She's smart.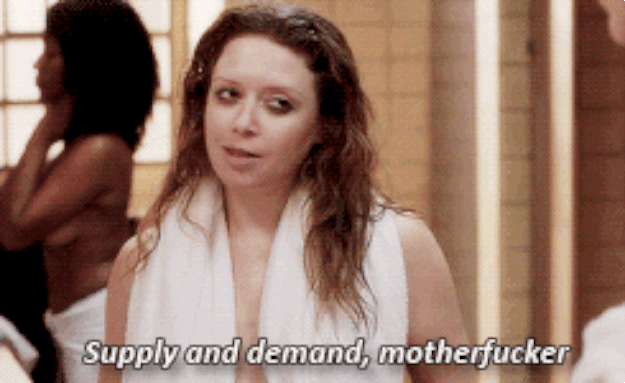 And she's not afraid to be herself.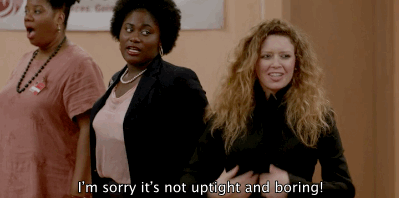 She always knows what's up.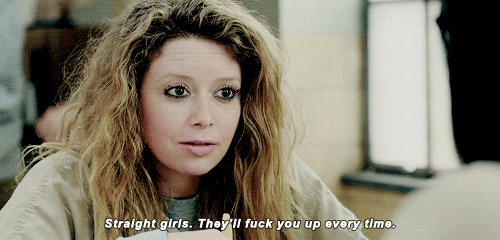 And is just super loving and honest.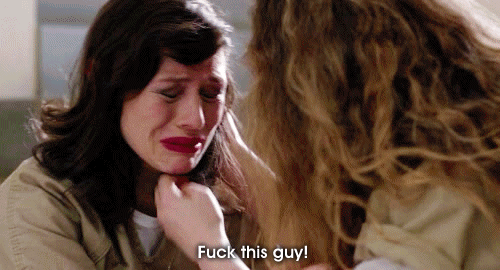 Plus, she has a great, optimistic — though a tad sarcastic — take on life.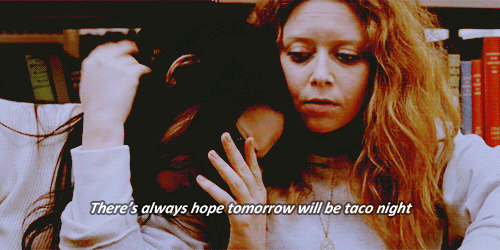 In the Season 2 finale, Nicky steals Vee's (Lorraine Toussaint) stash of heroin. And hides it for herself and Big Boo (Lea DeLaria).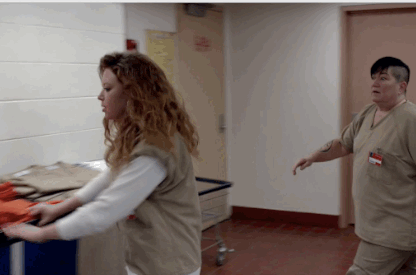 At the beginning of Season 3, Nicky seeks out repair man Joel Luschek (Matt Peters) to sell the drugs on the outside.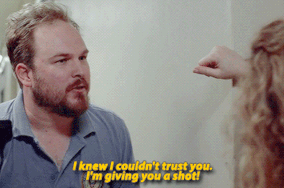 Luschek sells ~almost~ all of it, but Nicky left one little baggy under his desk just in case she wanted it later. And when it's found, Luschek totally throws Nicky under the bus.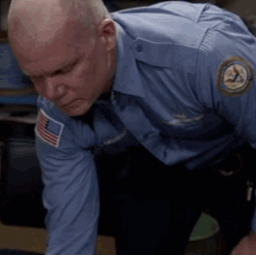 She is immediately handcuffed and ushered out of Litchfield, barely getting to say goodbye to her prison mom, Red (Kate Mulgrew) and best friend/sometimes lover, Morello (Yael Stone).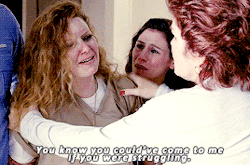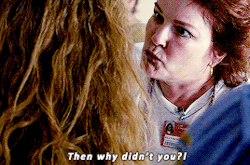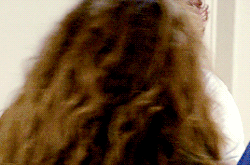 As Nicky is driven out of Litchfield to the maximum security prison down the hill, she seems utterly terrified — just like the fans watching, worried we'll never see her again.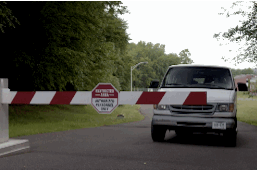 And with good reason: Nicky isn't in the rest of Season 3. But will she return for Season 4?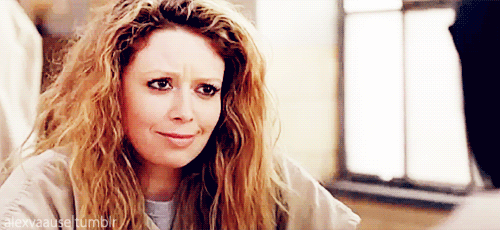 A Netflix spokesperson told BuzzFeed they don't comment on plans for future seasons and Lyonne's publicist didn't respond to BuzzFeed's inquiry about if or when she would return. But if she doesn't come back, people will pay.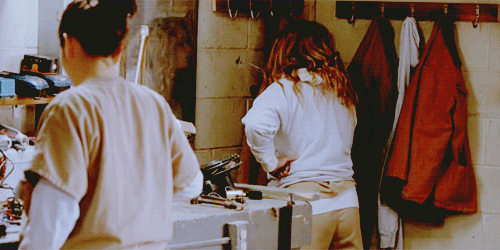 Orange Is the New Black is currently available on Netflix.
At the end of Season 2, Nicky steals Vee's stash of heroin. An earlier version of this post misstated these facts.