Since viewers were first introduced to Parenthood's Kristina Braverman (Monica Potter) five years ago, the Berkeley, Calif., super-mom has been through a lot: Her young son Max (Max Burkholder) was diagnosed with Asperger syndrome — and his treatment was derailed when his uncle, Crosby (Dax Shepard), slept with his behavioral aide; she had breast cancer and went through surgery, chemotherapy, and a very scary septic shock; and she ran for mayor of Berkeley, eager to enact change, but headed into the race as the overwhelming underdog.
But through it all, Potter her has portrayed Kristina with genuine emotion, never heading into overdramatic territory. Below, Potter, a real-life mom of three who won a Critics' Choice Award for her performance in 2013, opens up about how she's gotten through 10 particularly emotional scenes that have had viewers crying right alongside her.
1. Kristina explains to Max why he was punished for fighting with his cousin Jabbar. (Season 3, Episode 5)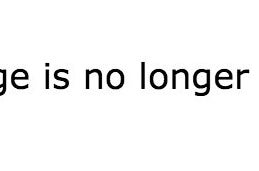 "I think a lot of us are always on the verge of tears in a lot of the scenes, but I think in those instances, especially as a mom, you have to not let it all fall apart so that your kid feels like you've got it. I think that's what I try and bring a lot, is that feeling of, Don't worry, no matter what. It's hard to be analytical about what I do. I think you prepare by not preparing. Does that make any sense at all? You just prepare by not overly preparing because then it looks too staged, I think. You just take a leap. Sometimes it doesn't work and I think sometimes, if you try too hard to do something, it's just not going to work."
2. Kristina tells her husband Adam she has breast cancer. (Season 4, Episode 2)
"There was no dialogue. Sometimes what I do is sort of isolate a little. That is one way I prepare: I like to be by myself. You have to go in a space where you're not cracking jokes and then go on camera. I think what it was was I just, for that scene in particular, it was shot very close to where I live, and it was shot at the store that we actually go to a lot, called the M&M market. So being in that atmosphere also helped. I think it helped being in an environment that was familiar with me."
3. Kristina's mother-in-law Camille comforts her about her mother's absence during her cancer treatment. (Season 4, Episode 7)
"Oh, I love that scene. I forgot about that scene! I love working with Bonnie [Bedelia, who plays Camille]. I think she's a class act. She knows what she's doing and I just rely heavily on her for a lot of these scenes. She's at the top of her game, that one. I just love that scene because Kristina doesn't have a mother figure, really. She has a mom, but you never see her. She's never really shown up for Kristina. I don't know if it's because we don't want to cast another family member because of budgeting issues, but I think maybe next year, we need to see Kristina's mom. If we come back!"
4. Kristina teaches Max how to slow dance. (Season 4, Episode 9)

"That was my favorite scene for sure. I loved that scene so much. I think, above all, that scene was one of my favorites because I have boys and I just feel like, What a special moment. I just feel like those moments happen in real life as well, so I can really relate to that. And I feel like a lot of the moms that watch the show could relate to that as well. And dads! [Max Burkholder and I] never practiced. We don't even do read-throughs. That was the chemistry. I think that's how it is. That's how we are. We don't sit around and do read-throughs. We don't figure out how we're going to navigate things or manipulate things. I think it's just what it is."
5. As she battles cancer, Kristina records a goodbye video for her kids. (Season 4, Episode 11)

"I remember shooting that [video message] very clearly for some reason. It was the day after Halloween and I was up early in the morning and I remember not studying it that well, which kind of freaked me out because I sometimes over-study things. And then I just showed up and they had the video camera there and we just did it.
But I remember having that scene being done and having to listen to it again [when Adam finds the video on Kristina's computer while sitting by her hospital bed and he and the audience sees it for the first time]. Recording the video [was harder than listening to it] because I was talking to my kids. I think it was more about being devastated and fear of the unknown. There were a lot of things happening and going through my mind, wanting to make sure they were going to be taken care of. Everything that was stated [in the video,] missing them. I think the writing was genius in that one."
6. Kristina shaves her head. (Season 4, Episode 12)
"I don't remember that scene! I think I was overtired that day. I don't know! You know what is so interesting too is I find if I think about stuff too much, I just block the hell out of myself. I guess it's just like letting go and trusting. And I hate those words in acting: letting the process happen and trusting and all that crap. But I guess it's true."
7. Kristina gets emotional during the Berkeley mayoral debate. (Season 5, Episode 6)
"The mayoral stuff was actually harder for me than the cancer stuff, believe it or not. I think it was scary. It was scary because Kristina was probably a little scared too, but she pushed herself to do it and I was just sort of along for the ride with her. I think there was some trepidation maybe and, Can I really do this? So I sort of felt what she was feeling.
I love [this] scene. I love the way it was written. I loved the strength of the scene, but I also loved how we were able to capture the way Kristina really connects with people on a one-on-one level. She's sort of like that person that is very strong, that doesn't always have it all together, is not perfect, but she has this ability to connect with people, relate to people. And she's vulnerable.
That scene, you have to [prep for]. I studied it over and over and over because it was a debate, so you couldn't kind of wing it; you had to know what you were saying. And most of the scenes that we do you can improvise a little more, but this one in particular was not one that you could. That one felt like we did more takes than normal. But it kind of just kept happening because once you're in that mode, it sort of goes like that."
8. Kristina tries to comfort Max after he's tormented by classmates. (Season 5, Episode 18)

"I went to the backseat. I don't know. Nothing is a conscious thing. Somebody asked me that last week, they're like, 'In that scene where you did this and then you did that?' and I'm like, 'What are you talking about?' Because sometimes I remember certain scenes and then I black out in other ones. I don't know what that's called. I guess some neurological condition.
I don't think any of it is a conscious thing. I think what we do is just — and I think I'm speaking for most of us on the show — you can't premeditate any of that stuff. It's sort of just like listening to the words and then reacting, I guess. I think [climbing into the backseat] was scripted. I just sort of read it and felt like it was the sort of scene where it was more about how Kristina felt for Max and how, I think when you get a scene like that, you sort of just read it and then figure it out. I just let it happen, I think. I know it sounds like a not so fun answer, but it's sort of like that's the truth."
9. Kristina says goodbye to Gwen, a friend she met at the oncologist. (Season 5, Episode 21)
"[This is] one [scene] I don't remember at all. I remember sitting down with her and then that's it. I was telling my husband I don't remember that scene. It's just something weird, I don't know. Is it [interesting] or is it weird? It's like somebody else enters my body, that's what it feels like. I know that sounds crazy but it's true."
10. Kristina has survivor's guilt after Gwen dies. (Season 5, Episode 21)
"I really loved that scene, but it actually scared the crap out of me. That was a scene that I had to sort of figure out because I wanted to not over-think it, but it was a scene where I was telling him that I am still here. That one scared me a little bit, but I felt like I got through it.
I felt like I was in the short program figure skating in the Olympics. I relate a lot of things to sports, which is bizarre because I'm not a professional athlete, but I'm like, I just got to get through this. I think it's because when I was little, my dad always used to tell my sisters and I, 'In life, you step up to the plate and always swing for the fences.' And I do think of that before I go into difficult scenes.
I think I was trying to make sure that it didn't sound like I was complaining. I didn't want it to be a whiney scene, but then, at the end of the day, I was like, I don't care if it sounds whiney because I never want to make apologies for the way [Kristina] is feeling or what she does. I don't care if the audience doesn't like her or likes her. Whatever! That's just who she is. And sometimes I've not liked [Kristina]. I'm like, Oh god, will you shut up? But I think that a lot of the stuff that she does comes from a good place and I think so many women can relate to her. And that's what I love about Kristina Braverman."