On the May 26 episode of Inside Amy Schumer, Amy Schumer addressed the rape allegations against comedian Bill Cosby by staging a trial in which she played Cosby's lawyer.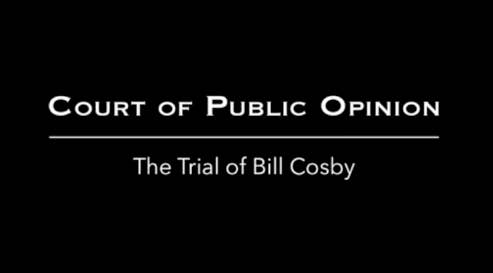 The sketch, written by Inside Amy Schumer's head writer and executive producer Jessi Klein, opens with the prosecutor finishing up her closing arguments.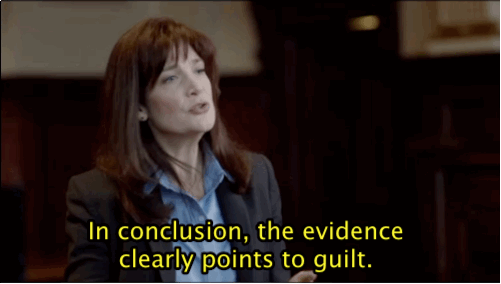 Then it's Schumer's turn to defend Cosby. She opens her argument by playing some music and dancing to make the jury "feel happy."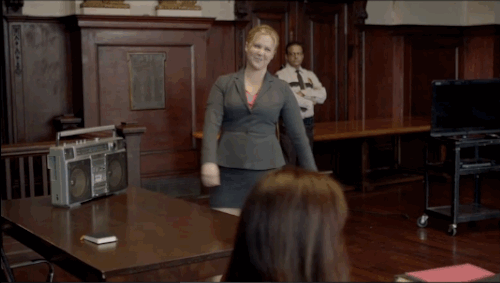 And uses a lot of air quotes to make sure the jury knows this is all "alleged."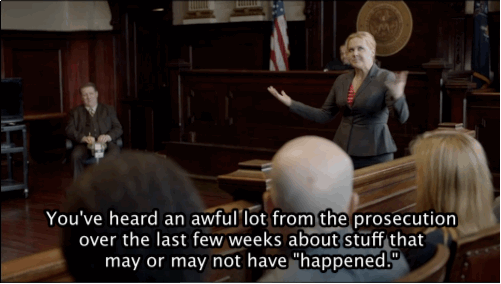 Schumer also touches on how the women's claims are "repetitive" because they have similar stories of Cosby allegedly drugging them and assaulting or raping them while they were unconscious.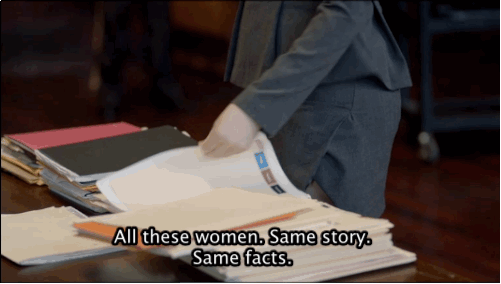 She says listening to all the stories made the jury feel "blah," but listening to a clip from The Cosby Show made them laugh.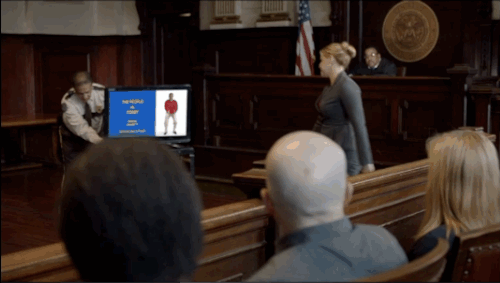 Schumer asks if hearing Cosby on The Cosby Show made the jury feel "raped."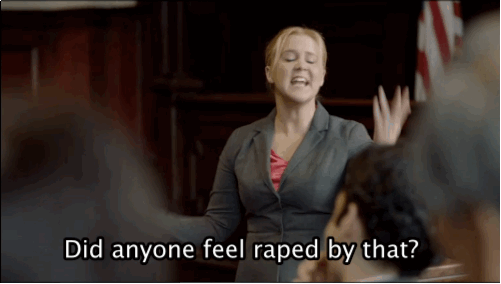 She really tries to drive home the argument that a man, who many considered to be a father figure for decades, could never do something this terrible.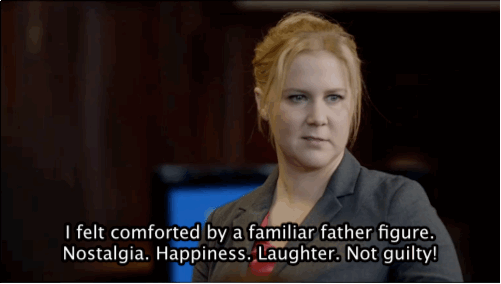 And then she tries to say Cosby and his character Cliff Huxtable are the same person.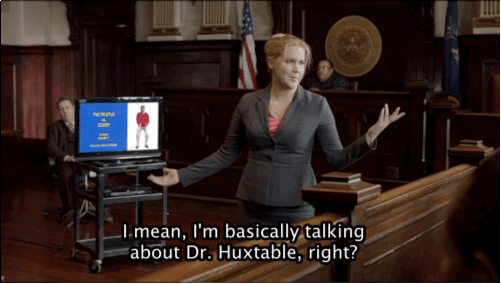 She seals the deal with some pudding pops.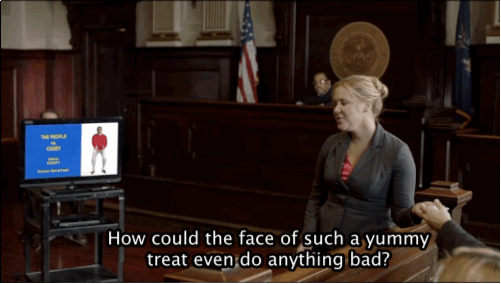 And gives everyone a "Cosby sweater" to stay warm.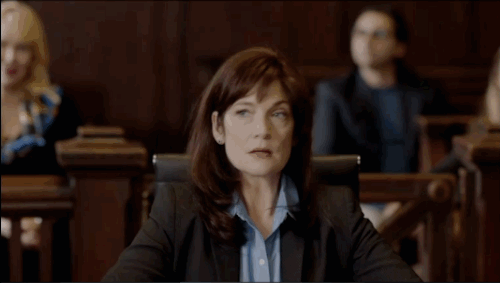 In closing, Schumer's defense attorney character says that convicting Cosby could ruin The Cosby Show for fans.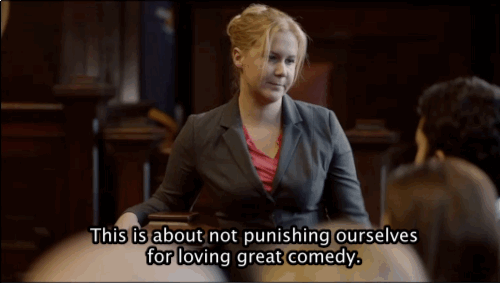 Then, Cosby sends chocolate cake to the courtroom for the jury. And that seemingly wins all their votes.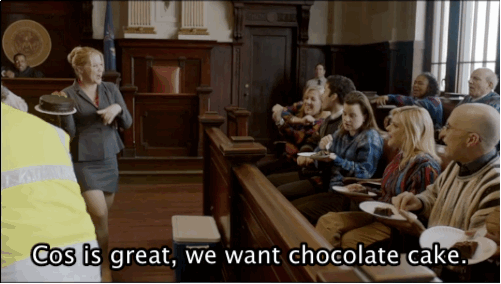 He also sends Schumer a cocktail for defending him. Which she promptly throws out.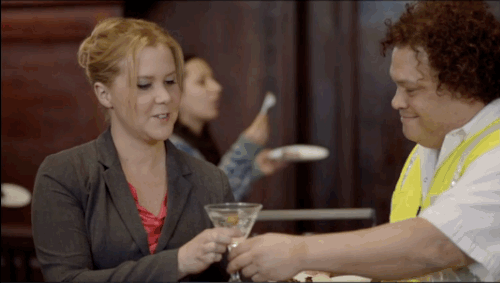 Watch the full sketch here:
Inside Amy Schumer airs on Tuesdays at 10:30 p.m./9:30 CT on Comedy Central.