Tom Holland really wants to be in Euphoria. Whether his cameo ambitions will ever become a reality remains up in the air, but Zendaya did recently share more about her partner and Spider-Man costar's so-called petition to appear on the show.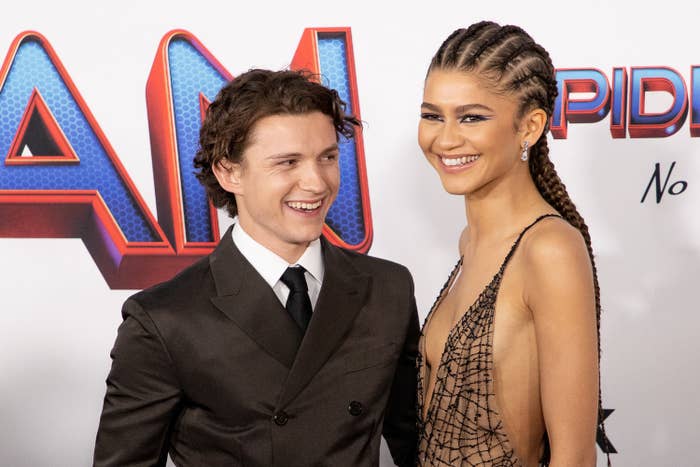 As most of us know, Tom and Zendaya play leading characters in Marvel's Spider-Man series, with Tom as the titular superhero. The franchise released its latest, wildly successful installment, No Way Home, in December.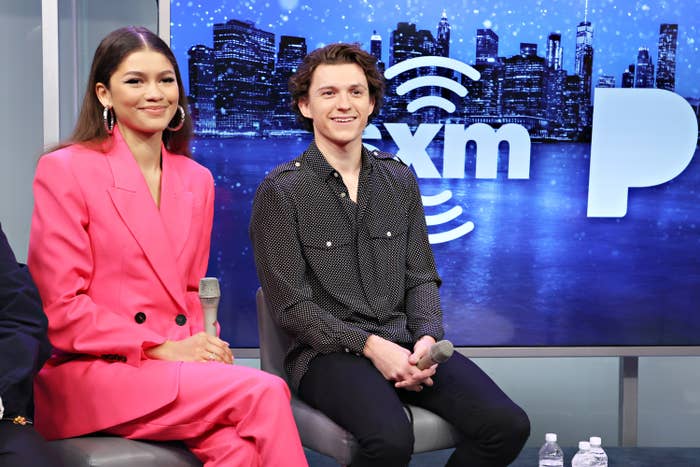 Ahead of its debut, Tom and Zendaya confirmed they're also dating off screen. And during a promotional interview for No Way Home, the actors revealed they spent time together on not one, but two different Hollywood sets last year.
"I must have come to visit Euphoria 30 times this season," said Tom in a Q&A with Zendaya. She told Entertainment Tonight in a new interview that Tom came to support her while the HBO Max drama's cast filmed Season 2, but he was pretty straightforward about his hopes for a bit part in exchange for his attendance.
"Listen, I have been petitioning for this for a long time and it has not happened yet and I'm very disappointed," Tom said at the time. "I want to be in Euphoria!"
Zendaya referenced his comments from their Spider-Man Q&A during her conversation with Entertainment Tonight. "He supported me through the whole season," she recalled. As for the cameo? Apparently, they've "talked about it."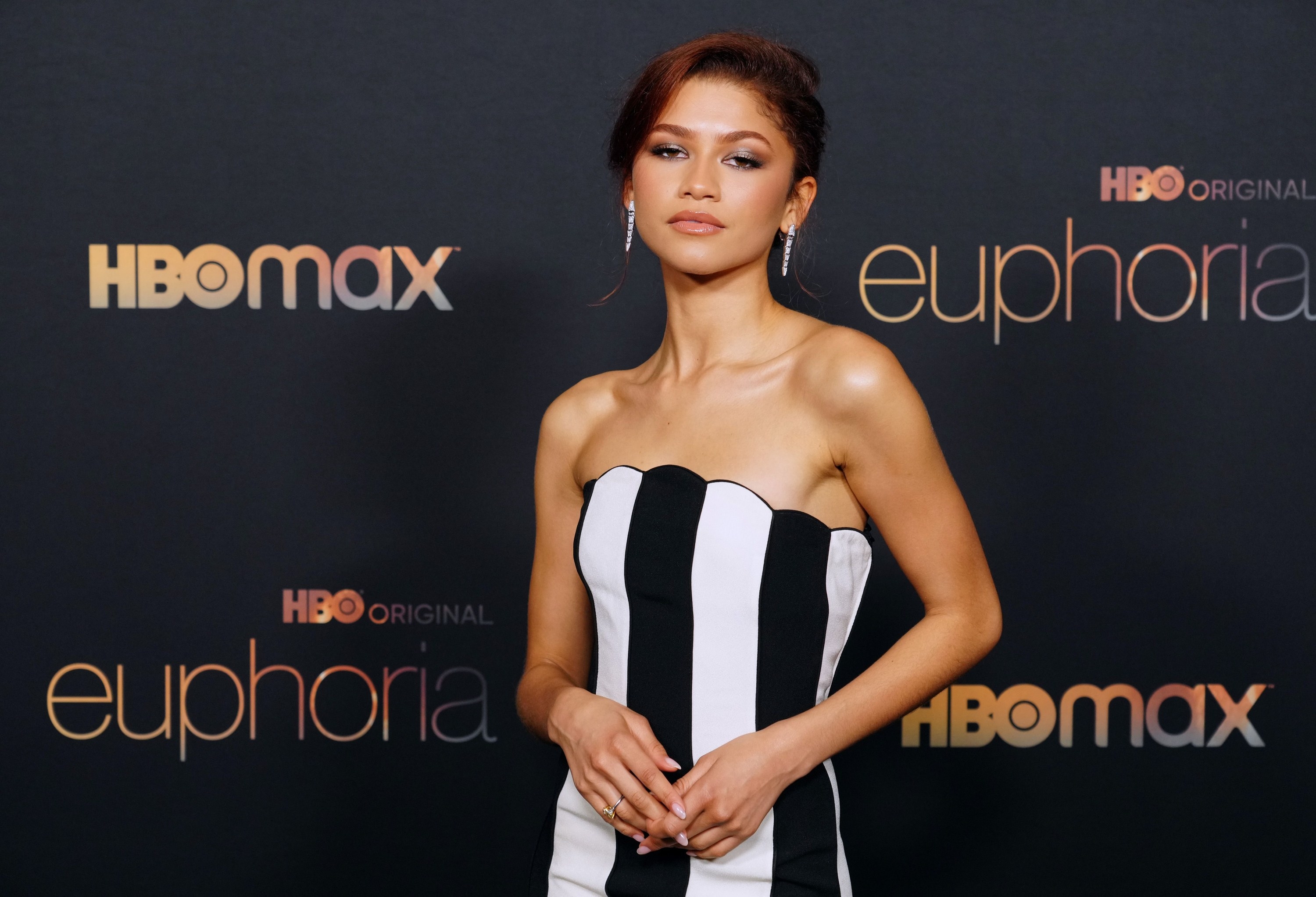 "You know, we joke about sneaking him into the background and seeing if someone can spot him," Zendaya said.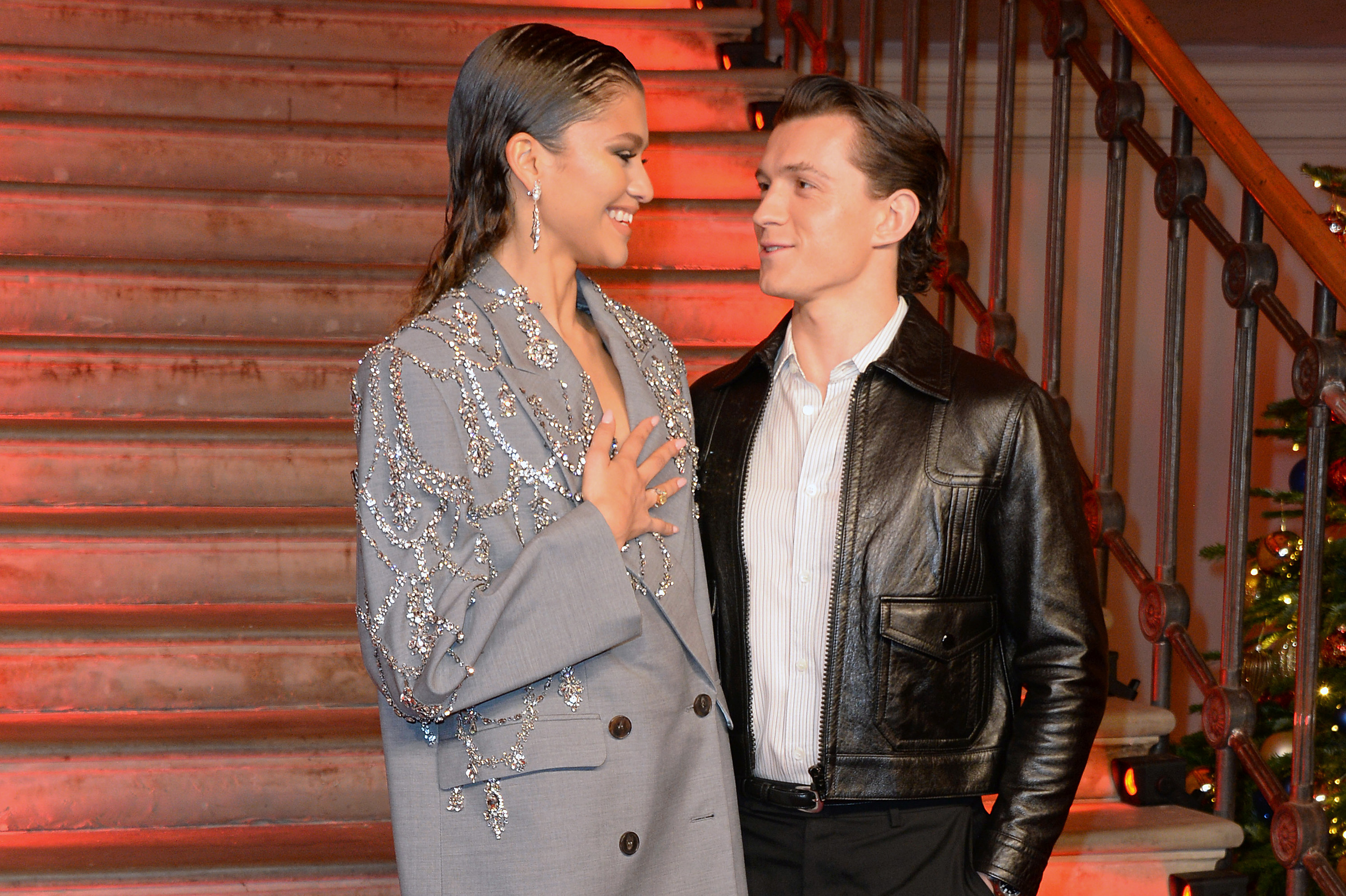 More than two years after Euphoria's acclaimed first season wrapped, the series is returning to HBO Max this weekend. It will feature main cast members that fans have seen before, including Hunter Schafer, Jacob Elordi, Sydney Sweeney, and Barbie Ferreira, as well as some new faces.