If you're religiously watching Euphoria's second season in real time despite its relentless chaos — I am too — then you probably spent last night trying to make sense of the drama's latest tumultuous episode. (Warning to anyone who isn't caught up yet: This post contains mild spoilers.)
The newest installment followed Euphoria's typical ensemble format, highlighting several interlocking storylines that involved Zendaya, Hunter Schafer, Sydney Sweeney, and Jacob Elordi's characters, among others within the main and recurring cast.
Those who stuck around until the final scene know Euphoria's most recent episode ended with an emotional dream-like sequence that Zendaya's Rue imagines while she's high. It saw her standing in a church aisle as Labrinth, the acclaimed British artist and composer of Euphoria's original score, performs his song, "I'm Tired."
Witnessing the polished cut on TV was enough to give us chills through next Sunday, but catching a glimpse of how the moment came to be is a different experience altogether. Zendaya shared a BTS clip of Labrinth singing "I'm Tired" on the Euphoria set to her Instagram story after yesterday's episode aired, so we can appreciate, marvel, cry a little bit, etc., all over again.
"Thank you for this beautiful moment and collaboration. You're the freakin coolest, and it's always an honor to share space with you," she captioned the video. Outside of Euphoria, Zendaya was featured on a reworked version of Labrinth's song "All for Us" back in 2019.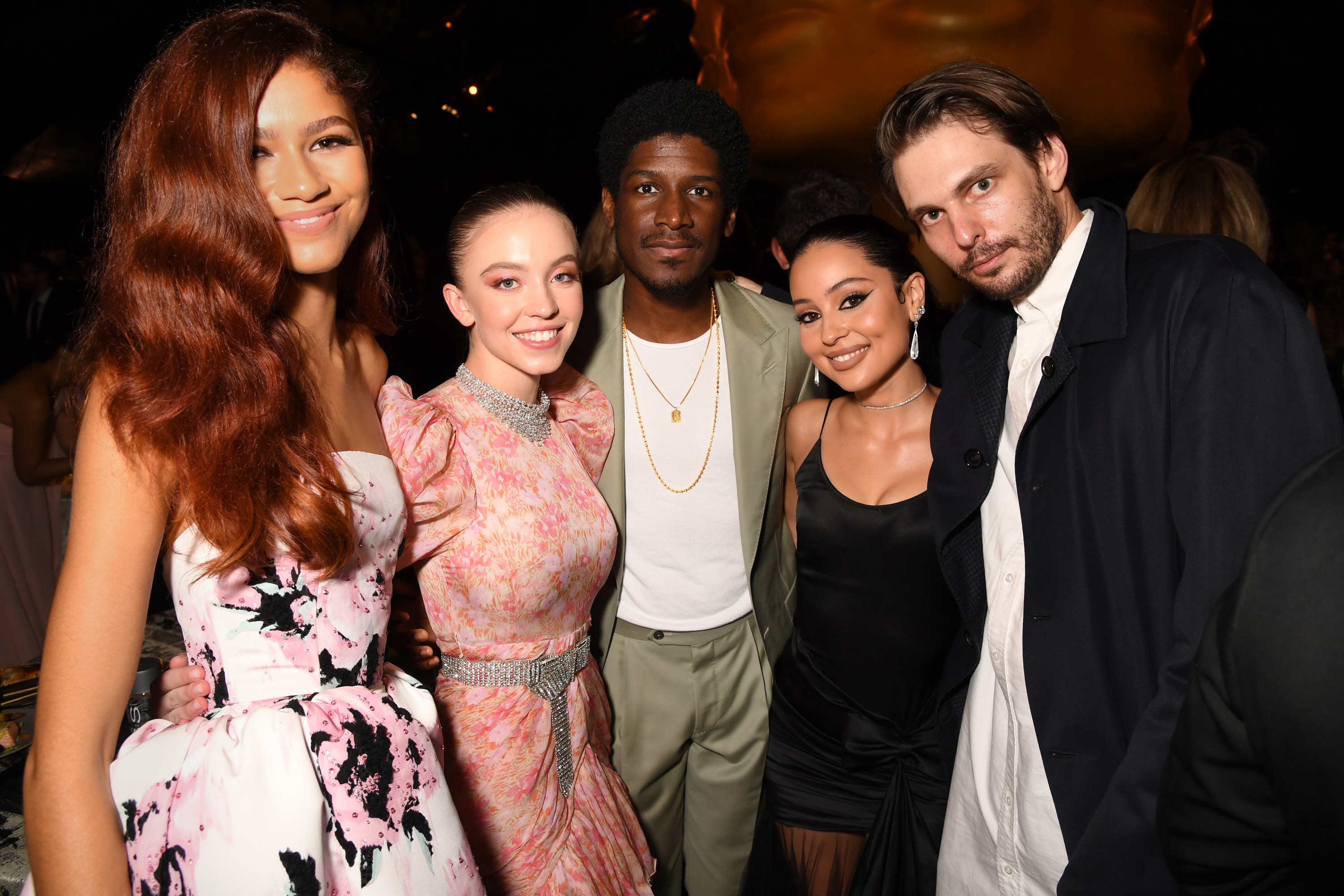 Labrinth's performance on Euphoria marked his first onscreen appearance on the show, which he called "a pretty spiritual experience" in a tweet. "Felt like I left my body when we were recording this," he wrote.
Anyway, if you're not playing Zendaya's behind-the-scenes clips of Labrinth on repeat already, I'd strongly suggest starting right now.