Joe Exotic, Carole Baskin, And Jeff Lowe's Complicated Saga Continues In The First Trailer For "Tiger King 2"
The big cat owners and their bigger rivalries will return to Netflix next month.
Hey all you cool cats and kittens — it's been more than a year since Tiger King illuminated a surprisingly terrifying web of rivalries, alleged major crimes, and generally illicit activities apparently running rampant among large feline owners in the US.
Those who watched Netflix's outrageous documentary series know it left viewers with tons of questions and considerably fewer answers about the convoluted high-stakes feuds between Joe Exotic, Carole Baskin, and Jeff Lowe, which unfolded over the course of the show's first season.
And while it's possible we'll never know if Joe was framed in that nefarious murder-for-hire plot or what happened to Carole's ex husband, the Tiger King saga's next installment is officially on its way.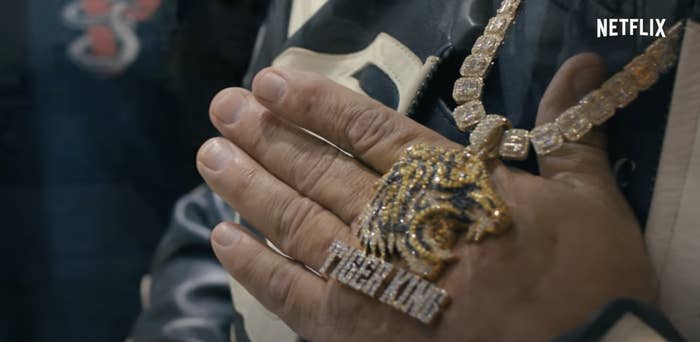 Netflix just dropped the first trailer for Tiger King 2. It's chaotic, and promises to share "newfound revelations," plus more "on the motivations, backstories, and secrets of America's most notorious big cat owners."
The preview teases the return of Tiger King's usual suspects, including Carole, who can be seen riding her bike again while lingering inquiries swirl about the nature of her former husband Don Lewis' disappearance.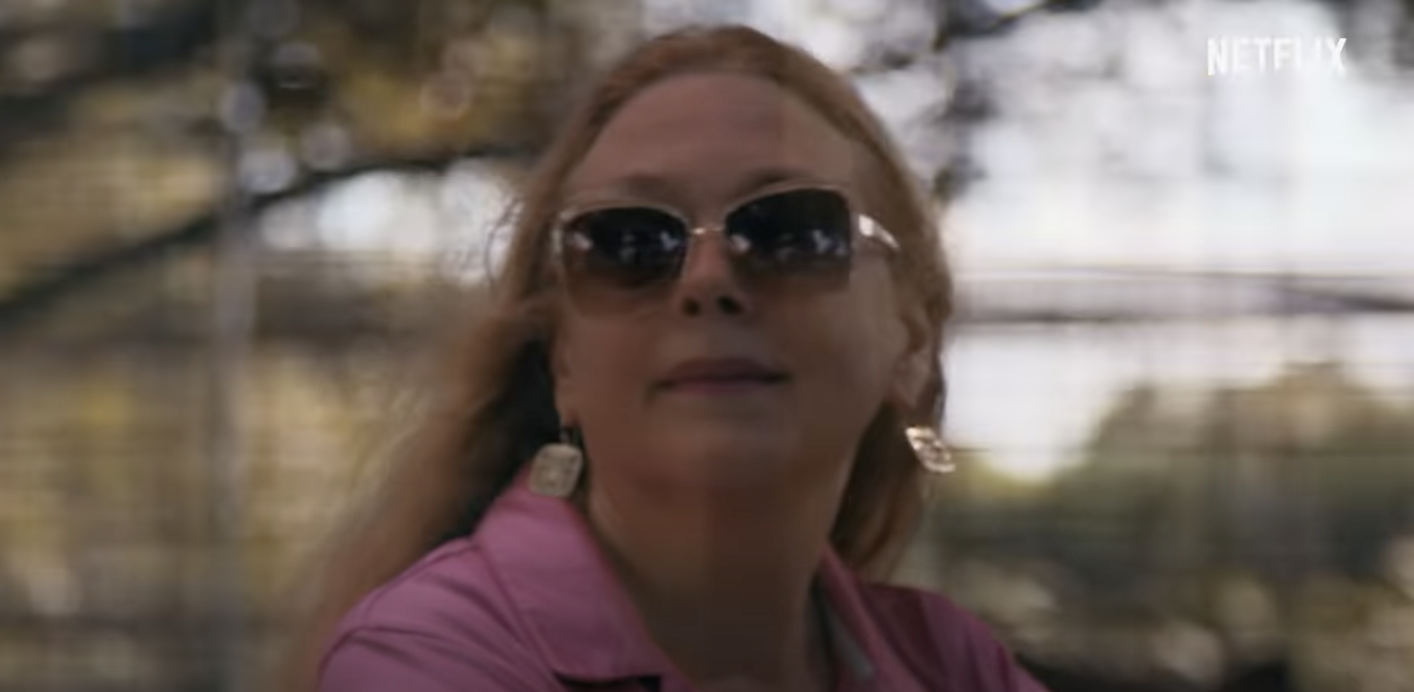 Joe will be back too. He's heard speaking from prison in the trailer as Jeff and his wife Lauren Lowe revel in their recent fortune.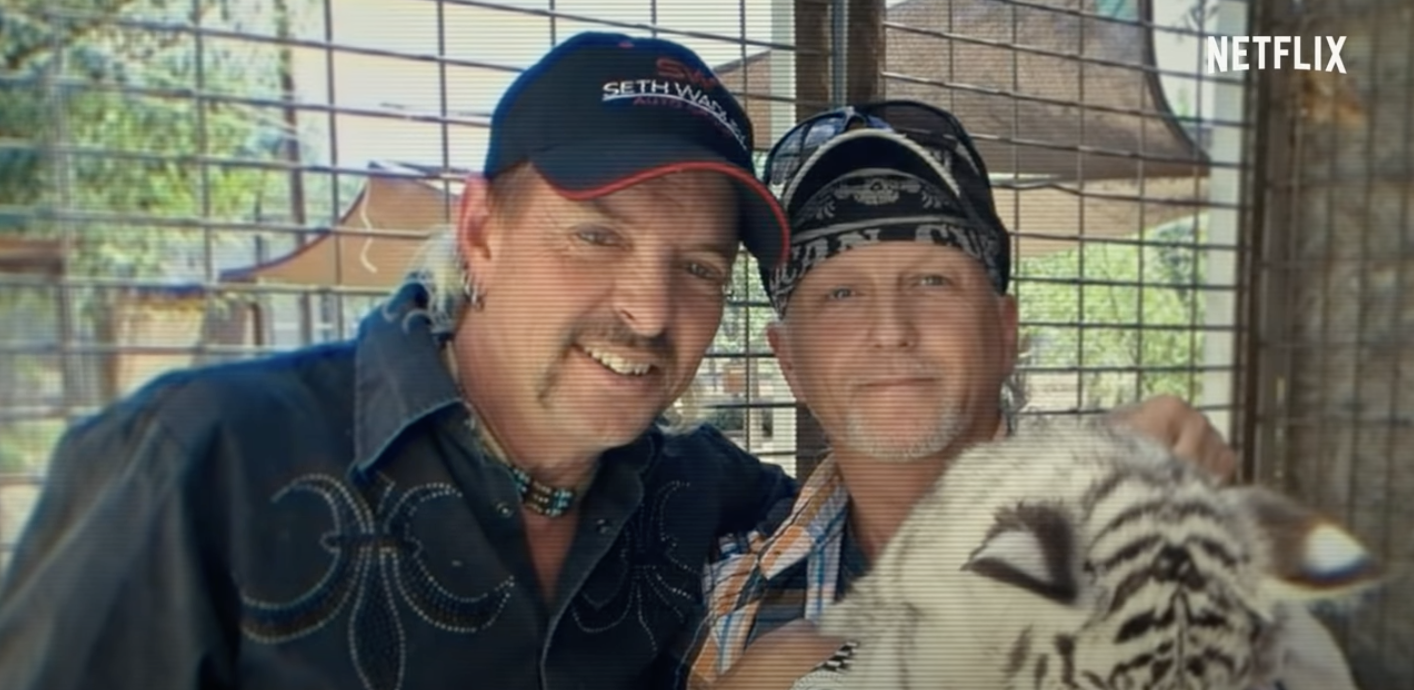 There are gunshots, jet skis, protests, and a pledge from Joe to "make a deal with the devil" if necessary in today's clip, which also has Liza Minnelli singing "Maybe This Time" from Cabaret in the background.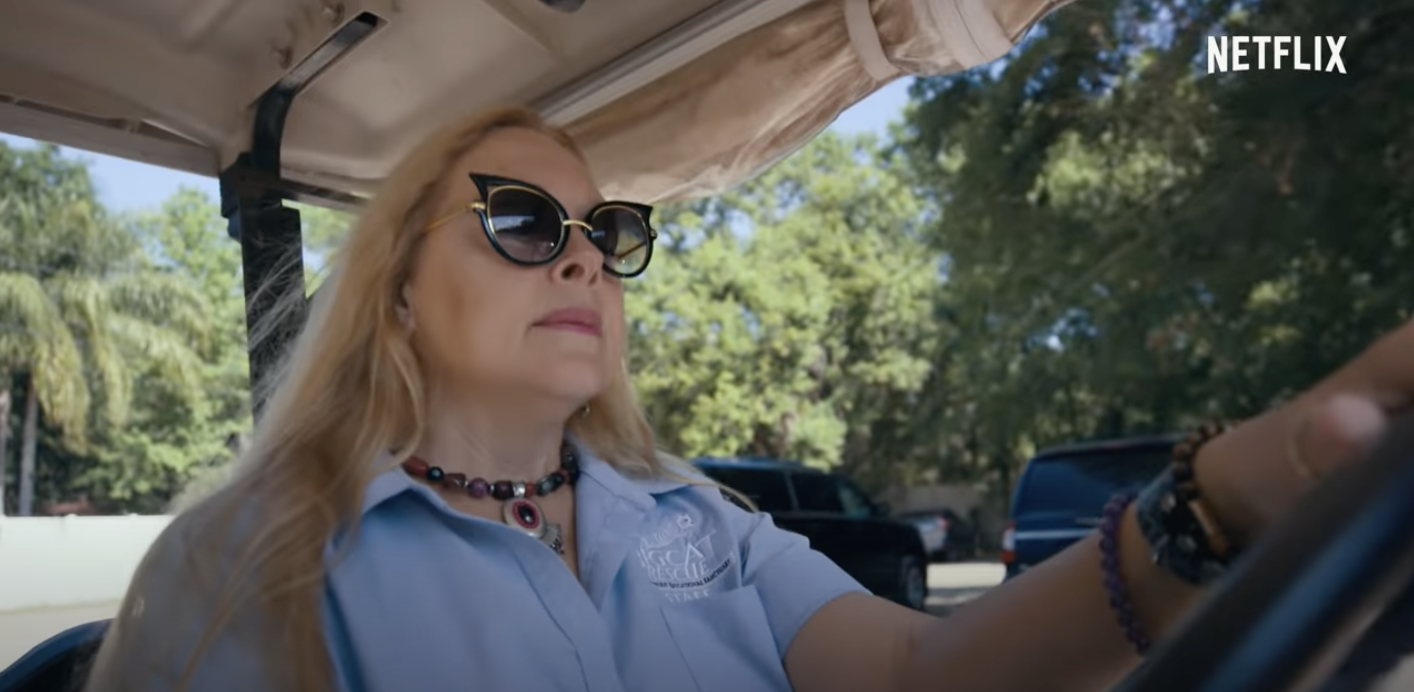 Tiger King 2 debuts Nov. 17 on Netflix.