Viewers had lots of thoughts about the dating series' conclusion, and how each couple fared after the bizarre trials they endured through Season 1, and some weren't necessarily positive.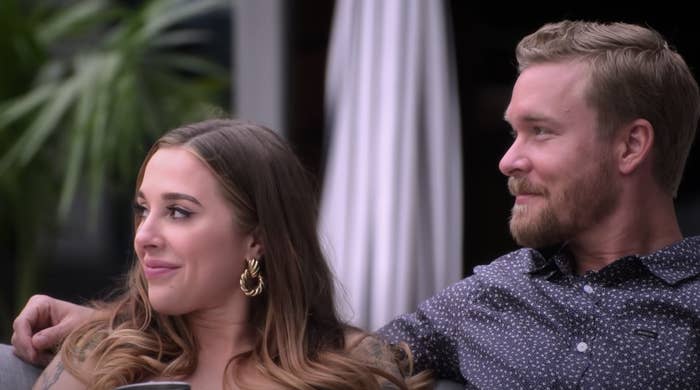 Lauren Pounds — who appeared on The Ultimatum because she and her partner, Nate Ruggles, disagreed about whether or not to have children — recently responded to criticisms that specifically targeted their relationship and questioned her choice to be with him.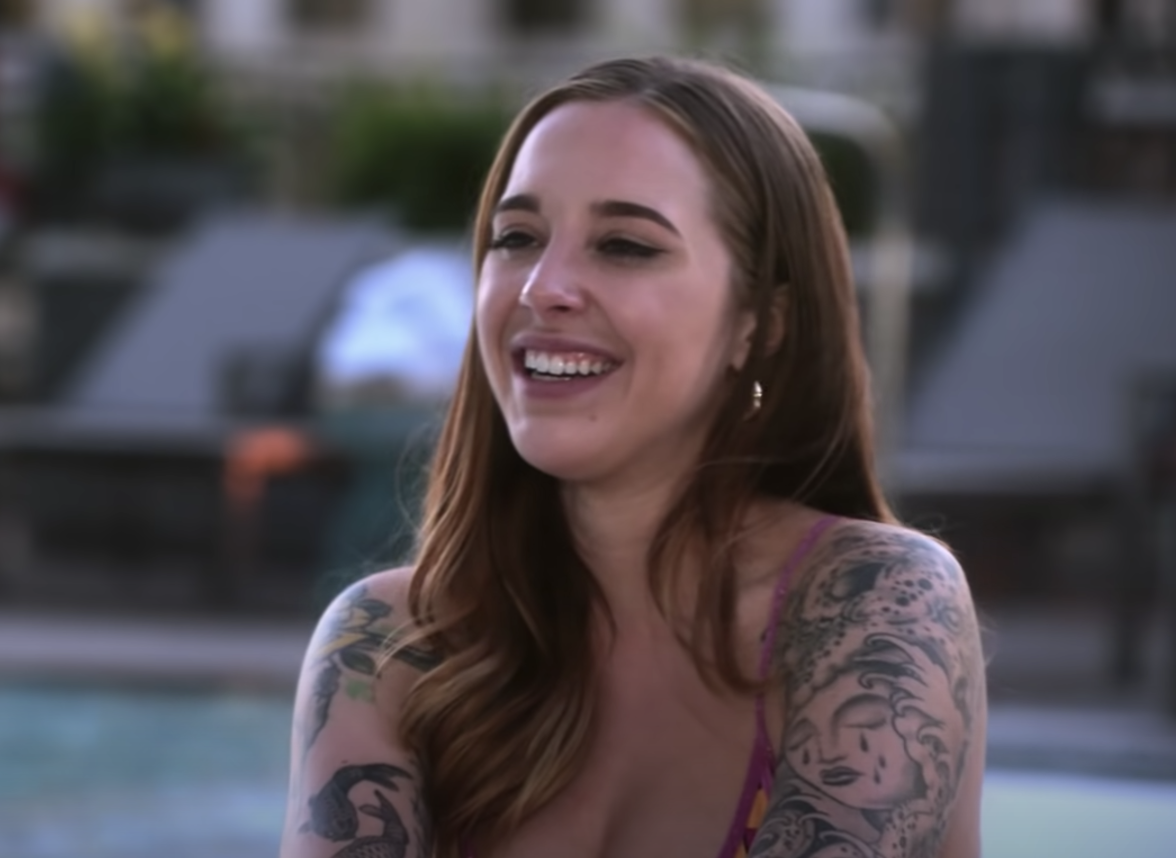 "To the people sending condescending messages: I am a grown, 30-year-old woman. I have dated plenty of men that have not met my standards, and I have walked away each time," she wrote in a message shared to Instagram Stories. "I do not need strangers to tell me what is best for me, I know what is best for me. I look out for myself. Always."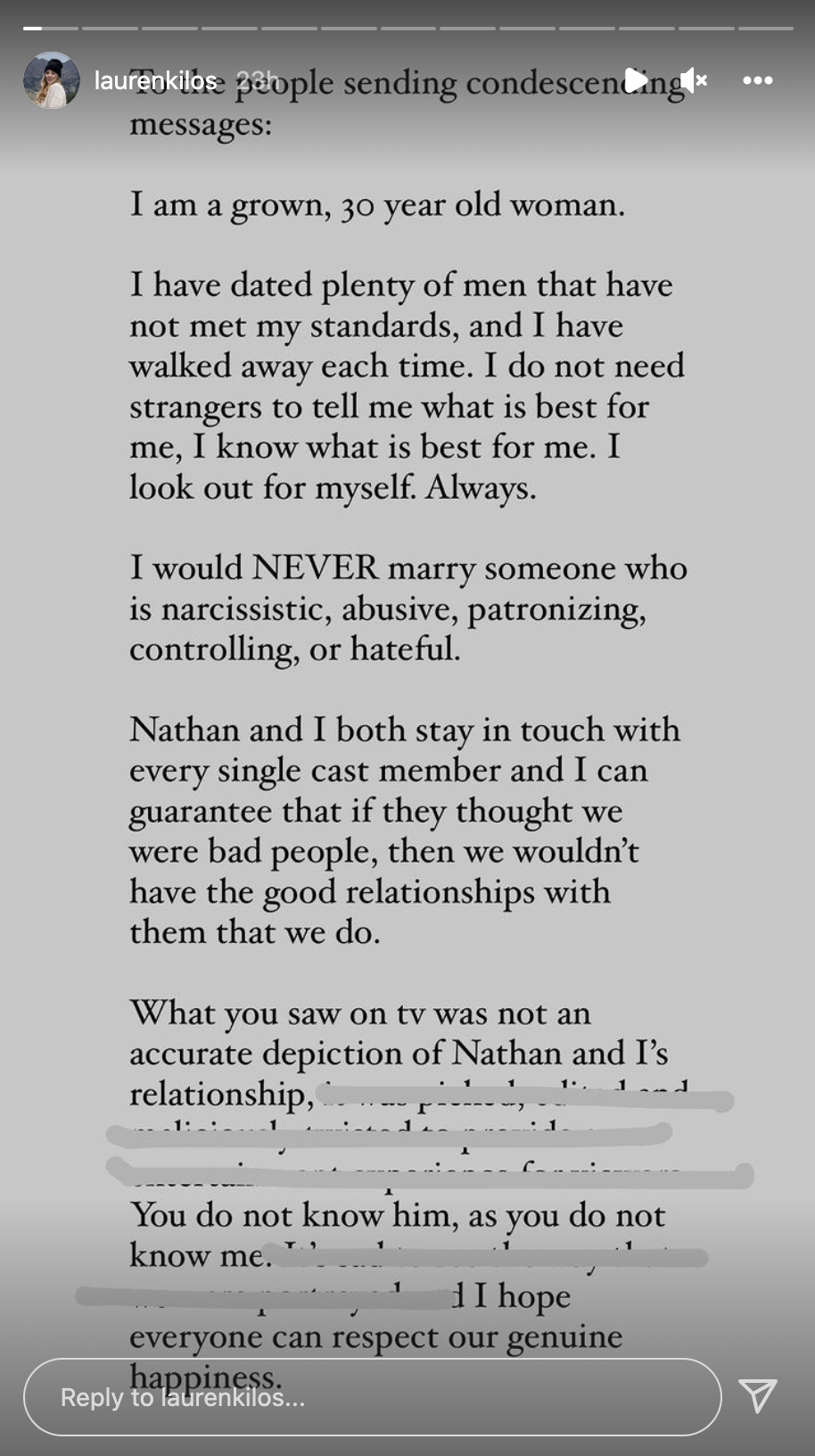 "I would NEVER marry someone who is narcissistic, abusive, patronizing, controlling, or hateful," Lauren wrote. "What you saw on TV was not an accurate depiction of Nathan and I's relationship ... You do not know him, as you do not know me. ... I hope everyone can respect our genuine happiness."
Lauren also answered a few questions about The Ultimatum's reunion, including one inquiring about her and Nathan's relative silence during it. "Both of our guards were up. We know how this all works," she explained. "Truthfully, Nathan was pretty silent, I talked way more than him at the reunion."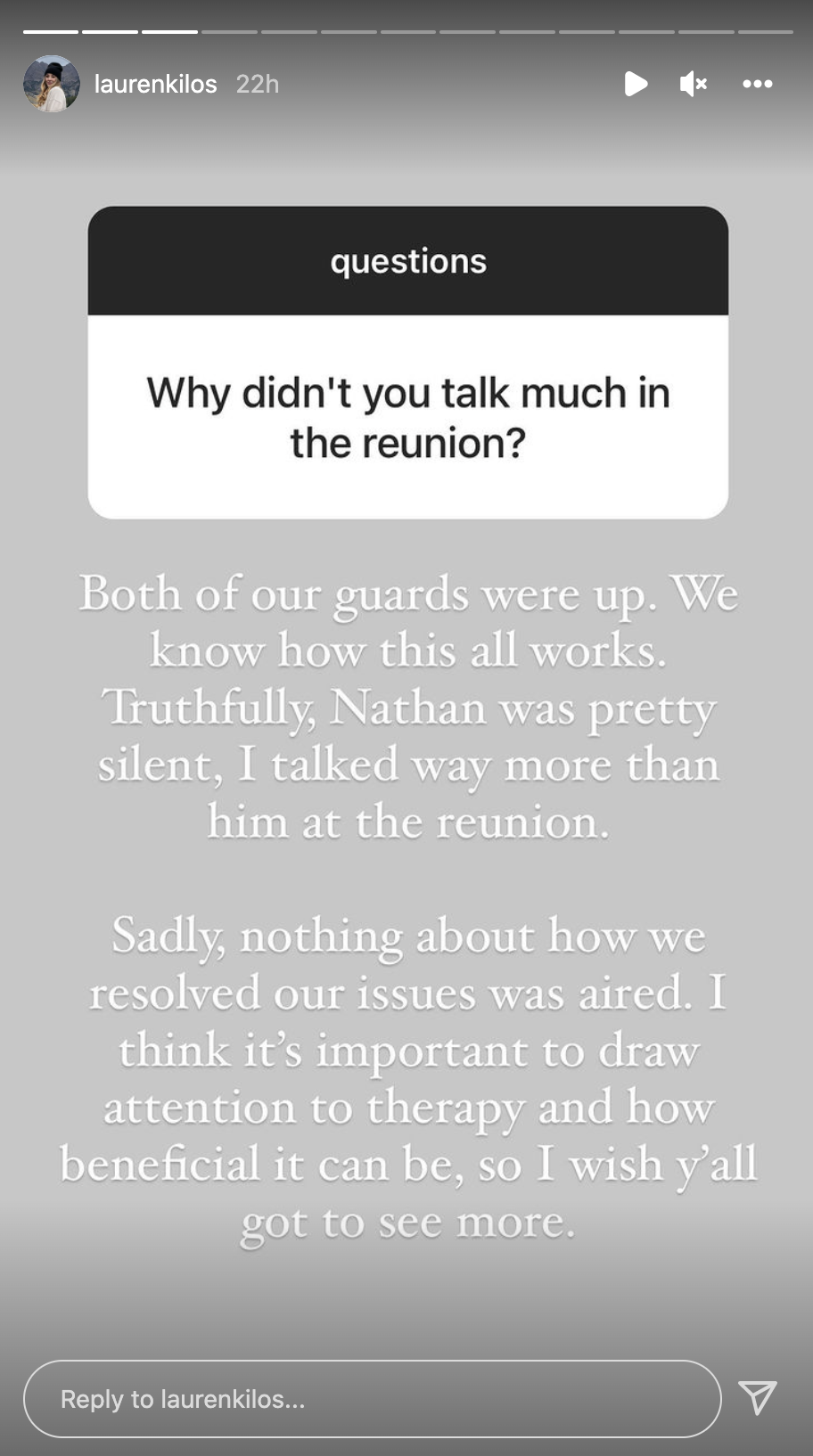 Lauren confirmed for the record that she "would never go on reality TV again," but perhaps we'll see her one day on some sort of game show. "I have a really quirky personality and think I would thrive," she shared. Nathan, on the other hand, "wants to go on Survivor."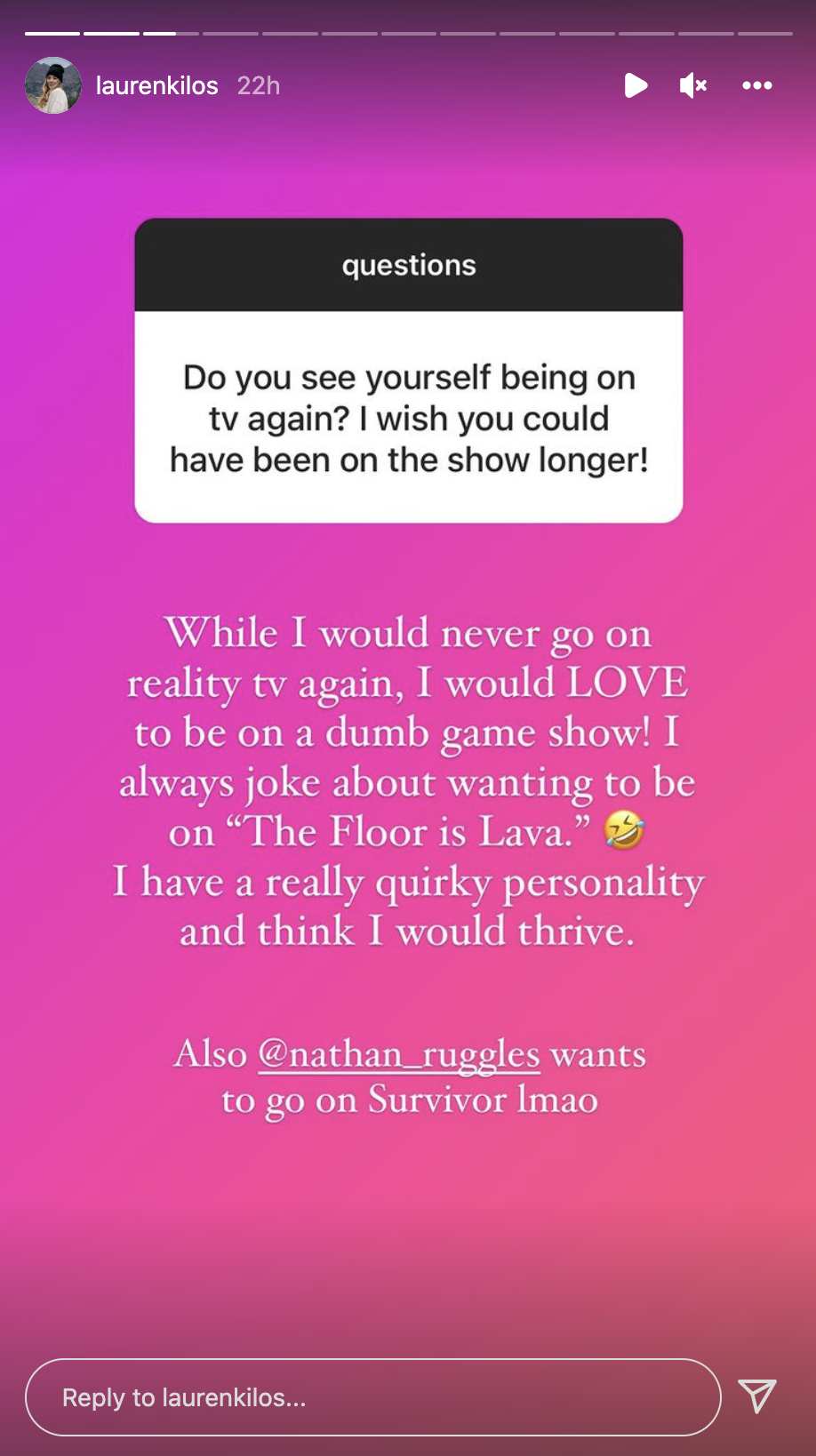 Have you been keeping up with Lauren and Nathan on The Ultimatum? Let us know your take on their relationship, and Lauren's response to public criticism, in the comments below.