The Friends cast has taken some serious strolls down memory lane recently.
Last month, HBO Max aired a nostalgia-packed reunion special, where Jennifer Aniston, Courteney Cox, Lisa Kudrow, Matt LeBlanc, Matthew Perry, and David Schwimmer paid tribute to their long-running sitcom with reenactments, table reads, and a contemporary "Smelly Cat" collab featuring Lady Gaga.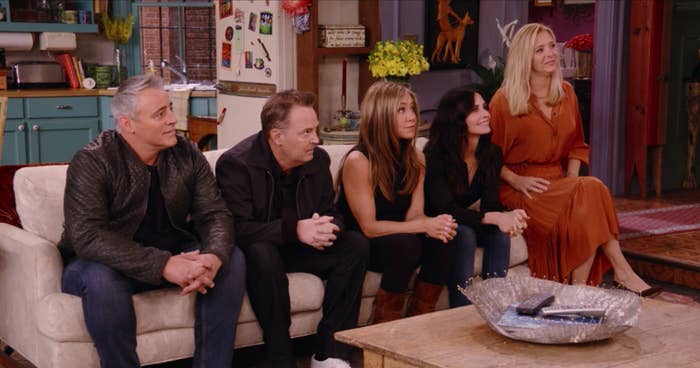 The group convened again — this time, in the backseat of James Corden's a golf cart at Warner Bros. studio lot — for a round of purely musical sentimental offerings during a Carpool Karaoke-type segment of The Late Late Show, which aired Wednesday night.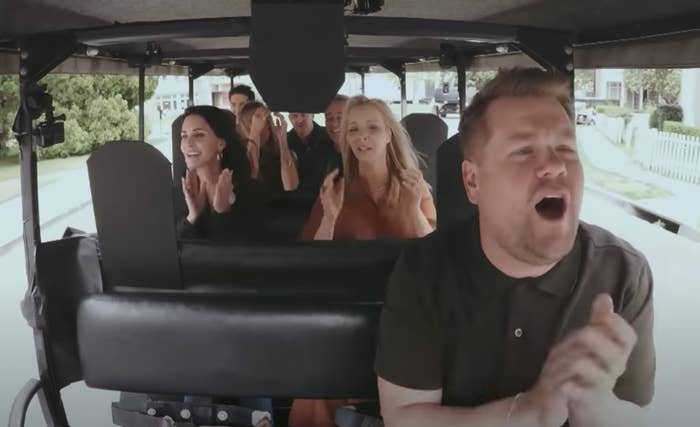 Once everyone is present, James, who also appeared in the Friends reunion special as an interview moderator, less-than-slyly suggests they turn on the radio.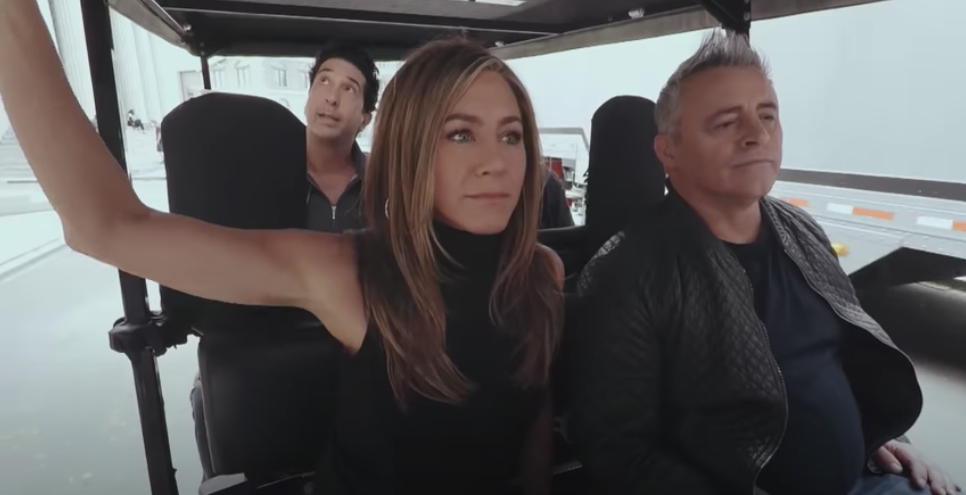 To no one's surprise, the sitcom's theme song, "I'll Be There For You" by The Rembrandts, starts to play. (Yeah, I know you know the words.)
Jennifer, Courteney, Lisa, Matt, Matthew, and David do, too. The group suddenly breaks into song with an impromptu rendition of the catchy tune, clap, clap, claps, and everything, while a few of them experiment with some light harmonies.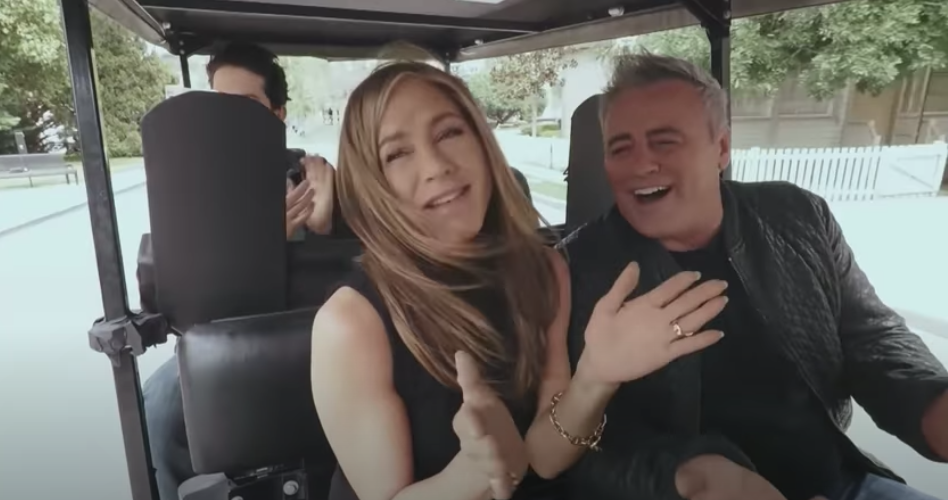 Courteney, for her part, shared that she "always wanted to do Carpool Karaoke!"
How did you feel about the Friends cast's spontaneous performance? Share your thoughts on the clip below.