A frankly perplexing debate over celebrity bathing habits has taken shape in entertainment news coverage and on social media this month, as an increasingly large group of superstars came clean about their views on personal hygiene practices. But while numerous actors apparently subscribe to unconventional cleanliness standards — at least, ideologically — Terry Crews is not one of them.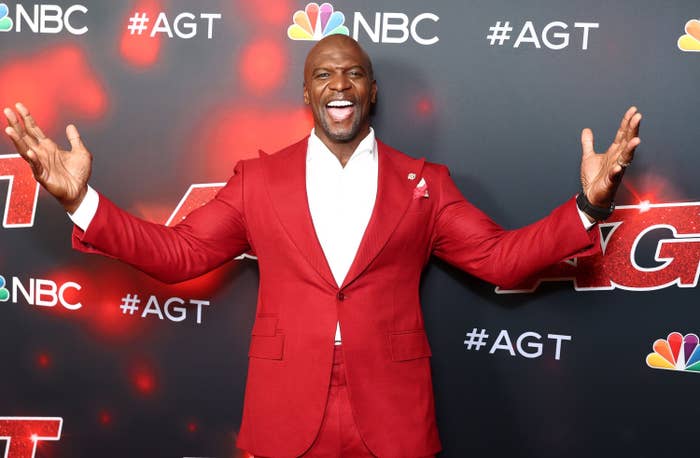 The America's Got Talent host, also known for his namesake role on Brooklyn Nine-Nine, former professional football career, and memorable stint as the face of Old Spice, recently shared details about his own bathing routine in an interview with Access Hollywood.
"I love to shower. I love to, because I spend so much time sweating," said Terry, after confirming that he'd showered three times already that day.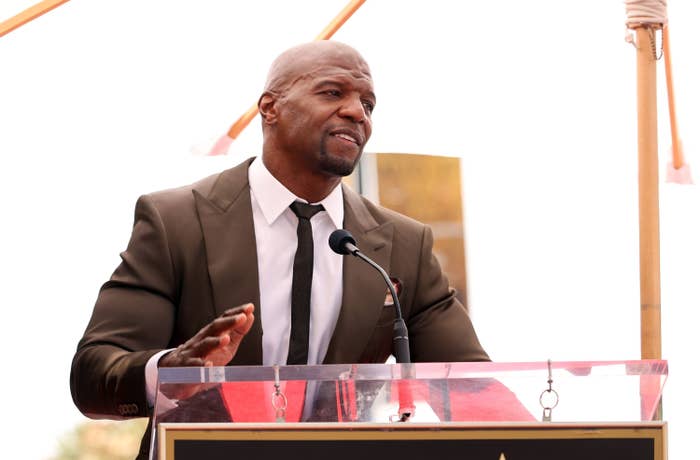 "First of all, if you ain't been sweating, you don't need to shower," he continued. "But I spend all day sweating, all the time, running and working out, and it ain't nice. ... My wife is like, 'Babe, babe, babe.' I'm Mr. Old Spice, you know what I mean? So, I've got to get clean."
Anyway, it definitely sounds like Terry is a big fan of showering often. So, when a journalist suggested that he was part of the growing coalition of celebs against regular bathing, the actor was quick to defend himself.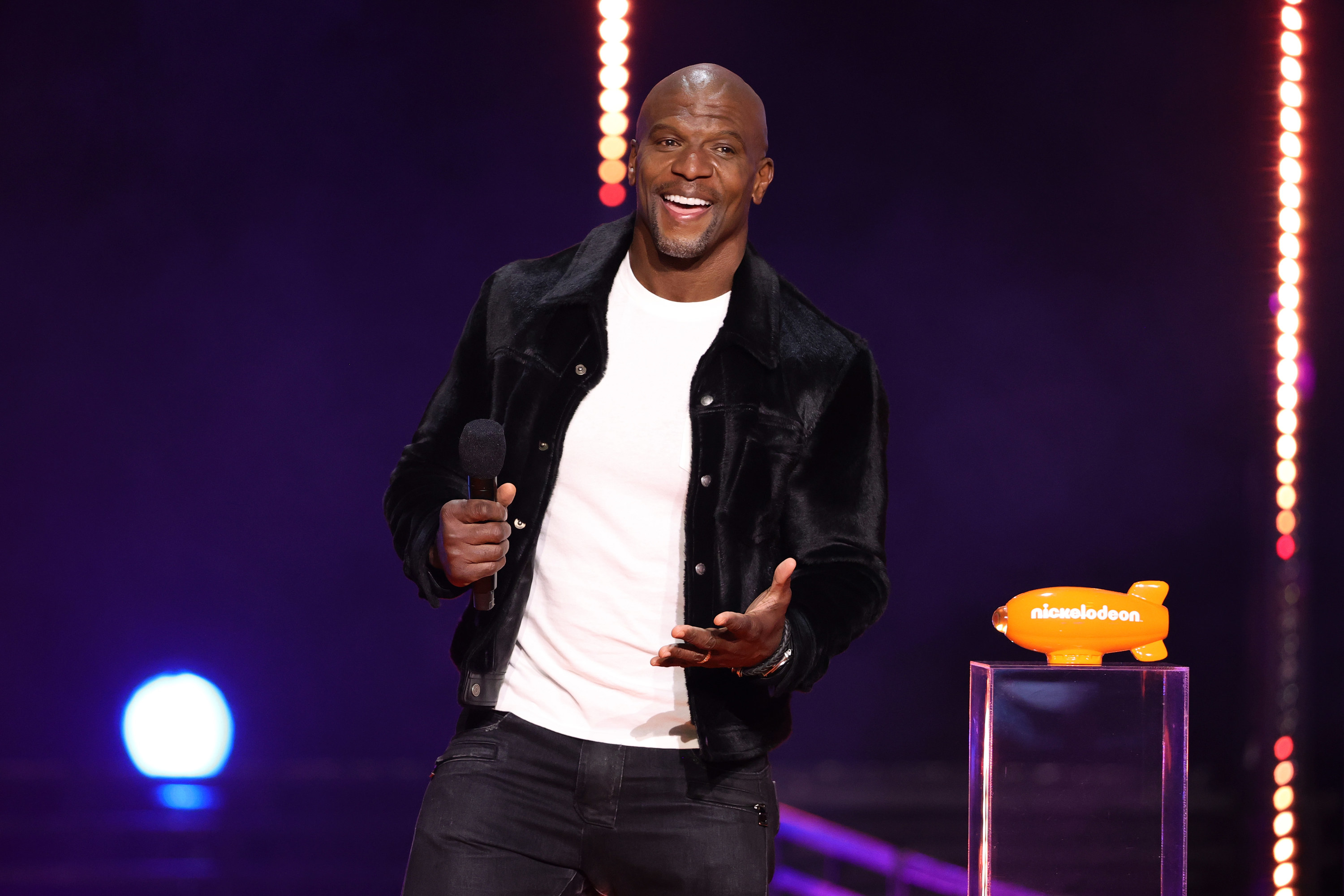 "I am 110% not surprised that every celebrity to come out as anti-bathing has been either white or Terry Crews," wrote Richard Newby, a writer whose work has appeared in outlets like the Hollywood Reporter and the New York Times, on Twitter last week. Terry called Richard out in a response posted last night, saying the writer must have misinterpreted his Access Hollywood quotes.
Richard then specifically cited Terry's comment about a positive correlation between sweating and needing to bathe, to which Terry replied, "OK Mr. Writer...who alive doesn't sweat?"
The online interaction snowballed a bit from there. Richard called Terry defensive, Terry said Richard's tweets lacked journalistic integrity, and another Twitter user chimed in with a remark about how writers are "too indignant to admit wrongdoing."
"This is definitely the case here," Terry wrote back. "I don't mind being disagreed with — but it's quite another thing to be misrepresented. Especially by a respected member of the media."
So, to be clear, Terry generally believes that regular bathing is important. It sounds like he just recognizes that skipping a shower is OK when you haven't been active, which makes sense. Stay tuned for the next installment in this summer's seemingly endless celebrity hygiene saga, as I'm sure, for some reason, it will be coming soon.