SZA had a big night at yesterday's Grammy Awards. She took home her first Grammy, alongside Doja Cat, for Best Pop Duo/Group Performance.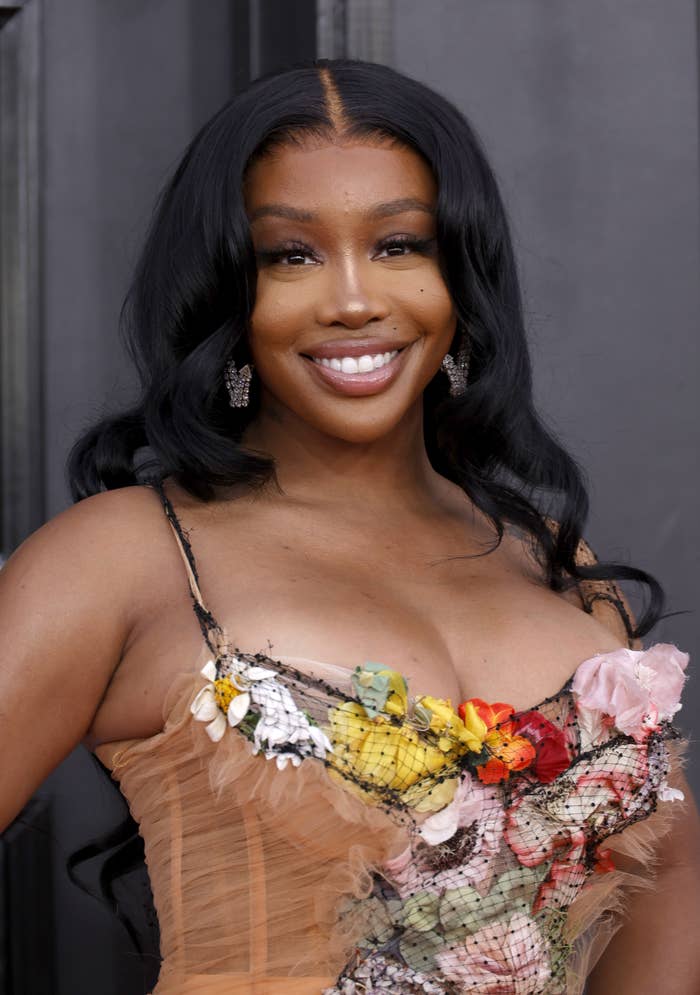 Well, SZA has now explained the injury that warranted a little extra assistance at the Grammys. "It's very funny," she said during post-show interviews.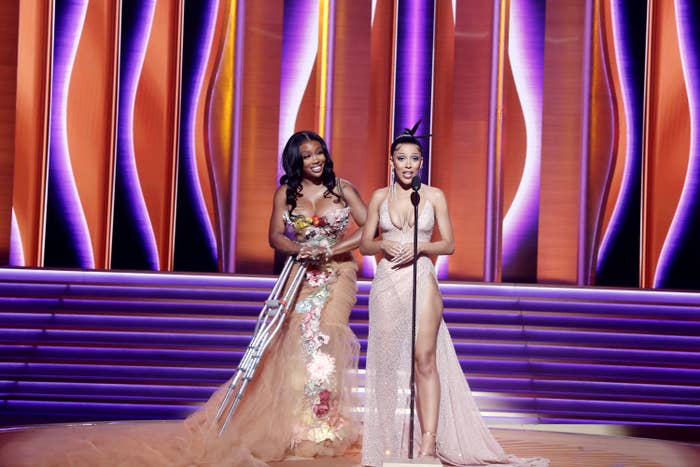 Apparently, SZA did the Grammys and, more impressively, the red carpet with an ankle injury. "Eff my weak ass bony ankles lol," she wrote on Instagram, sharing a carousel that showed one of her ankles wrapped up.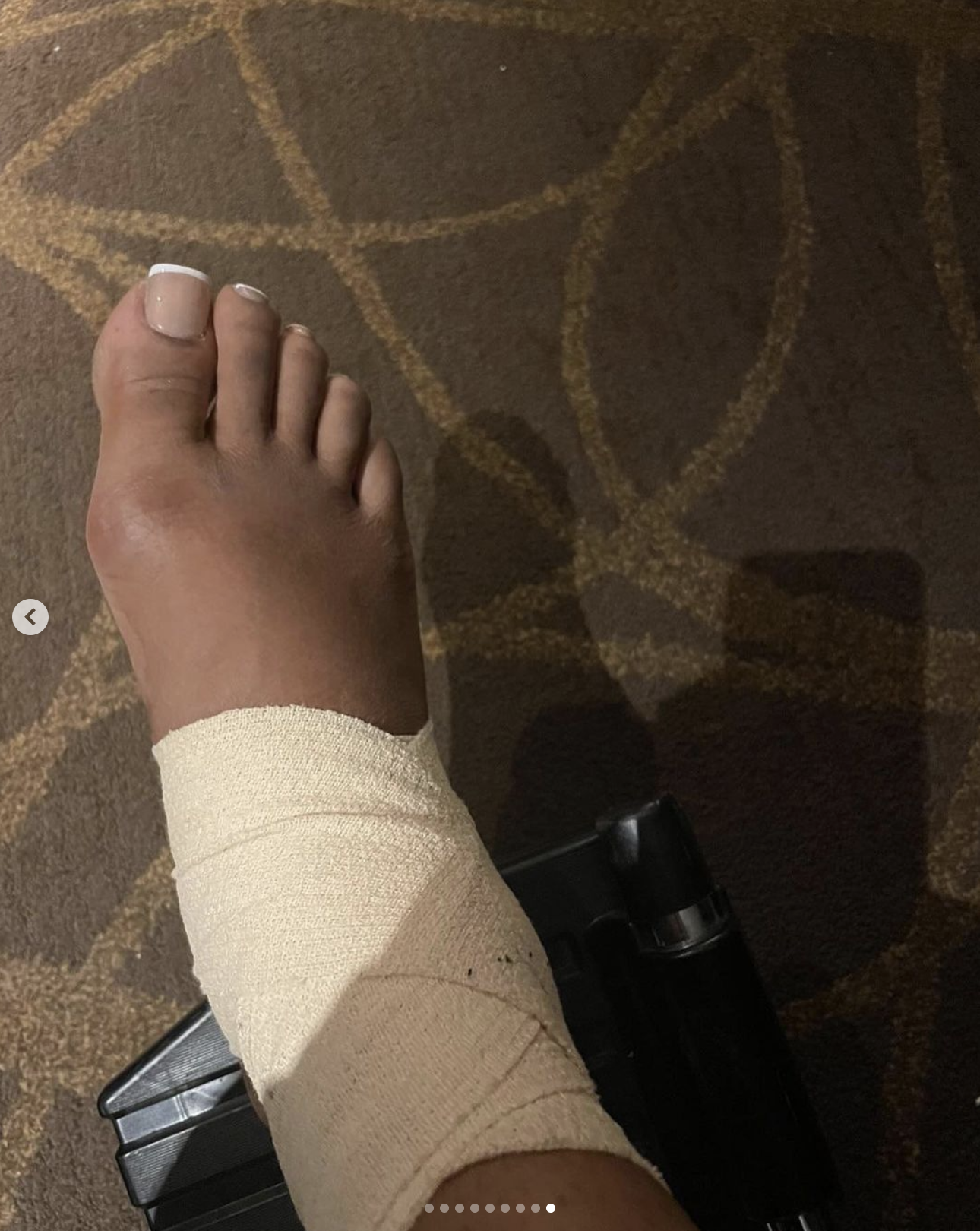 "I fell out of bed right before it was time to leave and get ready for this. Like, the day before," SZA added while at the Grammys press room.
"That's the way it goes. Everything awesome in my life has always come with something, like, very random."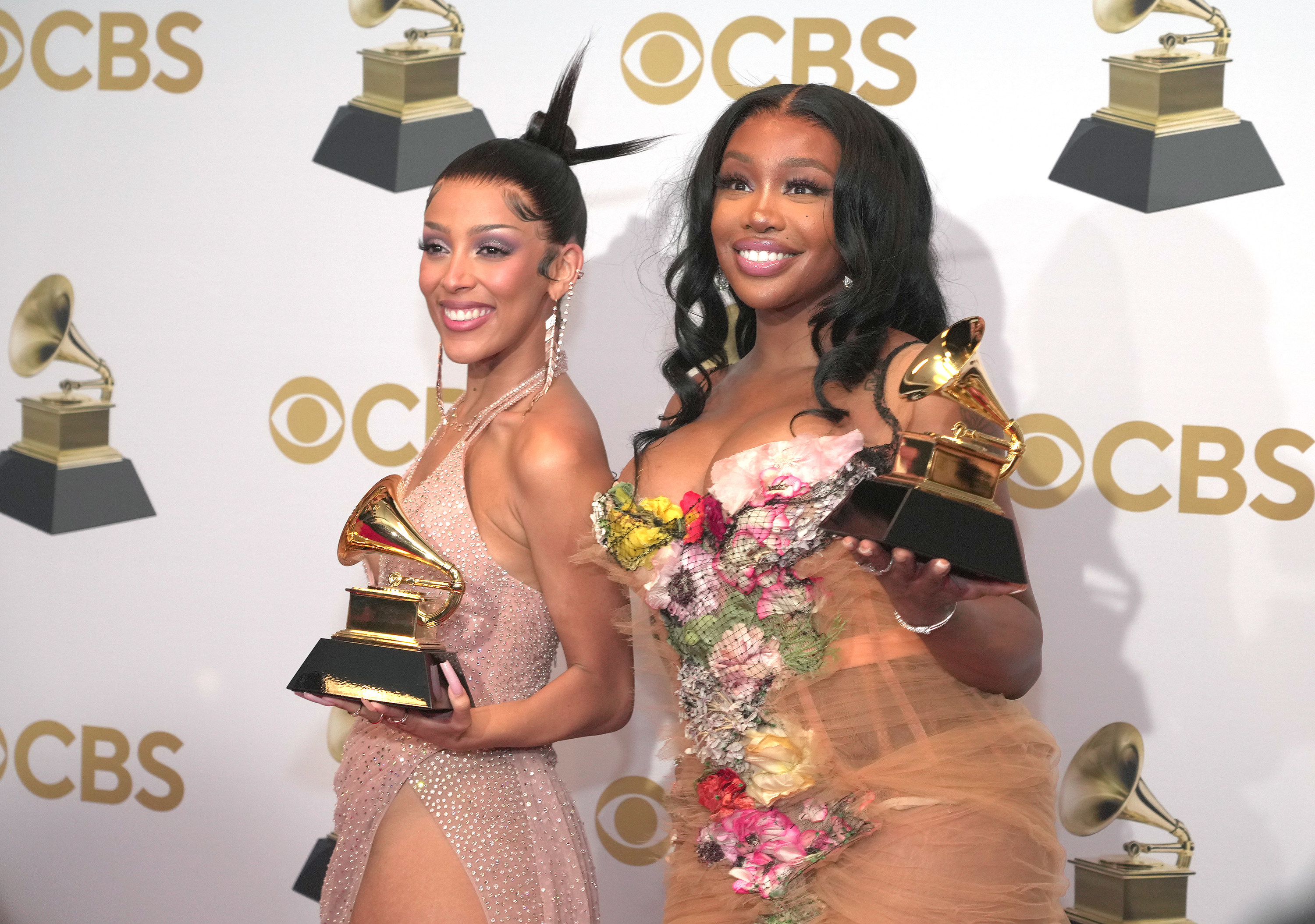 "But it just adds to the energy," she continued. "And I'm just grateful."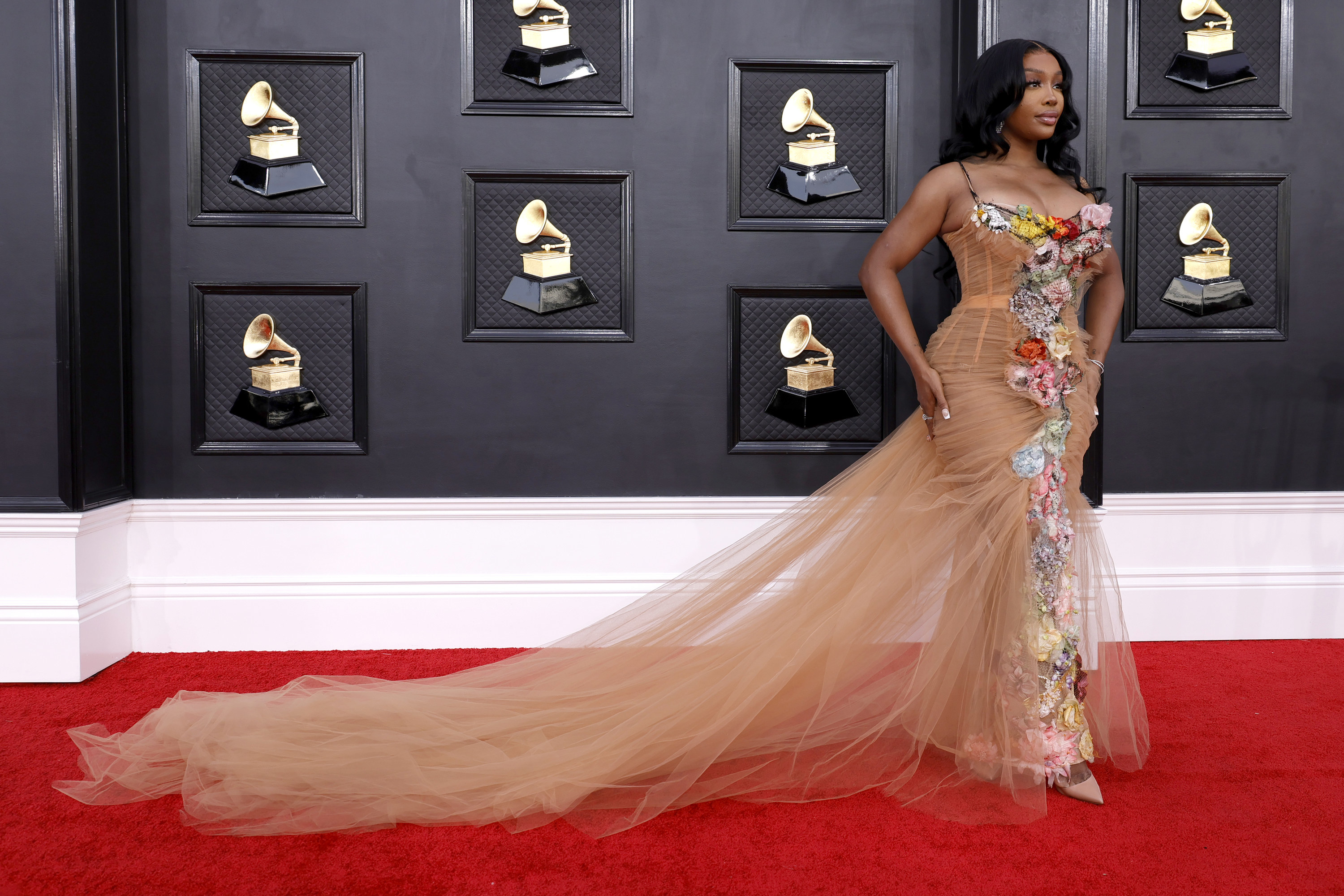 Presumably, SZA handed off her crutches to someone as she posed while balancing on one leg on the red carpet. SZA shared one pic from that feat, writing, "I came lol."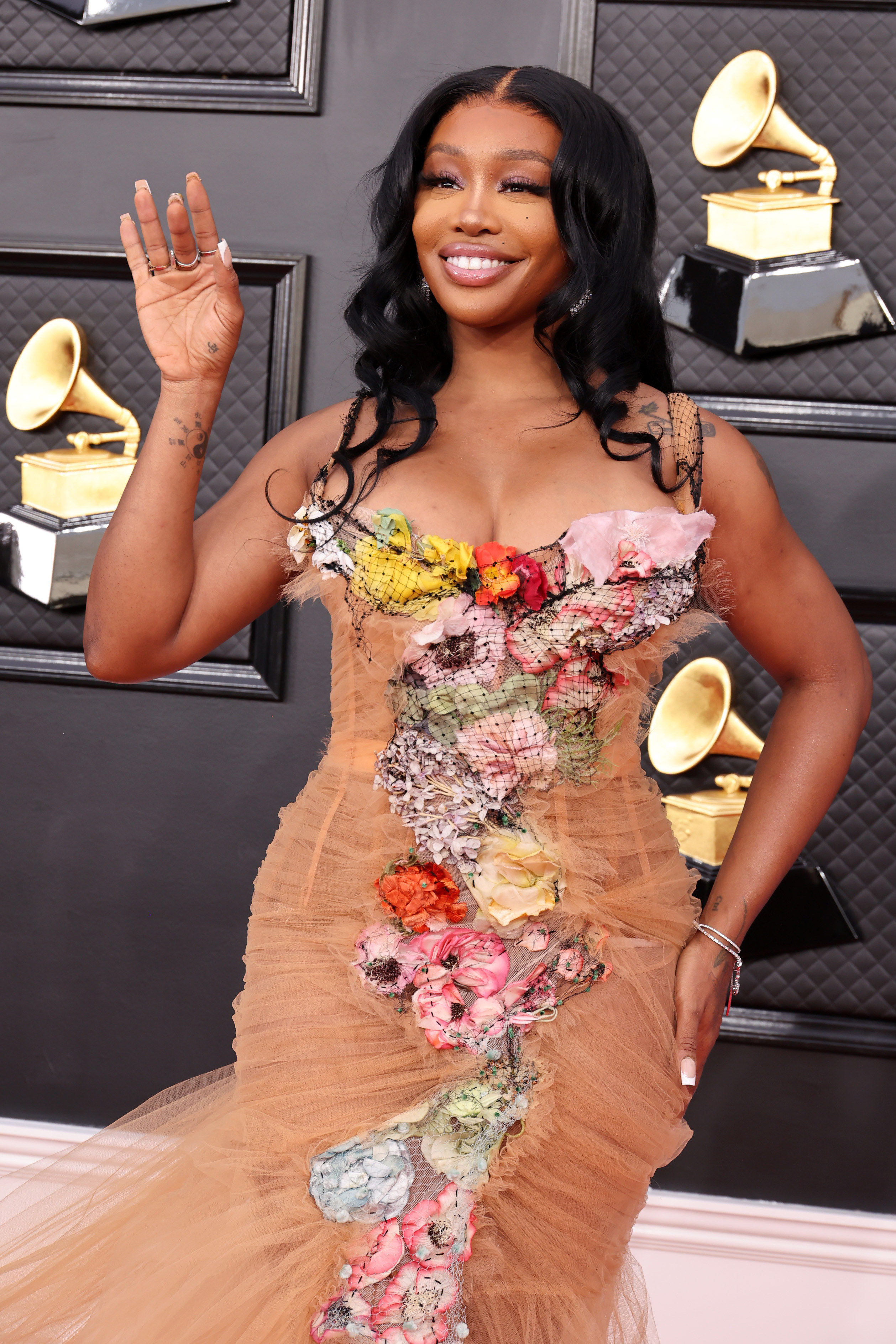 In another candid look at her night, SZA could be seen being pushed in a wheelchair by Lil Nas X.
As for her post-Grammys plans, SZA shared that she would immediately be heading to the doctor. "Done with press," she wrote on Instagram Stories. "Straight to the doctor."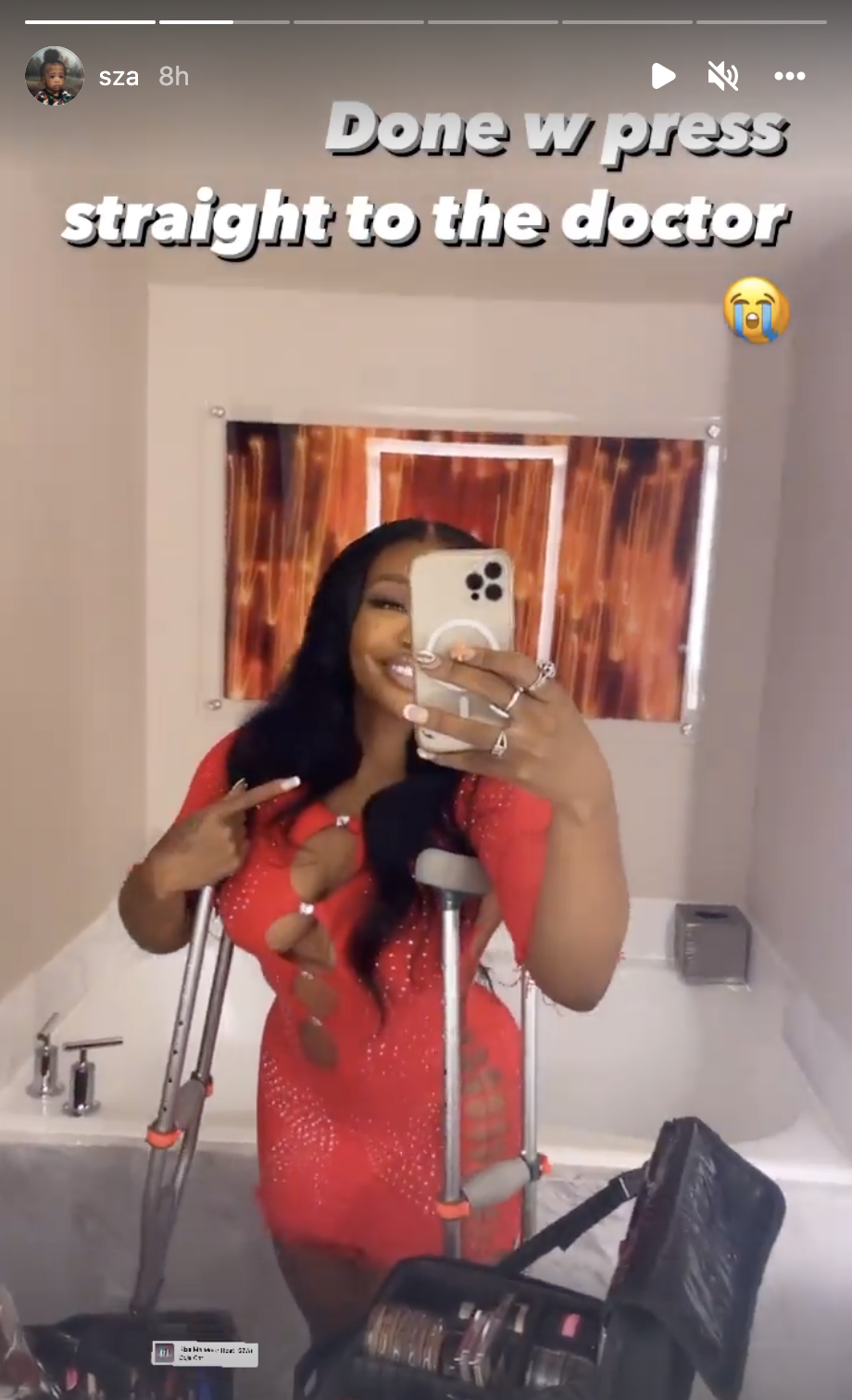 Hopefully, SZA can continue her celebration with some good news, and have a speedy recovery!