Although Simone Biles hasn't stopped doing gymnastics since choosing to withdraw from the 2020 Tokyo Olympics in July, the decorated athlete — who's widely regarded as the G.O.A.T. of her sport — still grapples with fear and anxiety about performing routines.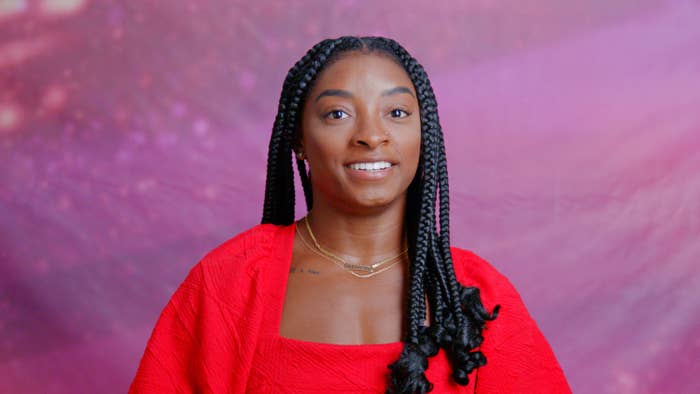 Over the summer, Simone surprised fans around the world when USA Gymnastics announced that she would not be competing in Olympic finals because of concerns about her mental health.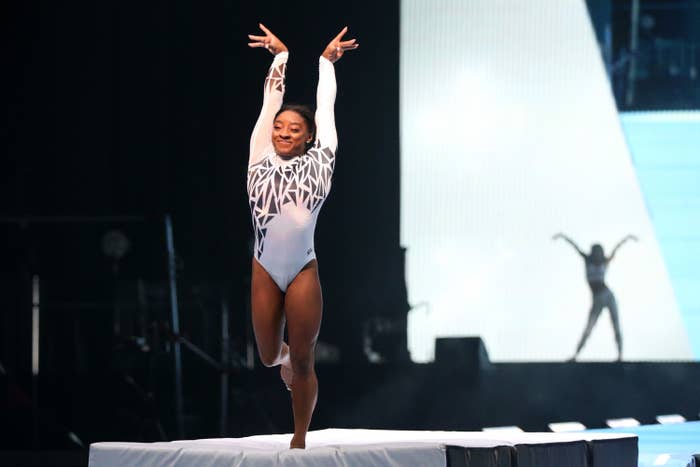 Simone opened up about her current relationship with gymnastics and mental health advocacy work during an appearance on The Today Show this morning, where she admitted that she's "still scared to do gymnastics."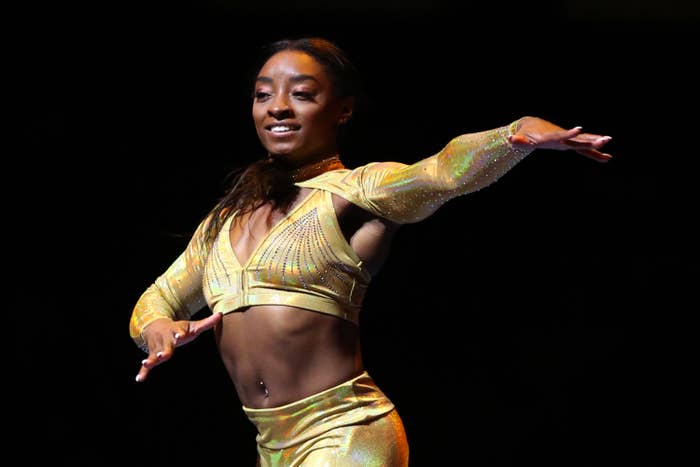 "To do something that I've done forever and just not be able to do it because of everything I've gone through is really crazy because I love this sport so much," said Simone, who is headlining the Gold Over America tour, a show featuring many recognizable gymnastics superstars, right now.
"It's hard," she went on. "I'm sorry. And I don't think people understand the magnitude of what I go through, but for so many years to go through everything that I've gone through having a front, I'm proud of myself."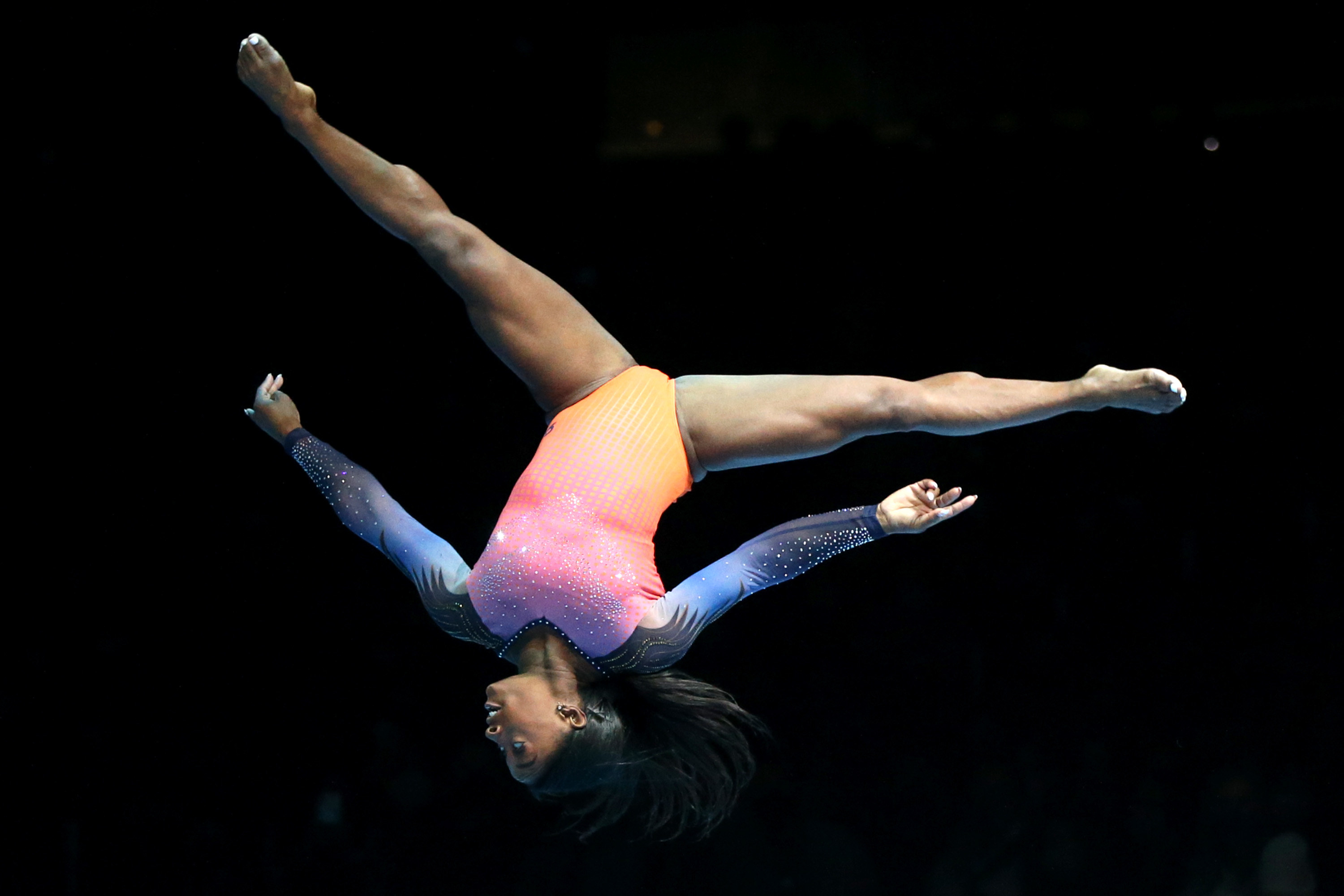 Simone was commended for prioritizing her mental wellbeing during the Olympic games, and her decision to withdraw set an important example for others struggling. She is now an investor and the chief impact officer at Cerebral, a telemedicine app that offers counseling and treatment for depression, anxiety, and insomnia.
While Simone noted that she is continuing to actively focus on healing and "wouldn't change anything" about how things unfolded at the Olympics, she also spoke honestly about where she is presently in her mental health journey.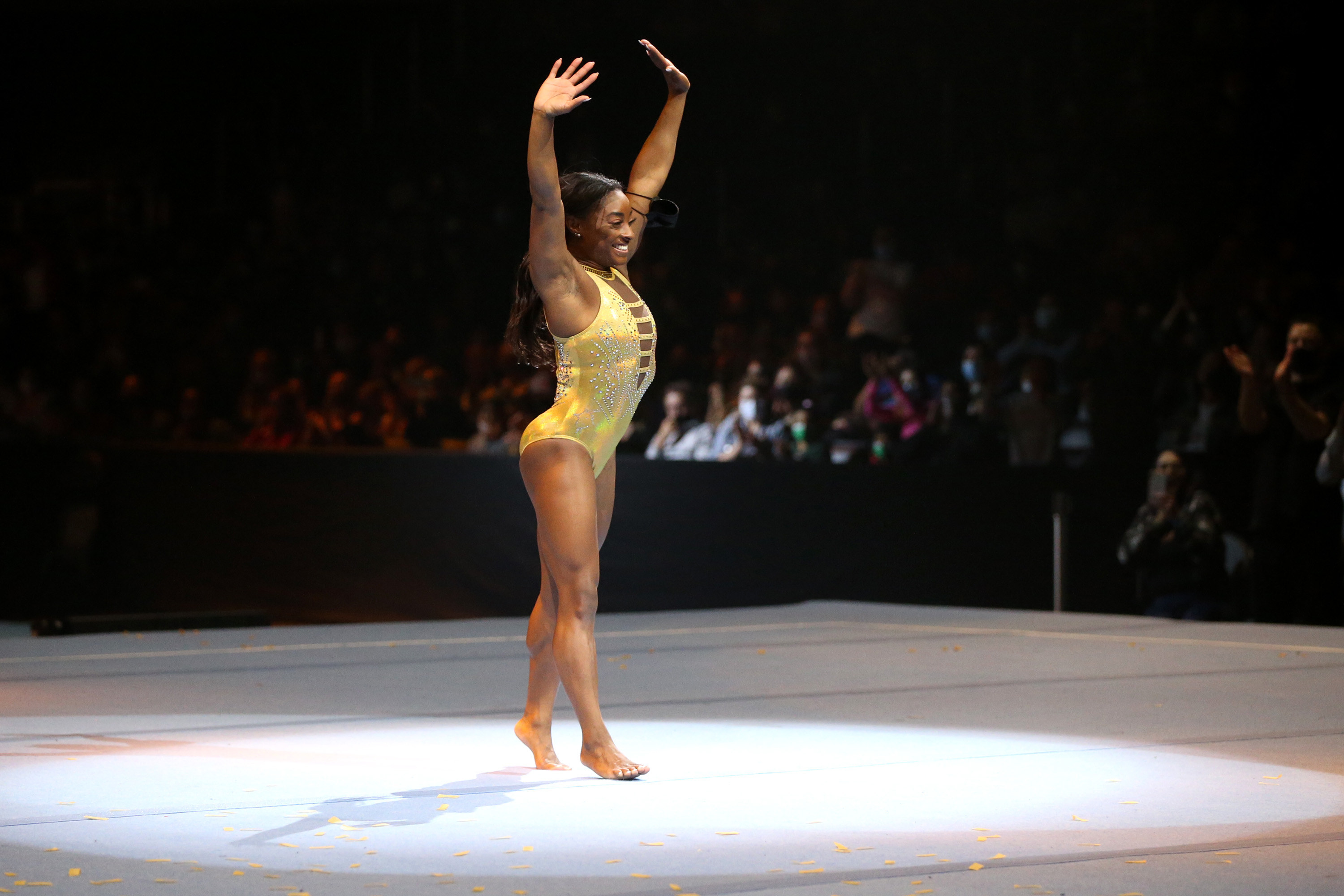 "The twisting once I got back will come back, but I'm still scared to do gymnastics," she said.
The National Alliance on Mental Illness helpline is 1-888-950-6264 (NAMI) and provides information and referral services; GoodTherapy.org is an association of mental health professionals from more than 25 countries who support efforts to reduce harm in therapy.