Congrats are in order for Simone Biles!! The Olympic star just got engaged — and the photos are simply gorgeous.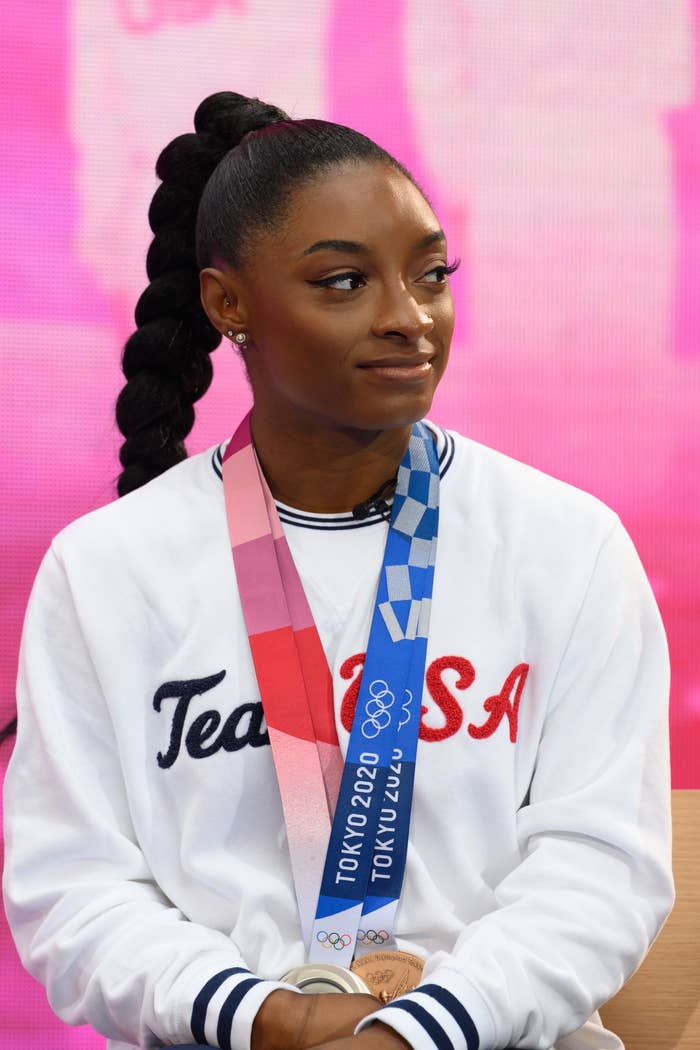 Simone, colloquially known as the G.O.A.T. in light of her athletic track record, shared the news today alongside photos that pictured her partner Jonathan Owens popping the question.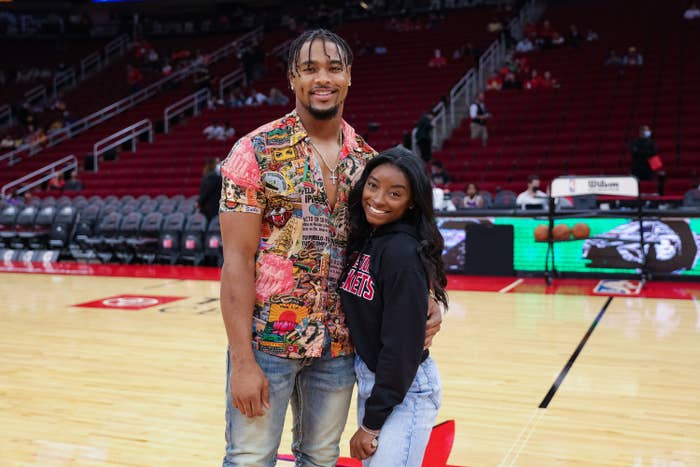 "THE EASIEST YES," she captioned a carousel of sunny proposal portraits on Instagram. "I can't wait to spend forever & ever with you, you're everything I dreamed of and more! let's get married FIANCÉ."
Jonathan, who's also a professional athlete currently signed with the NFL's Houston Texans, posted the same photos to his own Instagram page today. "Woke up this morning with a fiancée," he wrote, before thanking everyone involved in the couple's exciting moment.
"Appreciate my dawg @don_julio314 for helping me set everything up, she really had no clue what was coming," Jonathan's caption continued.
The football player additionally credited ZoFrost for the engagement ring, noting that the jewelry designer "went crazy on this one" and "really made the night special." See for yourself:
Simone and Jonathan started dating during the summer of 2020, and offer fans periodic glimpses at their sweet relationship on social media. We couldn't be happier for them.