From Leonardo DiCaprio to Alec Baldwin, Lupita Nyong'o, Spike Lee, and more, celebrities filled many of the stadium seats at yesterday's US Open Men's Final. Among them were Brad Pitt and Bradley Cooper, who watched the match beside Today Show cohosts Savannah Guthrie and Jenna Bush Hager.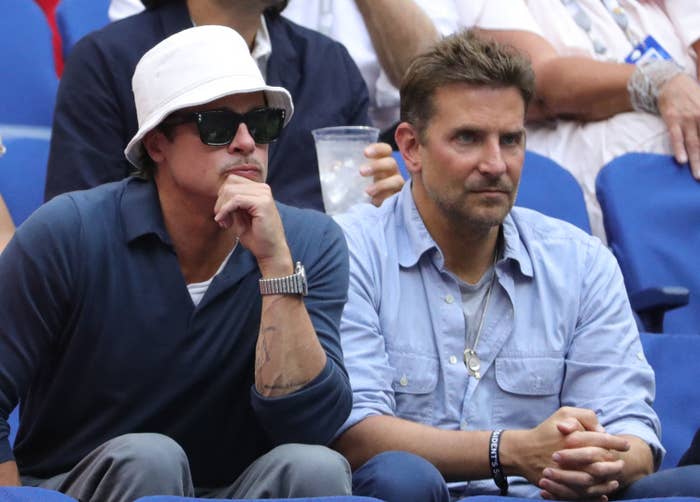 Actors Joseph Mazzello and Rami Malek were there too, along with Laverne Cox, Mariska Hargitay, and CBS This Morning's Gayle King, all of whom sat in the same section.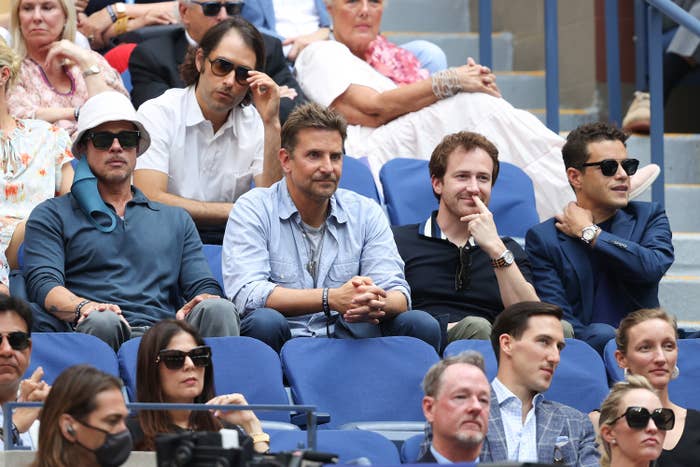 Savannah and Jenna — seen clapping beside Brad in the bottom-left corner of the photo below — were, understandably, pretty excited about the seating arrangements.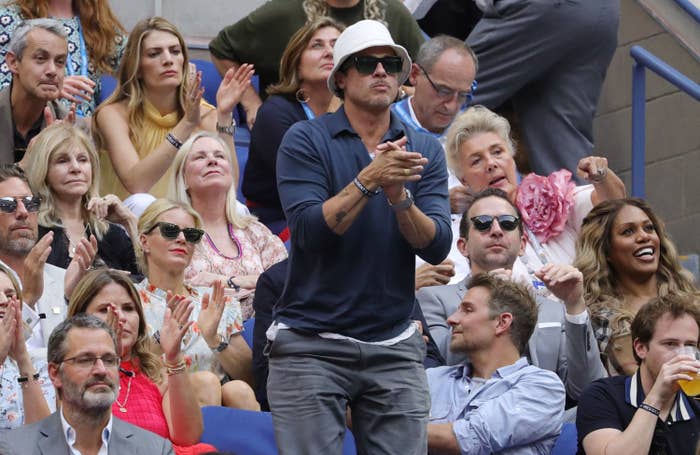 Savannah documented a few moments from the match on social media, specifically calling attention to Jenna's and her proximity to Bradley and Brad.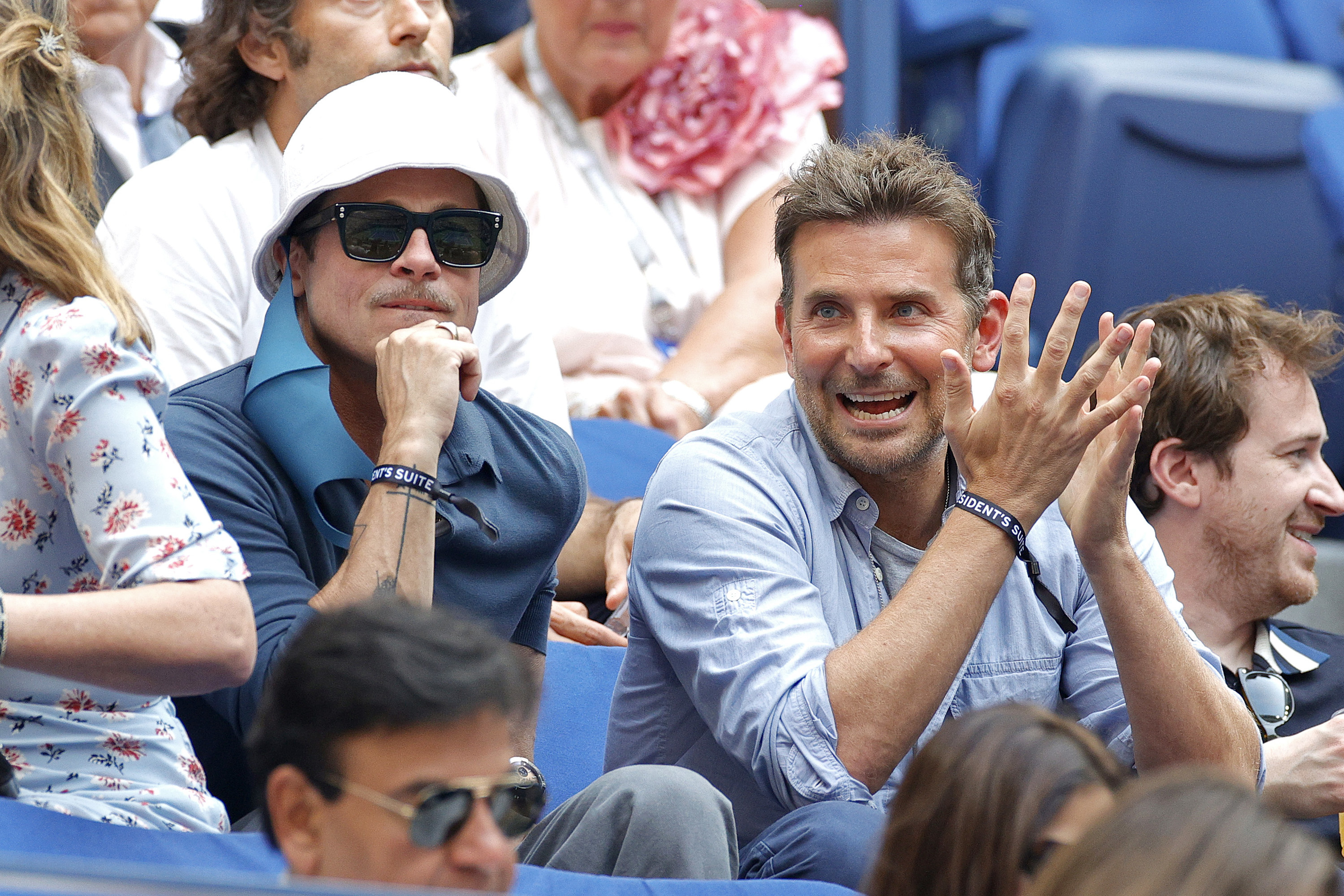 "This happened," she tweeted, alongside a series of pics that illustrated just how close the cohosts were to both stars during the sports event.
"Epic weekend," Savannah captioned an Instagram carousel with more photos from the men's final. "Epic matches. Epic tennis legend sightings. Epic reunions...Epic friends...And yes epic seatmates."
"It was ridiculous," she concluded during this morning's episode of the Today show. "If there was a trophy for good seats, we had them."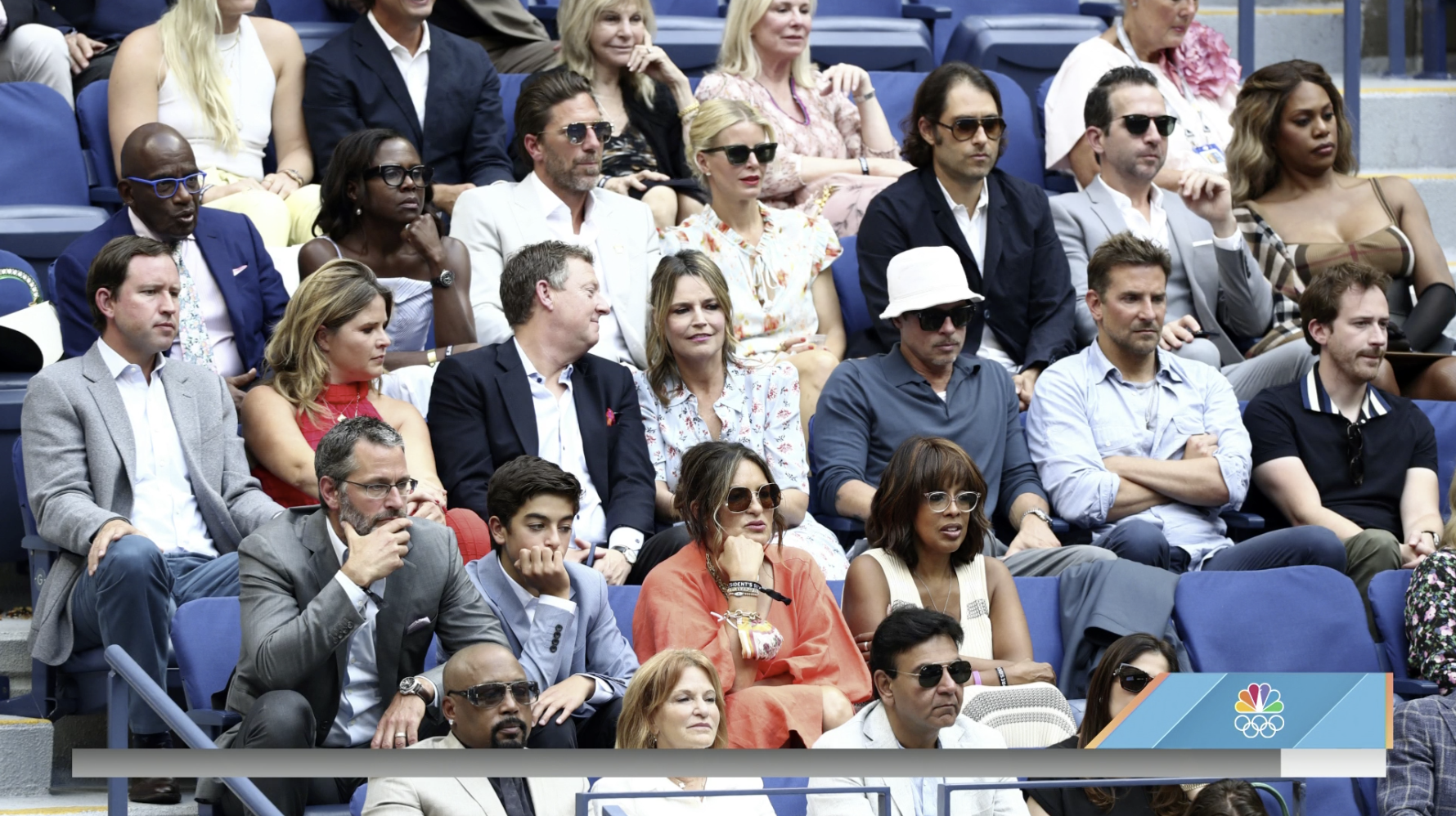 "You should've seen me try to play it cool with Brad," Savannah continued. "I wasn't very cool."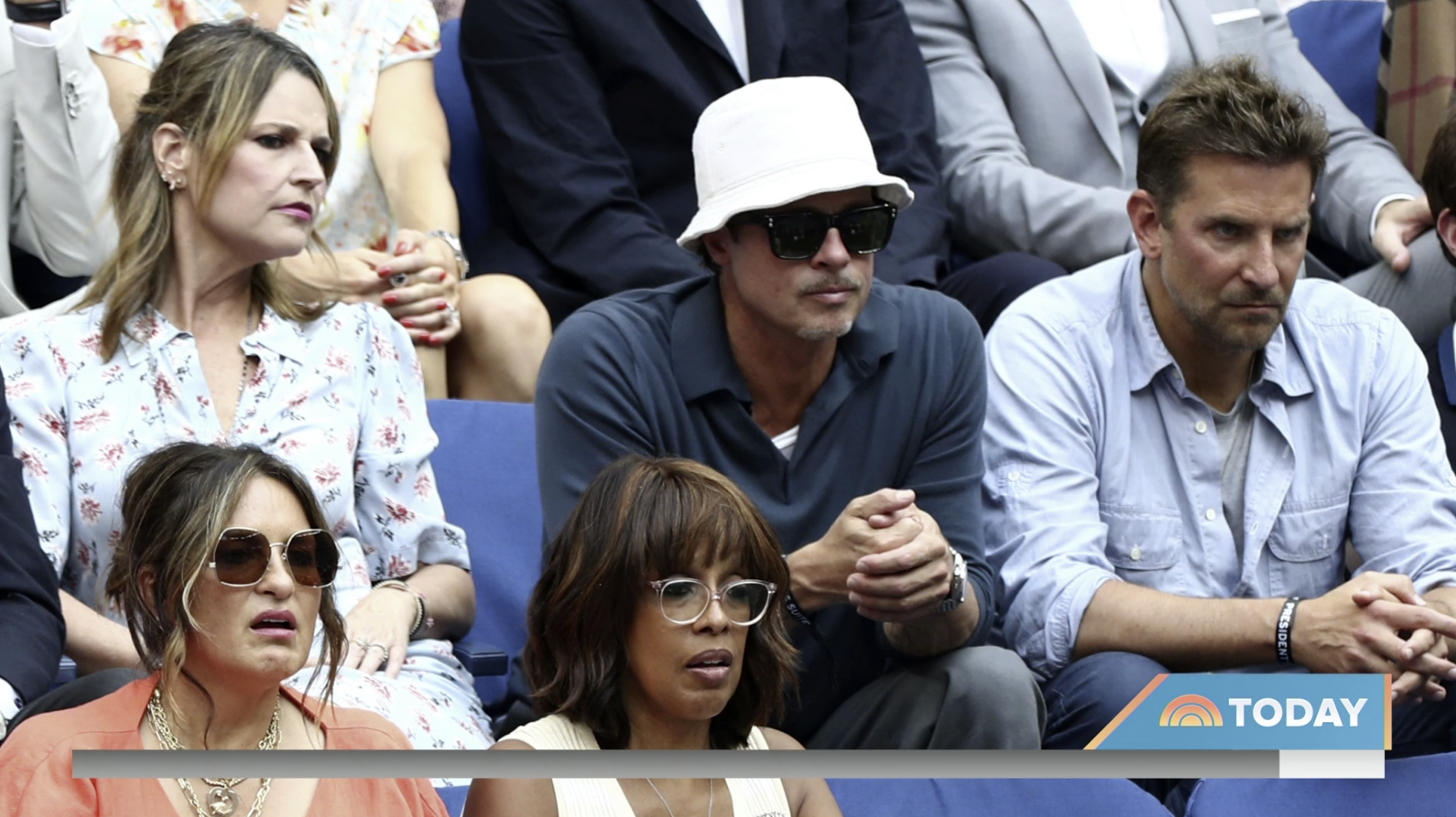 I don't blame her. LMK how you'd handle a star-studded seating situation like this one in the comments below.