We don't know much about what's in store for Carrie, Charlotte, Miranda, or Mr. Big (not to mention the new faces whose additions to the revival cast were announced on a rolling basis over the past month) when the show eventually debuts, but Sarah Jessica Parker is determined to keep fans informed in the meantime.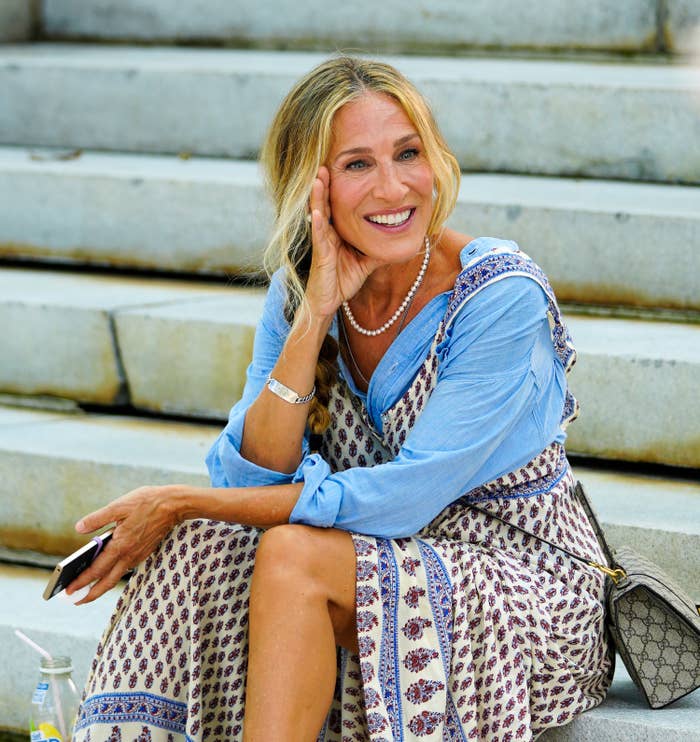 As her social media followers know, the actor has dedicated a substantial portion of her recent Instagram activity to SATC revival updates, mostly by way of behind-the-scenes photos from the And Just Like That... set.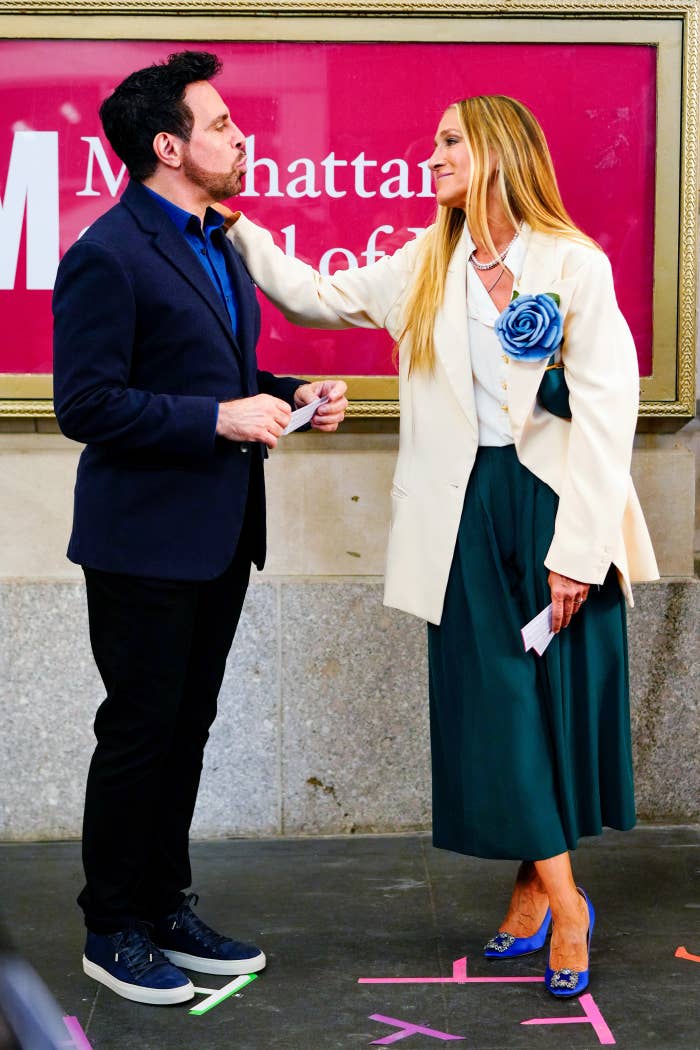 Here, we have a snapshot of Sarah and Chris Noth staring affectionately into each others' eyes.
"These 2. I bet they stay out late tonight," Sarah captioned the pic. Carrie and Big are supposedly divorced when the reboot kicks off, so we'll just have to see what this really means for the fictional pair.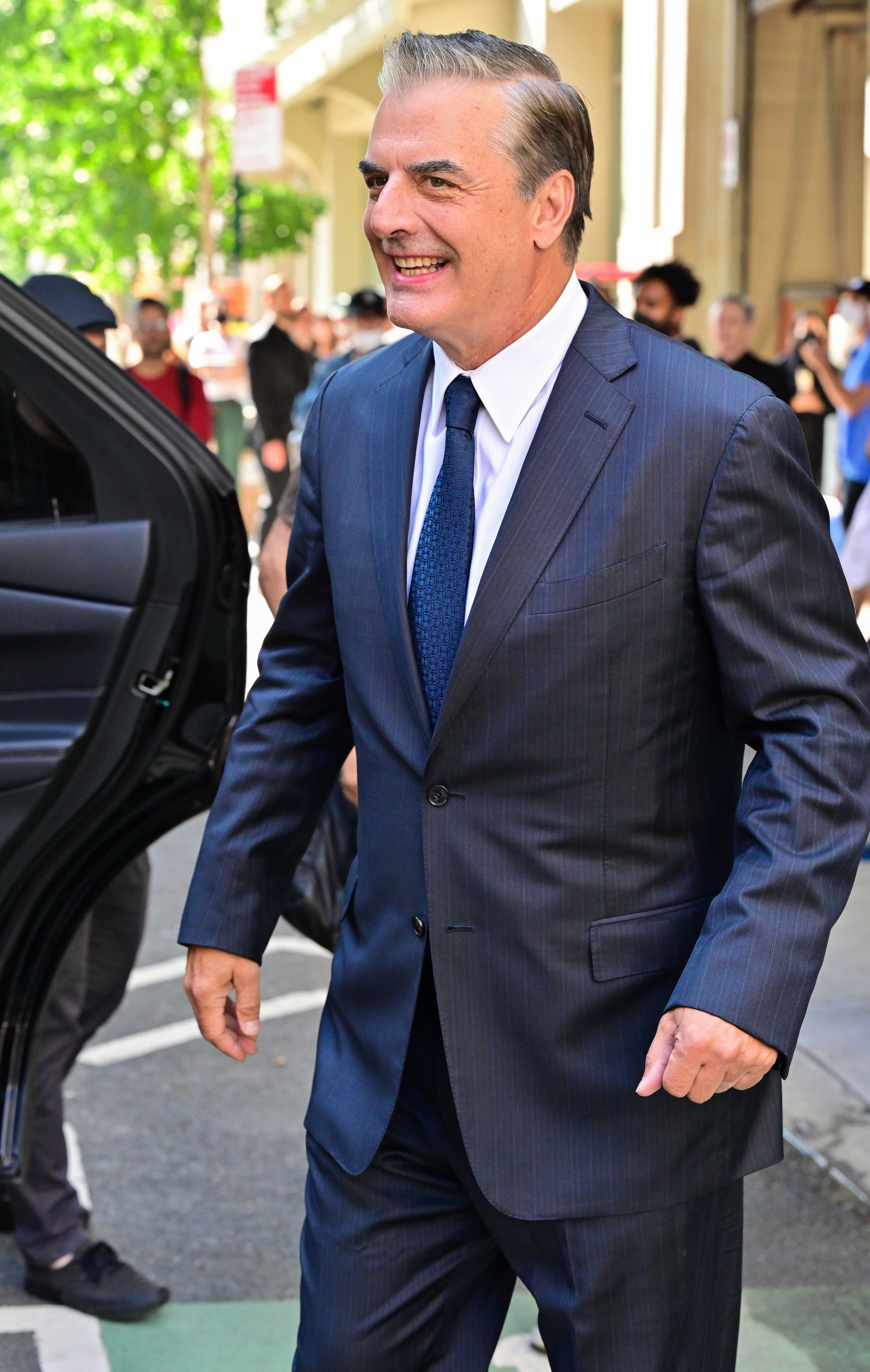 Sarah has shared multiple on-set photos with fans on Instagram, including some to introduce new cast members, like Nicole Ari Parker and Christopher Jackson.
Sarah's latest And Just Like That... BTS update came in the form of an Instagram carousel, which pictured her, Cynthia Nixon, Kristin Davis, and Nicole mid–group hug. It was really sweet, and the ladies — Sarah, especially — looked like they were having a great time.
"Oh so fine," Sarah captioned the photos. "I'd sing along to '70s love songs with this trio deep into any night...I'll see you ladies tomorrow!"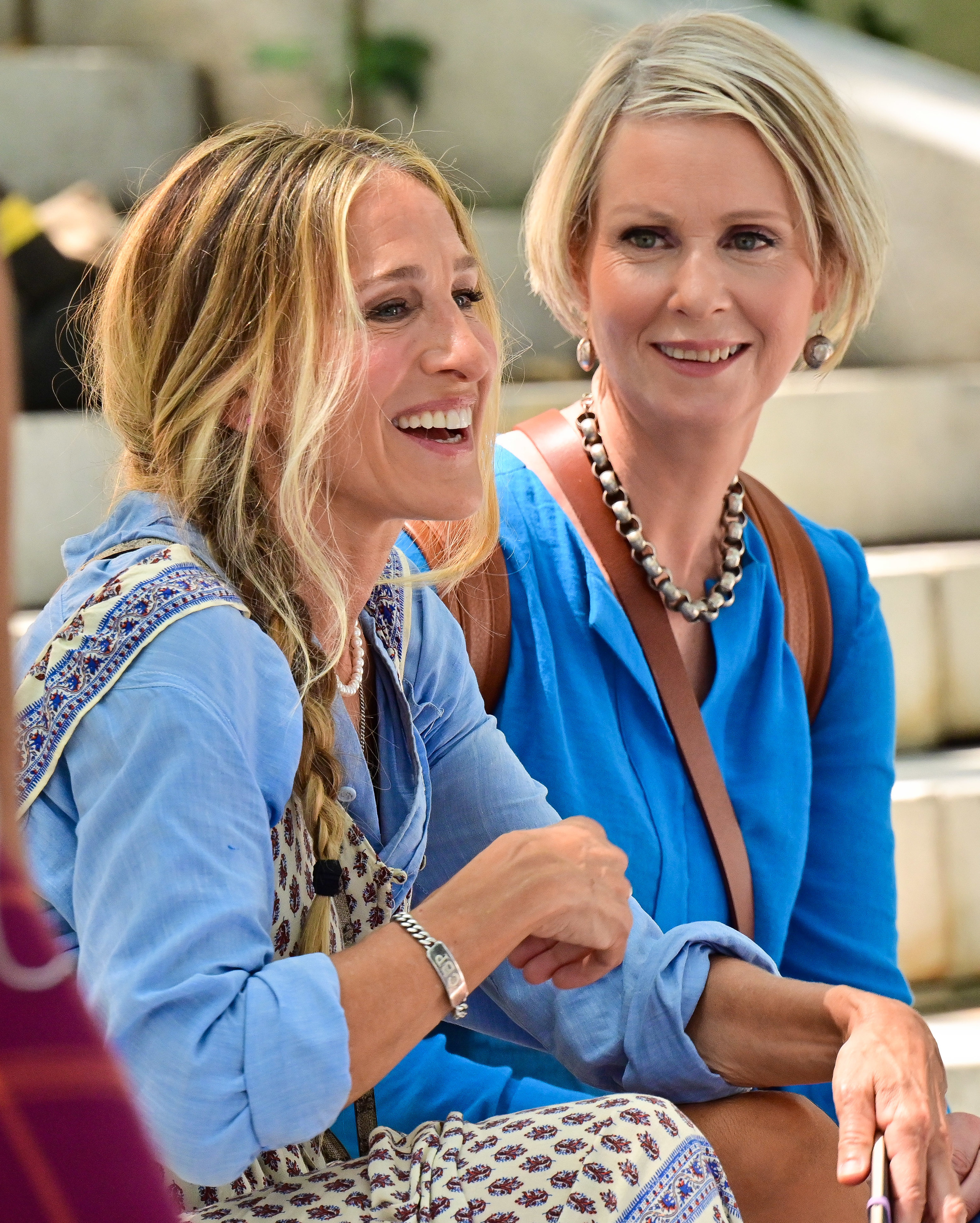 It seems likely that we'll be seeing more set photos on Sarah's Instagram feed as And Just Like That... continues filming. Cheers until then!