We talk a lot about Pete Davidson and Kim Kardashian's pizza dates and tropical getaways — plus those tattoos he's acquired in her honor since they started dating last fall.
Many of us know the Saturday Night Live star has spent time with Kim's family in recent months, too.
After posing with Kris Jenner in matching PJs and catching a movie with Kim, Scott Disick, and a friend in Staten Island this past winter, Pete confirmed that he and Kourtney Kardashian's ex have now taken their friendship to the next level.
By that I mean, Pete and Scott enjoyed a "boys night" together over the weekend — sans Kim, who was out of town for a SKIMS event in Miami, so you know it's real.
Pete chronicled the quiet evening on Scott's Instagram story, where the comedian posted a clip that showed him not quite fitting in with the rest of the group.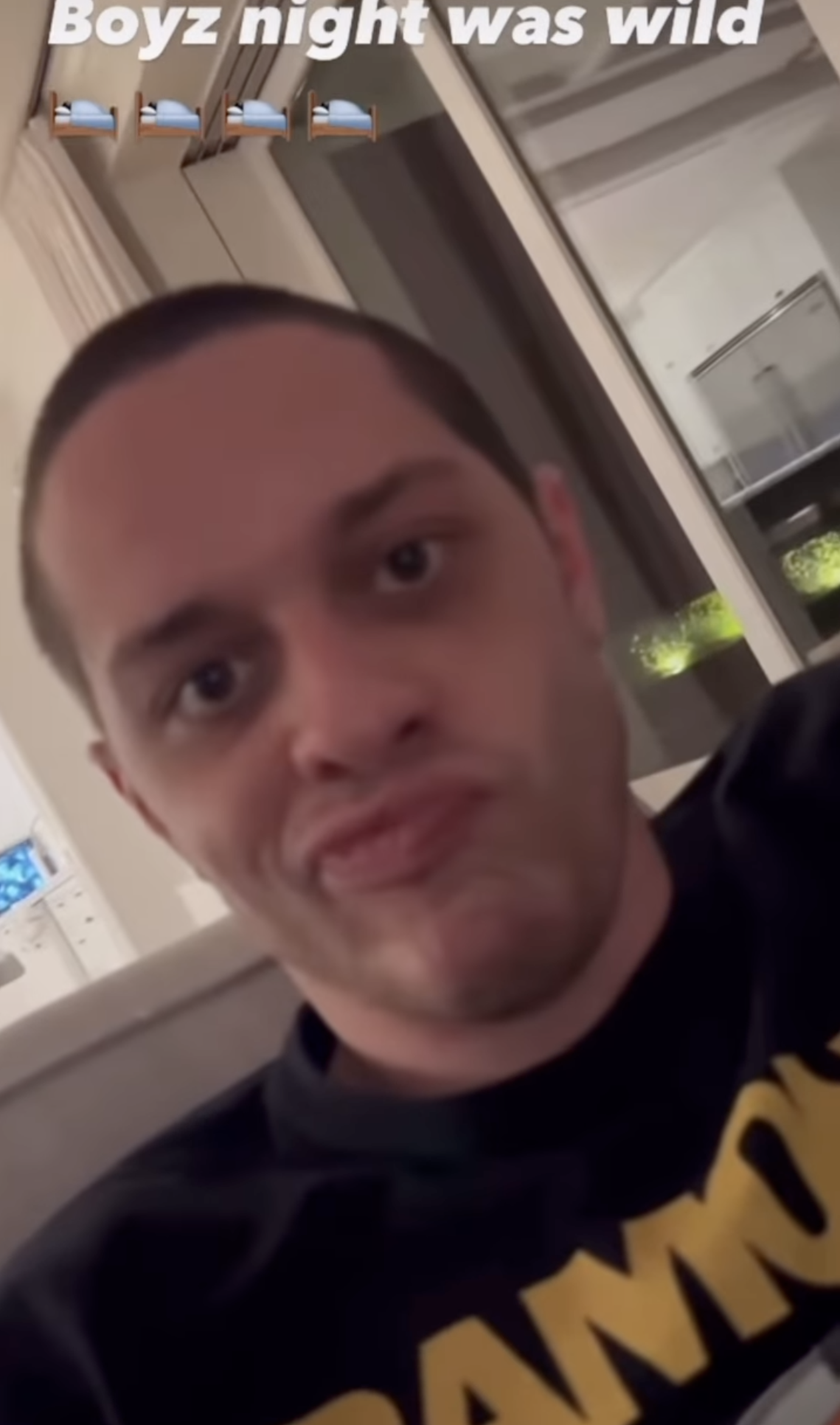 "Boyz night was wild," he captioned the video, which panned away from The King of Comedy playing on TV to Scott and two others full passed out on the couch and arm chair beside him.
Anyway, let this be a reminder to resist dozing off at all costs in the presence of Pete Davidson.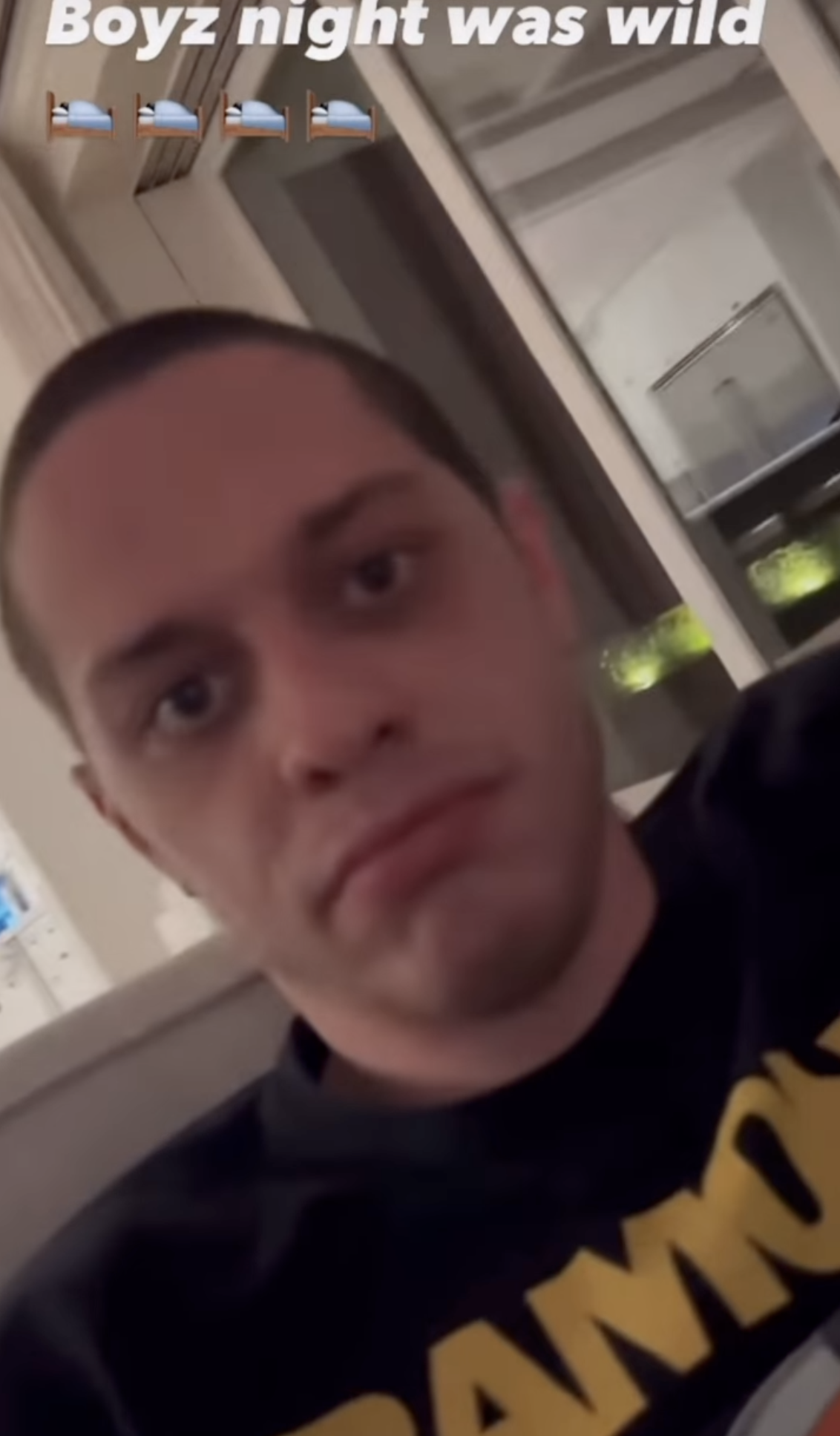 Perhaps you'll thank me later.