Pete Davidson took over Calvin Klein's Instagram account, and in addition to posting selfies while wearing branded attire, the comedian hosted an eight-minute video livestream with his friend, rapper Machine Gun Kelly.
Basically, imagine a NSFW intimates campaign if it were happening on Saturday Night Live.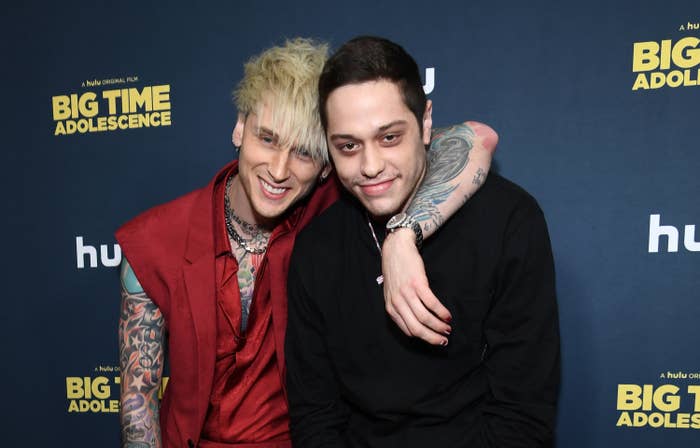 "I got Instagram," Pete captioned a photo that appeared on Calvin Klein's social media page yesterday evening. The company's profile avatar is still a close-up of Pete sporting a CK baseball cap.
After Machine Gun Kelly commented on the post asking if Pete intended to share pictures of them "in [their] undies," Calvin's account — but ostensibly Pete — replied with "let the games begin" and the purple devil emoji, so we figured something interesting was about to go down.

And we weren't wrong, per se. Pete and MGK's Instagram Live mostly consisted of the two men fumbling around on a couch while discussing optimal approaches to staging a cool and sexy photo shoot in Calvin Klein's image.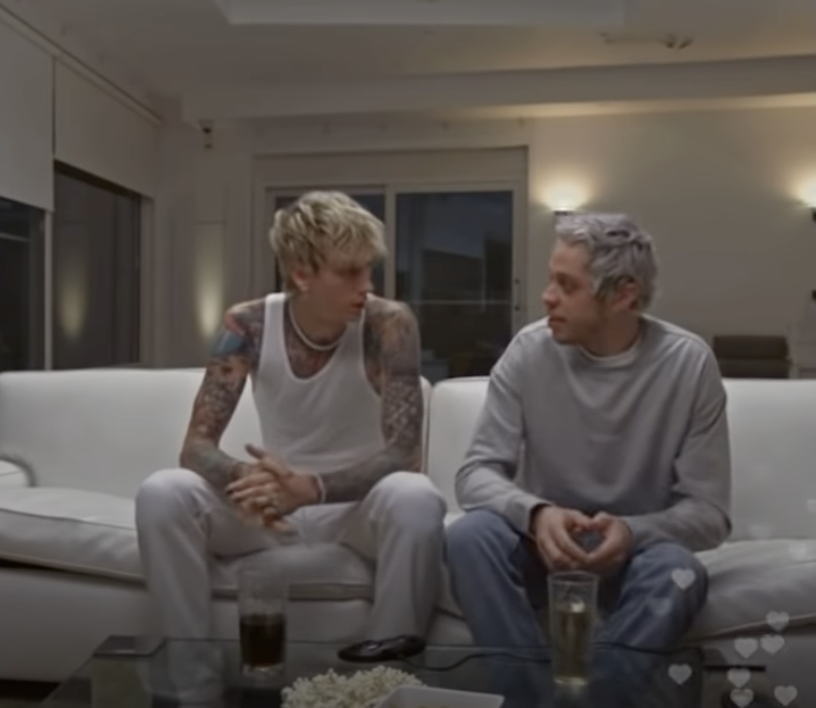 They tried a few different positions.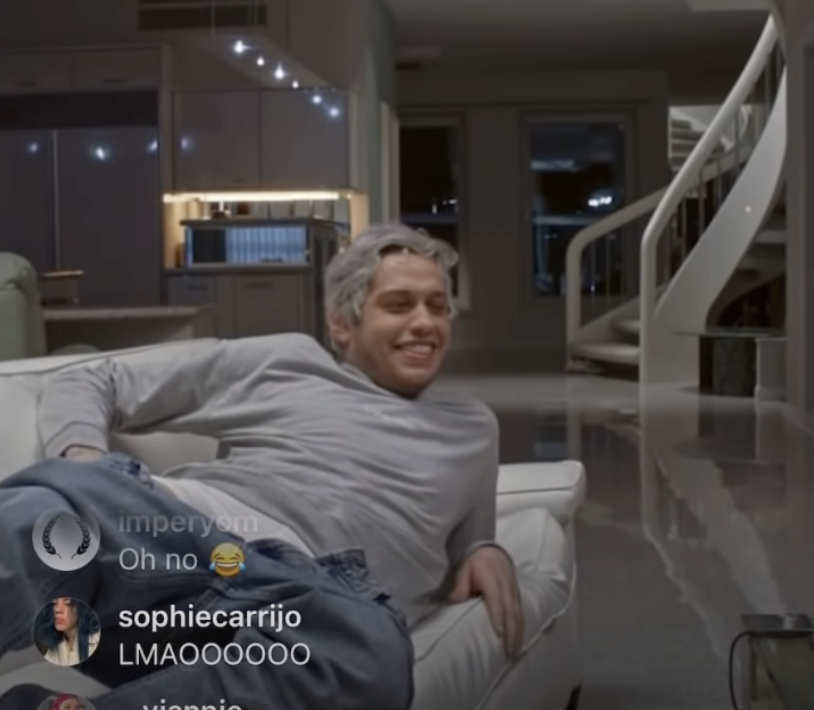 "I don't know, this is what I was kind of picturing," Pete told MGK as they sat beside each other in boxer briefs, to which his pal responded, "Me too."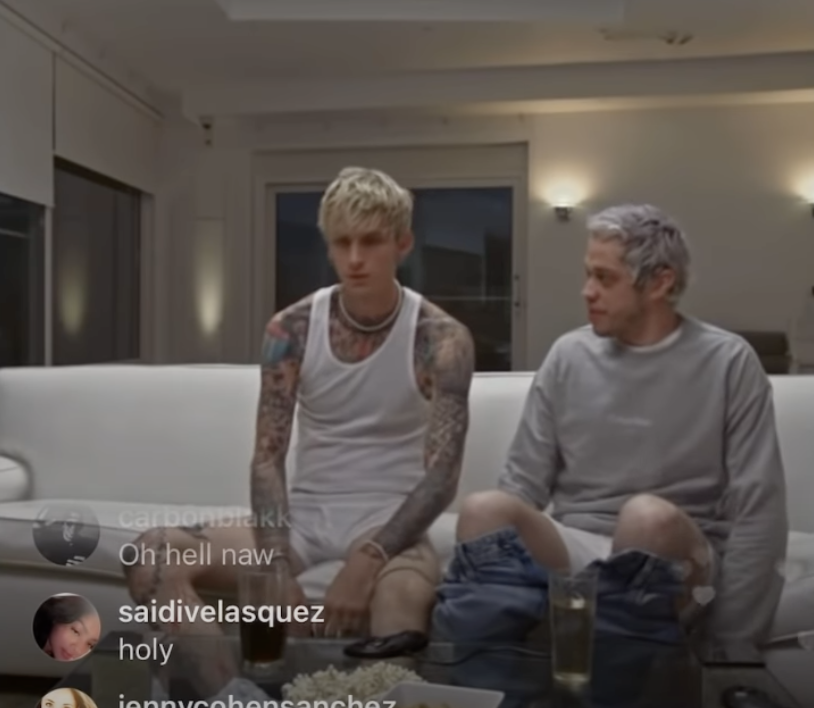 Anyway, the remaining livestream saw Pete and MGK briefly posing back-to-back before closing with the popcorn waterfall situation you can check out below. The full video is available to watch on Twitter or YouTube, if anyone's interested.
It seems pretty clear that there's some sort of collaboration in the works between Pete and Calvin Klein — to be completely honest, I'm not sure where MGK fits into whatever's going on here — but we aren't privy to the details just yet.
"Did we nail it or did we nail it," Pete captioned a second selfie on Instagram last night. You'll have to make that judgment call yourself though, because frankly, idk.