Pete Davidson and Machine Gun Kelly were the focus of Calvin Klein's Instagram page again yesterday, after the Saturday Night Live star initially took over the brand's account with his friend one night earlier.
Unlike the pair's first livestream this week, both Pete and MGK were fully clothed during their second and most recent joint appearance on CK's social media profile.
This time, they got manicures while chatting about their friendship and MGK's bond with Pete's grandfather.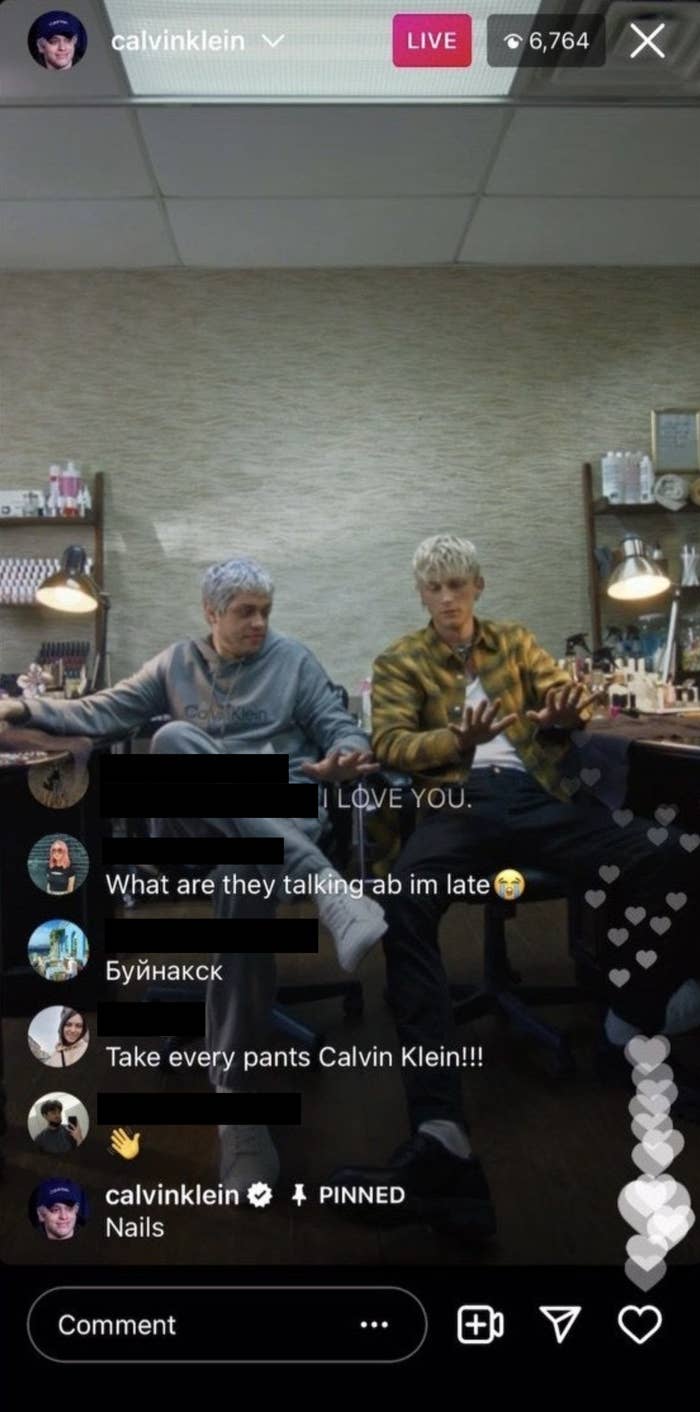 They also discussed plans for a future Calvin Klein promo. "I still think we should be in a bubble bath," Pete suggested. "We should wash each other in our Calvins, in our undies...and feed each other apples and stuff."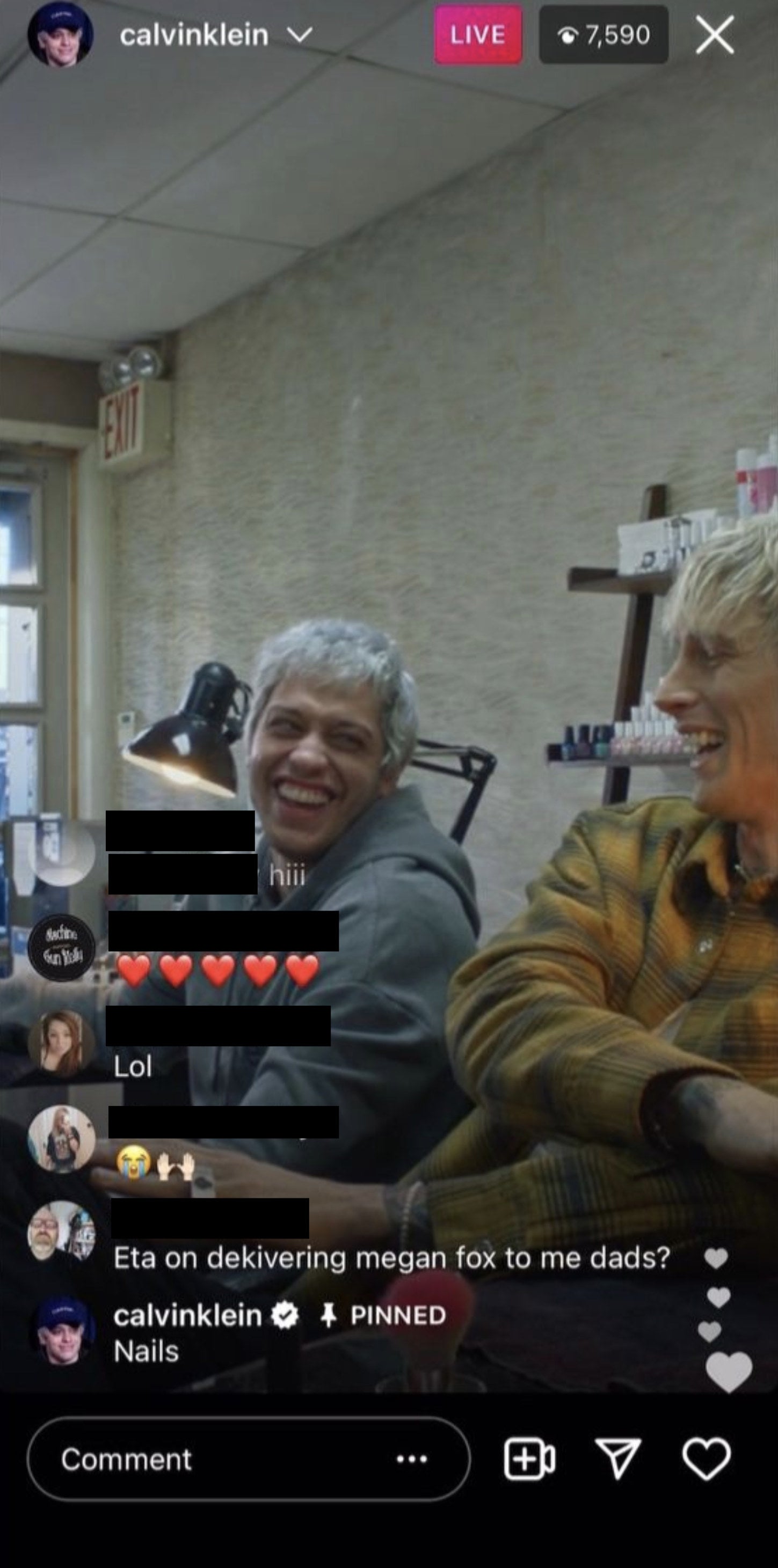 "I agree," replied MGK, with a loofah already in hand.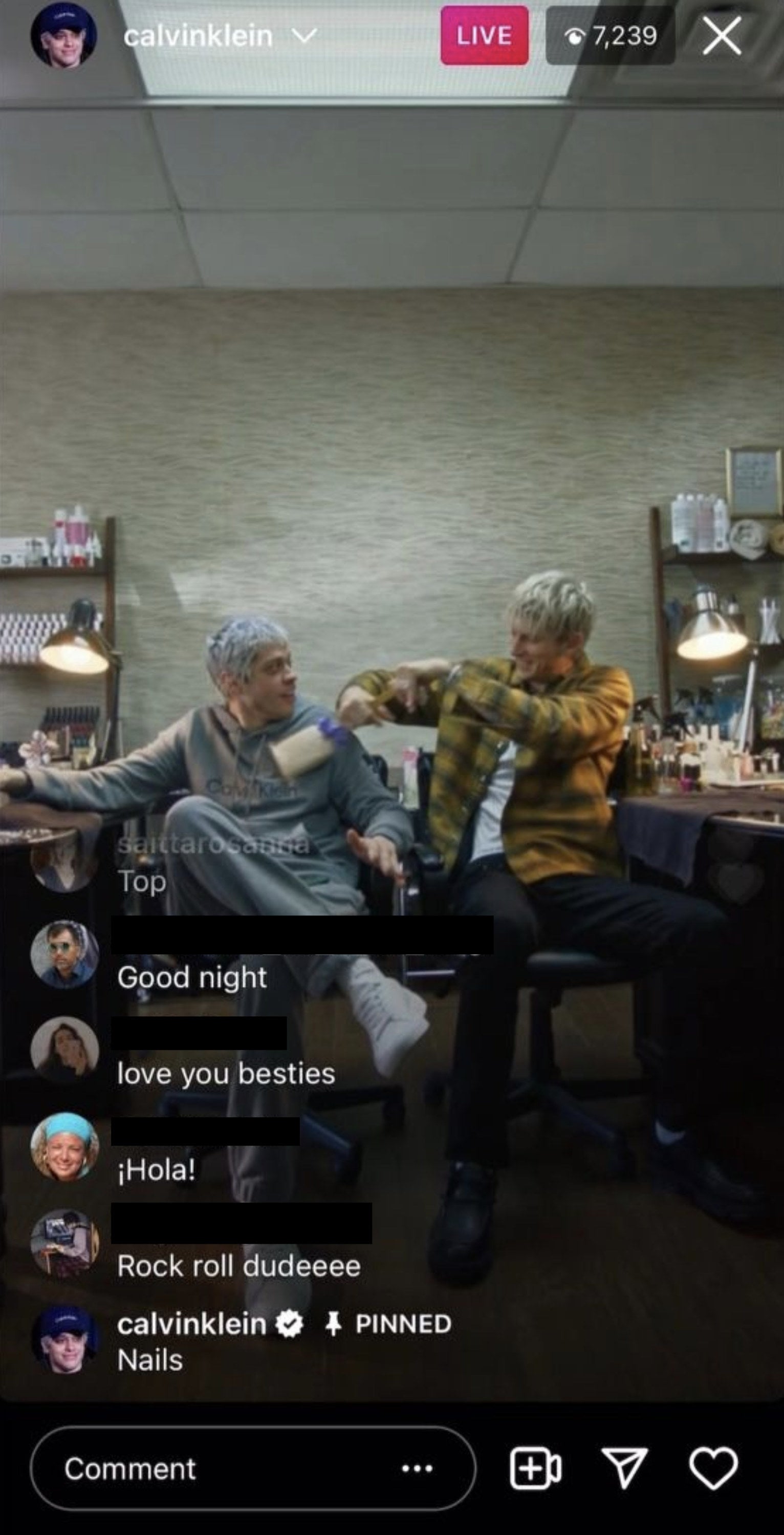 All signs point to an imminent partnership between the comedian — whose headshot is still featured as Calvin Klein's Instagram avatar — and the designer clothing company. But we don't know anything about it yet, nor can we make any reasonable assumptions based on the confounding range of digital campaign content presented to us so far.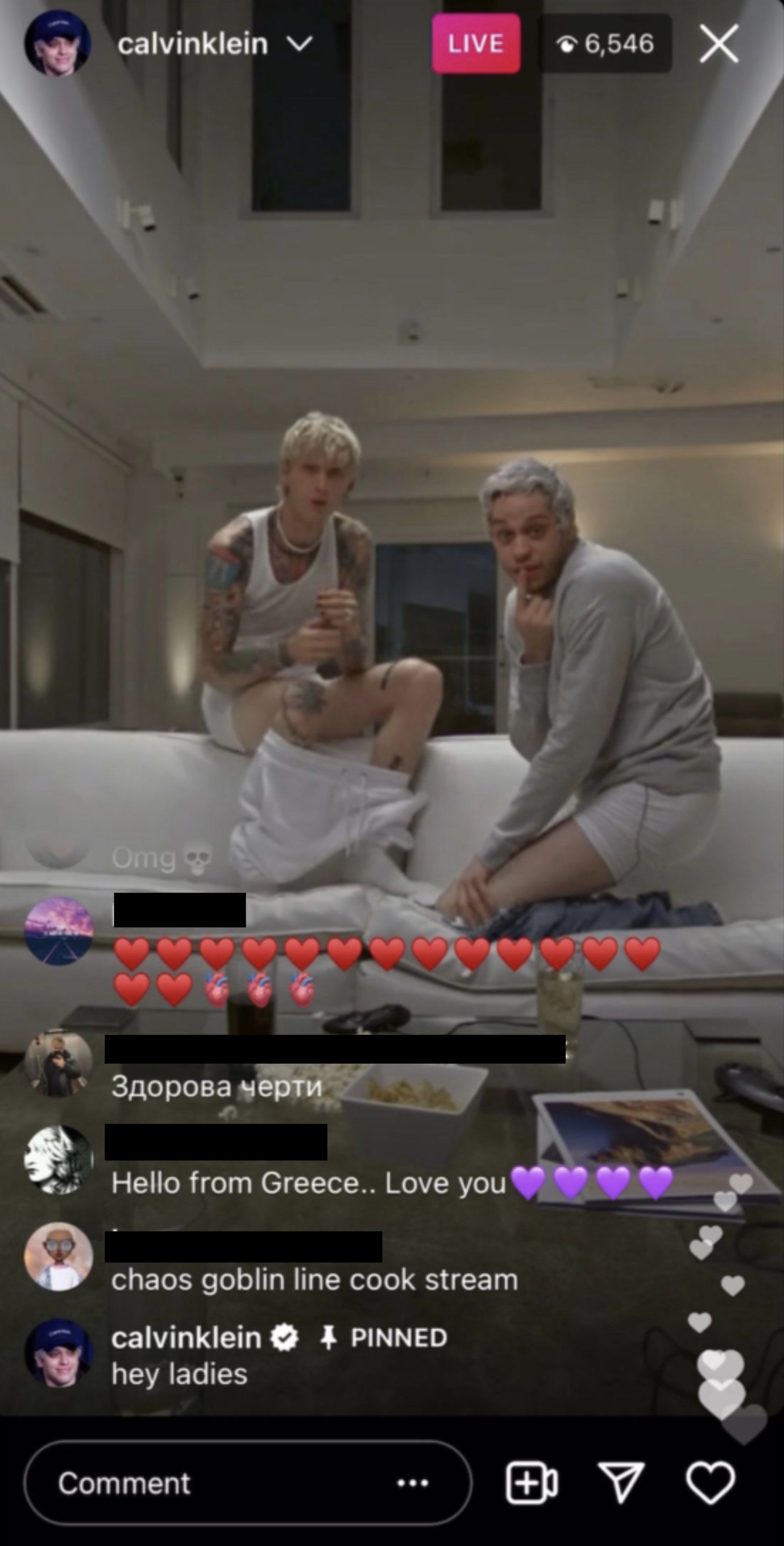 Both the previous screenshot and one below are moments from Pete and MGK's debut on Calvin Klein's Instagram Live Monday evening, so as far as anticipating what's to come next, your guess is as good as ours.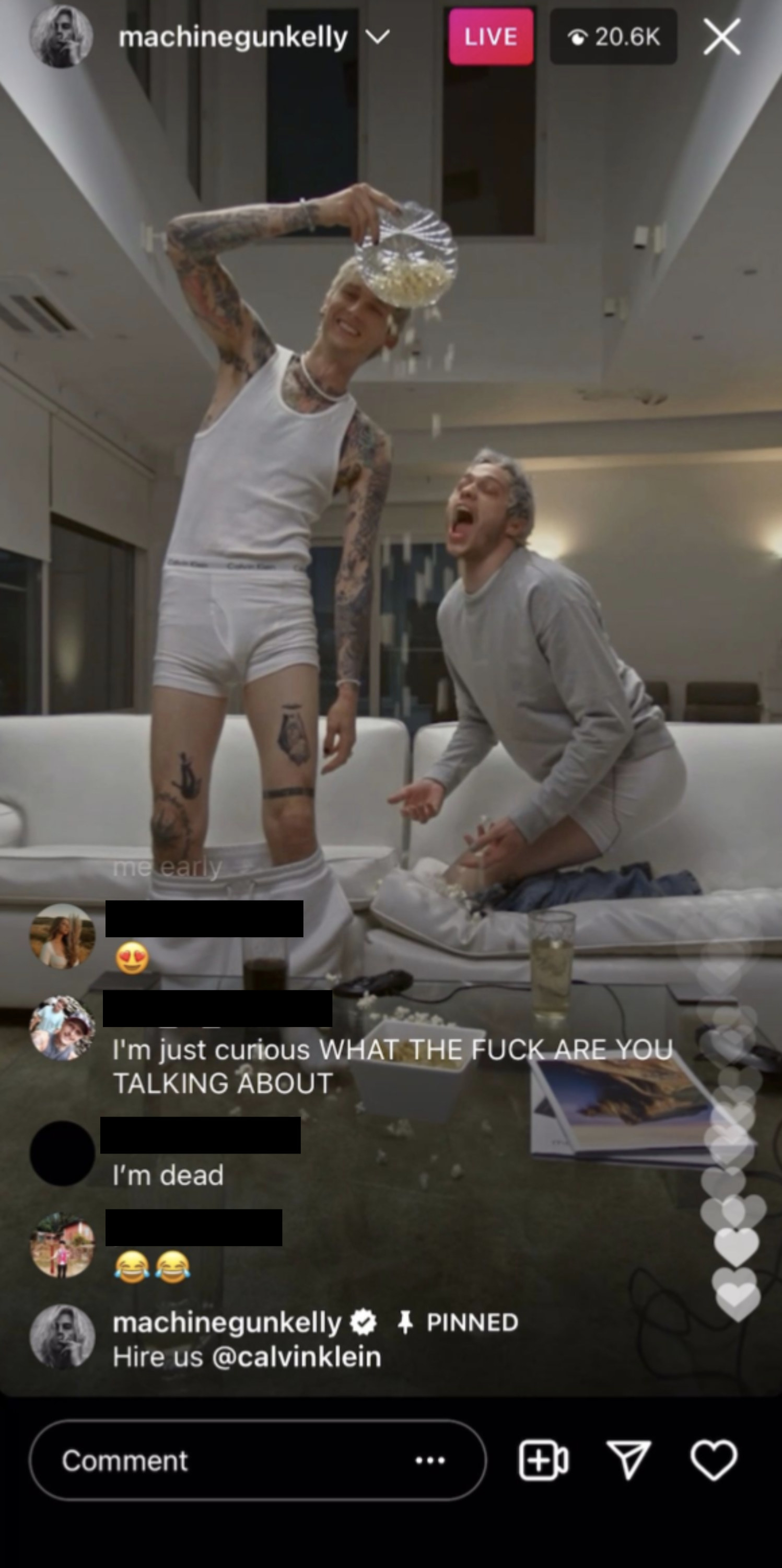 Still not sure what's happening here? Yeah. Me neither.