As Olivia Munn enters her fourth month of motherhood, the actor shared an update about her postpartum experience on social media. It came at 2:00 in the morning.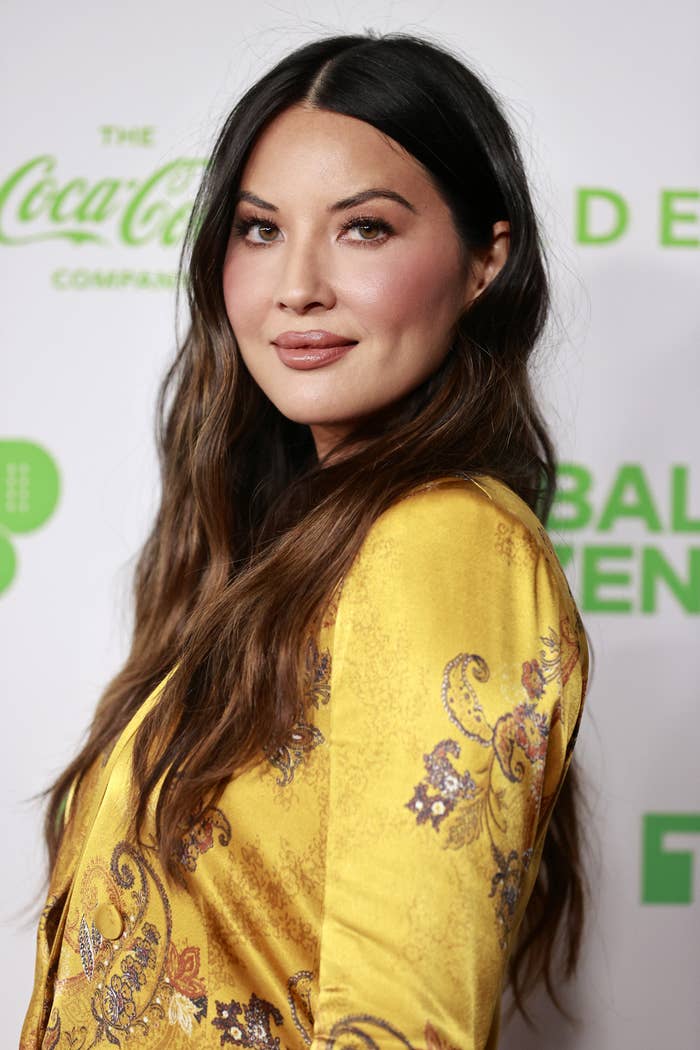 "Postpartum life right now: everyone's asleep except me," she captioned the first of several posts that surfaced on her Instagram story very, very early today. Referencing her outfit in the photo — a mirror selfie — Olivia noted that she's "been wearing the same sweatshirt" for at least three days and is also "pretty sure" there's "spit up" on her clothes.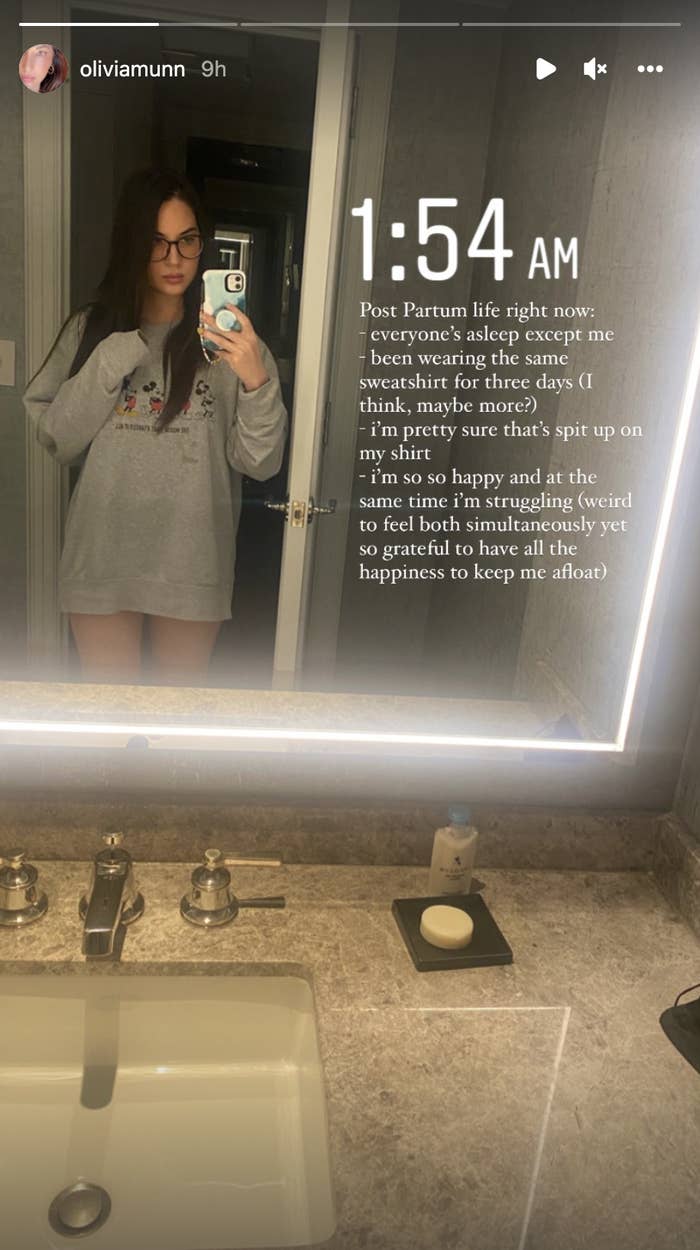 "I'm so, so happy and at the same time I'm struggling," Olivia continued, adding that while it's "weird to feel both simultaneously," she's "so grateful to have all the happiness to keep [her] afloat."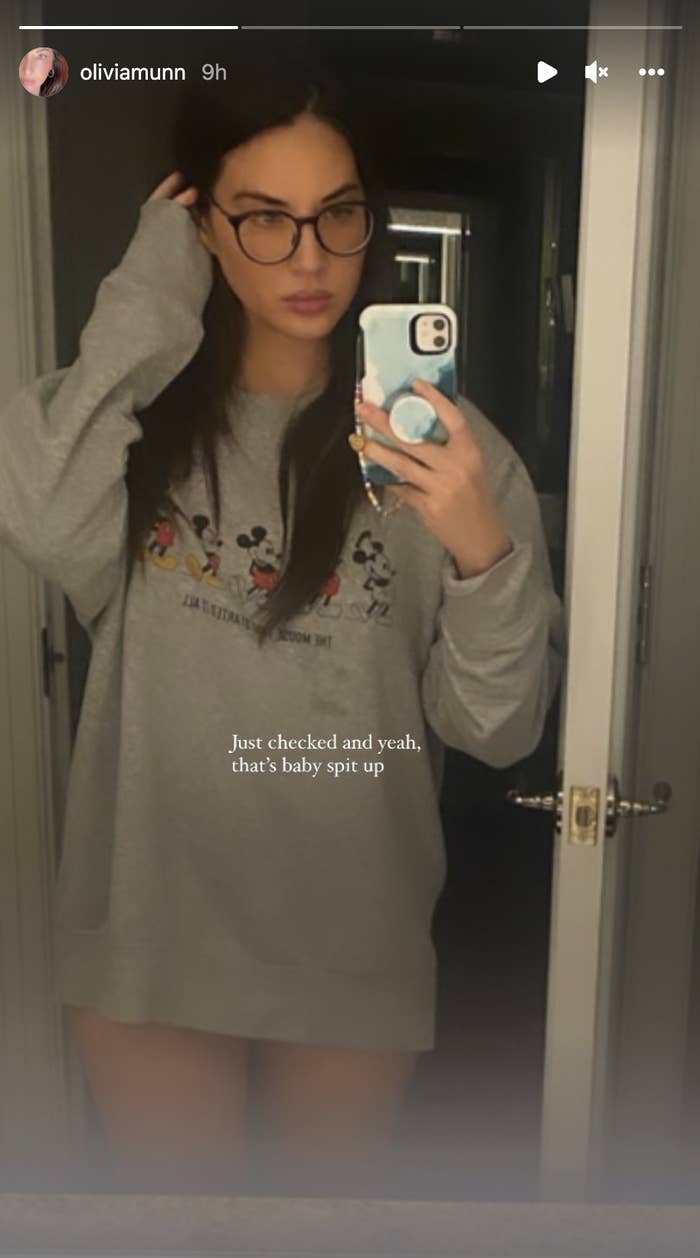 Olivia has been honest about the physical and emotional difficulties she faced during her pregnancy, after giving birth, and before. This also isn't the first time she's acknowledged that it's totally possible to feel happy and excited anyway.
The X-Men: Apocalypse star welcomed her first child with John Mulaney in November. Both halves of the couple often share sweet photos with their son, Malcolm Hiệp, on social media.
Anyway, normalizing postpartum realities is so important, and Olivia does that for lots of parents who are dealing with similar challenges. I do hope she gets some sleep, though!