North West celebrated her 8th birthday on Tuesday, and if that fact alone isn't enough to make you feel very, very old, catching a glimpse of her party decor preferences might be.
Kim Kardashian's oldest child settled on poop emoji–themed festivities this year, complete with head-to-toe onesies for herself and guests that emulated the silly texting icon.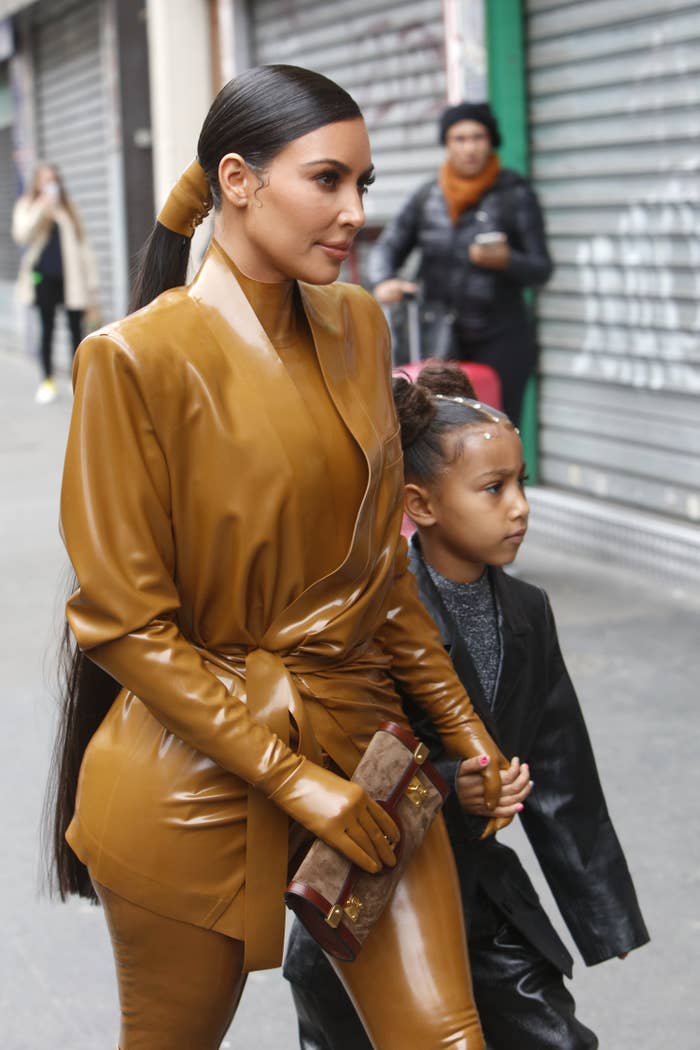 Kim chronicled moments from the gathering on social media, sharing photos of personalized duffel bag party favors embroidered with North and her friends' names, each bookended by a pair of poop emoji patches.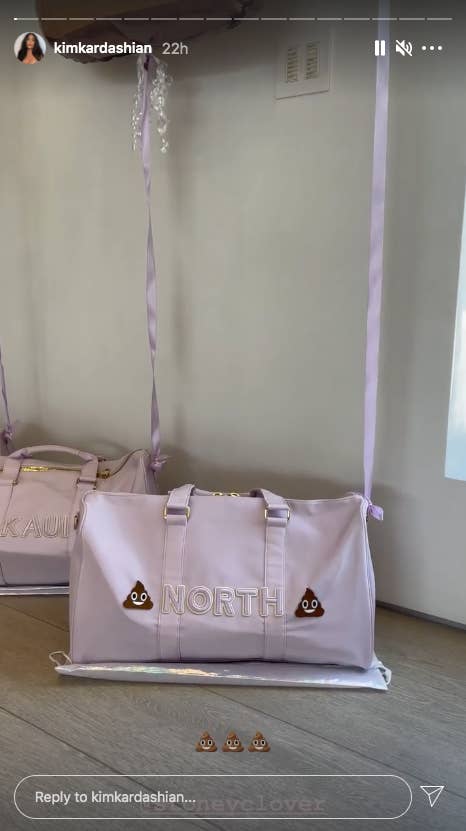 One snapshot showed North dressed in her emoji onesie and smiling widely, while another captured the whole group of partygoers sitting side by side in matching outfits of their own.
Even those of us who don't really know what to make of this poop emoji party situation have to admit that North is one clever kid with an eye for original ideas. I wouldn't be shocked if poop emoji decor is all the rage from now on.