We all know Melanie Lynskey, skilled dramatic actor, master of casual comedic timing, longtime staple of the cult-classic indie film circuit. You probably recognize her from at least one of your favorite movies or TV shows.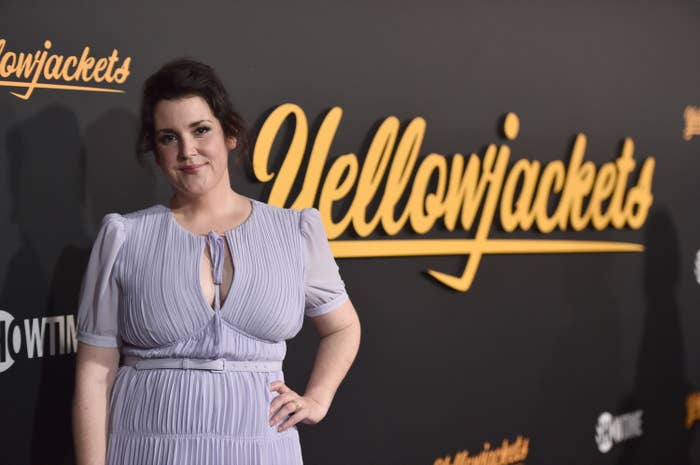 Even if you didn't watch Heavenly Creatures, But I'm a Cheerleader, Coyote Ugly, Mrs. America, or Don't Look Up — the list, spanning more than 25 years, goes on and on — you're likely familiar with Melanie's latest role in Showtime's series Yellowjackets, where she stars alongside Tawny Cypress, Juliette Lewis, and Christina Ricci.
Melanie recently shut down body-shamers who targeted her online after seeing Yellowjackets' first season, and she previously opened up about how fellow cast members rallied around her when someone on the Yellowjackets crew suggested she should lose weight for the series.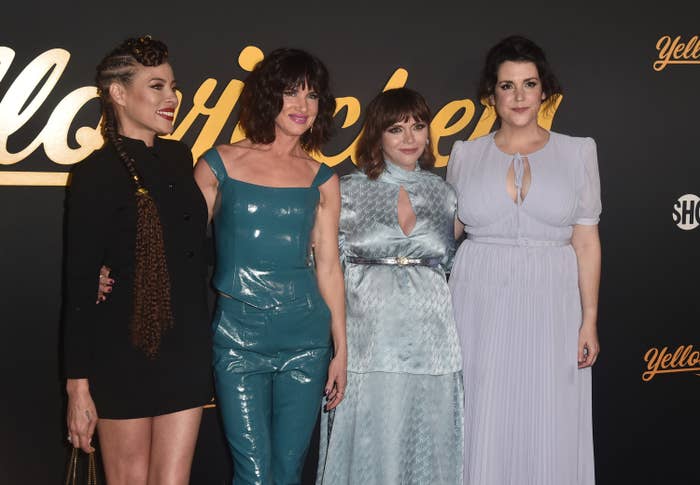 Her husband, Parenthood's Jason Ritter, later joined Melanie's colleagues in calling out trolls for sharing "unsolicited comments" about her appearance.
"If anybody has any further unsolicited comments about *anybody* else's body, they can feel free to write them in permanent ink onto their own foreheads and swan dive directly into the sun," he wrote, retweeting an earlier message from his wife that honestly deserved a standing ovation.
"The story of my life since Yellowjackets premiered," she said, referencing another tweet that's since been deleted. "Most egregious are the 'I care about her health!!' people...bitch you don't see me on my Peloton! You don't see me running through the park with my child. Skinny does not always equal healthy."
So, quick review. Outside of certain compliments (i.e. "Wow! This look is amazing!"), sharing thoughts about someone's body — or physical appearance in general — is pretty much never OK. Basic stuff, y'all.