Madonna Called On The Legal System To Give Britney Spears "Her Life Back" In A Message Pushing For An End To Her Conservatorship
"Death to the greedy patriarchy that has been doing this to women for centuries."
Madonna became the latest celebrity to advocate for Britney Spears' release from her conservatorship last night.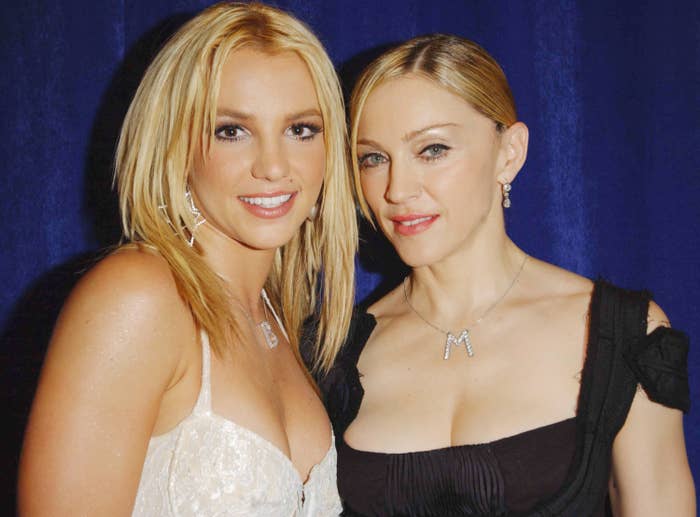 In a supportive message shared to her Instagram Story, Madonna urged justice system representatives involved in Britney's conservatorship case to "give this woman her life back" and acknowledged "the greedy patriarchy that has been doing this to women for centuries."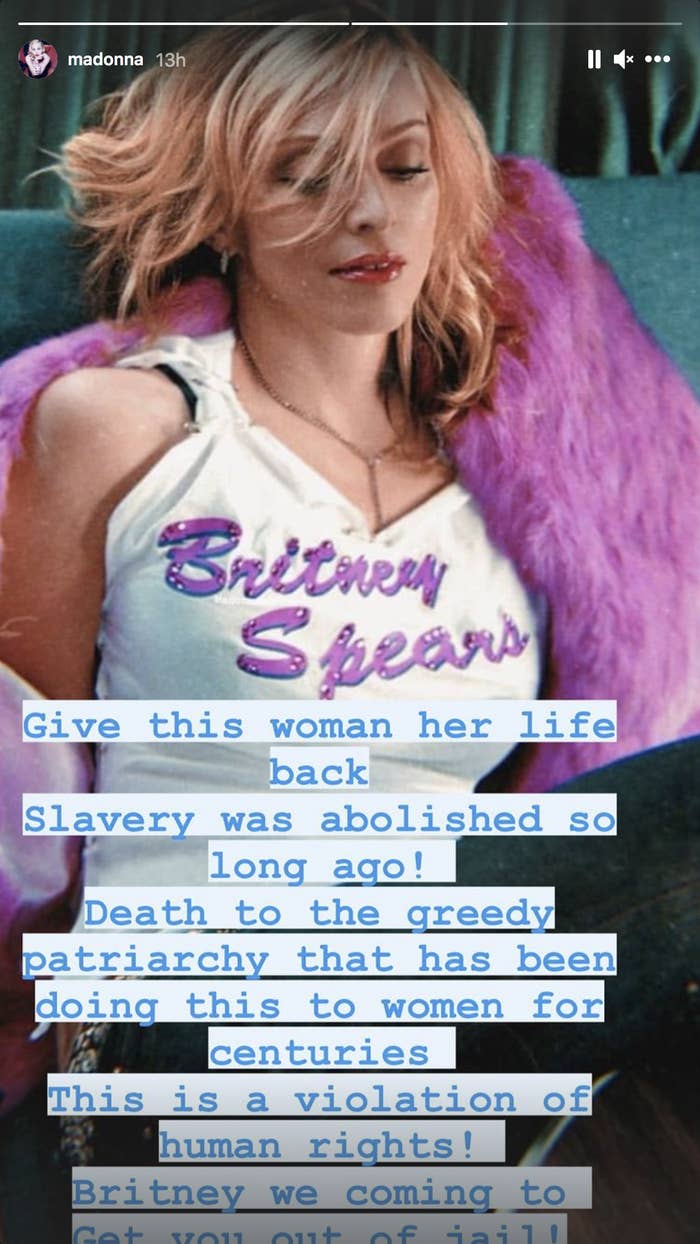 "This is a violation of human rights! Britney we coming to get you out of jail!" Madonna's message finished.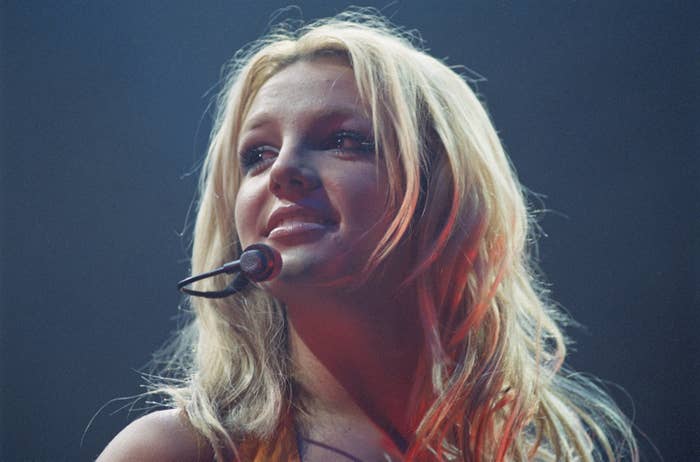 She posted the caption with an early 2000s photo of herself wearing a Britney Spears T-shirt. Honestly, it was perfect, and strikes me as a vintage reference to the #FreeBritney merchandise we see at rallies and across the Internet.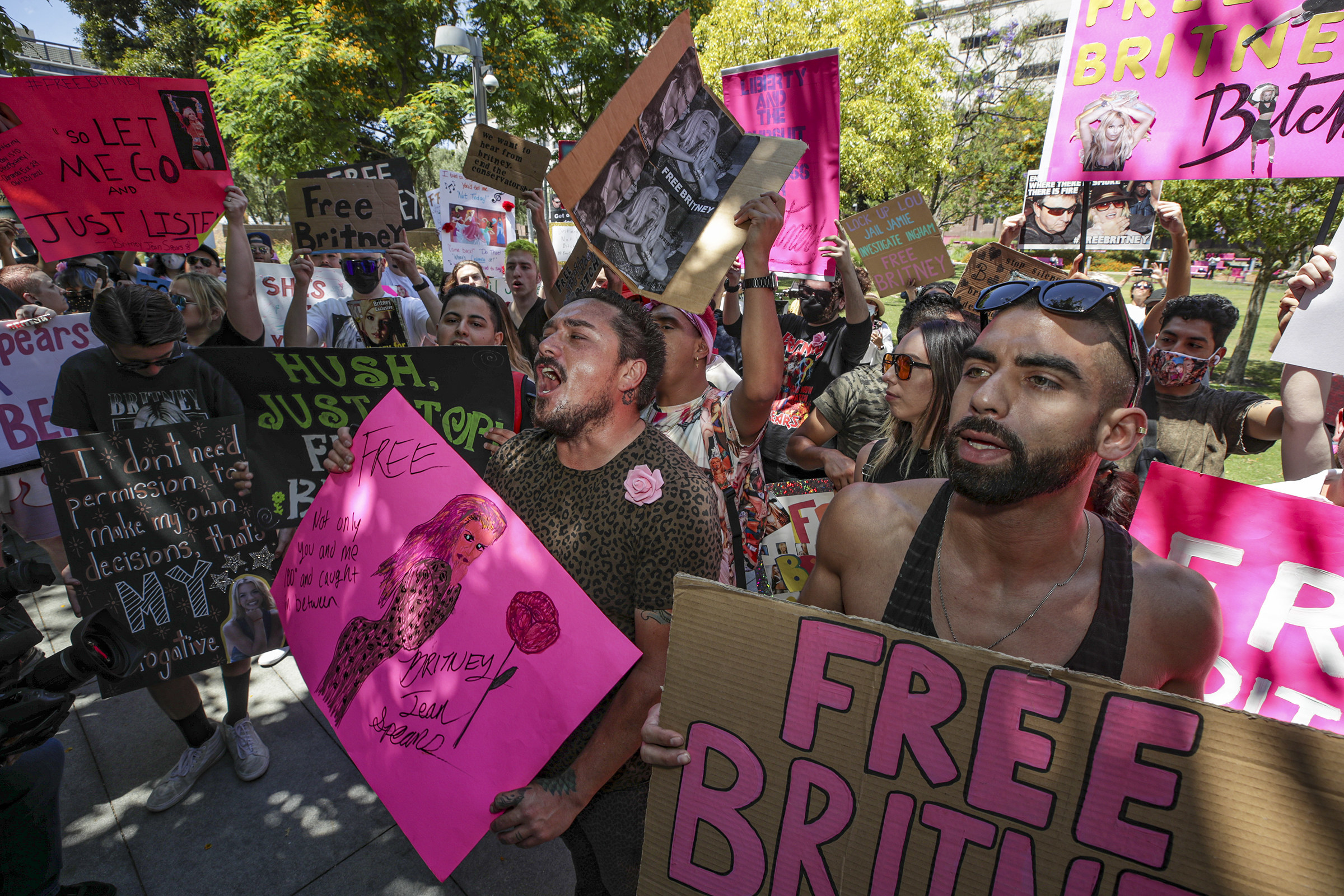 Of course, this isn't the first time Madonna has supported Britney. She's regularly expressed admiration for her in press interviews. And who could forget that the pair even performed together over the years?
They collaborated on the 2003 song, "Me Against The Music," and gave a very memorable performance with Christina Aguilera and Missy Elliott at the MTV Video Music Awards the same year.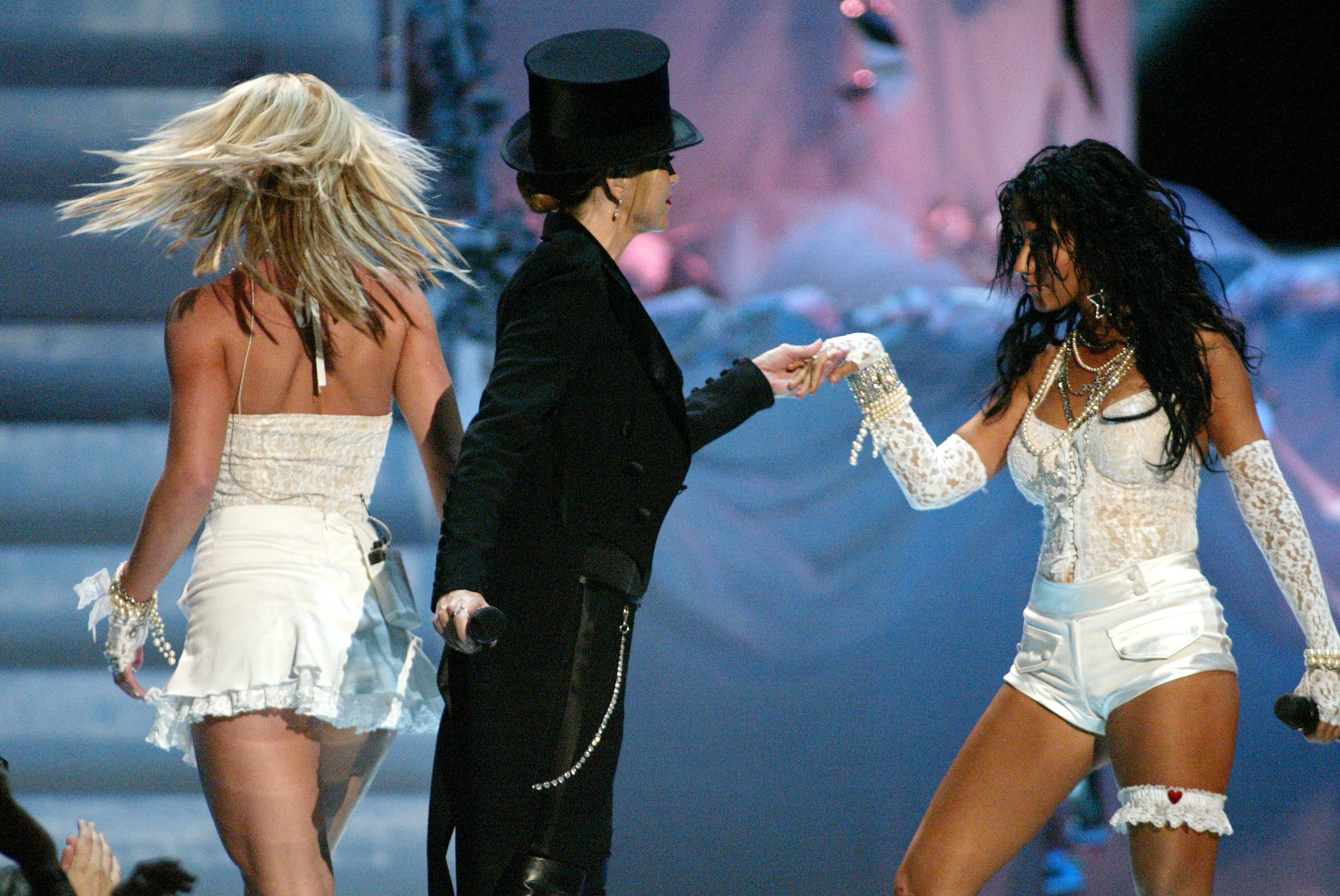 Madonna's message follows similar ones from other celebrities, including Halsey, Mariah Carey, and Christina Aguilera.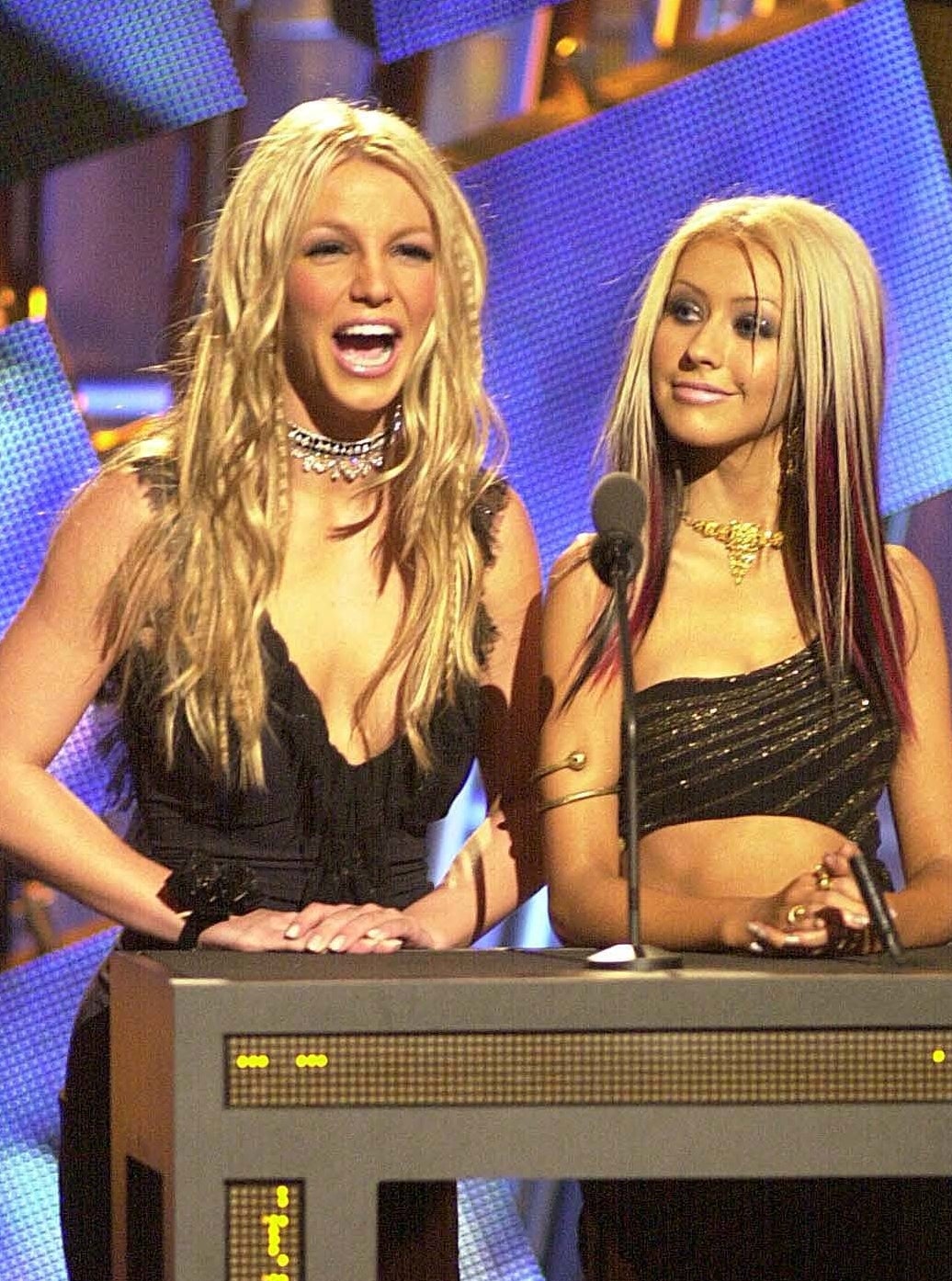 After Britney gave a heartfelt speech in virtual court last month asking a judge to terminate the conservatorship, how could you not say something?