I'm Genuinely Bummed That Madonna Didn't Invite Me To Her 63rd Birthday Party In Italy, Because These Pics Are Wild In The Best Way
There is also a montage video, y'all.
Madonna turned 63 on Monday!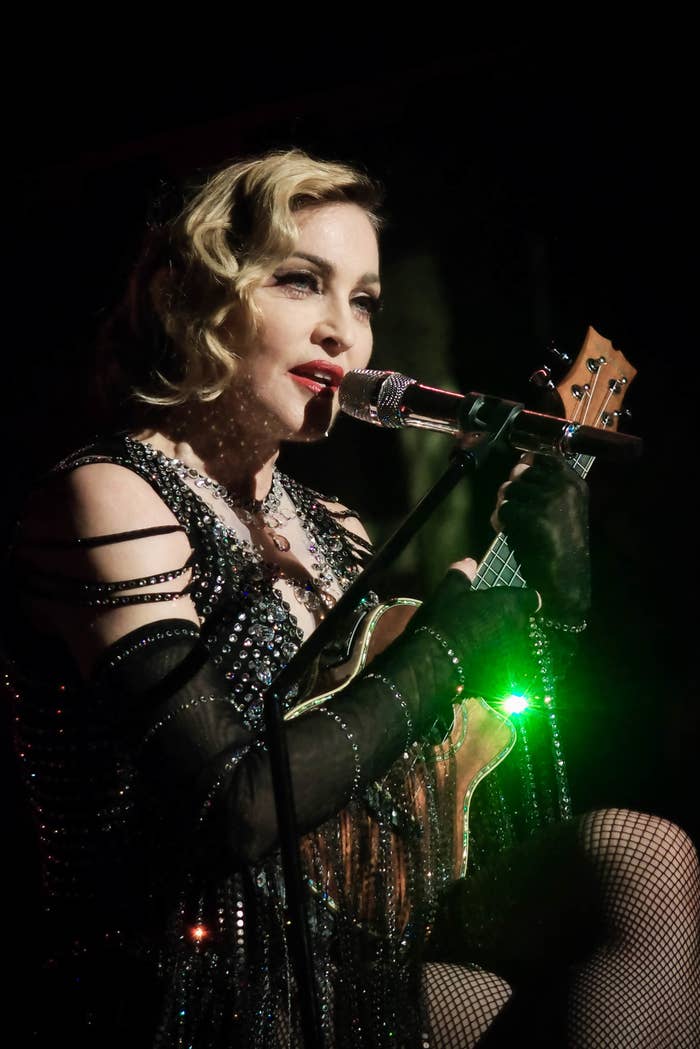 The singer and her loved ones took a holiday to Italy to celebrate the occasion, and she just shared photos from the excessively picturesque and, at times, characteristically outrageous festivities. We'd expect nothing less from the music icon.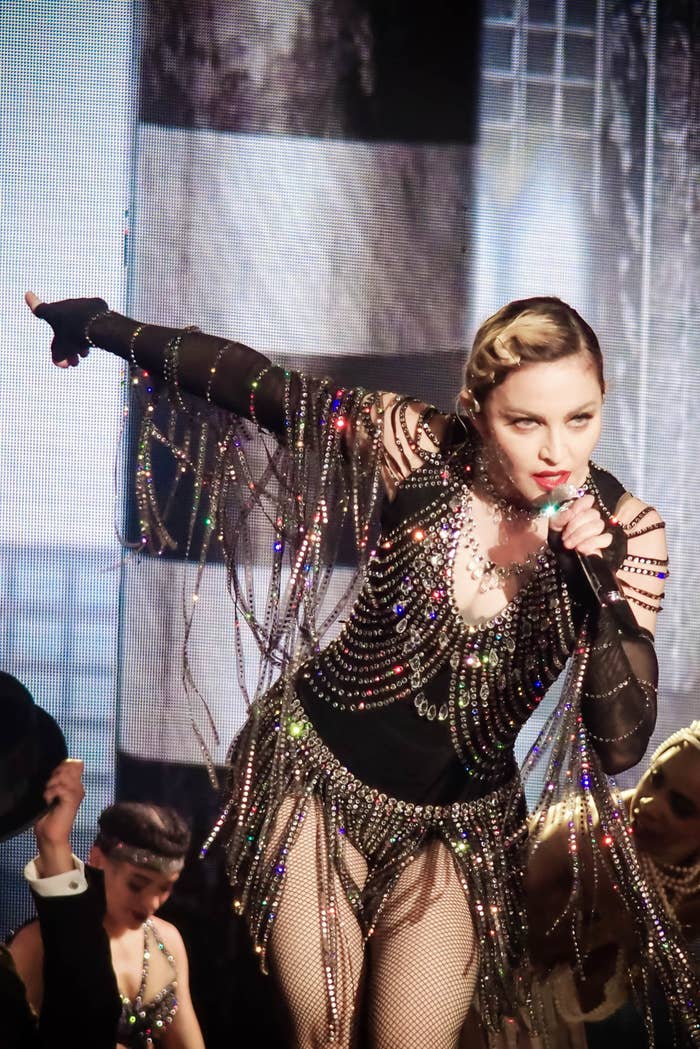 Madonna posted a full-fledged montage video documenting the birthday trip, in addition to multiple standalone snaps, on Instagram yesterday.
She also shared some photos taken inside her glamorous ride, like this one with her boyfriend, Ahlamalik Williams.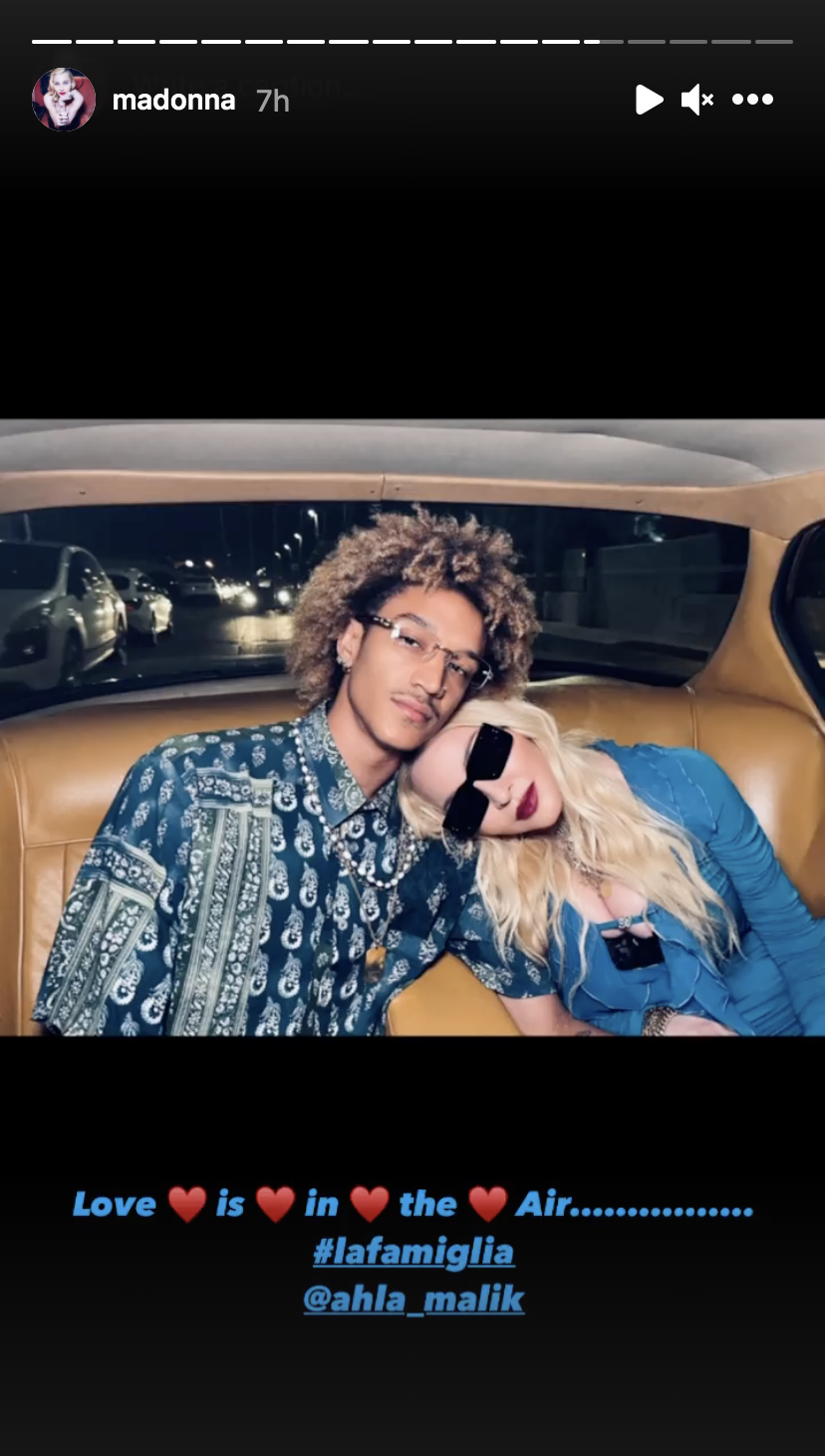 There were multiple pics from what appeared to be a very lively dinner gathering...
...where Madonna spent some time with her children, Lourdes and Rocco.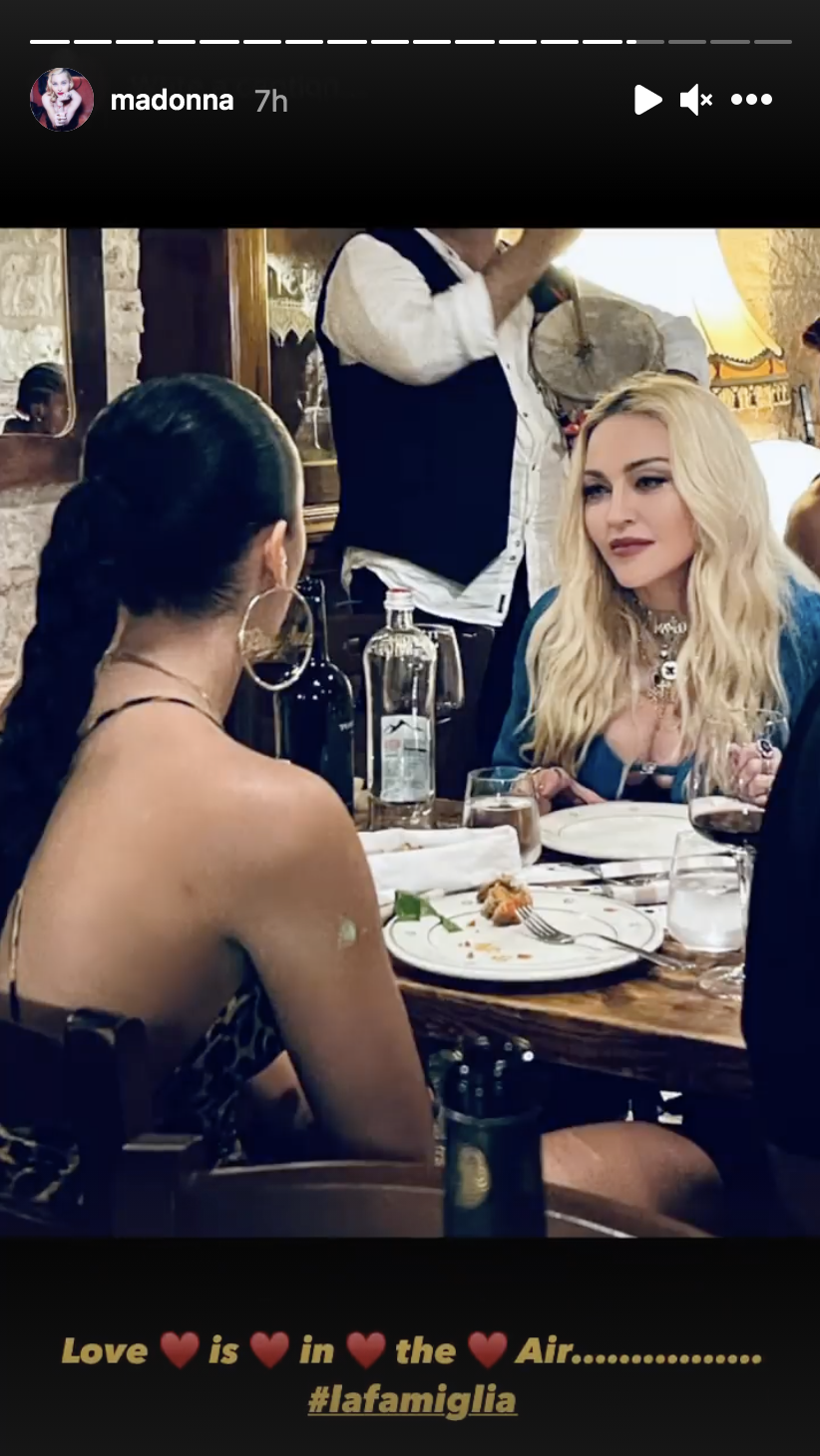 Here is Rocco giving his mom a piggyback ride as she sticks her tongue out at the camera.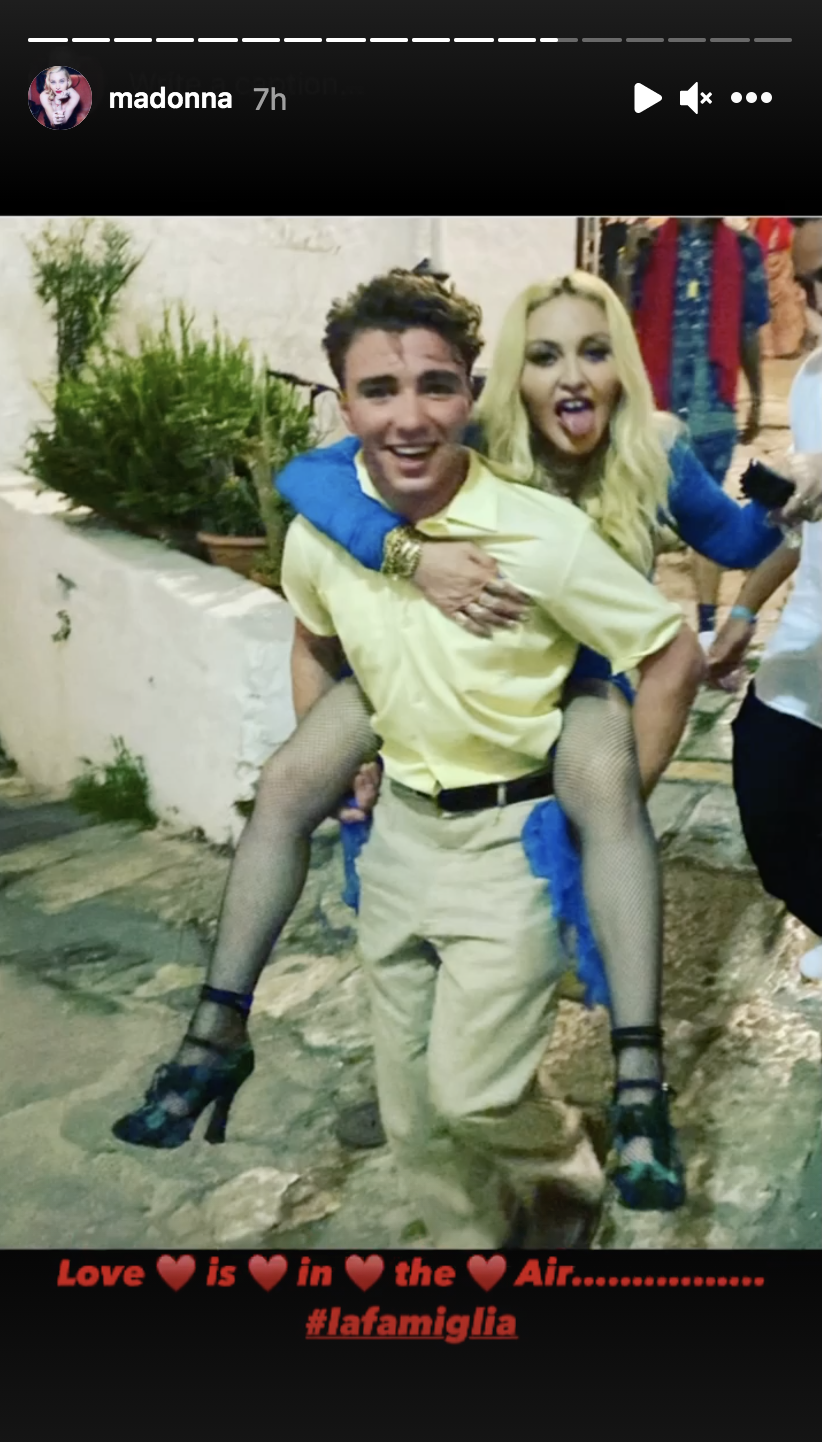 Basically, I wish I'd been at Madonna's 63rd birthday party. Happy belated to the queen of pop!