There was a physical altercation between Machine Gun Kelly and an attendee at Louisville's Louder Than Life festival over the weekend.
The rapper, who recently made headlines when UFC fighter Conor McGregor tried to swing at him on the VMAs red carpet, was in the middle of performing a set when the incident took place on Saturday night.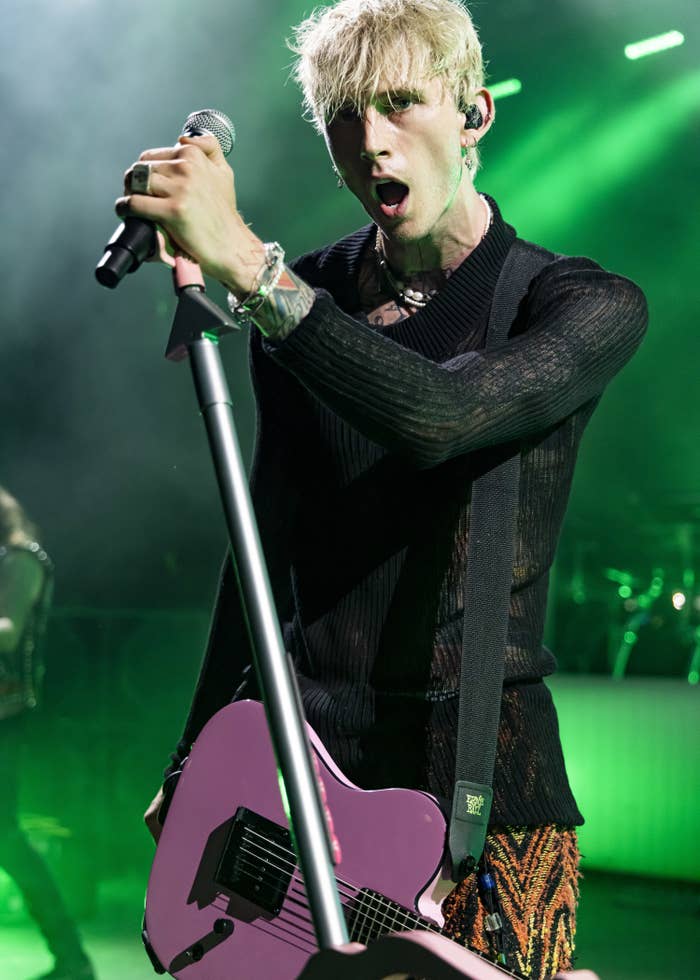 The dispute was caught on video. In recordings that later surfaced online, MGK is seen performing while an audience member pushes past a row of security guards to approach him.
The audience member then proceeds to shove MGK and the musician throws a punch in the person's direction while security stands between them. Footage shows the individual being escorted away from the stage as MGK continues his set.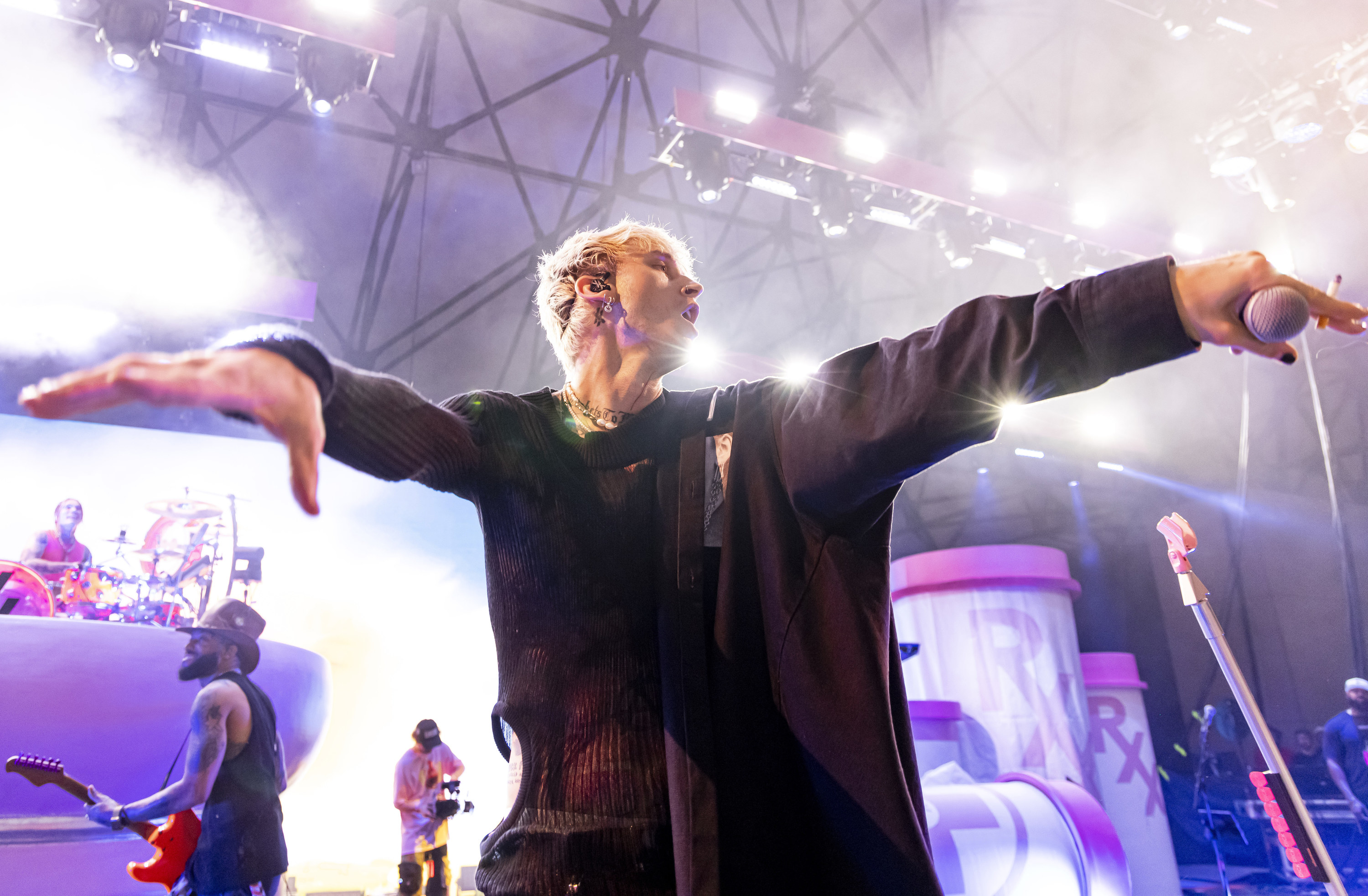 Press coverage of MGK's Louder Than Life performance largely focused on the physical fight and an earlier moment when some attendees booed and chanted "you suck" at the musician.
He seemed to reject the negative characterization of his show on Twitter yesterday, and said, "All I saw was 20,000 amazing fans at the festival singing every word and 20 angry ones."
Feel free to share your thoughts on the incident in the comments below.