After getting tattoos that reference each others' names last year, the couple expanded their body art collection during a more recent interview with GQ British Style.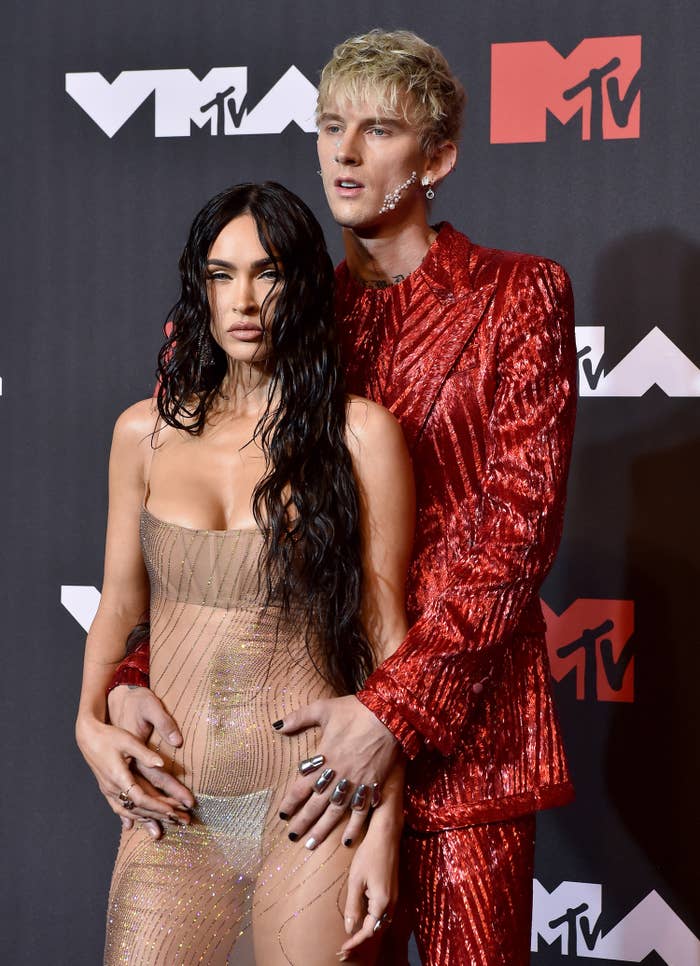 As in, a reporter from the magazine legitimately spoke to them while Megan tattooed MGK, and vice versa. While the rapper opted to decorate his hip with the new design, it sounds like Megan wanted the phrase — which says "the darkest fairytale" — on her forearm.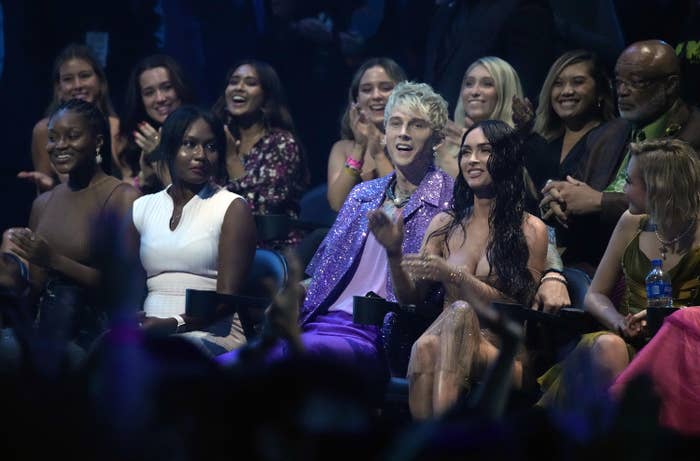 The quote they selected holds significance for Megan and MGK, and it appears to reference a sentiment expressed during the earliest part of their relationship. As Megan explained, it "alludes back to one of the first text messages [they] ever sent each other."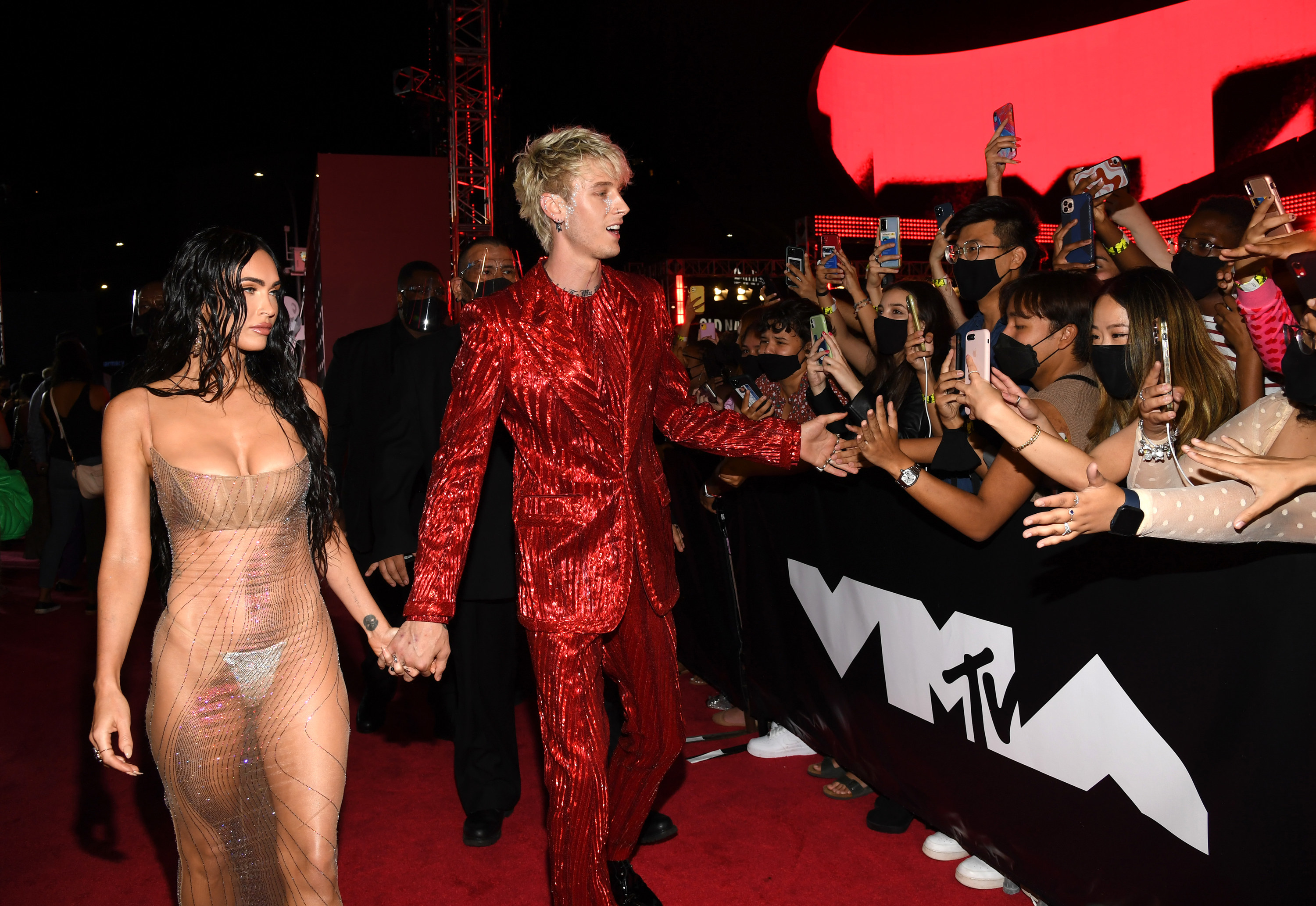 Megan, a newbie tattoo artist, was concerned that she might have "fucked it up" after completing MGK's design. But he described her work as the "best tattoo [he's] ever seen." He added, "It looks like a fairy ghost did it. ... It's all haunted."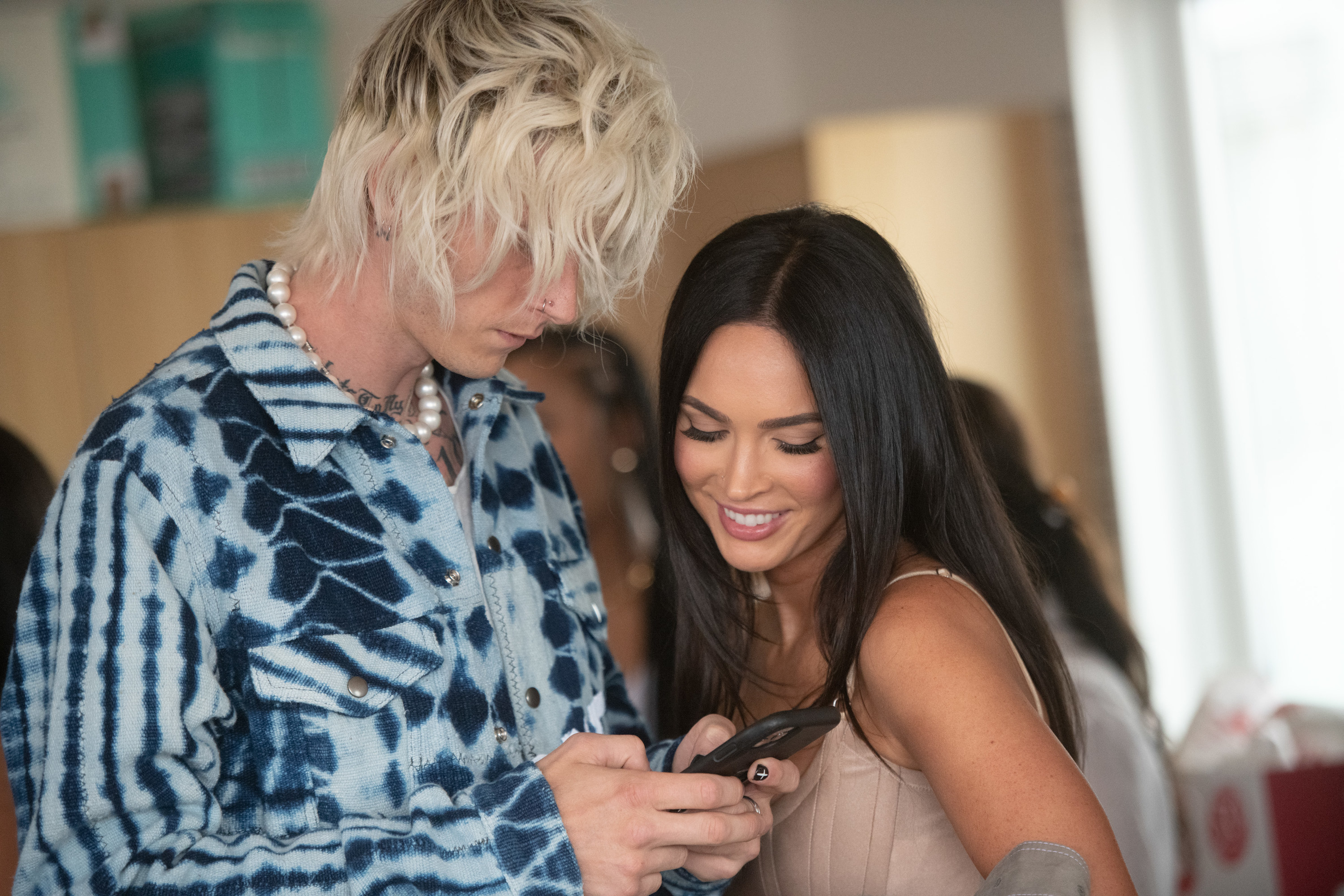 In 2020, some lyrics in MGK's song "Banyan Tree" tipped fans off to his and Megan's first set of matching tattoos. As the track suggested, Megan does have MGK's nickname tattooed on her collarbone.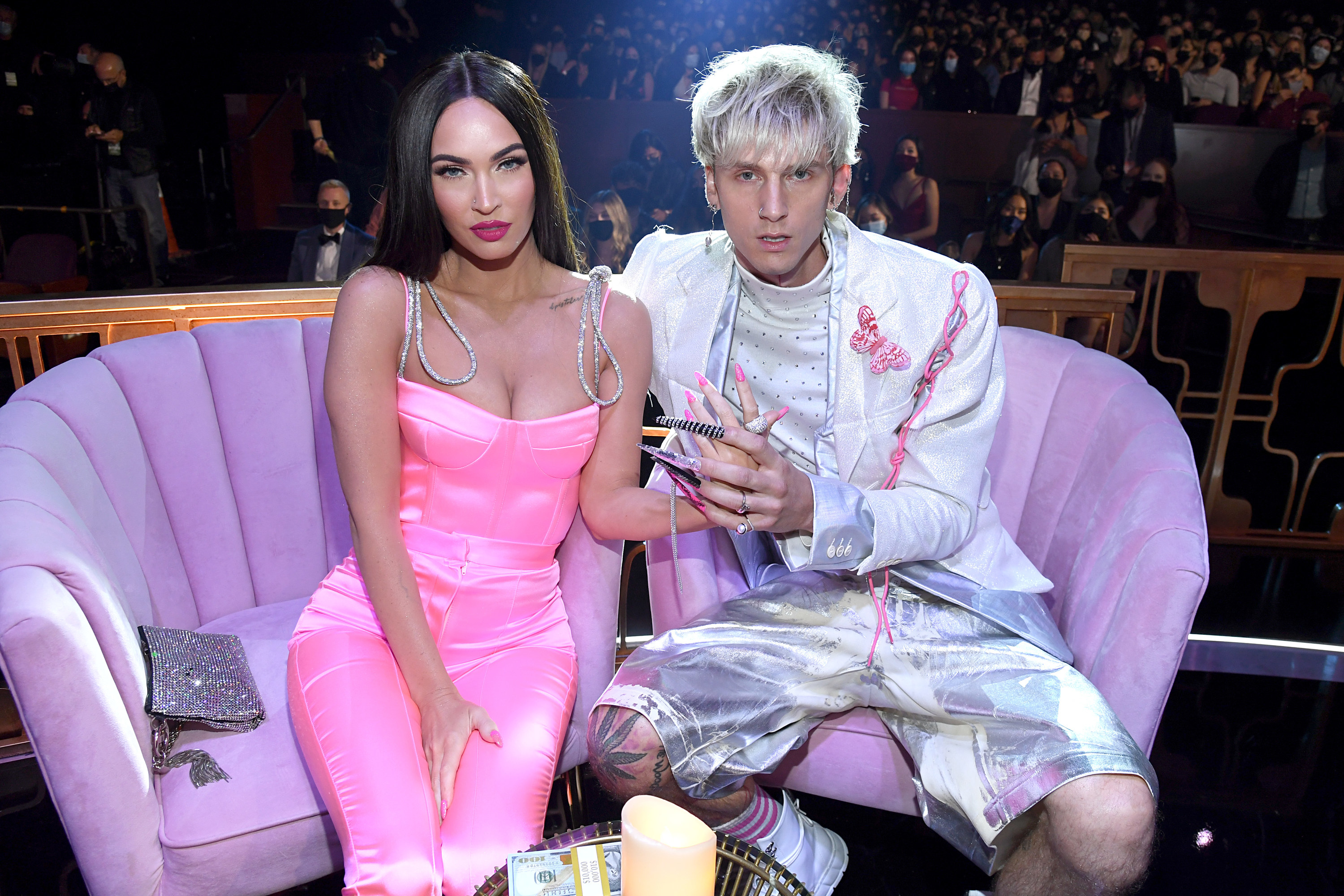 MGK, apparently, has Megan's initials printed somewhere else on his body.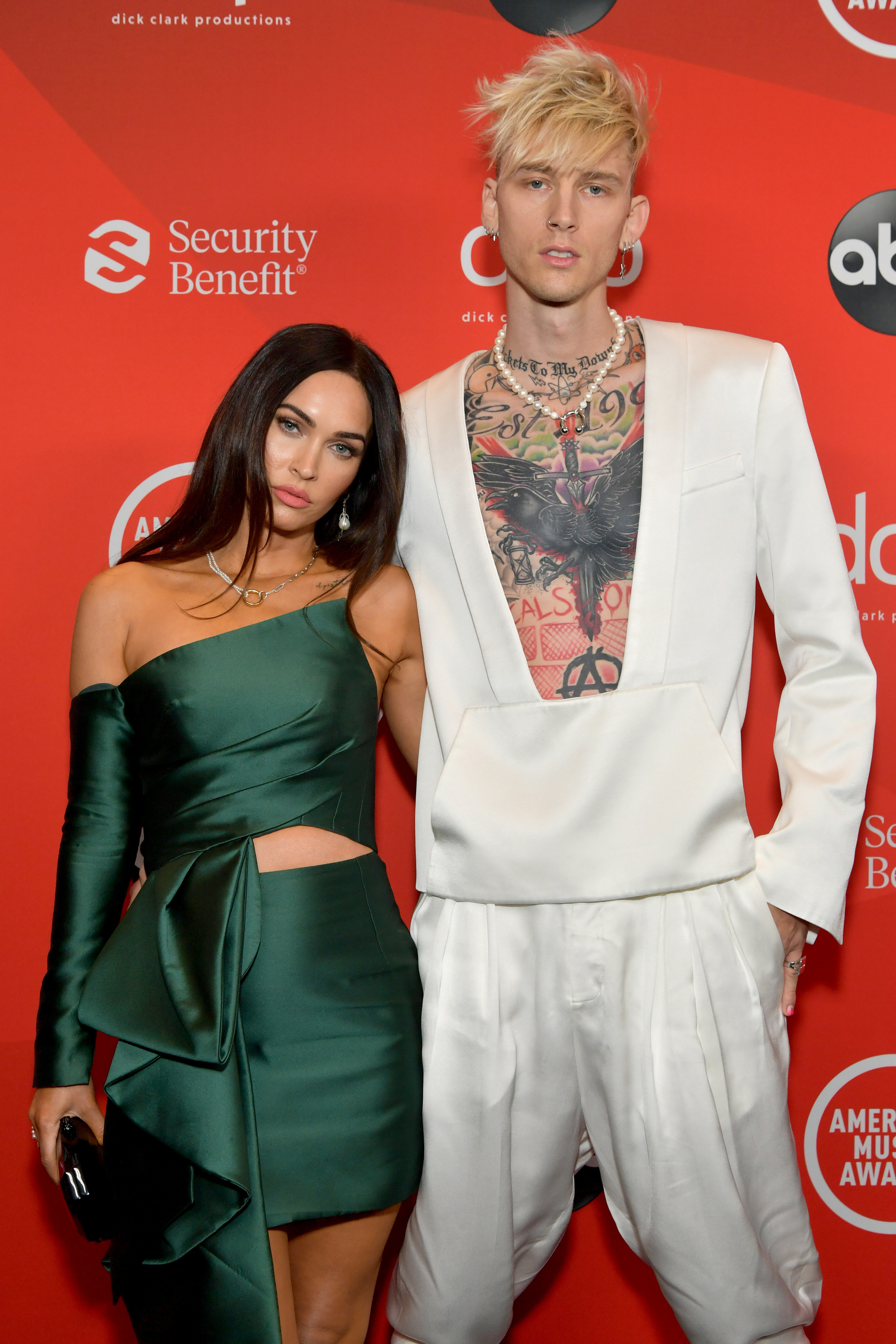 What do you all think about Megan and MGK's joint tattoo session? Are we at all surprised "the darkest fairytale" were actual words these two exchanged while getting acquainted? Feel free to weigh in below.