Love Is Blind creator Chris Coelen recently clarified that the show's trademark gold cups constantly appeared onscreen for thematic reasons, after people suggested they were used to distract from awkward, noticeable cuts. But viewers just spotted a new one anyway.
Those who watched Love Is Blind's second installment will remember Sal Perez, who proposed to fellow contestant Mallory Zapata after speed-dating in the pods.
They proceeded onto the next step of Love Is Blind — living together — and engaged in what seemed like a reflective and productive conversation about partnership challenges one night over a surprise dinner that Sal prepared.
Well, it turns out their chat may have looked different IRL from how it did on TV. As TikTok user @straightouttaperu recently pointed out in a video that's gone viral, Sal and Mallory's discussion could not have gone the way it seemed to go on Love Is Blind.
...back to full. And then empty? The scene cuts back and forth between Sal and Mallory so quickly, such small details are easy to miss.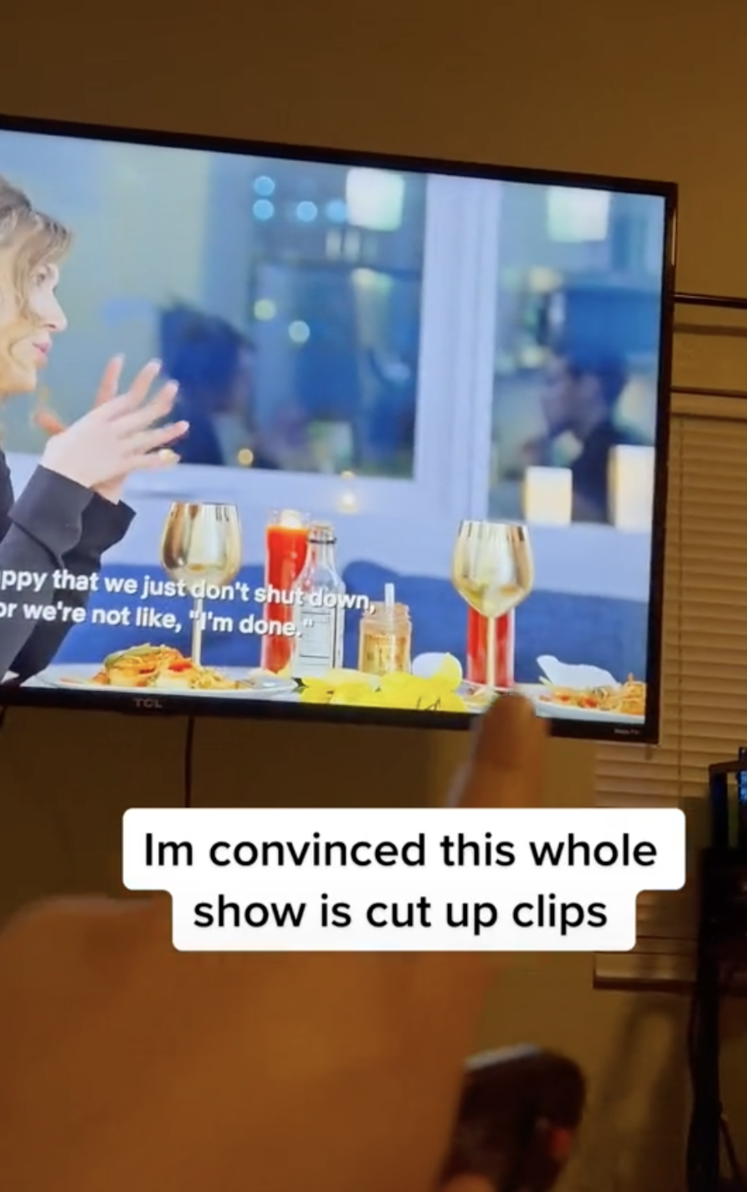 "These people ... that was one fluid conversation," the TikTok user said after explaining their discovery. "How did that even just happen? How?"
Suspicious? I think so...