Lizzo is no stranger to calling out online trolls. Just recently she spoke out about online abuse after she was targeted by a wave of hurtful comments about her body, following the release of her latest song, "Rumors," with Cardi B.
"I don't mind critiques about me, my music...I don't even mind the fat comments. I just feel like it's unfair sometimes, the treatment that people like me receive," said Lizzo during a Good Morning America interview, which partly addressed the hateful sentiments that some people shared in response to "Rumors."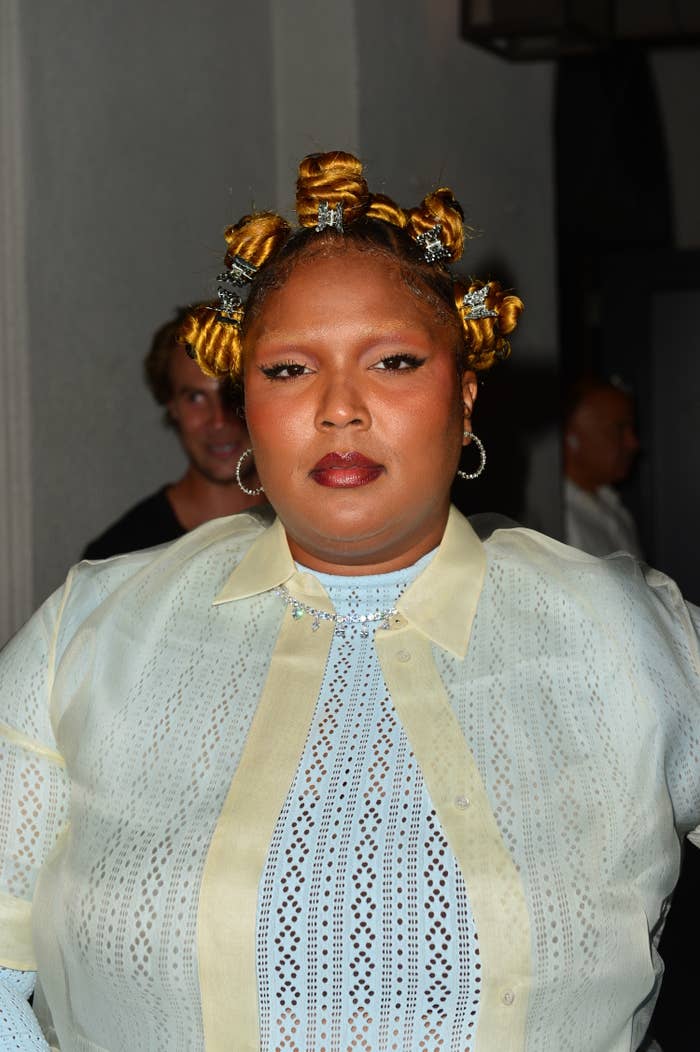 Yesterday, Lizzo responded to another social media troll who mentioned her appearance, and suggested that she might "[decide] to slim down," in a weird comment that was otherwise sort of complimentary.
Being the superstar that she is, Lizzo shut down the commenter in the best and most effective way possible. She posted a carousel of Instagram photos that pictured her posing in an incredible color-block dress and Gucci hair piece.
"HERE'S THE BODY," she captioned the post. "AIN'T SHIT SLIMMIN DOWN OVER HERE SWEETIE— POCKETS FAT PUSSY FATTER."
Fans first saw Lizzo's Gucci accessory in series of selfies that she posted on Instagram a bit earlier. She also showed off a manicure that paid homage to her "Rumors" promos, and had "Shhh..." written across the middle finger.
"Aye remember that day I was the finest bitch in the universe no filter just bad bitchtune … ?!?!" the caption read. "Face card on unlimited !!!!!"
Seriously, if there are still people out there thinking about coming for Lizzo, they should go ahead and delete their accounts.