Whether they're turning out bangers, advocating for self-love — or doing pretty much anything else, really — Lizzo and Demi Lovato constantly inspire us to be better, cooler, more empowered, and more authentic.
Most important, though, the musicians are quick to show support for others. Lizzo did that for Demi during an interaction with paparazzi in Los Angeles this week, after one photographer misgendered the "Dancing With the Devil" singer.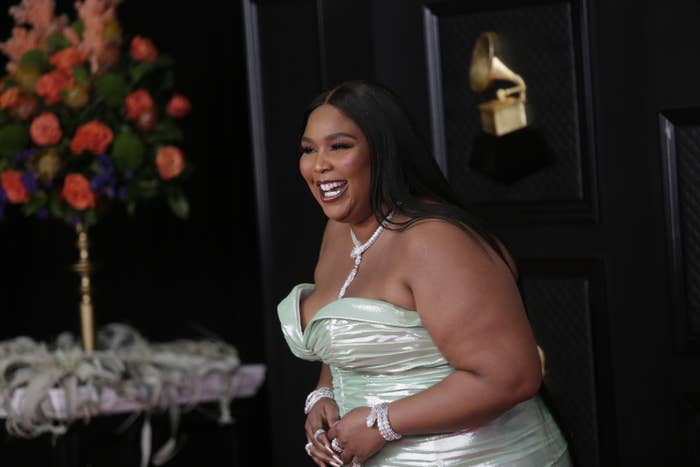 While inquiring about a possible collaboration between the two artists at Jazz Fest in New Orleans this fall (which, sadly, doesn't sound like it's going to happen), the paparazzo referred to Demi by using incorrect pronouns.
In response, Lizzo pointed out the error and reminded the person that "Demi goes by they now."
Demi came out as nonbinary in May, and uses they/them pronouns.
The star thanked Lizzo for correcting the photographer in an Instagram story, shared last night, that included a video of the exchange. "You fucking queen I love you," Demi wrote. "Thank you."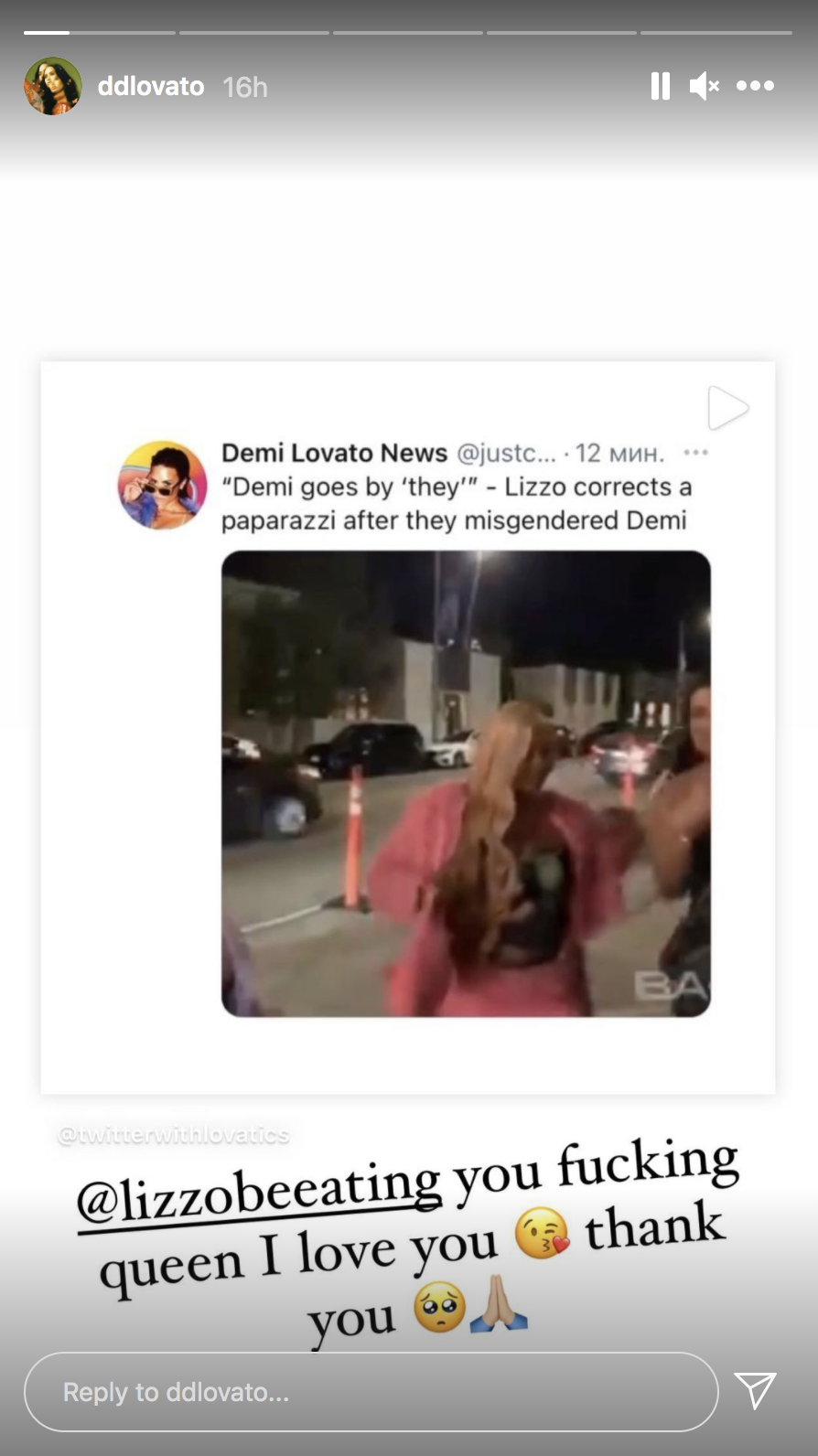 Lizzo and Demi don't communicate publicly very often, but when they do, we love to see it. A duet would be really wonderful too. Just saying.