In the wake of her Riverdale fame, Lili Reinhart has become a fierce and often outspoken mental health advocate, using platforms like Twitter and Instagram to increase public awareness and encourage others to seek help by sharing her own experiences.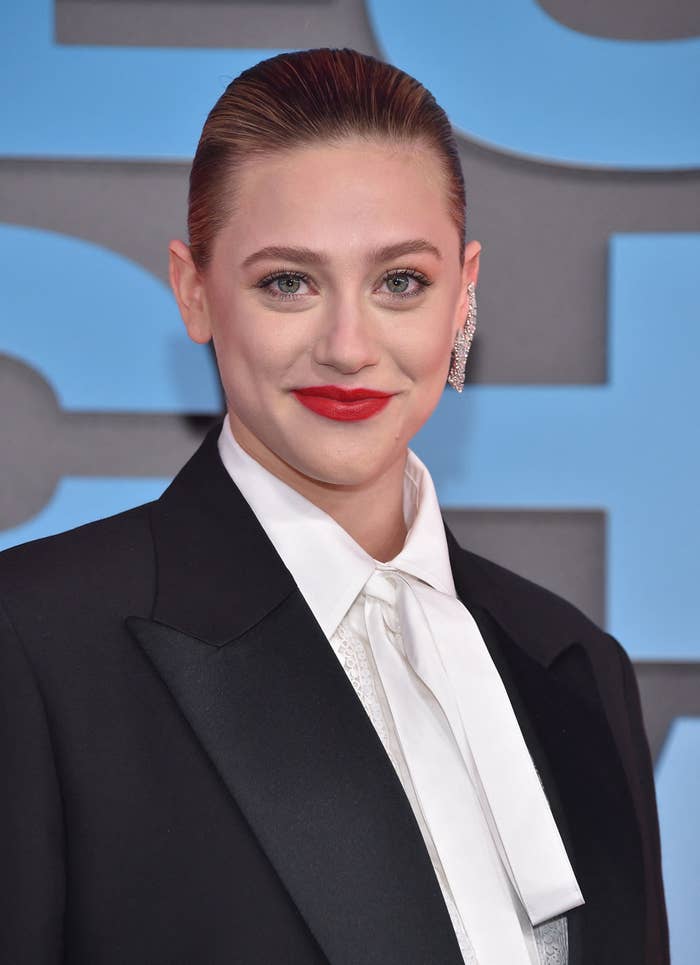 Lili, who's talked before about anxiety, depression, physical insecurities, and how she handles them, recently opened up about grappling with her own negative body image in a series of candid posts on her Instagram story.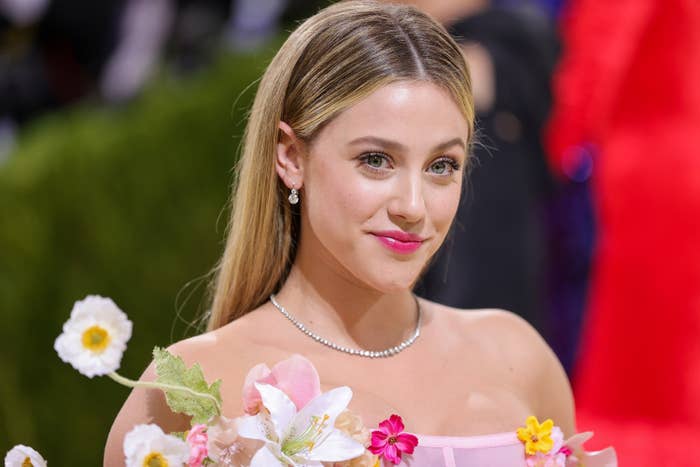 "I've been struggling with obsessive thoughts about my body/weight the last few months and it's gotten pretty severe in the last week," she wrote in the first of several honest messages. "So I want to take a moment to be vulnerable and share this in the hope that any of you who are also struggling don't feel so alone."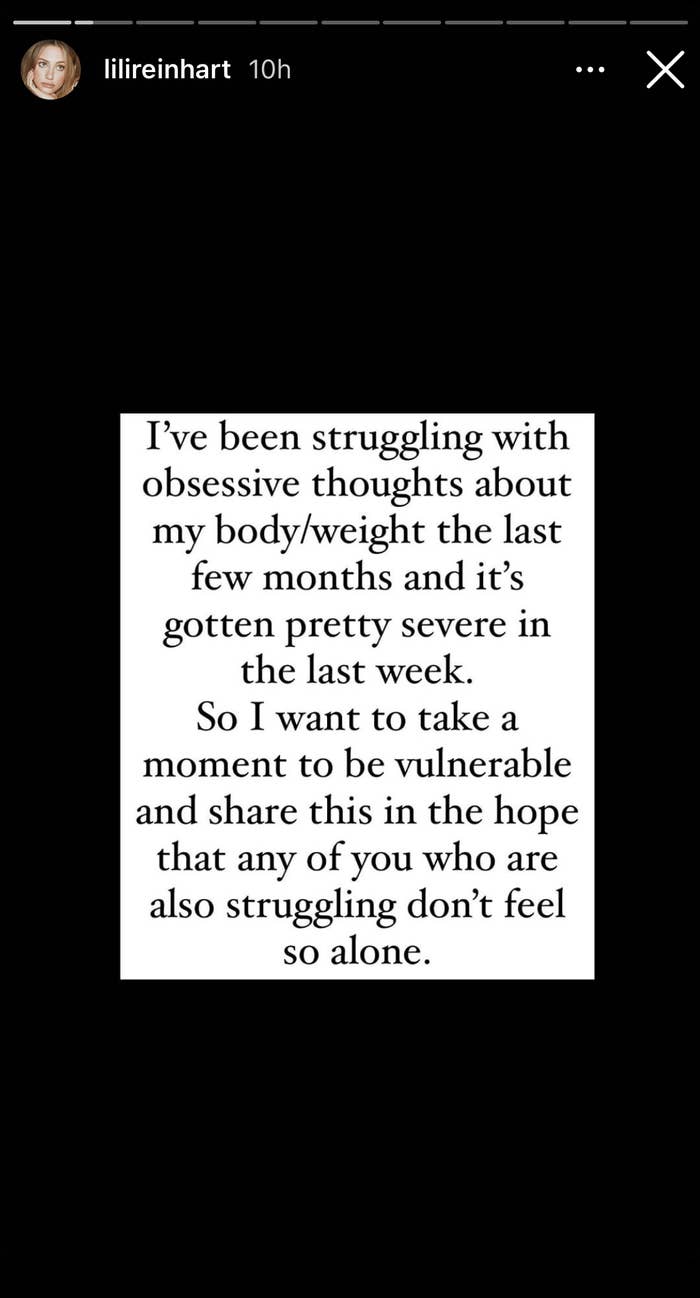 While acknowledging that toxic beauty standards — especially in Hollywood — are deeply rooted and sometimes difficult to ignore, Lili added, "It's challenging to look at your body with love instead of criticism. It's a practice I'm still learning."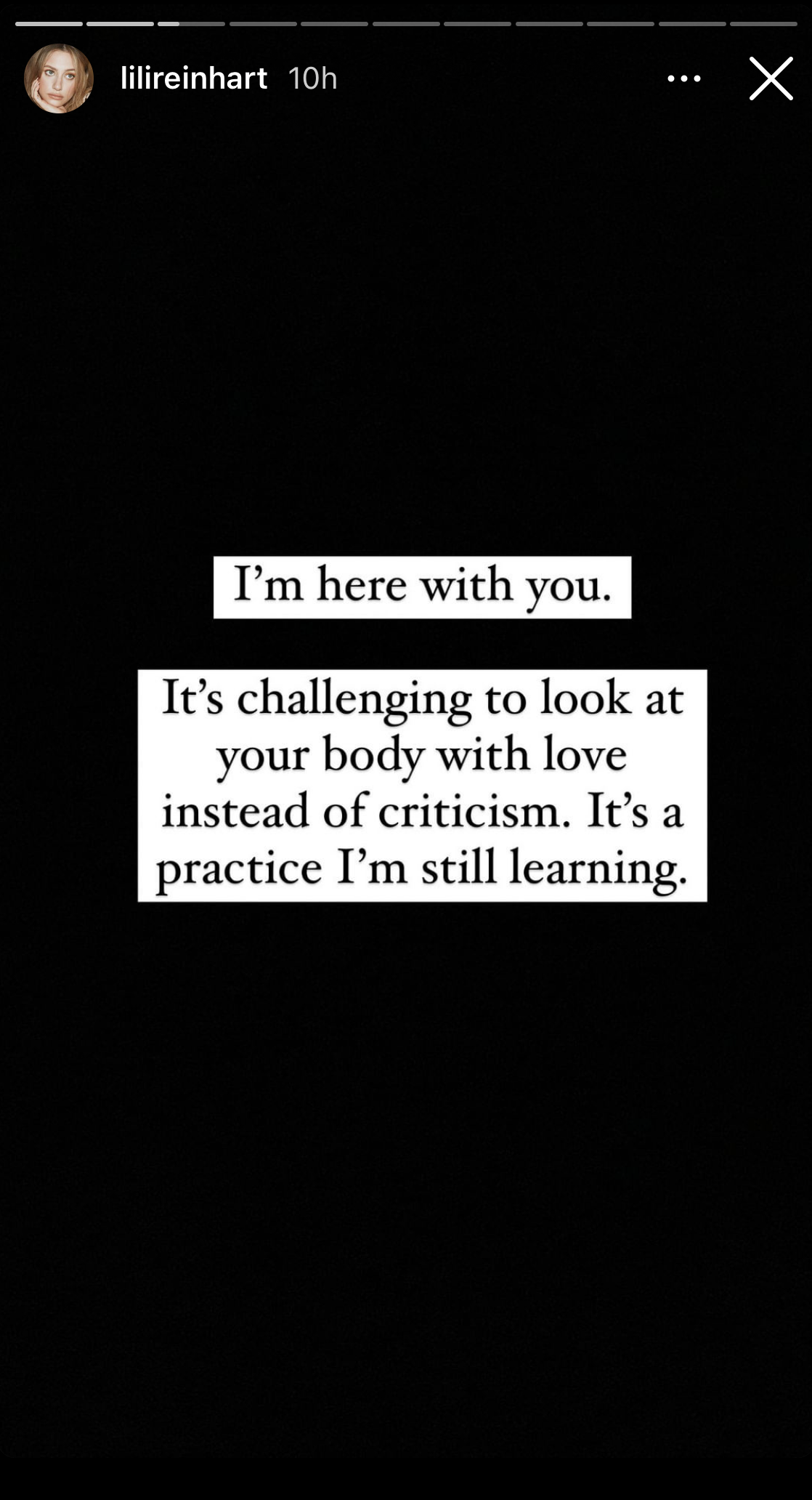 "I didn't think being in this industry, that is so obsessed with women's bodies and weights, could ever mess with my own body acceptance and positivity," she continued. "But it has. I wish I hadn't grown up in a time where the media worshipped only one size of women."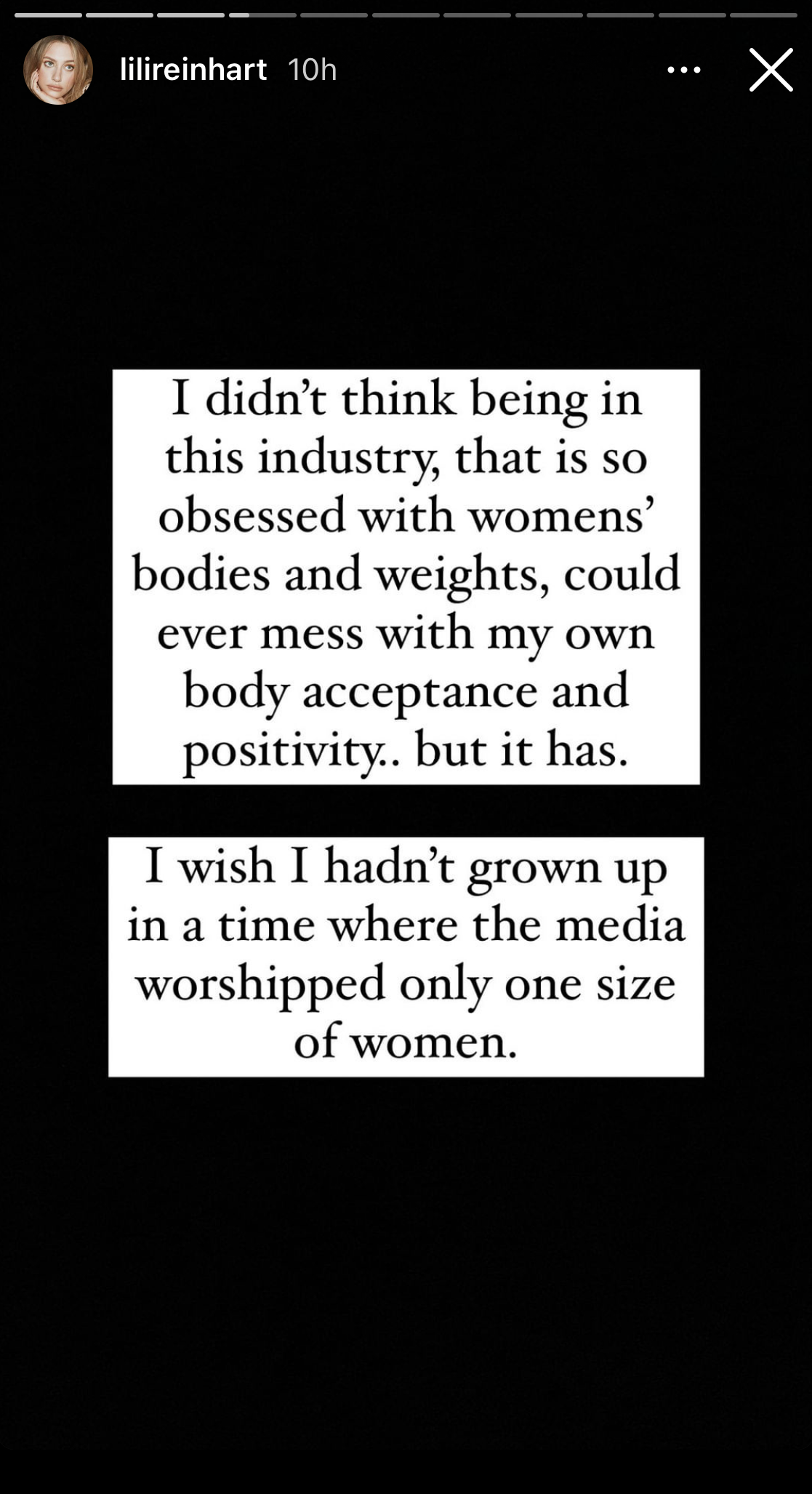 Lili's social media posts included some crucially important calls to appreciate bodies and the many ways they support and protect us, while noting that can be hard to do when historically we've been taught to value on size and appearance.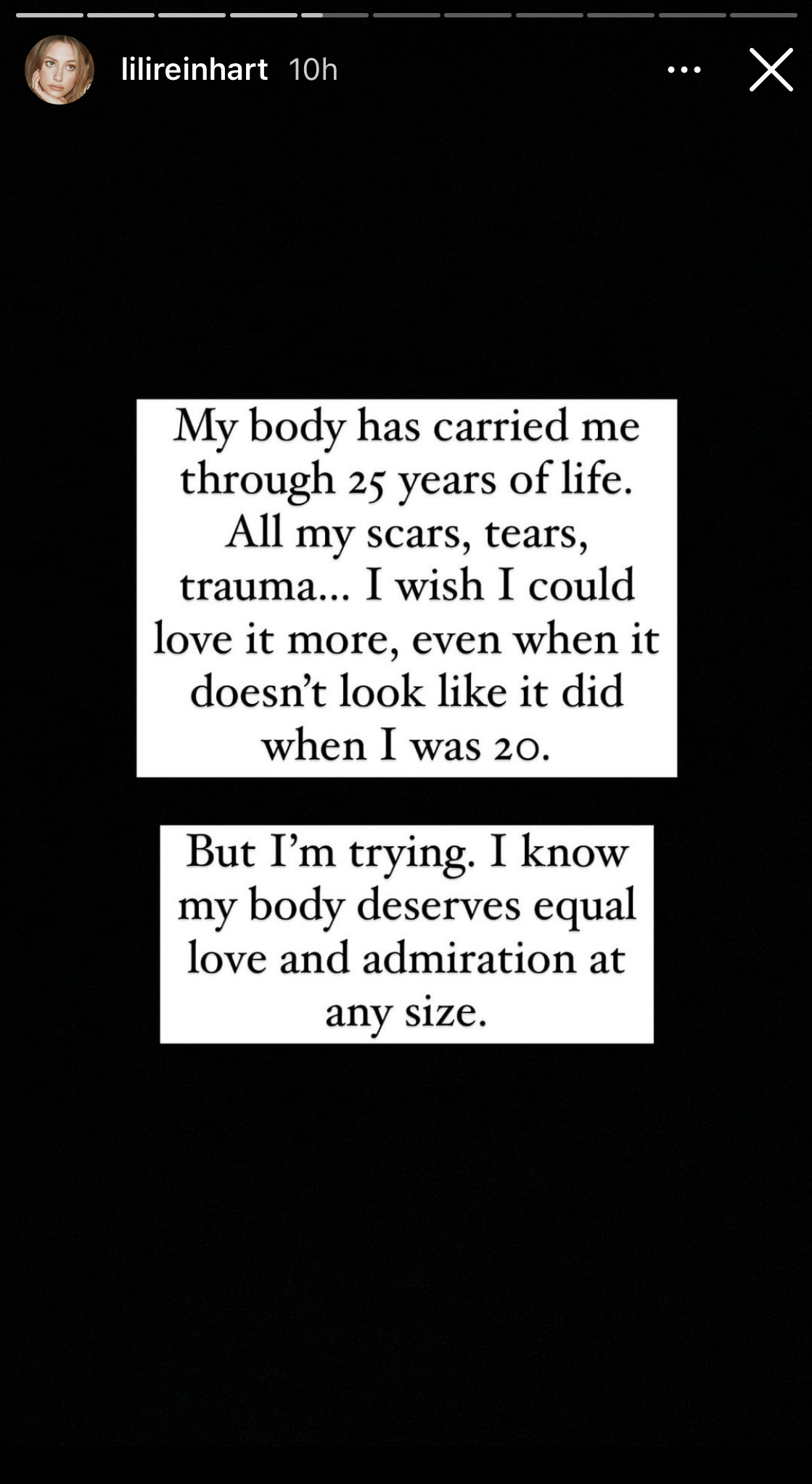 "I've looked in the mirror and pulled my skin back tight to see what I *should* look like," Lili wrote, referencing the film and television industry promoting a "beauty" paradigm that's false and so unhealthy.
"It's painful to think hundreds of millions of us are so concerned with what our bodies look like. That's an incredibly broken system," she added. "Somewhere along the line, humanity really fucked this one up."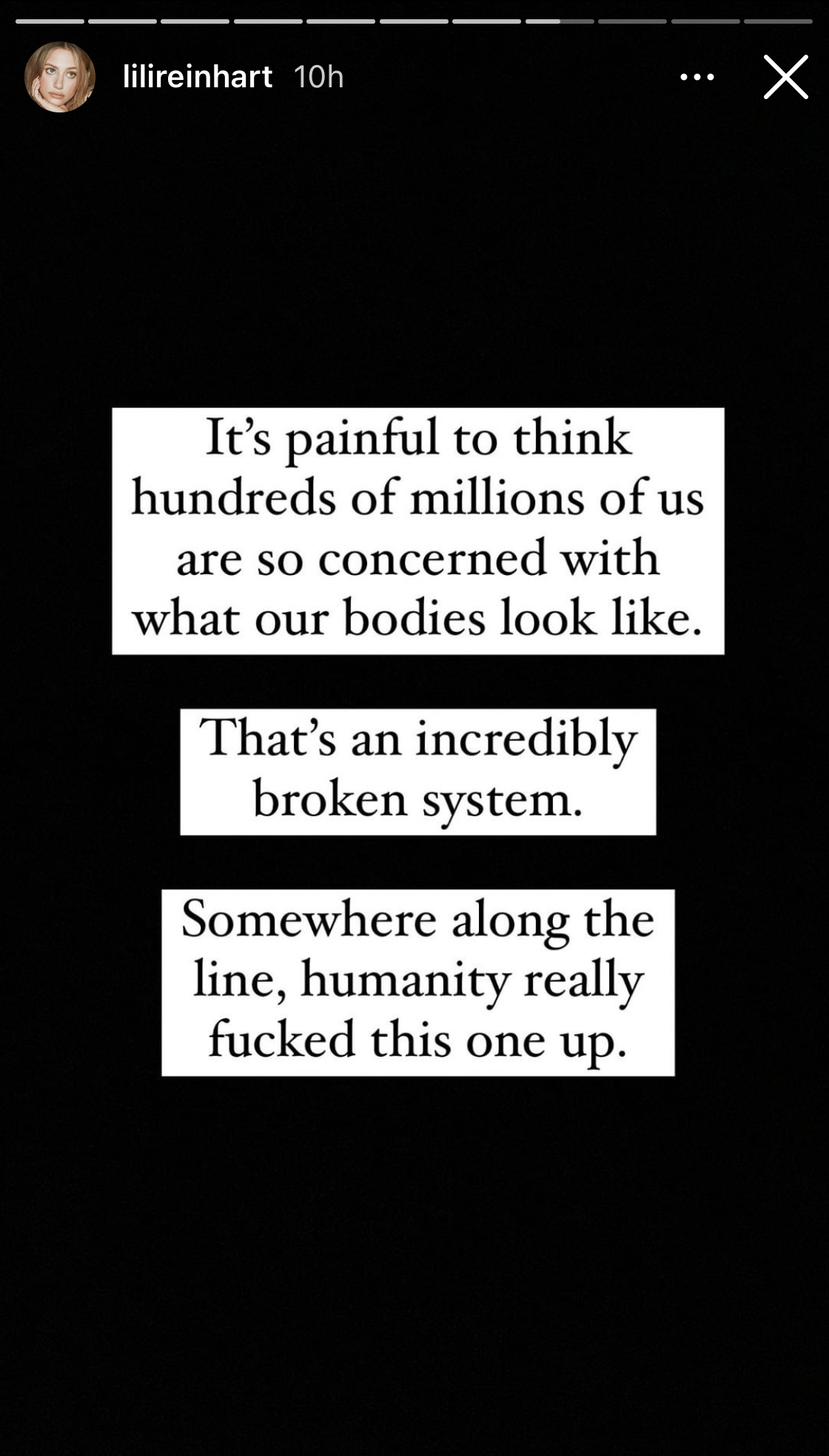 Lili finished her posts in solidarity with those experiencing similar challenges. "I know I'm not alone in this toxic way of thinking about my body. And it's heartbreaking that this feeling is understood by so many of us," she said. "Let's continue to talk about it. Normalize it. Empathize with others. Show compassion and kindness."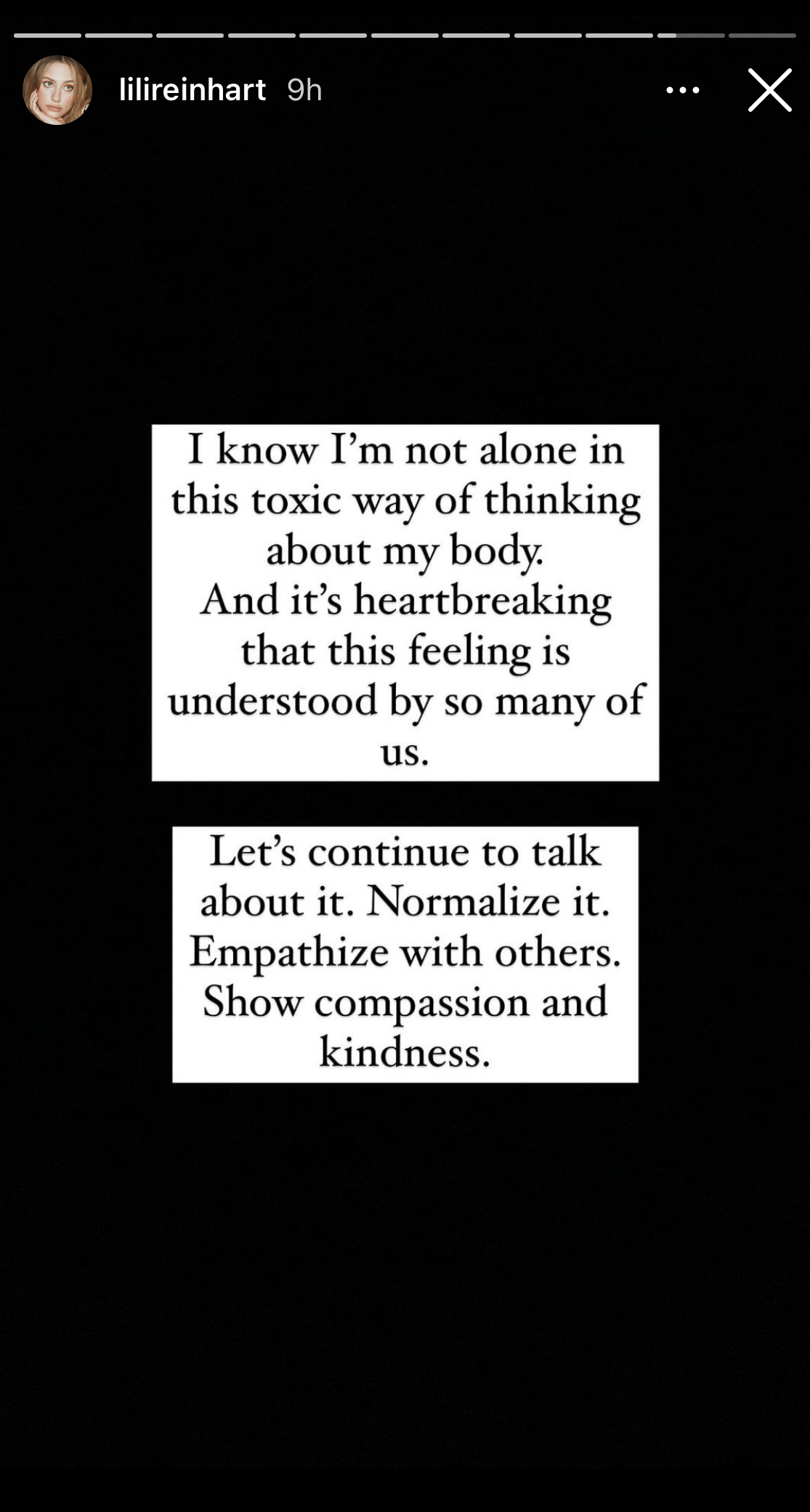 If you or someone you know is struggling with an eating disorder and needs to talk to someone right now, call NEDA's hotline at (800) 931-2237 or text "NEDA" to 741-741 to connect with a trained volunteer at Crisis Text Line. You can visit the National Eating Disorders Association for more information about skewed body image, disordered eating, and resources that can help.