The Riverdale star had an unfortunate encounter with an anti-masker recently and later shared it with her followers.
According to her latest Instagram story, the situation played out while she and Camila Mendes, Lili's friend and Riverdale co-star, were out for a walk with their dogs.
"Cami and I were walking our dogs outside when a man shouted at us from inside his car saying, 'take off your masks!'" she recalled. Anyone who's found themselves in similarly maddening situations will appreciate the choice words she had for this person.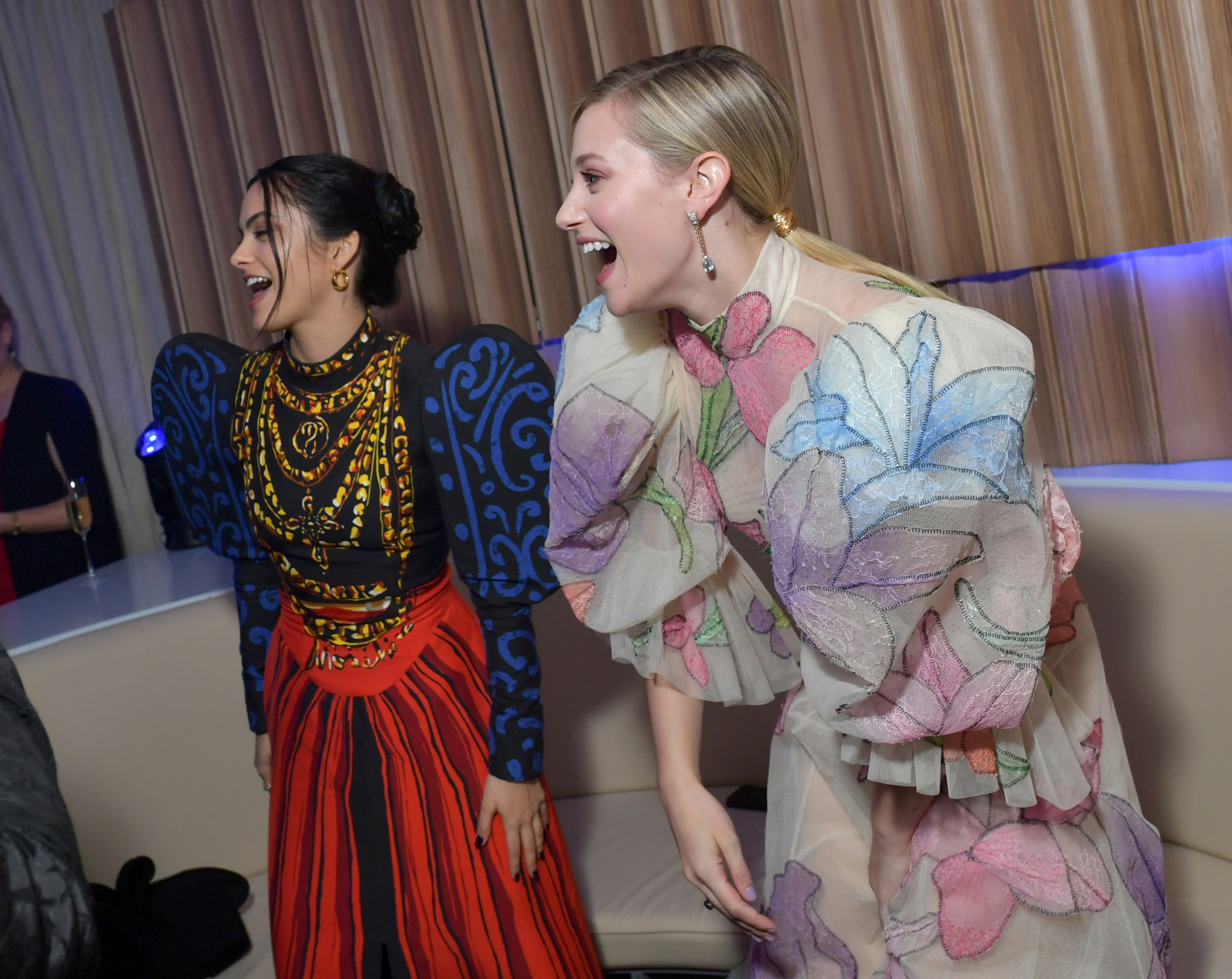 "Fuck you, sir," Lili wrote. "And fuck any man who tries to tell any woman what to do with their own bodies."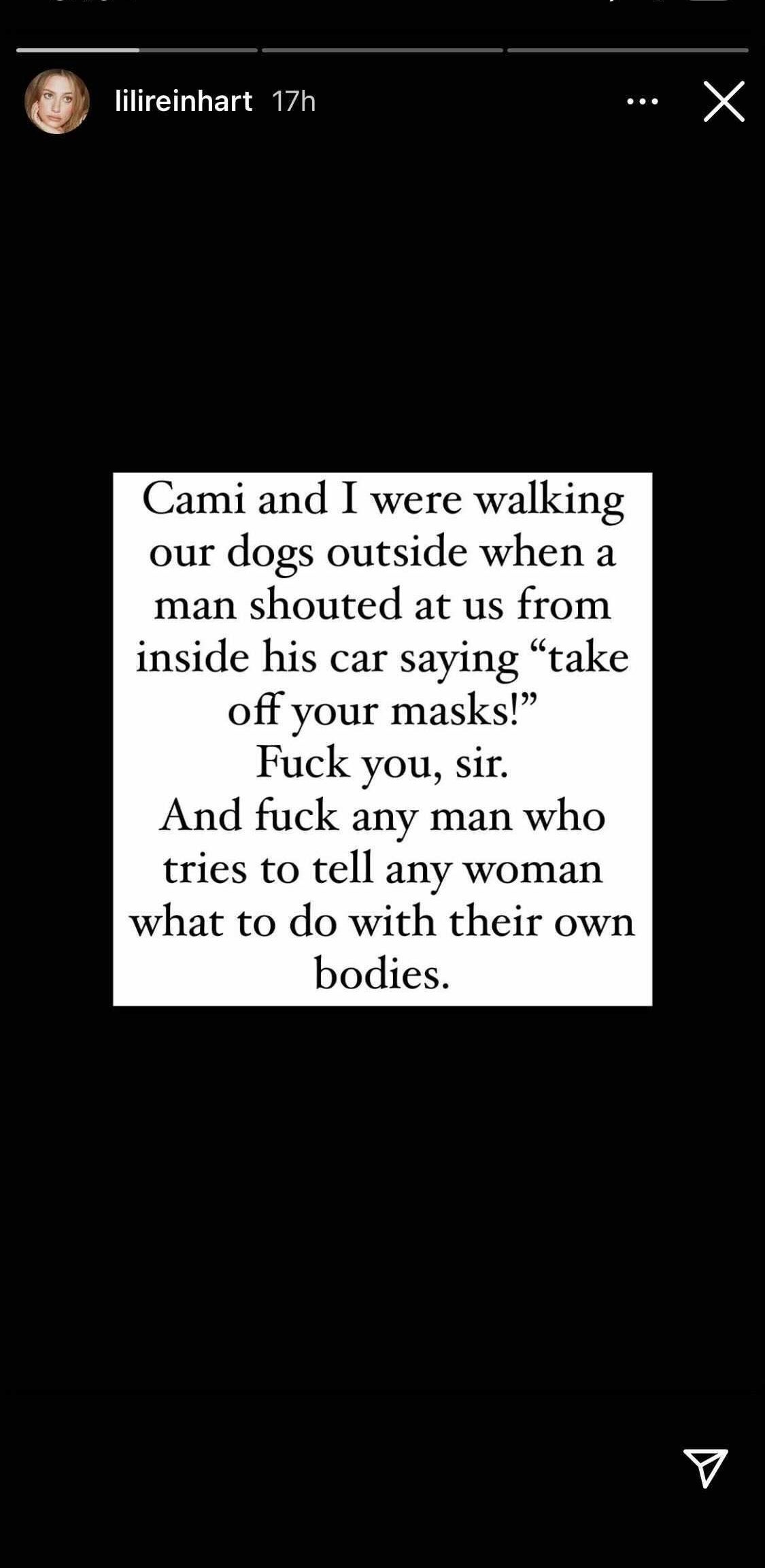 Second, pressuring someone to remove their face masks when doing so could legitimately harm them and others would be messed up regardless of the perpetrator's gender, but Lili certainly made a good point in the latter half of her Instagram message.
As the Delta variant continues to circulate, getting vaccinated is the most effective way to protect yourself and others from COVID-19. Head to the CDC's website for information about vaccines, updated face mask recommendations, and best practices for staying safe in crowds or indoor settings.