Nicole Kidman and Kristen Stewart are both frontrunners in this year's Oscars predictions circuit, owing to their applauded performances as icons Lucille Ball and Princess Diana, respectively, in Being the Ricardos and Spencer.
As most of us know, each star's latest role trailed many years of memorable parts in films and television series, one of which — 2002's Panic Room — they were actually meant to act in together.
Given their almost-overlapping career histories and the current Academy Awards buzz, it seemed like high time Nicole and Kristen sat down for a face-to-face conversation. Suffice to say their recent virtual interview, for one of Variety's latest Actors on Actors segments, was as interesting and insightful as you'd expect.
But the half-hour interview also featured one particular moment that neither of them saw coming. It happens during the final 10 minutes of Nicole and Kristen's chat, although a snippet of it opens the official video clip below.
Basically, Kristen was in the midst of an in-depth anecdote about her experience stepping into Diana's shoes while filming Spencer, how isolating it could be at times, and what her relationship with the young actors who played Prince William and Prince Harry felt like in real life. Then, her dog spontaneously entered the conversation.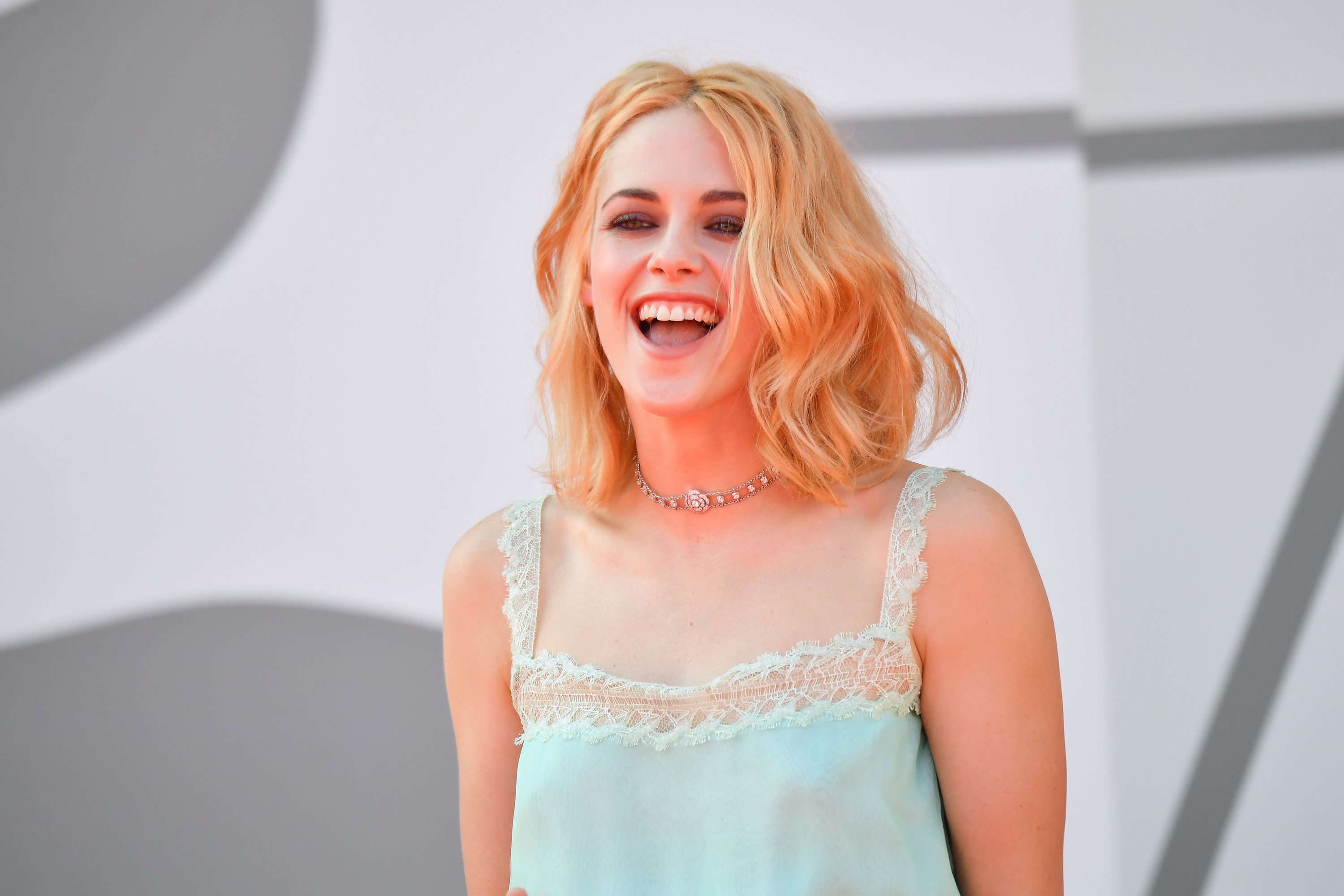 "I was kind of by myself the whole time ... I was playing the most lonely woman and I was so accompanied," Kristen said first. "I had my friends with me, saying, 'We've got you, babe.' So it allows you to go deeper and sort of feel the isolation in a more meaningful way."
"But with these kids, it was about spitfire," she continued, describing the on-set dynamic with Jack Nielen and Freddie Spry as "the element in the movie that [she] had the least control over" throughout production. "That is about sort of feeling...feeling like this three-headed animal..."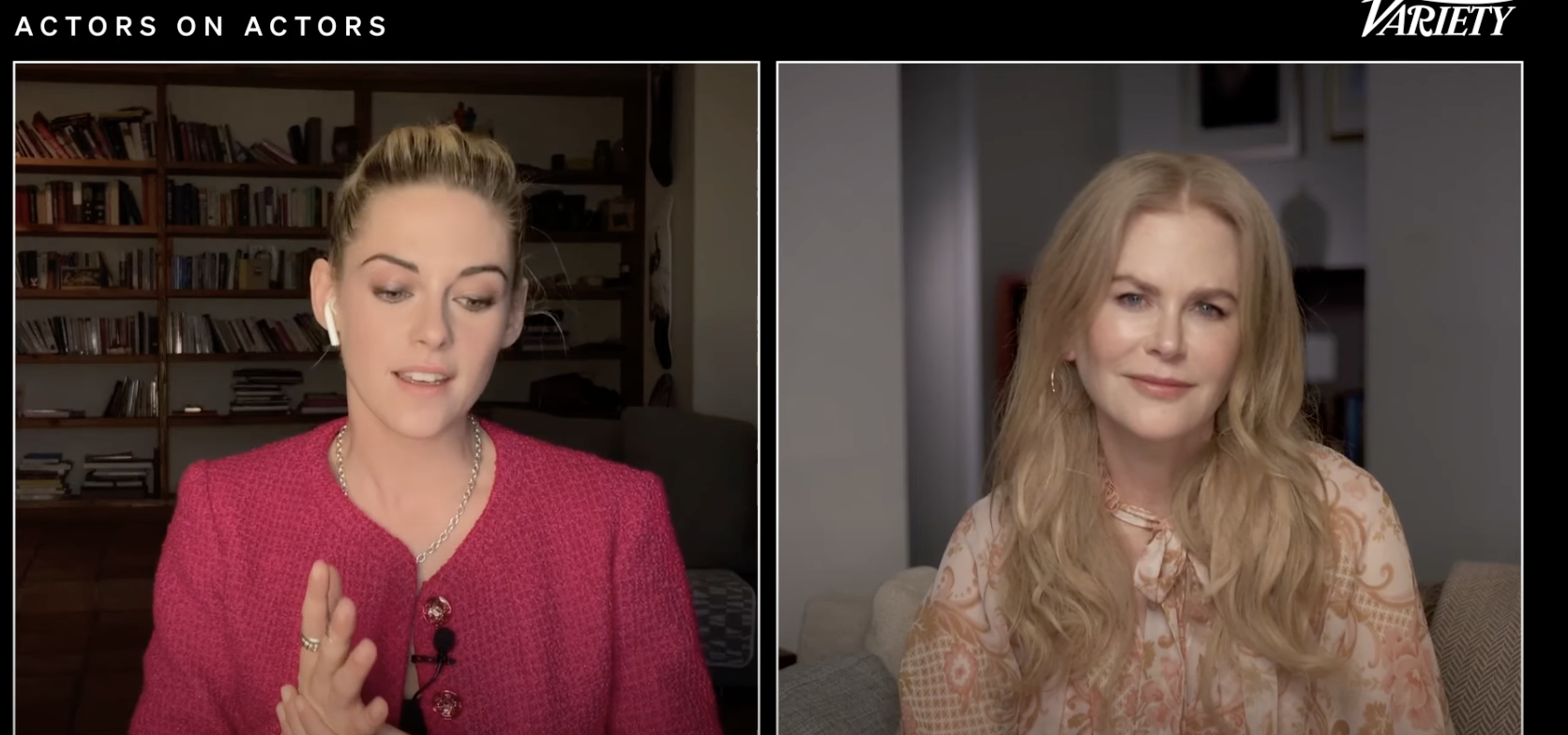 As if on cue, Kristen's dog quite loudly interrupted her and was clearly heard barking in the background.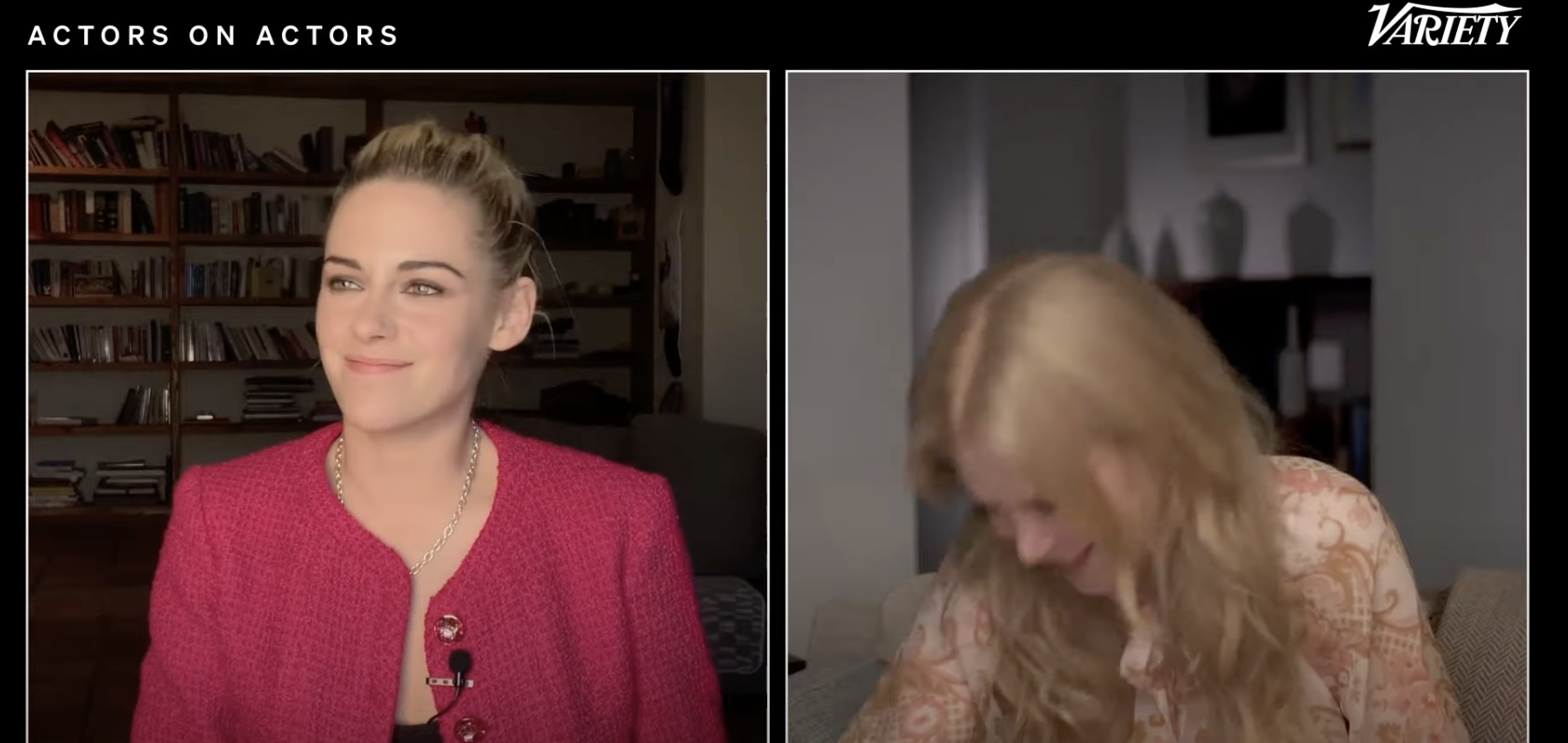 "You motherfucker," Kristen said, very much to Nicole's amusement.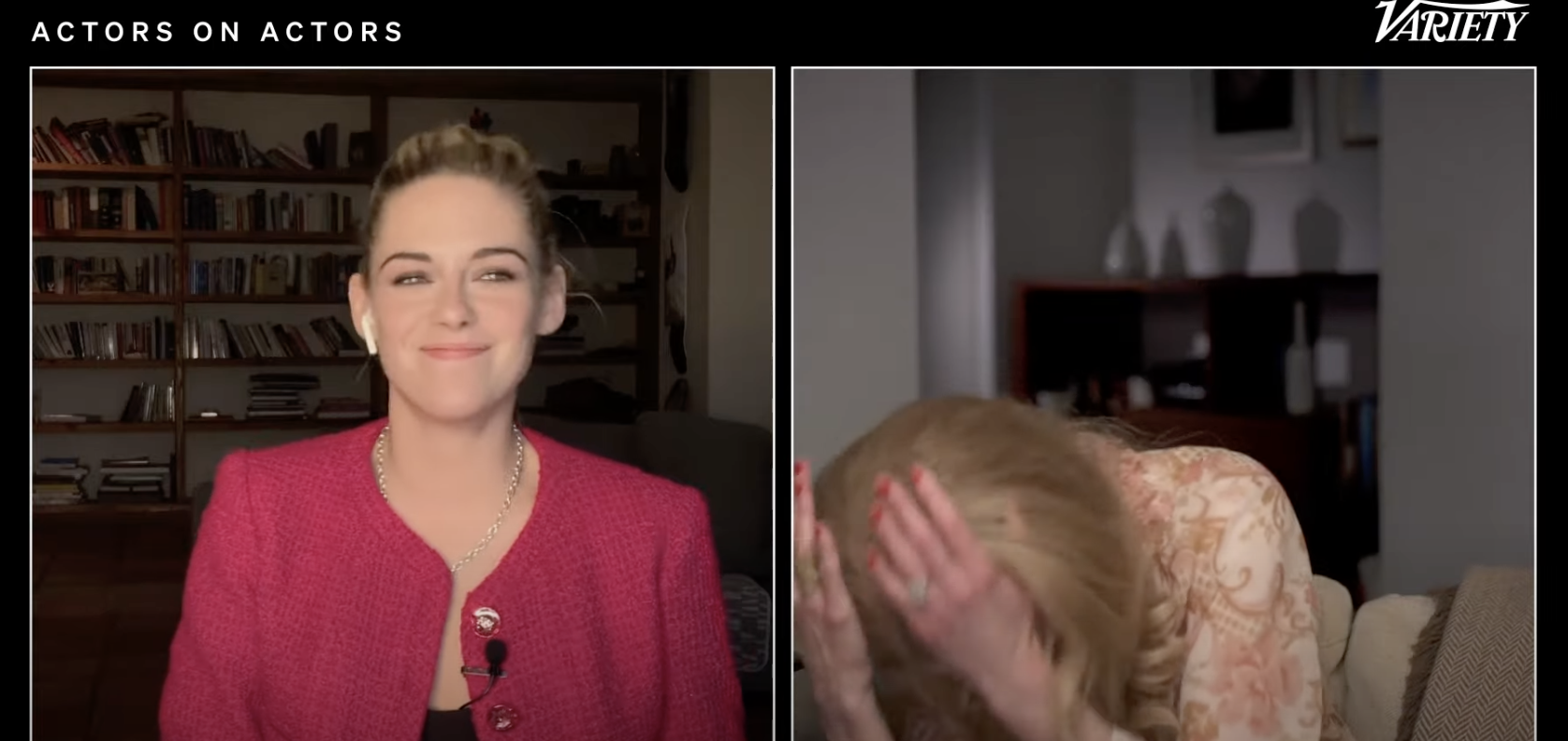 "You have to leave that in there!" Nicole shouted. And I'm grateful the editors took her advice.
You can check out the moment, as well as Nicole and Kristen's full Actors on Actors interview, in the clips above.