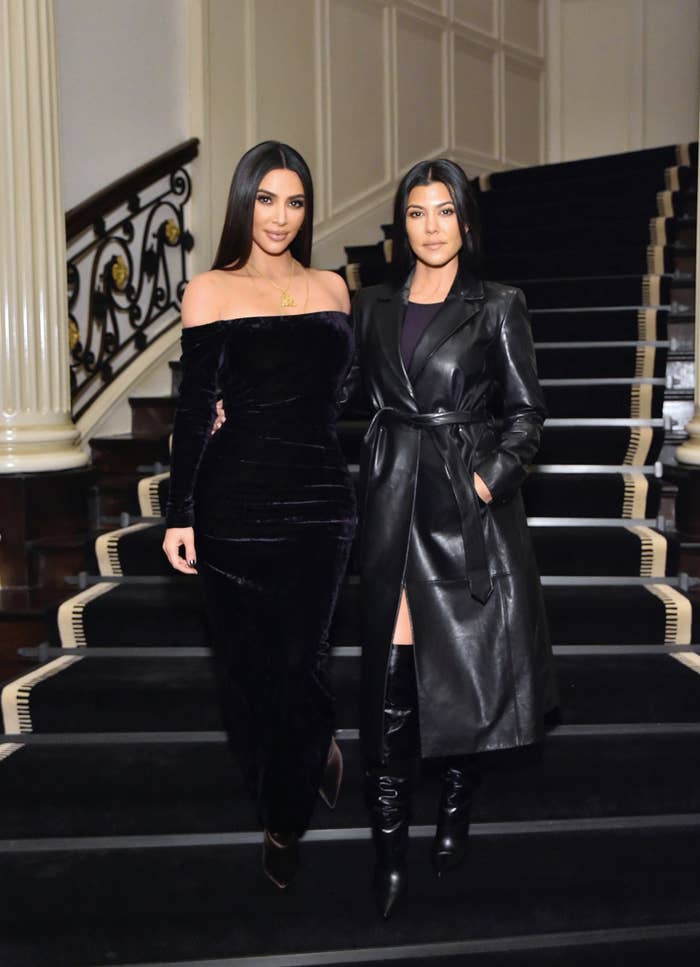 But the siblings and former Keeping Up With the Kardashians stars really outdid themselves yesterday, with a particularly honorable mention going to Kourtney's Easter egg Instagram meme dragging her younger sister.
The hidden meme appeared halfway through her latest post, which mostly featured outdoor ambience snapshots. "Skies n' stuff," Kourtney captioned it.
Suffice to say, one of the photos in the carousel was not like the rest. In addition to "skies n' stuff," there was this meme, which — JSYK — sees the animated cast of Peppa Pig reenacting one of the most memorable KUWTK moments in the series' history.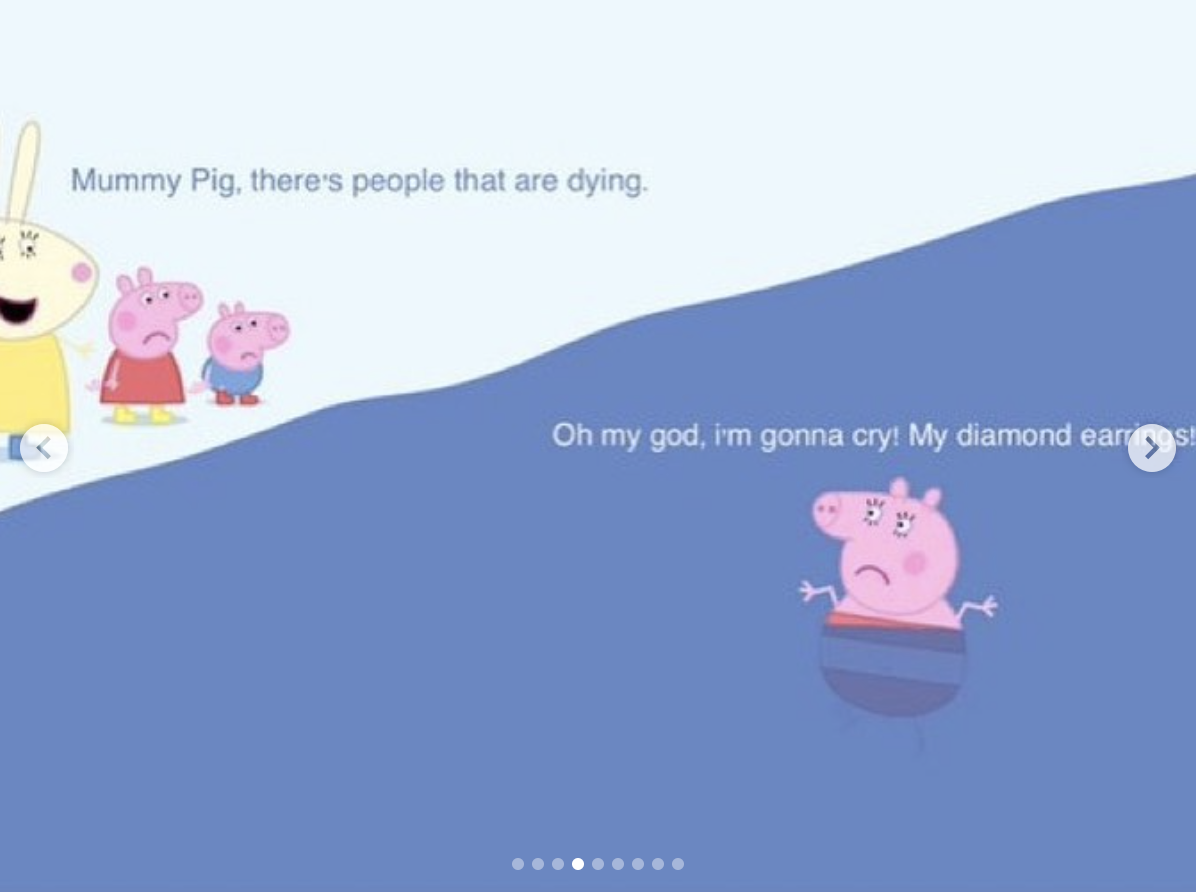 You know the one. Back in 2011, while the Kardashian-Jenners were vacationing in Bora Bora, Kim briefly lost a $75,000 diamond earring after being tossed into the ocean. Then, this happened:
Kourtney's trolling effort comes in the wake of Kim teasing Kourtney for getting her into trouble when they were teens. "Mom- I'm sorry! I remember being grounded here for Kourtney stealing your car just to drive it around the block and some how even though I didn't participate I still got in trouble!," the Skims founder recently wrote on Instagram.
To be honest, I've thoroughly enjoyed this round of Kardashian sibling shenanigans. What do you think?