On Monday morning after the Grammys, Kourtney Kardashian and Travis Barker stood at the altar in a Las Vegas wedding chapel and said "I Do" in the company of someone dressed as Elvis Presley.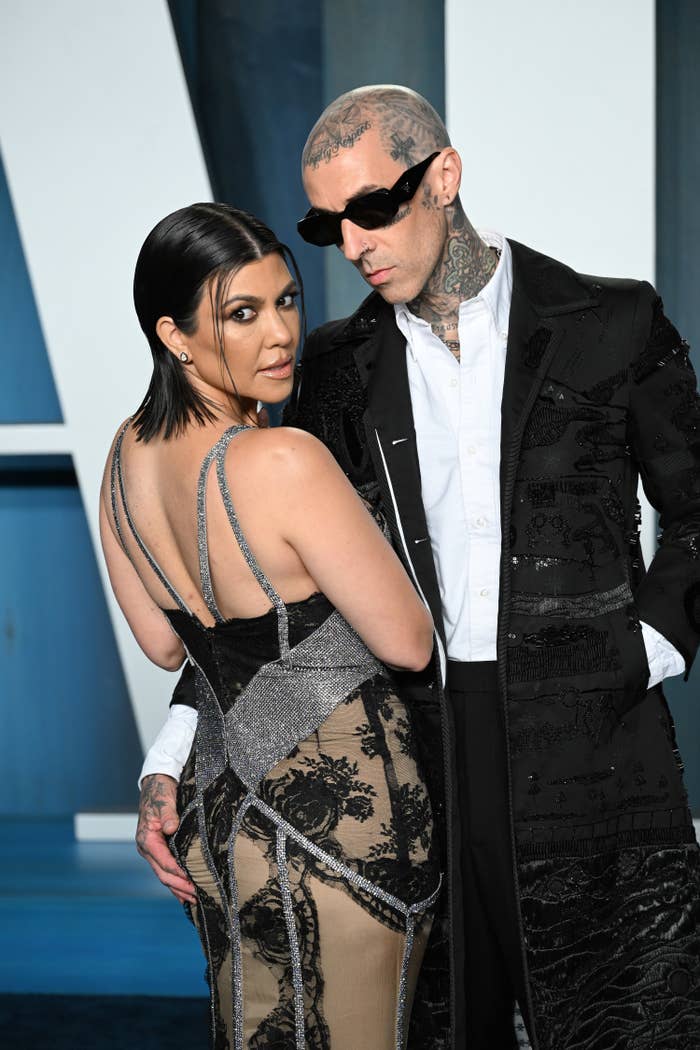 It turned out the couple — who announced their engagement last fall — didn't legally tie the knot during their spontaneous 2 a.m. ceremony. But as Kourtney sees it, the absence of a marriage license doesn't really mean their wedding wasn't legit.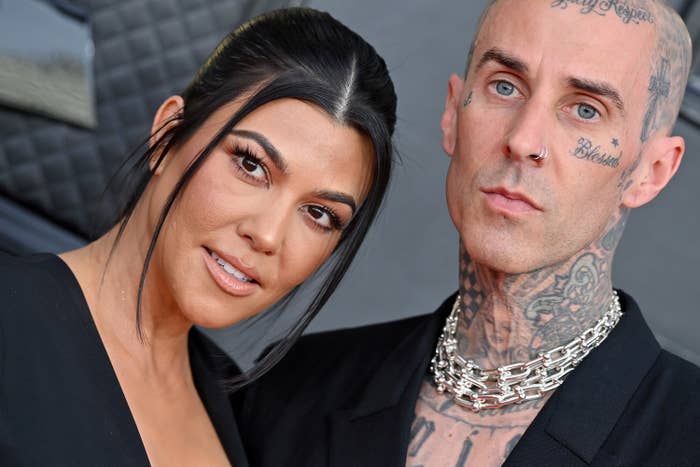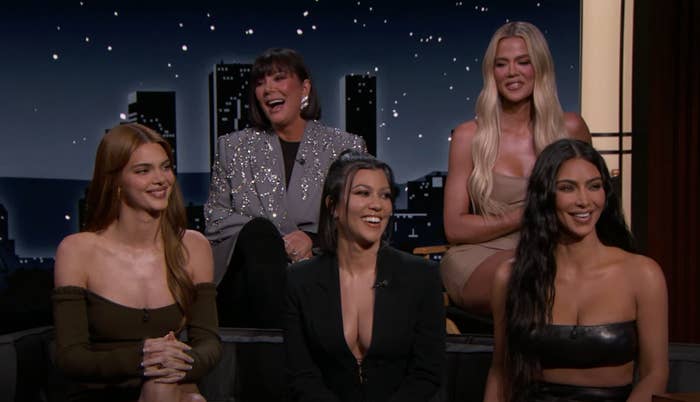 "There was no, like, possibility to get a marriage license at that hour," Kourtney explained, noting that she and Travis wanted to exchange vows with all the technicalities in place and would have if it had been feasible.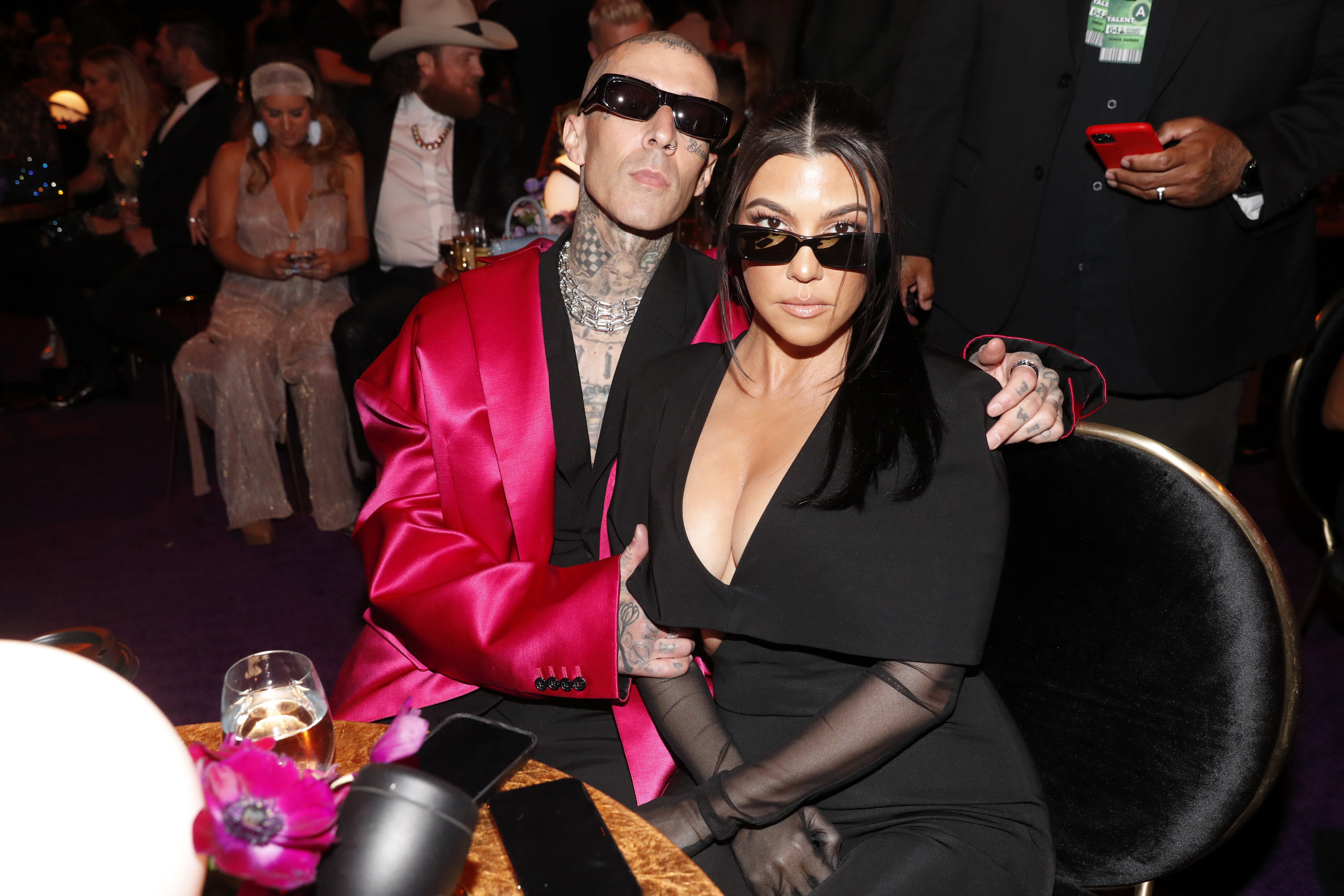 "That's what I thought. And I'm like, 'Are you guys lying?'" she recalled of the conversations that apparently took place when Kravis learned that obtaining a marriage license couldn't happen in the middle of the night, even in Vegas.
"We asked like five times: 'What do we have to do to make this happen?'" Kourtney continued. "It was 2 a.m., and they were like, 'It opens at 8 o'clock.'"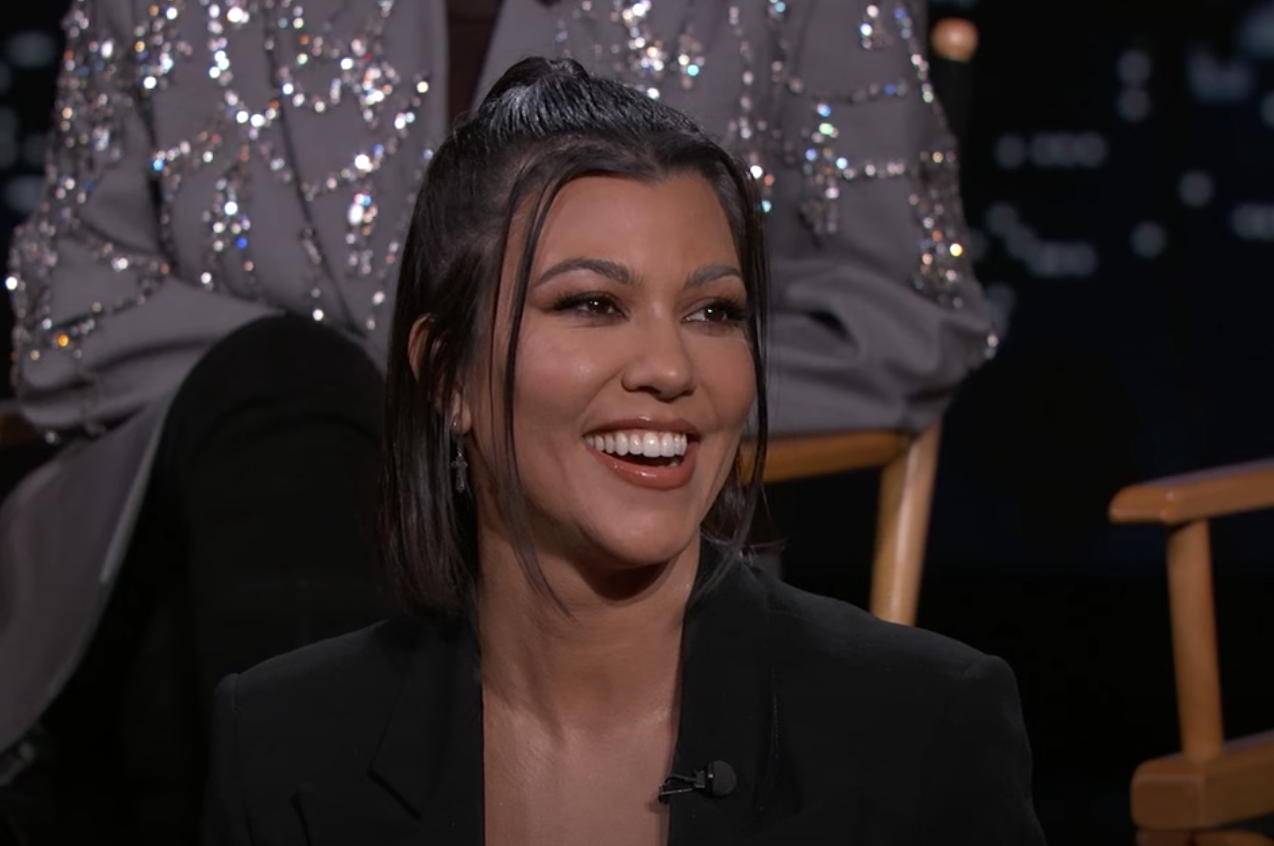 "We did [want to get legally married]. Yes," she confirmed, replying to a question from Jimmy Kimmel asking whether the couple intended to marry "for real." They didn't, however, want to wait until 8 a.m.
"Well, we just...we just did it anyways," Kourtney said. "It's what's in the heart."
Trailing a wave of reports about Kravis's eleventh-hour nuptials on Tuesday, Kourtney shared some details about her and the Blink-182 drummer's elopement on Instagram.
"Once upon a time in a land far, far away (Las Vegas) at 2am, after an epic night and a little tequila, a queen and her handsome king ventured out to the only open chapel with an Elvis and got married (with no license)," she captioned a carousel of photos from their late-night rendezvous.
You can check out the Kardashian-Jenner family's Jimmy Kimmel Live interview here or via the clip above.