Kourtney Kardashian and Travis Barker treated us to a whole collection of couples' Halloween costumes this year, pulled from a range of pop cultural moments stretching back several decades.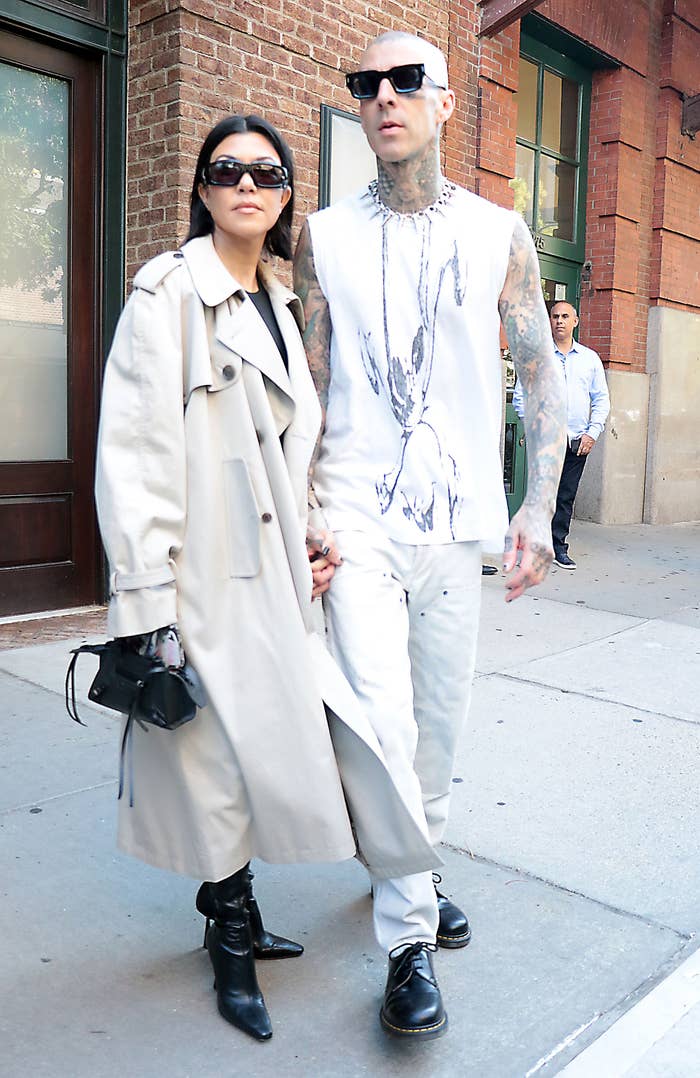 The newly engaged duo unveiled their first collaborative look last week, with Travis channeling Sex Pistols' Sid Vicious and Kourtney dressed as Nancy Spungen.
Then, after images and video clips of Kourtney and Travis paying a Halloween tribute to Quentin Tarantino's film True Romance flooded our Instagram feeds over the weekend, the pair revealed a third and seemingly final joint ensemble yesterday.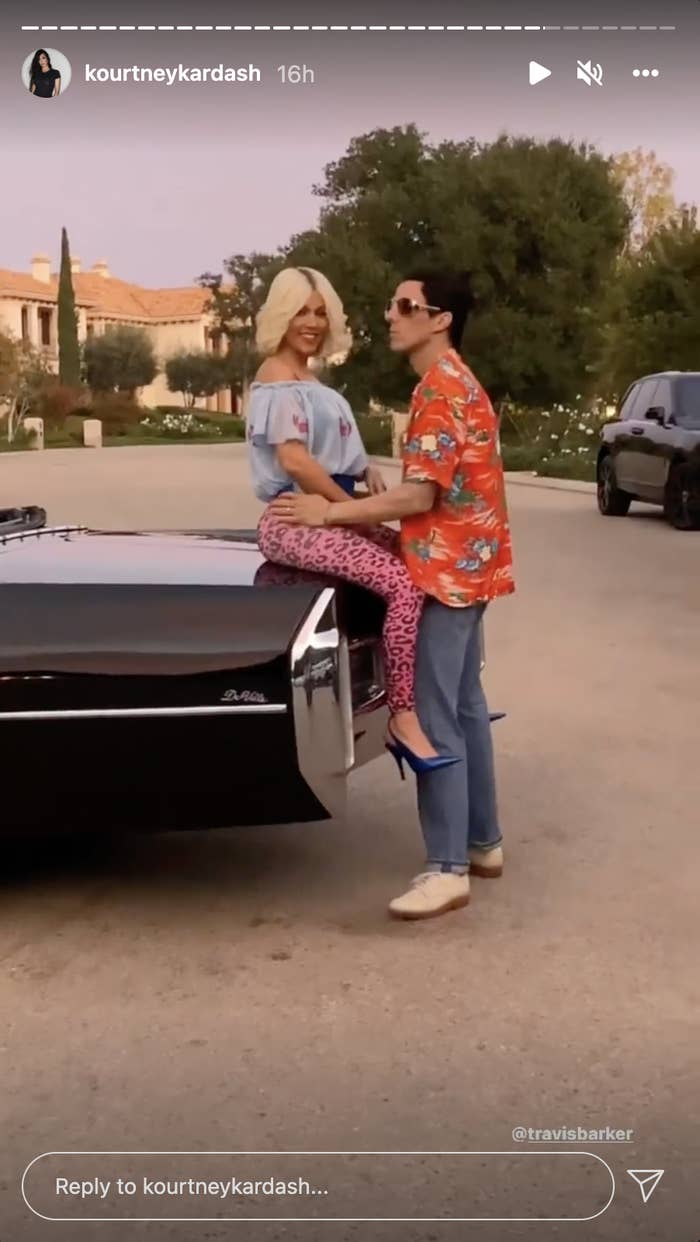 "'Till next Halloween," Kourtney captioned a series of photos that pictured her and Travis as Edward Scissorhands and Kim, his love interest in the 1990 fantasy movie.
The KUWTK alum also posted a couple of short video clips on her Instagram story that saw her and Travis in character.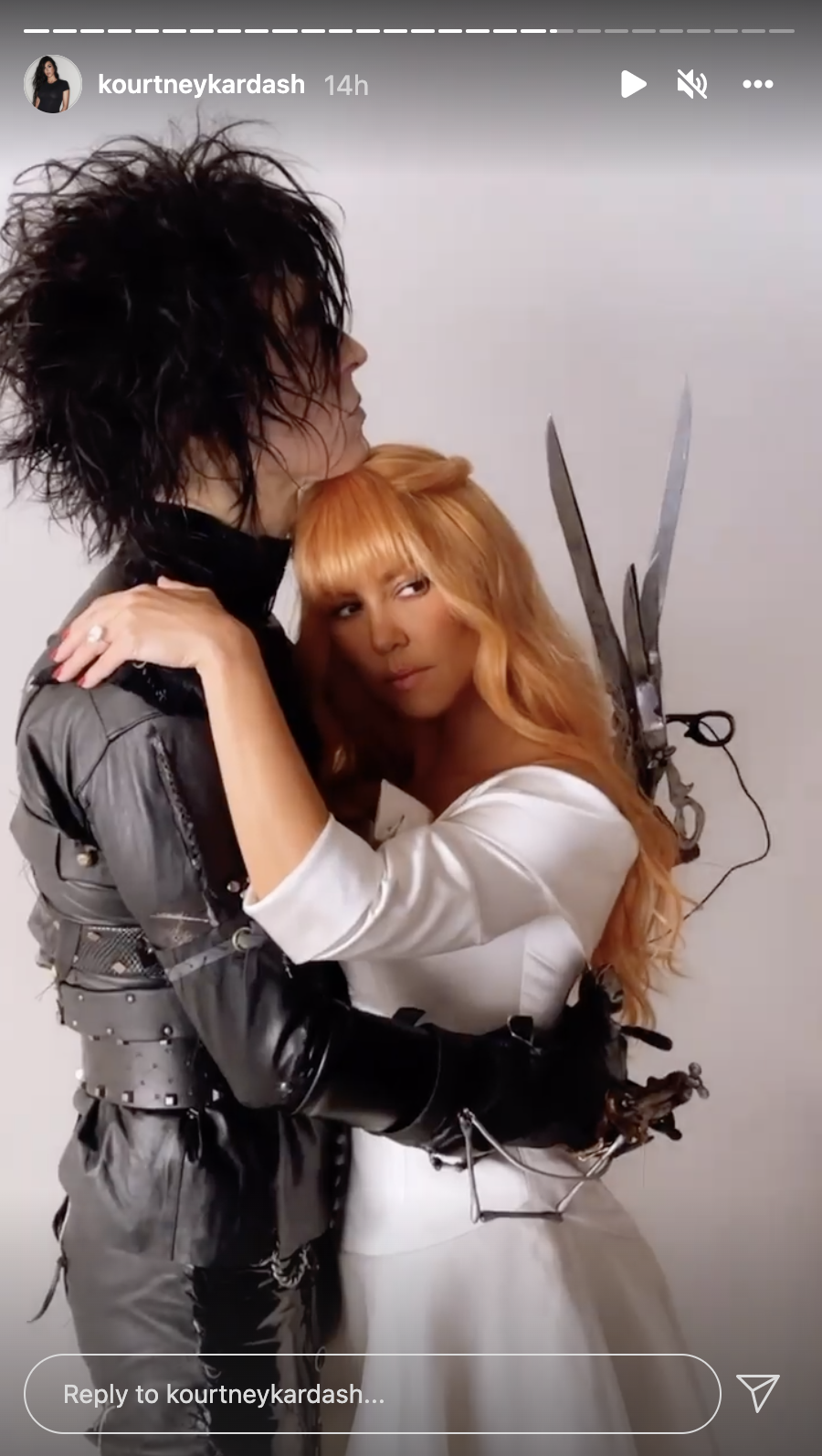 Amber Asaly, the artist credited for Kourtney and Travis' Edward Scissorhands and True Romance photoshoots, shared additional snapshots on social media last night, like this solo portrait of Travis.