People have speculated for years about whether various members of the Kardashian-Jenner family have undergone cosmetic surgery procedures. Well, Kourtney Kardashian uncovered one of the most recent claims on Instagram yesterday — and responded directly to the social media user who shared them.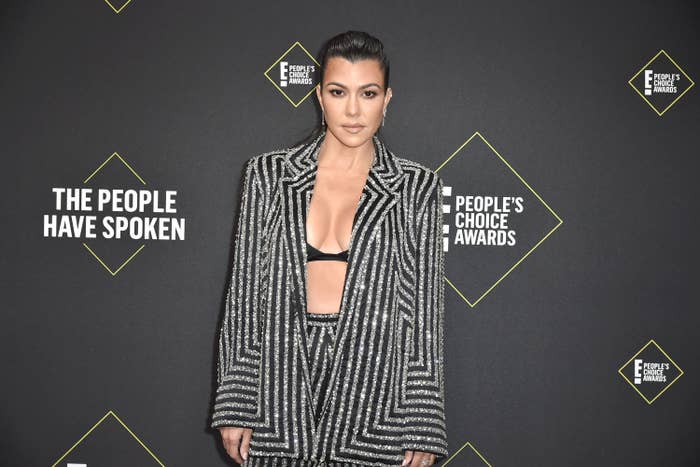 The user's remark, which suggested that Kourtney's opted for a myriad of surgical enhancements, appeared in the comments section of a new post by @popcultureangel.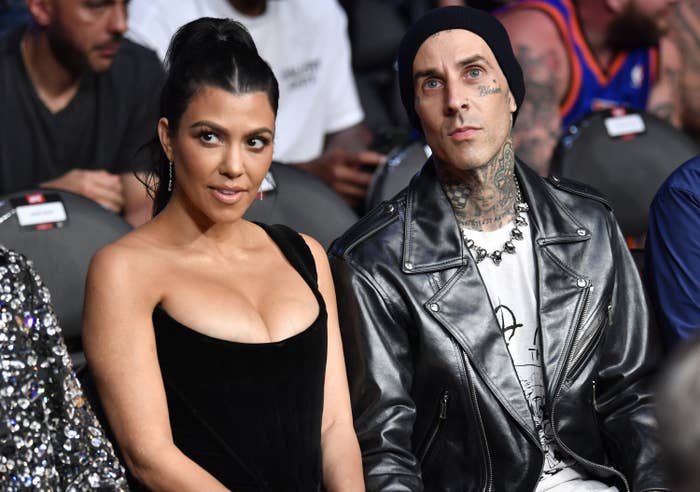 The early 2000s Hollywood nostalgia account shared a collection of images that pictured Kylie Jenner, Kim Kardashian, Khloé Kardashian, Kendall Jenner, Kris Jenner, and Kourtney during that time period.
Hundreds of followers commented on @popcultureangel's post. And in a thread of replies attached to a single comment, someone insisted that Kourtney "got plenty of surgery" between then and now.
"Kourtney got plenty of surgery! She just did it in an extremely natural way that still complimented [sic] her features instead of changed them," the person wrote, before proposing that the Poosh founder had "botox," a "nose job," and either a Brazilian butt lift (BBL) or "some sort of butt shot."
Anyway, Kourtney, who's spoken openly about her breast implants before and why she regretted them, promptly swooped into the Instagram thread to address the plastic surgery claims herself.
"No better compliment than a too good to be real kind of compliment," she wrote. "Butt shot and Brazilian butt lift, um thanks 💁🏻‍♀️ and you were just getting started."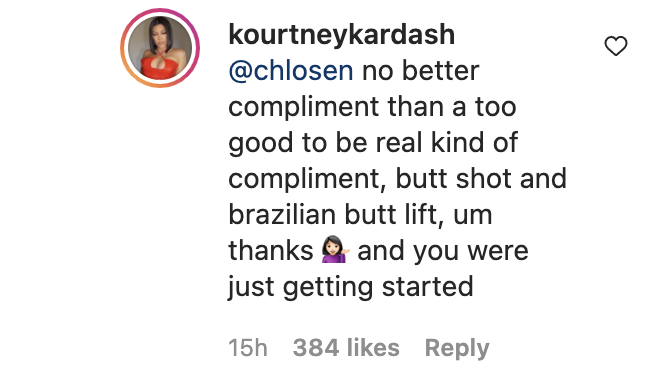 That's all Kourtney had to say about that. Either way, we probably shouldn't be scrutinizing changes to her appearance like this, even knowing the Kardashian-Jenners have long perpetuated beauty standards that are dangerous and don't celebrate real bodies.