Kourtney Kardashian isn't expecting another child. As for the intermittent speculation about whether or not she's pregnant — it sounds like the former KUWTK star is, understandably, so over it.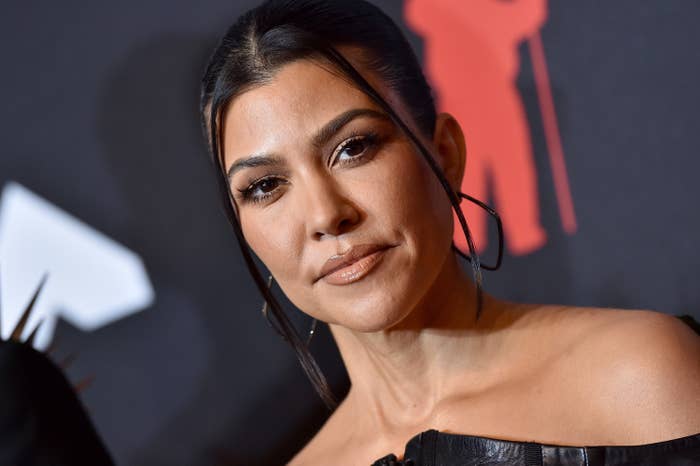 Kourtney, who shares three children with her ex, Scott Disick, confronted another wave of inappropriate questions and body-shaming comments from her followers on Instagram yesterday. This wasn't the first time.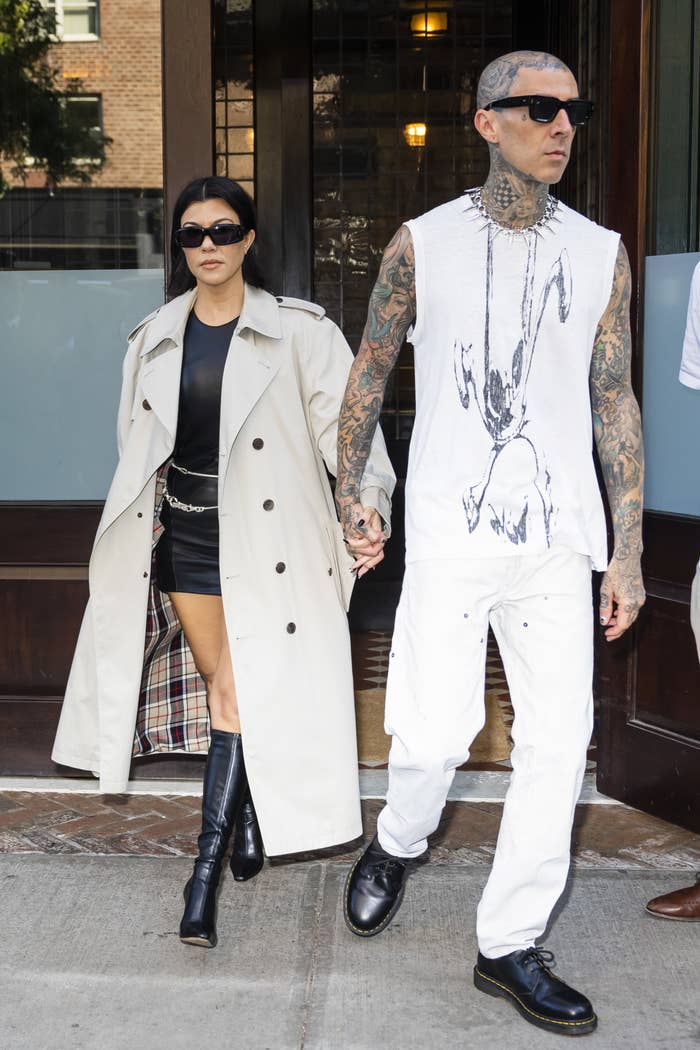 Those of us who keep up with the Poosh founder on social media know Kourtney has been sharing swimsuit photos pretty frequently in recent weeks, some of which she took during her picturesque family vacation with Travis Barker in Mexico.
One of her latest Instagram posts includes several photos that picture Kourtney hanging out in a pool with her daughter, 9-year-old Penelope Disick. For some reason, people saw the snapshots and thought it made sense to ask if Kourtney's pregnant.
There are a few inquiries we can safely categorize as "always best kept to oneself," and that's one of them. Kourtney seemed to think the remarks that surfaced on her post didn't warrant a real response, which makes sense. Instead, she replied to a comment with a simple question.
"Are we really gonna do this every time I post a photo?" Kourtney asked, before promptly sharing an additional pool day pic with Travis.
Kourtney captioned the last photo "life with you," to which Travis responded, "I couldn't love you more." Aww.
So, to wrap up, let's stop hyper-scrutinizing bodies and asking people if they're pregnant. Seriously, if you're thinking about doing it, just don't.