Kourtney Kardashian and Travis Barker debuted at the Met Gala tonight — as individuals, and also as a couple.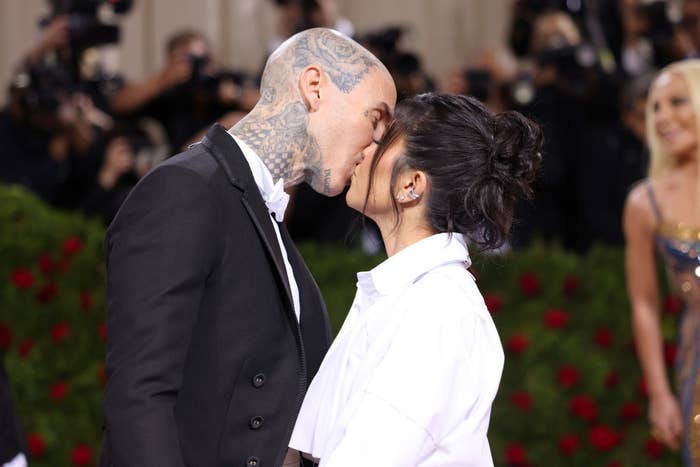 Kravis, who announced their engagement last fall and recently gave their wedding a test run in Vegas, stepped out in New York City this evening for fashion's biggest night.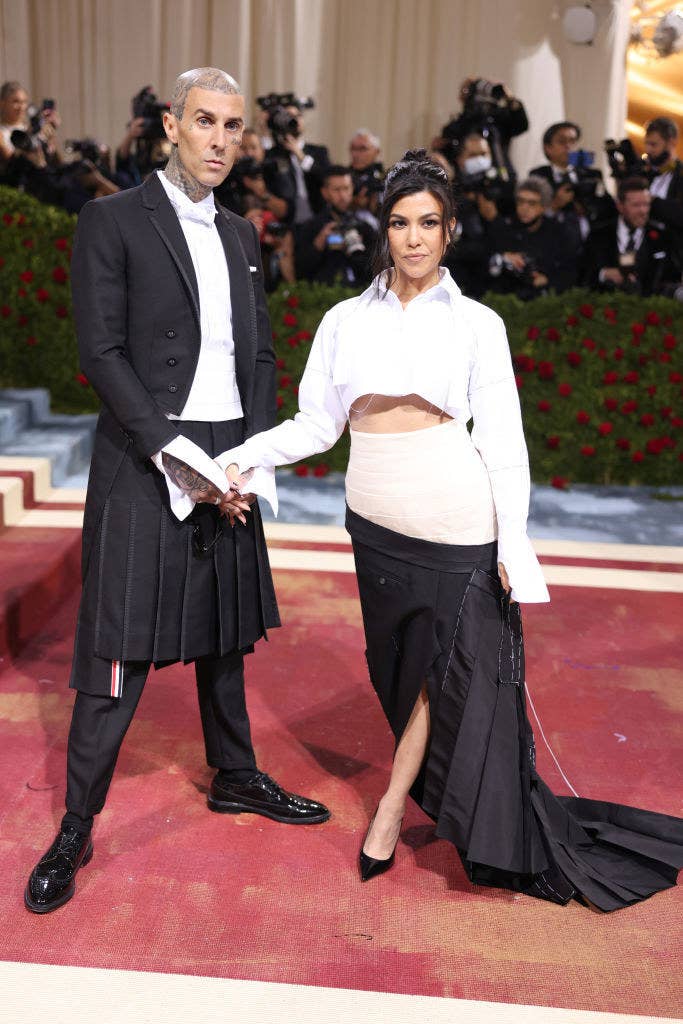 It was pretty exciting, especially because it was their first time at the Met ball, and both Kourtney and Travis dressed for the occasion.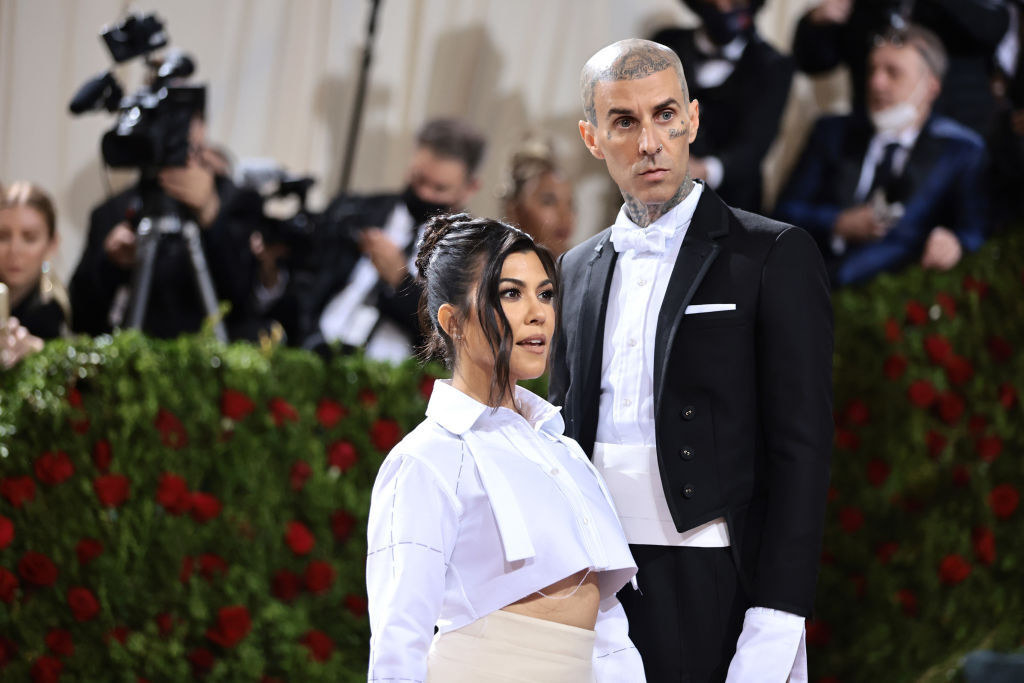 Alongside most of Kourtney's family — returning Met Gala attendees Kim Kardashian, Kendall Jenner, Kylie Jenner, and Kris Jenner were joined by Khloé Kardashian, Kourtney's fellow newcomer — they arrived in ensembles that paid homage to the gala's "gilded glamour" theme.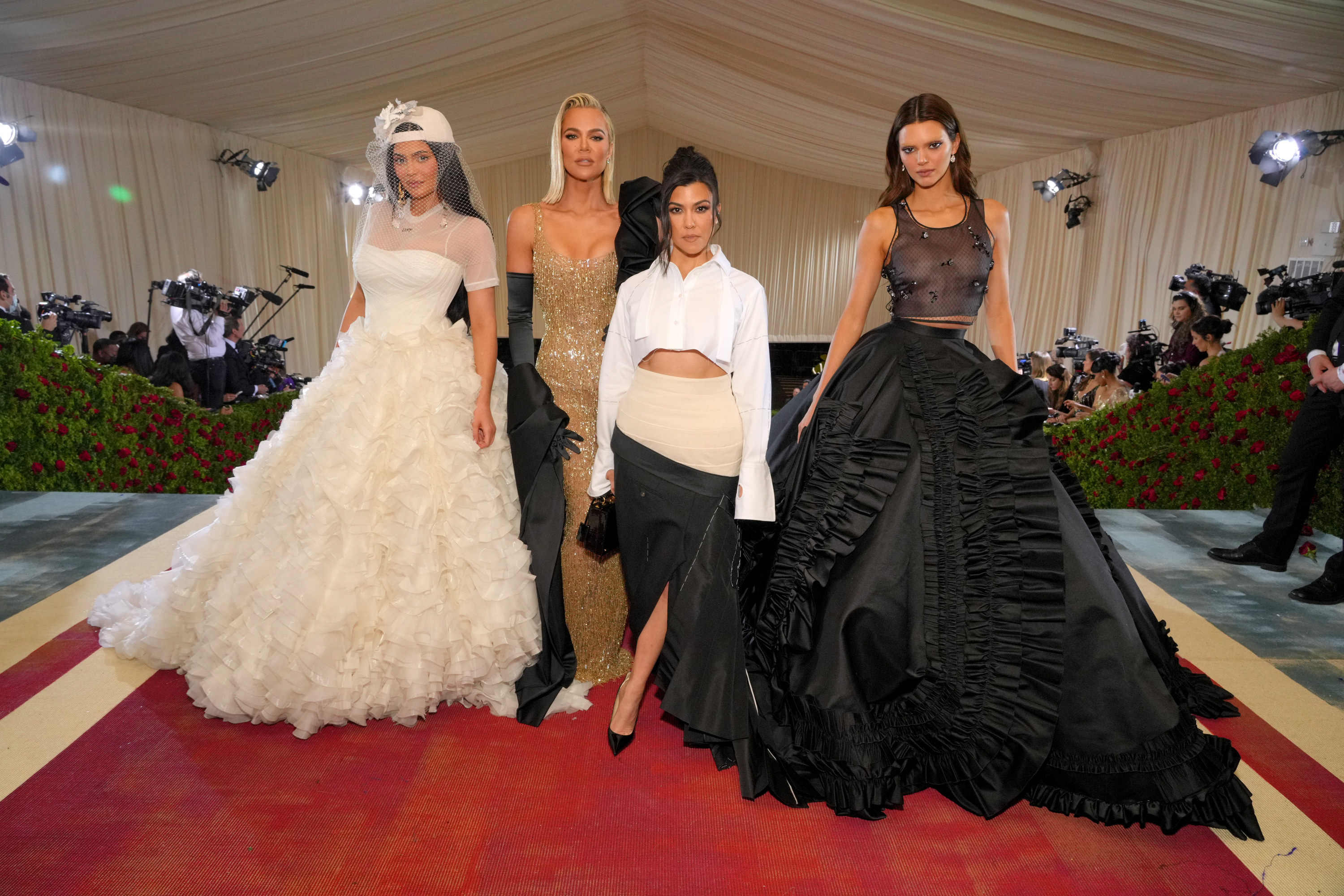 "We're just having fun," Kourtney said on the red carpet. She explained that her and Travis intentionally wore coordinated outfits — which seemed to include matching pleated skirts — and noted that hers is meant to look as if it's "falling" or "dripping off of him."
Kourtney and Travis also painted each other's initials on their nails. Please enjoy this closeup of their nail art.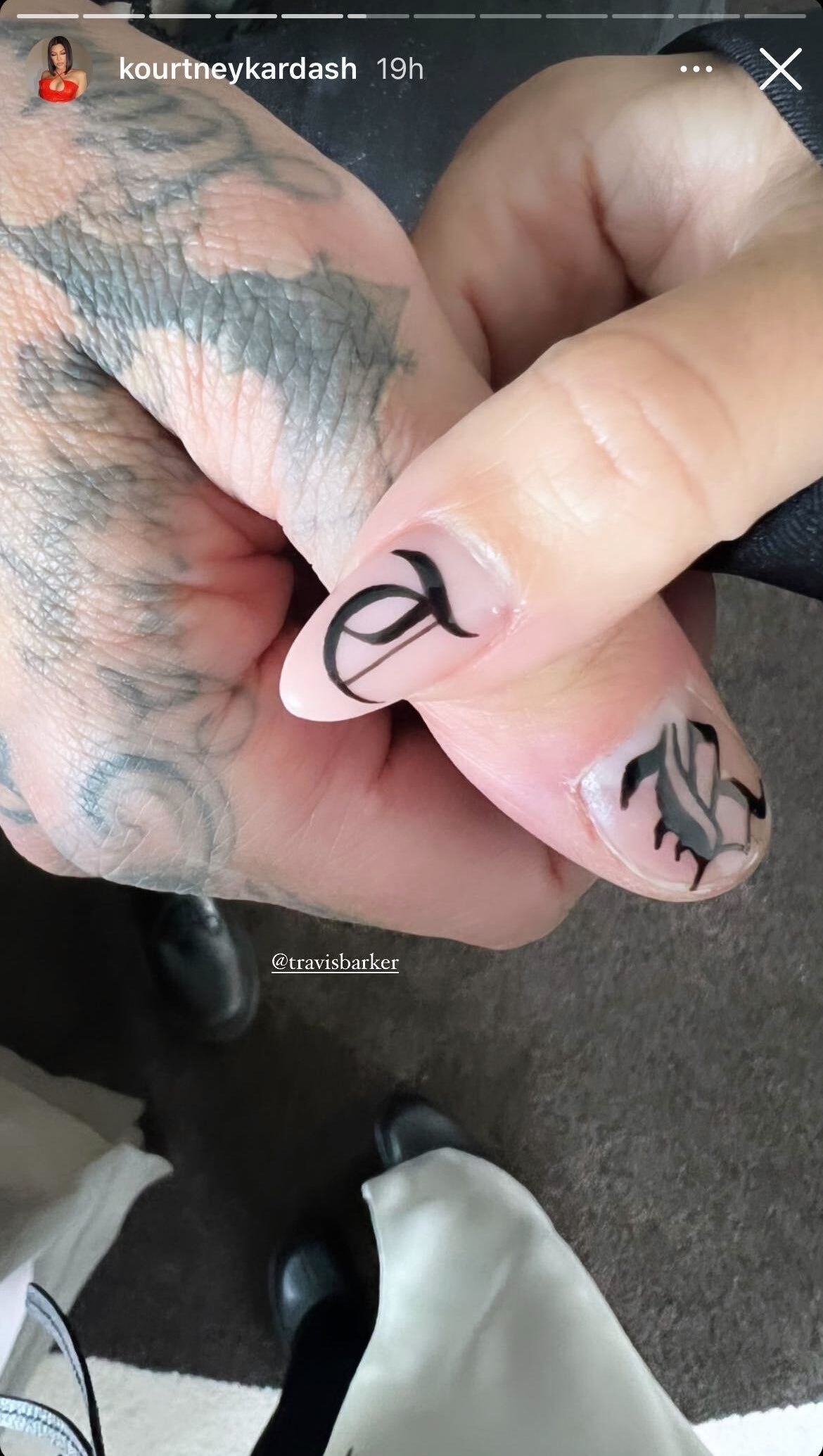 We see it. Feel free to LMK your thoughts on Kravis's very first Met ball in the comments below.