Kim Kardashian called out Kanye West this morning for what she described as an "obsession with trying to control and manipulate" narratives surrounding their divorce, after the rapper, who legally changed his name to Ye late last year, once again aired his grievances about North West's presence on TikTok.
Ye's latest comments about 8-year-old North — the first of four children he shares with Kim — trailed a slew of others that made headlines in recent weeks, as he accused the former KUWTK star of allowing their daughter to wear makeup on social media to "antagonize" him and generally "playing games" with their kids amid the breakup.
After filing for divorce from Kanye at the beginning of 2021, Kim was comparatively less vocal about their split before today. "Kanye's constant attacks on me in interviews and on social media is actually more hurtful than any TikTok North might create," she wrote, opening a lengthy message that appeared on her Instagram story.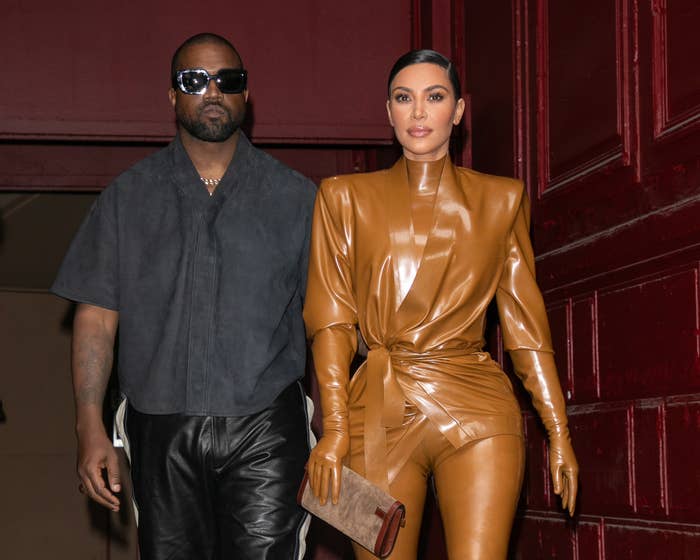 "As the parent who is the main provider and caregiver for our children I am doing my best to protect our daughter while also allowing her to express her creativity in the medium that she wishes with adult supervision - because it brings her happiness," Kim added, referencing the TikTok account that she technically operates alongside North, given her daughter's young age.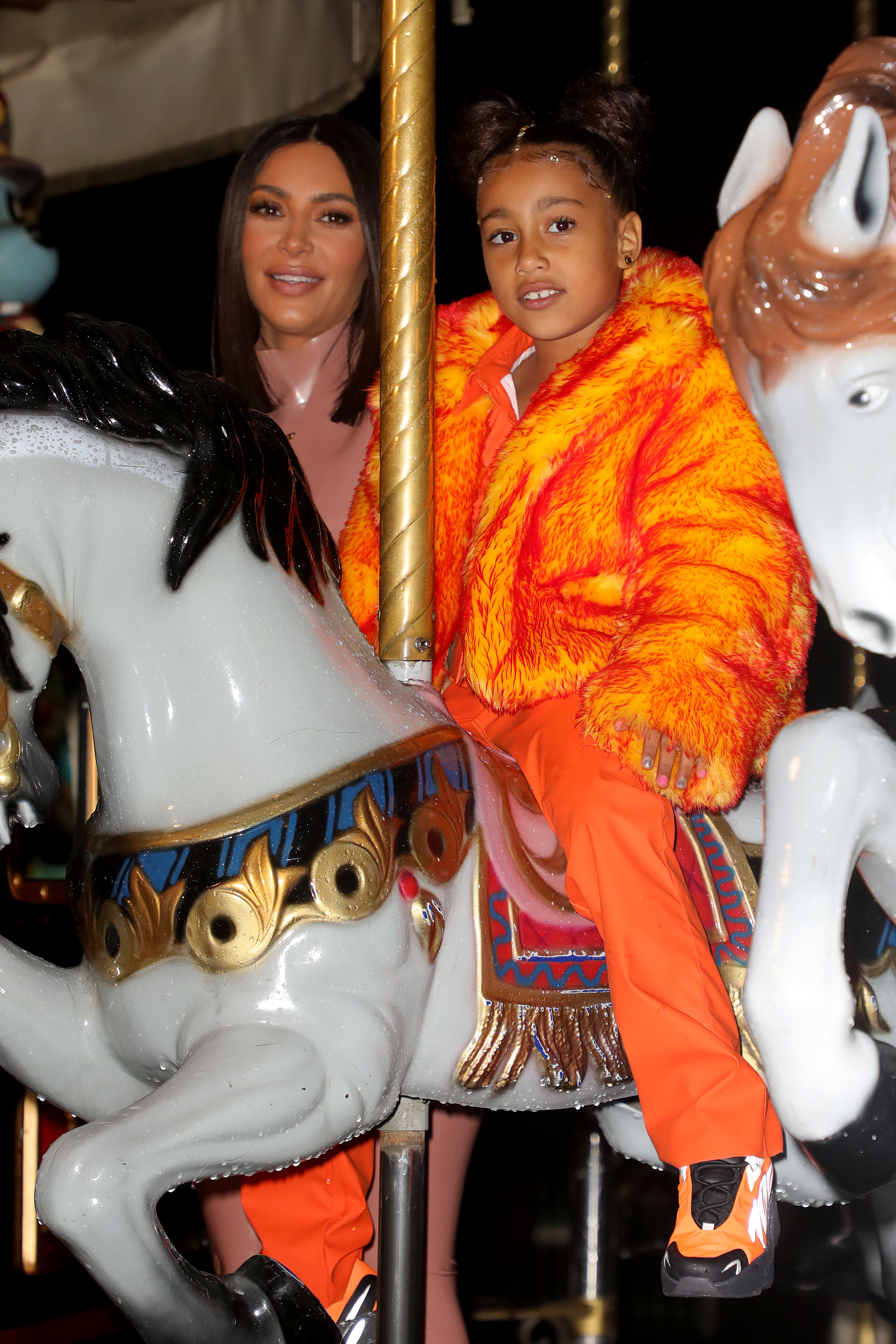 "Divorce is difficult enough on our children and Kanye's obsession with trying to control and manipulate our situation so negatively and publicly is only causing further pain for all," she continued. "From the beginning I have wanted nothing but a healthy and supportive co-parenting relationship because it is what is best for our children and it saddens me that Kanye continues to make it impossible every step of the way."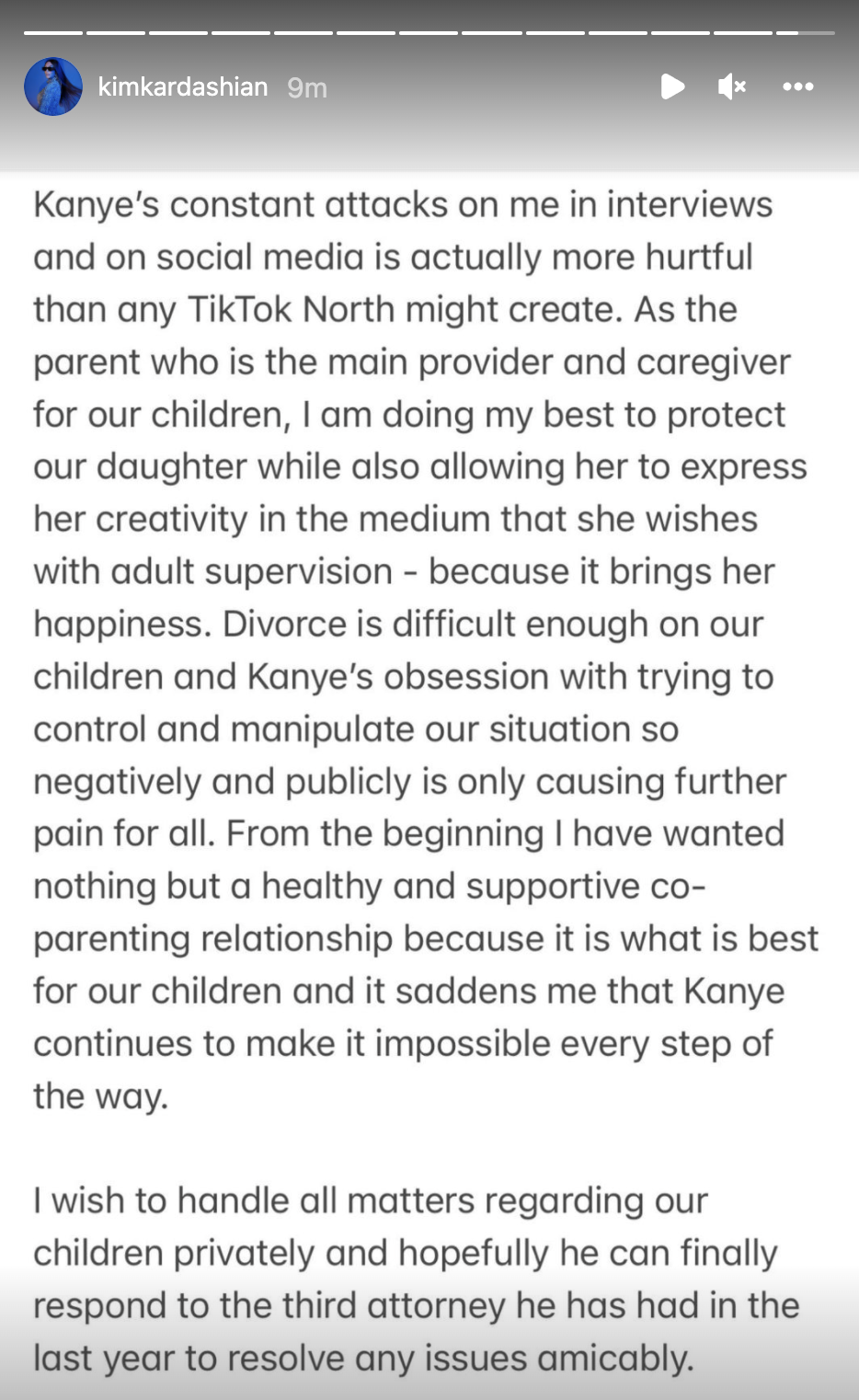 Earlier, Ye followed his previous remarks during a widely discussed Hollywood Unlocked interview with more direct complaints about North's social video activity.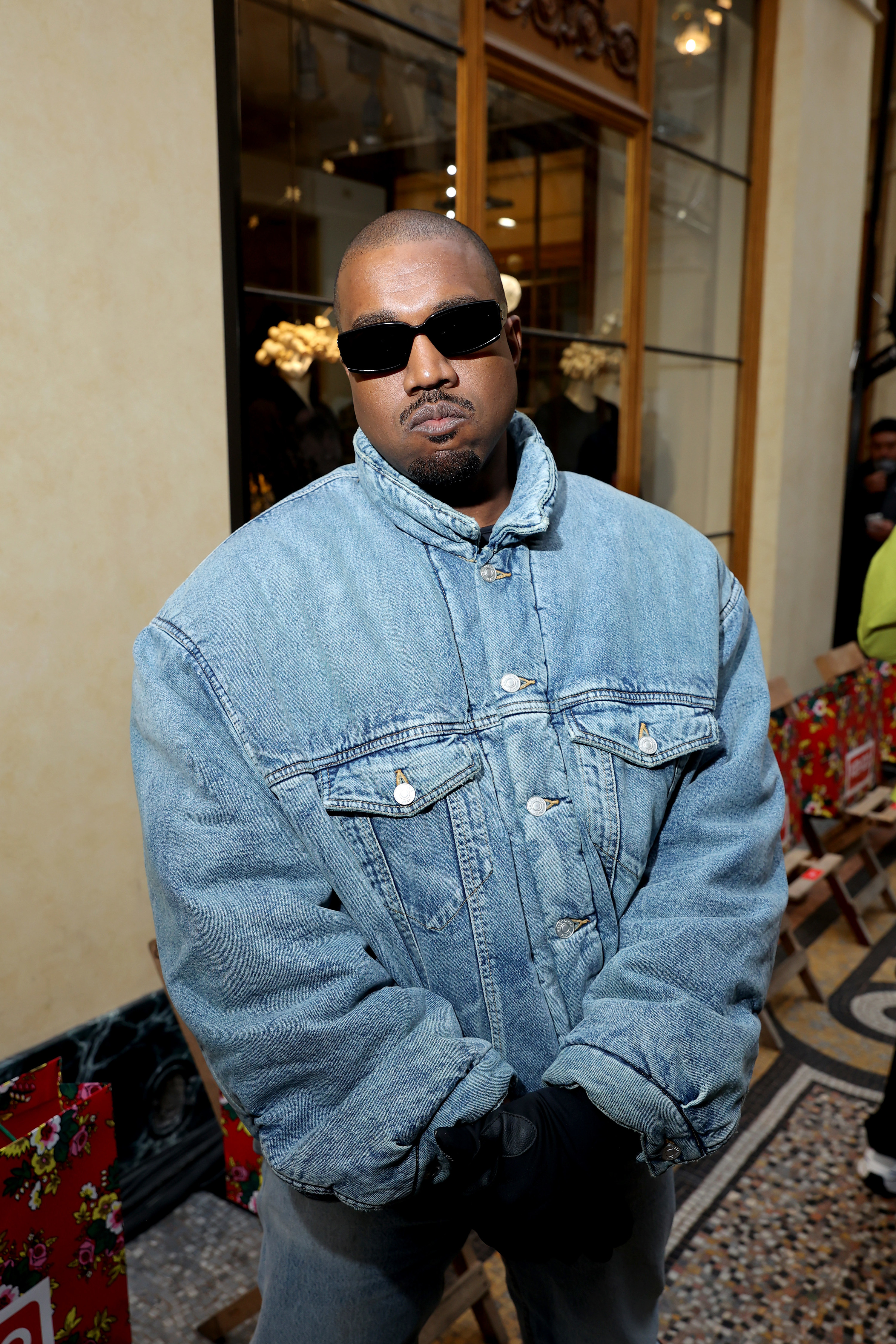 Captioning an Instagram post that featured a screenshot taken from one of his daughter's TikTok videos, Ye suggested she's "being put on TikTok against [his] will."
"SINCE THIS IS MY FIRST DIVORCE I NEED TO KNOW WHAT I SHOULD DO ABOUT MY DAUGHTER BEING PUT ON TIKTOK AGAINST MY WILL ?" the caption read.