Kim Kardashian takes Halloween pretty seriously, and has been known to celebrate the fun holiday with solo looks as well as group costumes involving various members of her family.
As far as themed festivities are concerned, the KUWTK alum certainly went all out this year. Various photos that appeared on Kim's Instagram story yesterday showed the reality star's home decked out in ghostly decor for a "kids party" she hosted there.
Naturally, Kim also gave her followers a visual rundown of her own Halloween ensemble, plus those worn by her kids, on Instagram last night. Thanking LA-based makeup artist Ash Kolm, she recorded a quick video showing off an all-platinum look that seemed to resemble a cowgirl costume, but metallic.
Kim's children each made appearances on their mom's social media page, with Saint West dressing as a truck driver and Chicago West wearing a witch costume.
North West and two friends posed in multicolored wigs while sported matching stares and black clothing.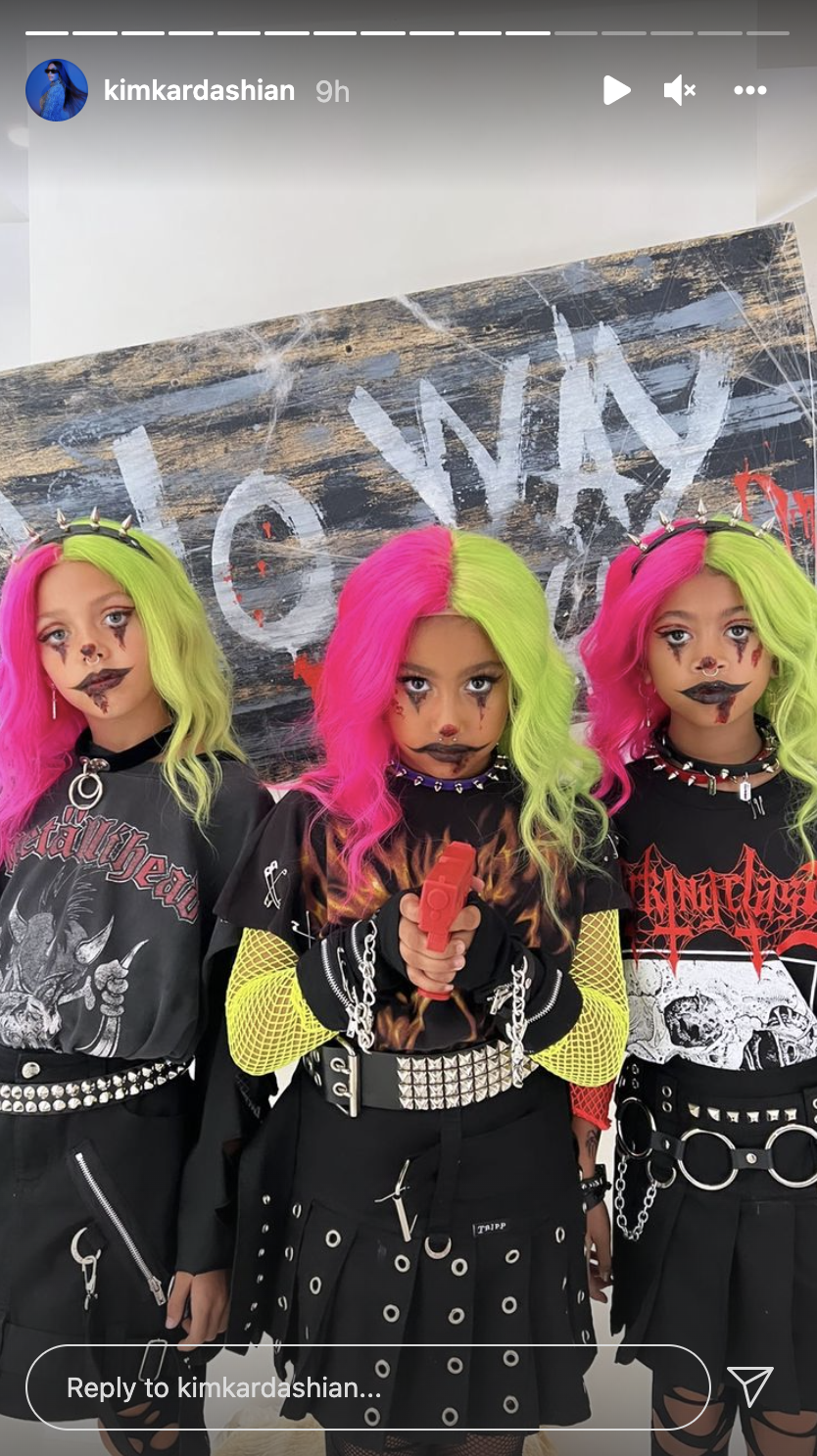 Apparently, the trio went as "cereal killers" this Halloween, per an Instagram post captioned by Tracy Romulus, Kim's pal and a marketing executive for her KKW brand.
What's your take on these looks? Feel free to share thoughts in the comments below.