Kim Kardashian was at the center of one too many high-profile Photoshop scandals in the years that preceded last December's Disneyland incident — an editing blunder, which, bizarrely, involved pictures of her daughter, Chicago West, and niece, True Thompson.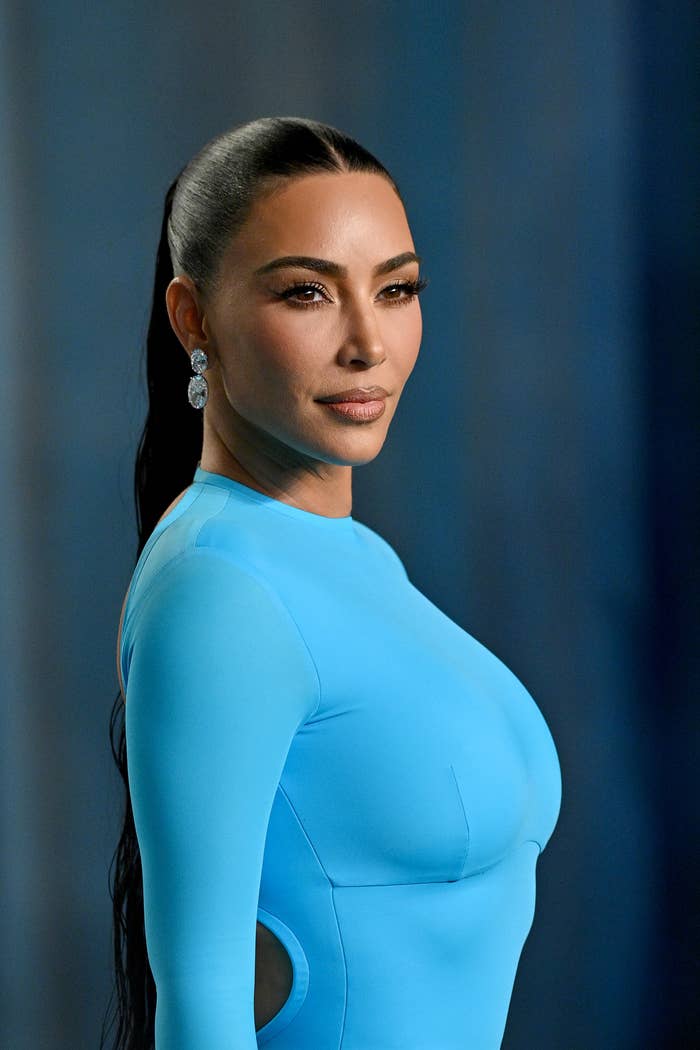 Viral conspiracy theories circulated for months after Kim's Disneyland snapshots surfaced on Instagram. Khloé Kardashian, who's faced her share of backlash over egregious retouching, accidentally confirmed those theories a few weeks ago, when she revealed offhandedly that True visited the theme park for the first time on her 4th birthday.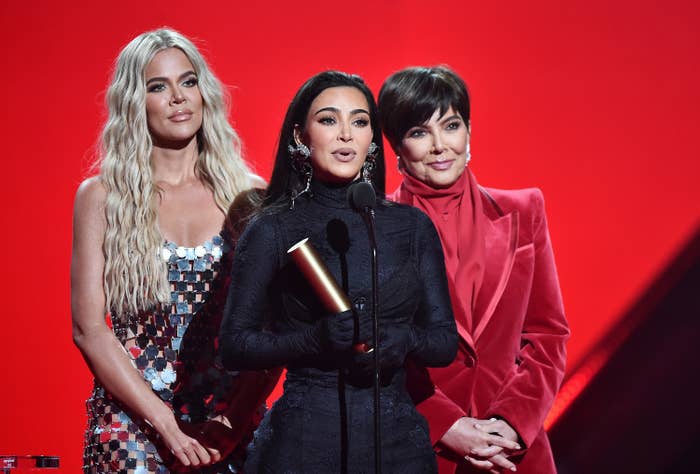 Obviously, people had some questions. For starters, did Kim really remove Kylie Jenner's daughter, Stormi Webster, from those Disneyland pics and replace her with images of True? Also — and maybe most pressing — if she did, um, why?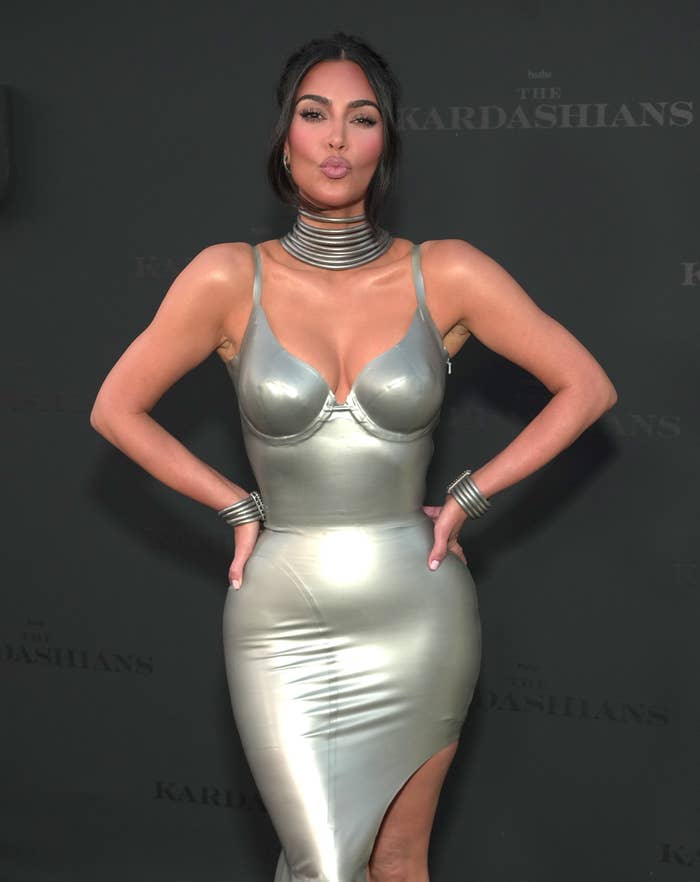 Kim's followers finally got some direct answers from her today. After denying claims that she edited her belly button out of a new Skims advertisement, the reality star returned to her Instagram stories to share a "Photoshop confession."
"OK OK sooooo you know I am all about my aesthetic!" she began. "And my IG grid is pink and blue lately. Isn't it so cute and well planned out!"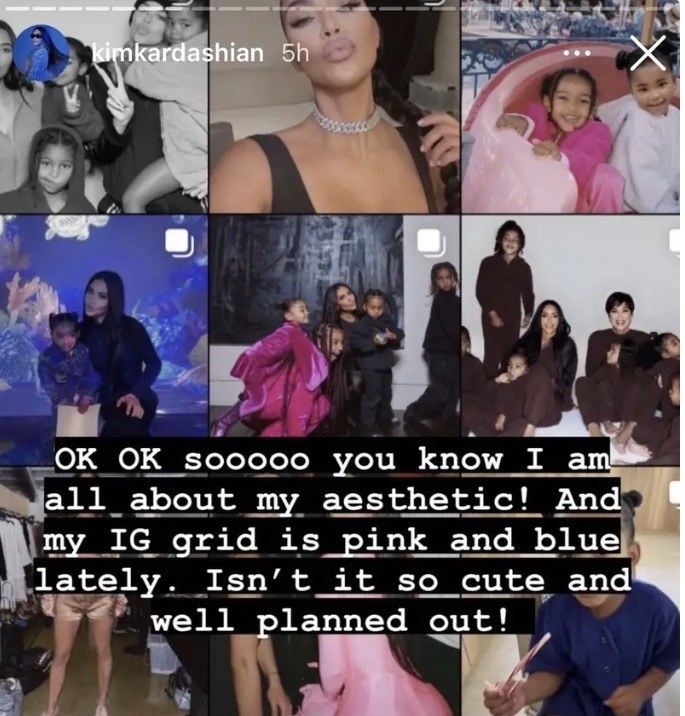 Then, acknowledging that the Disneyland situation warranted "some serious explaining," Kim said that, yes, it was Stormi standing beside Chicago in the original photos.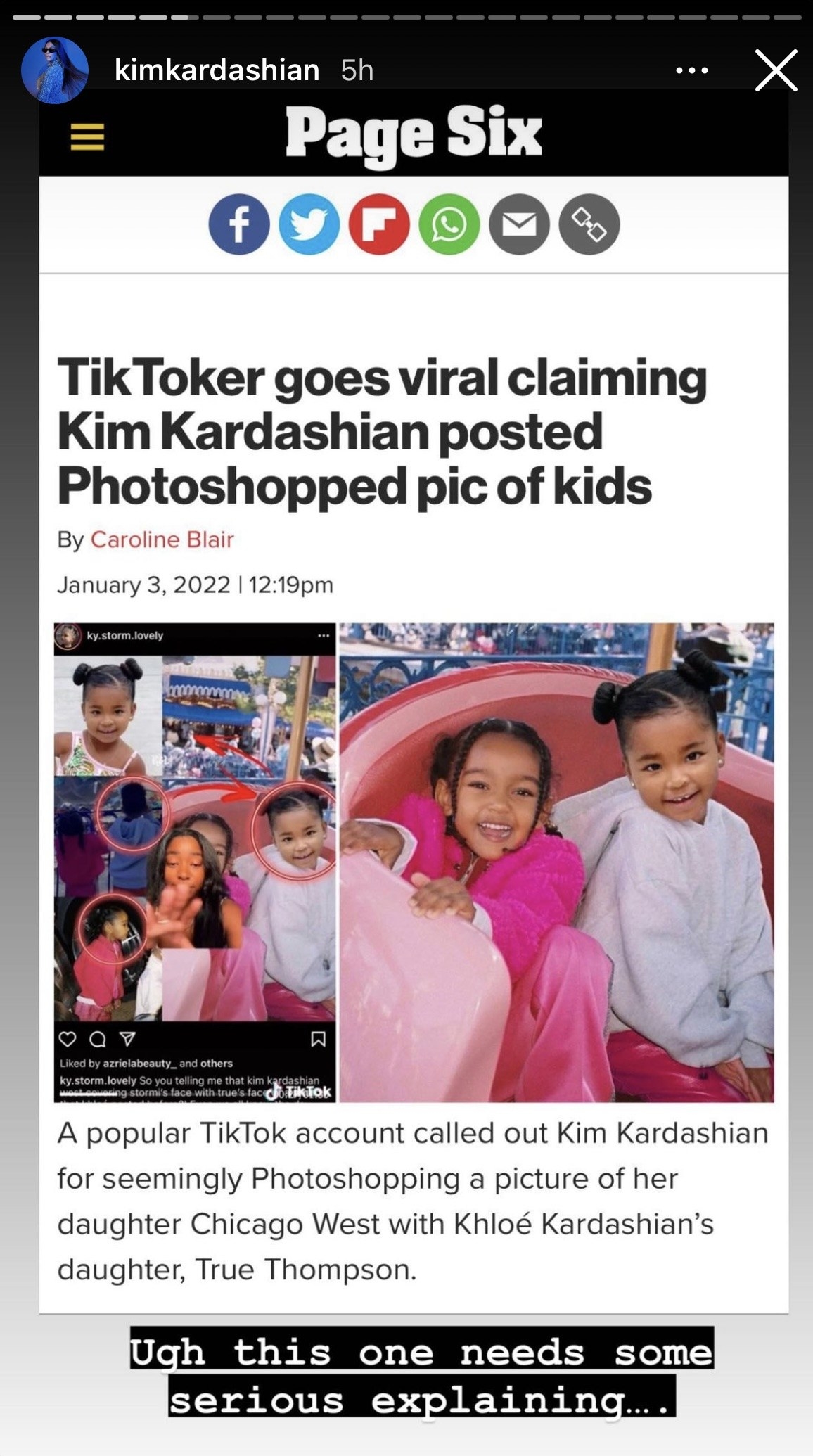 She was apparently replaced with True because Kylie "wasn't really feeling posting at the moment," but Kim wanted Chicago's pink ensemble on the grid, and she wasn't letting anything stand in her way.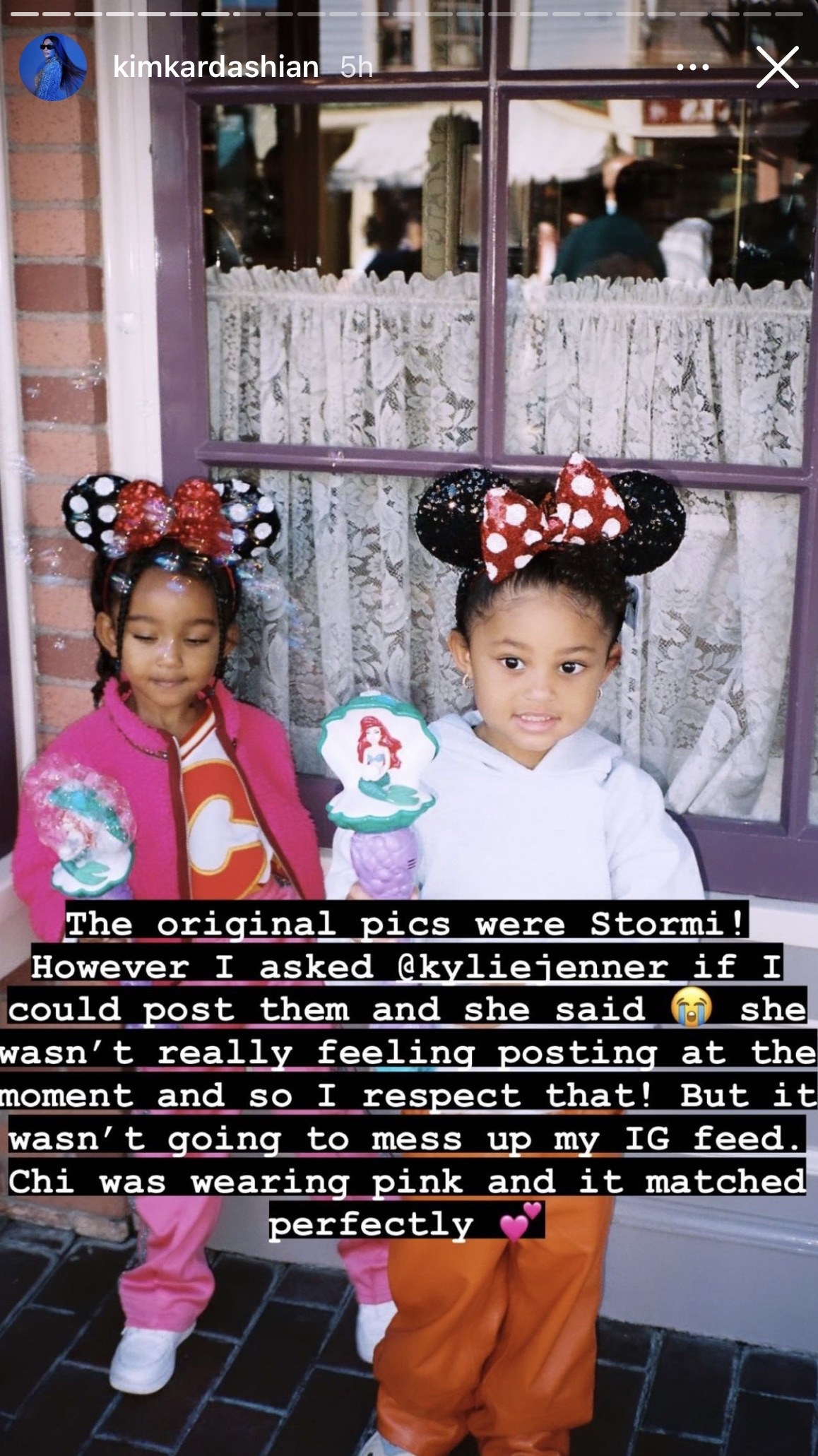 "It wasn't going to mess up my IG feed. Chi was wearing pink and it matched perfectly," Kim wrote. "You know how much a good aesthetic means to my soul and I will be damned if Kylie will ruin that for me and mess up my IG grid. So thank you True for taking one for the team!"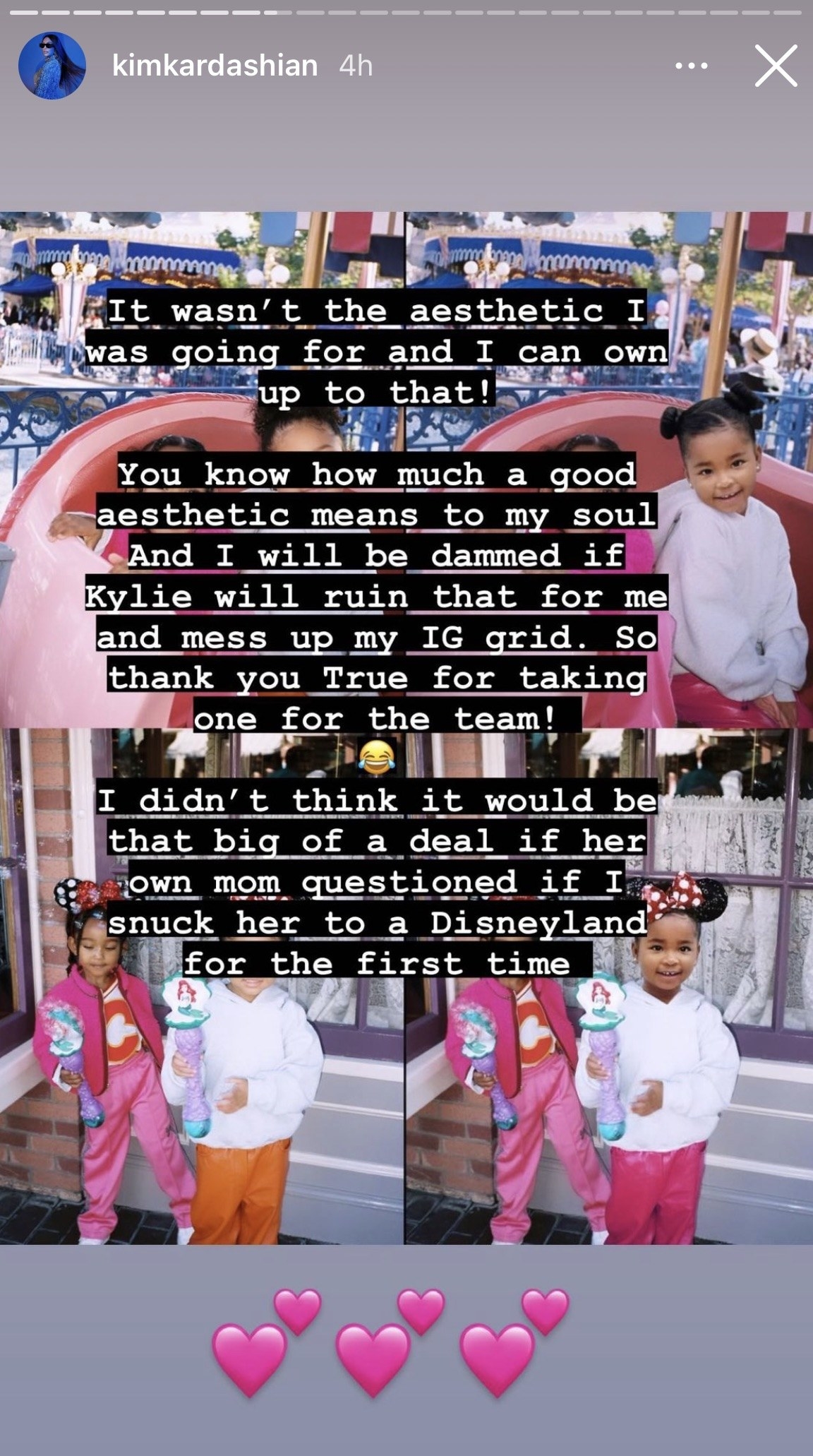 Kim also used this opportunity to address claims she edited photos of Pete Davidson, who is apparently just very good-looking. If you still have doubts about the definition of his jawline, there's a live photo on Kim's to stamp them out.
Anyway, this is a lot to take in! Feel free to let me know your thoughts in the comments.