And her look was definitely unforgettable!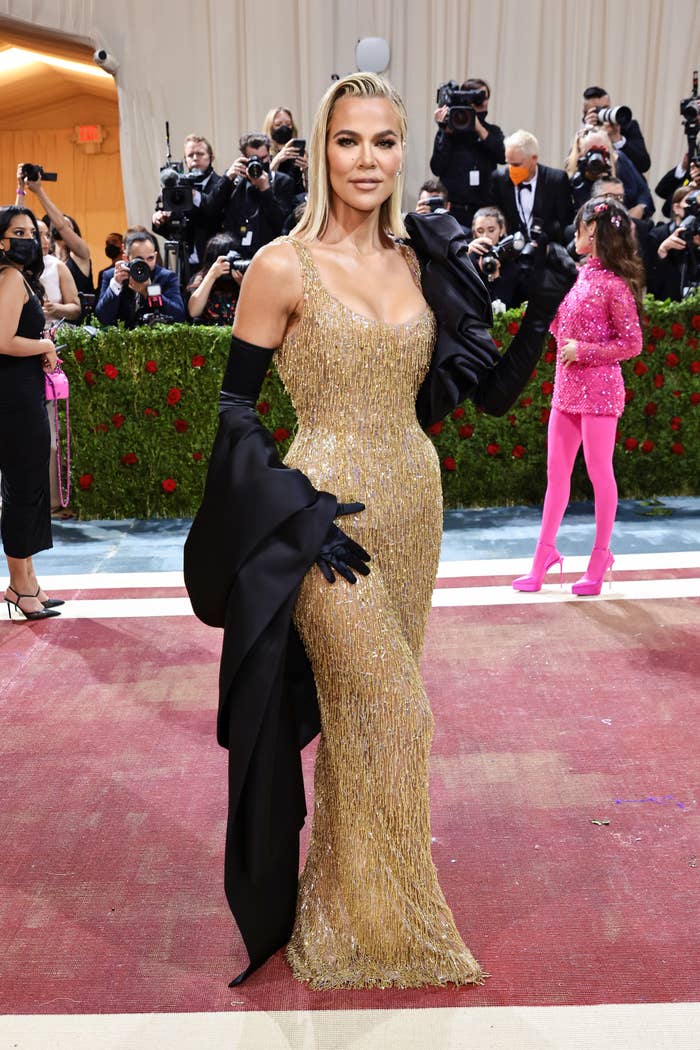 Khloé came dressed for the theme "In America: An Anthology of Fashion," aka an homage to the Gilded Age.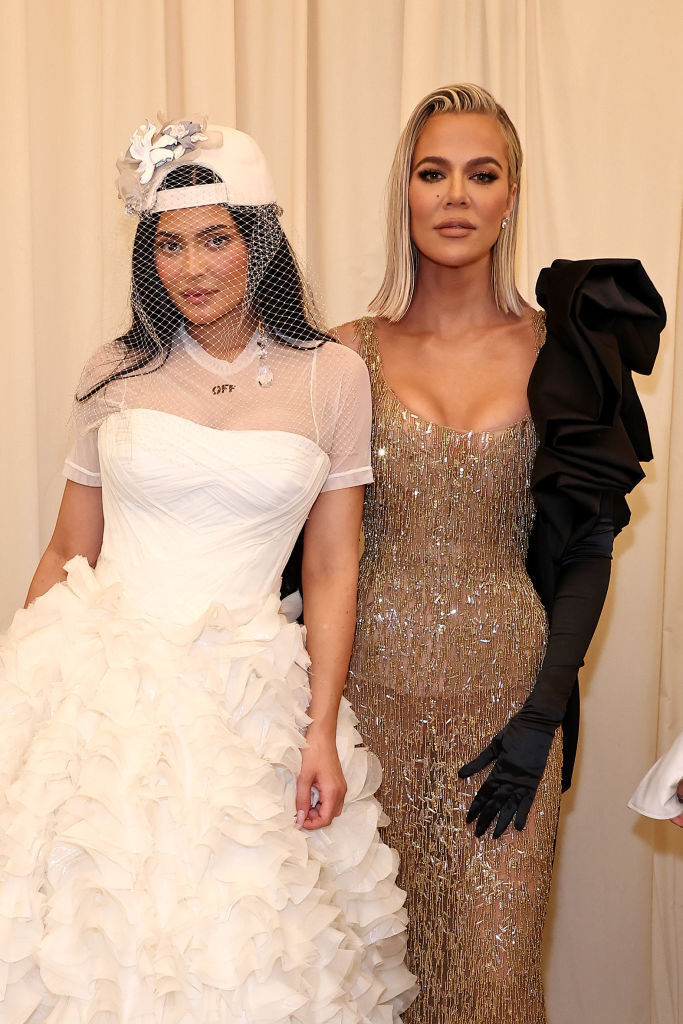 They were seemingly attached to a shawl?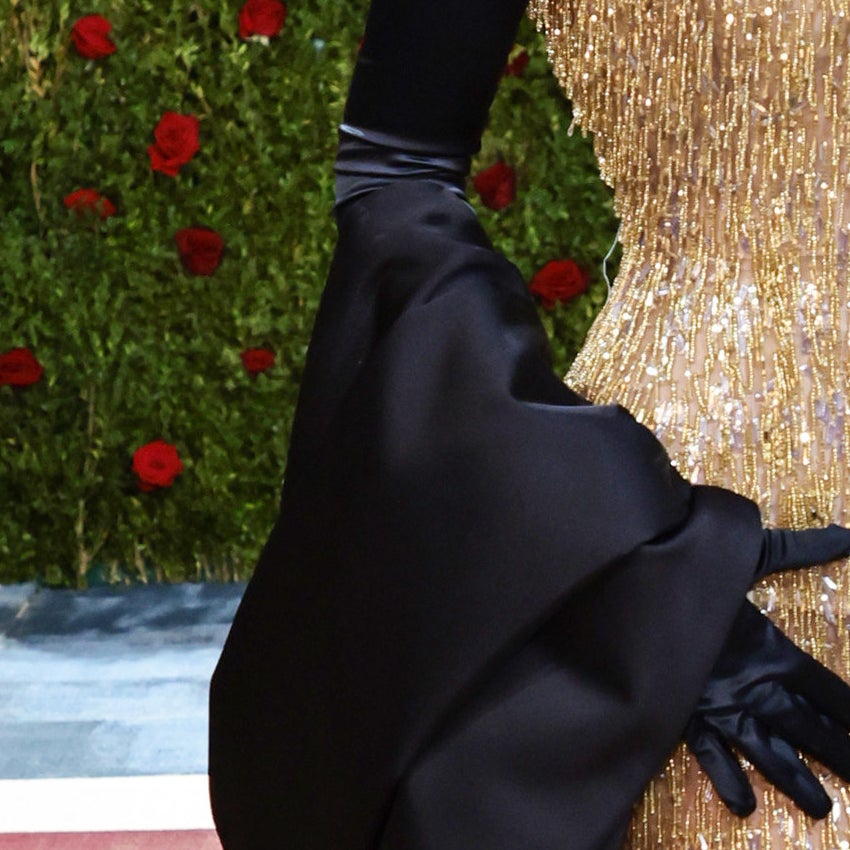 Khloé's appearance at the Met Gala is quite interesting considering people have been speculating for years that Anna Wintour — the longtime editor-in-chief of Vogue and primary overseer of the Met Gala guest list — had blacklisted Khloé from the event because she wasn't famous enough to make the cut.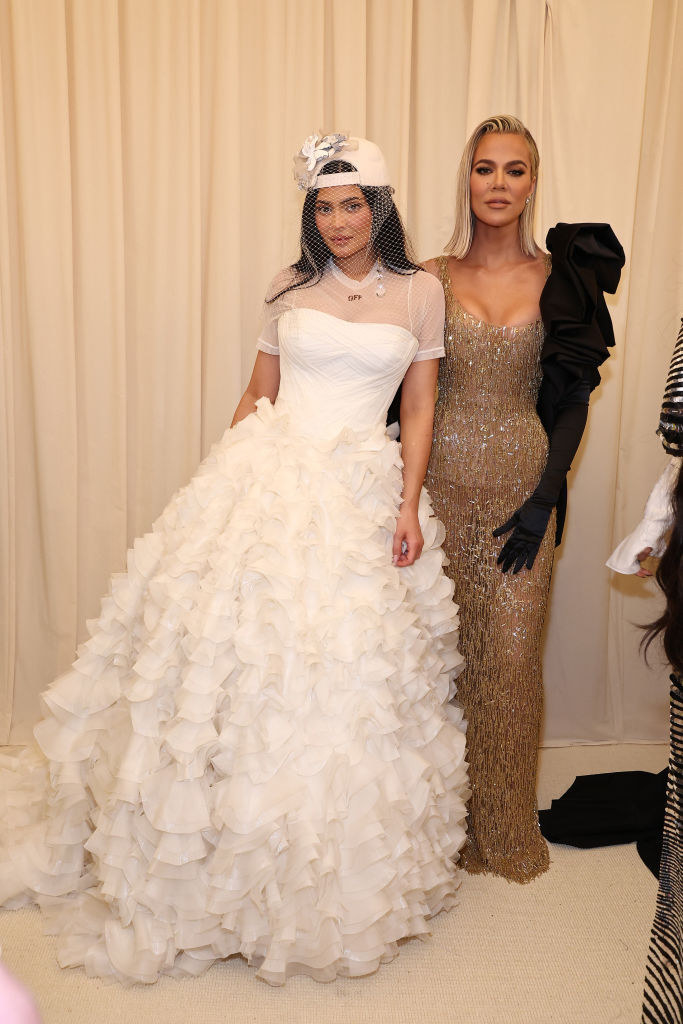 Last year, Khloé addressed these rumors and tweeted, "Absolutely NOT true," in response to a fan who asked her to "please clarify" after reports said she had been banned.
Khloé also attempted to shut down public scrutiny about her Met ball absences last month, when a social media user rehashed the gossip on Instagram.
Anyway, clearly Khloé' has now made the guest list! On the red carpet she noted that she "just had to be a part of this experience" and is looking forward to a glass of champagne. Considering 2022 marks the first time all Kardashian-Jenner ladies are in attendance at the Met, there's going to be a lot of clinking glasses at Khloé's table tonight.