If you've checked out Kendall Jenner's social media page this week, then you may already know the supermodel is presently enjoying a ski trip in the posh resort town of Aspen, Colorado.
Nestled in the Rocky Mountains, Aspen stands at elevations high enough to give people altitude sickness and, in mid-January, temperatures range from about 10 to 30 degrees.
Glacial conditions are apparently no match for Kendall though, as she demonstrated in a carousel of Instagram photos that pictured her wearing only a string bikini and enormous fur boots.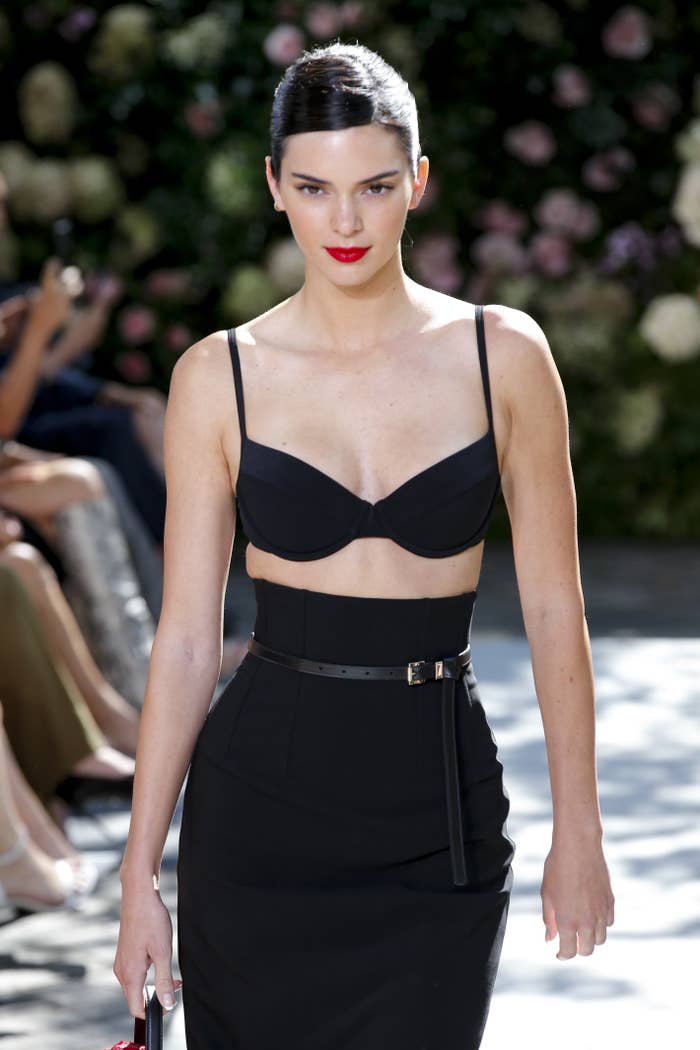 Referencing the Dutch motivational speaker who champions cold conditions as a means of physical and mental betterment, Kendall captioned the recent post, "Wim Hof said ice baths."
Kendall's family members are evidently not concerned about her exposure to the elements, as Khloe Kardashian spotlighted her younger sister's style on her own Instagram story yesterday and called her "the legend."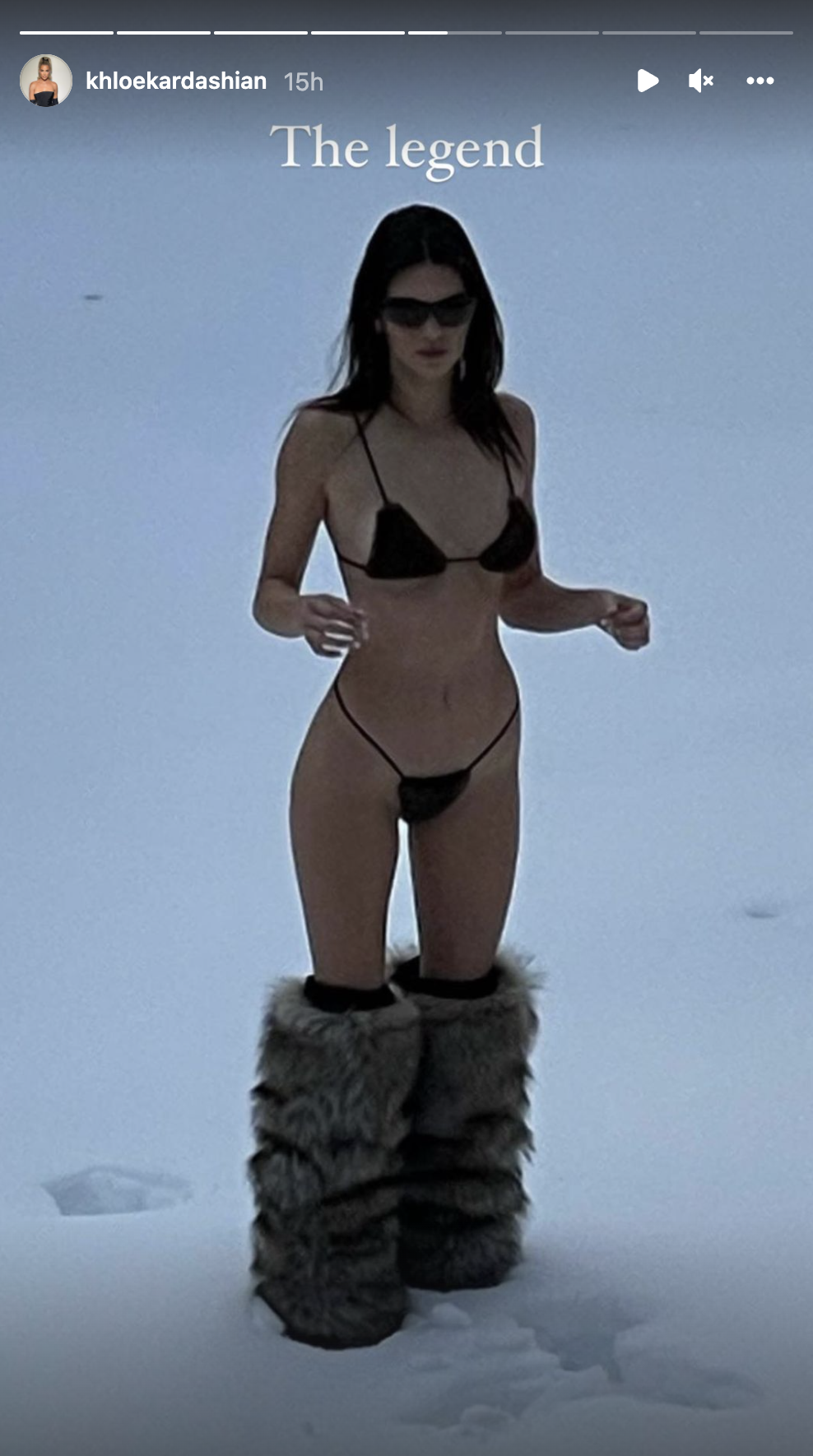 Performative snow gear seems to be all the rage these days — do we remember when Dua Lipa staged a full-fledged photoshoot wearing industrial-strength fuzzy boots and a swimsuit amid what looked like a remarkably mild evening in December? — and it's worth noting that we've seen looks like these from other members of the Kardashian-Jenner crew over the years, starting with Kim Kardashian's controversial "furkini" back in 2015.
Here, we see Kourtney Kardashian, in the same Colorado destination as Kendall, dressed in similar attire about a year ago. She quite memorably captioned these pics, "How's your Aspen?"