Jonah Hill is an actor, director, and screenwriter. And, if you follow him on Instagram, you're probably aware that he also happens to be a great surfer.
The Don't Look Up star has been exploring this passion for several years now. Back in 2019, he celebrated his first foray into the water on Instagram. "Been terrified to surf my whole life," he captioned a photo of himself holding a surfboard. "Totally random fear and at the same time always been a secret dream of mine. Turned out to be one of the most fun experiences I've ever had."
Those who follow Jonah, or his partner Sarah Brady, on social media know he seems to be surfing more and more often lately. Both the celebrity and environmental activist, who is an avid surfer, post pictures of themselves, and each other, enjoying the sport pretty frequently.
For some unfathomable reason, there are people out there who felt the need to criticize Jonah for doing this, and wrote "Jonah Hill Ruined Surfing" on a sign that was left on the stairs leading to San Onofre Beach in San Diego.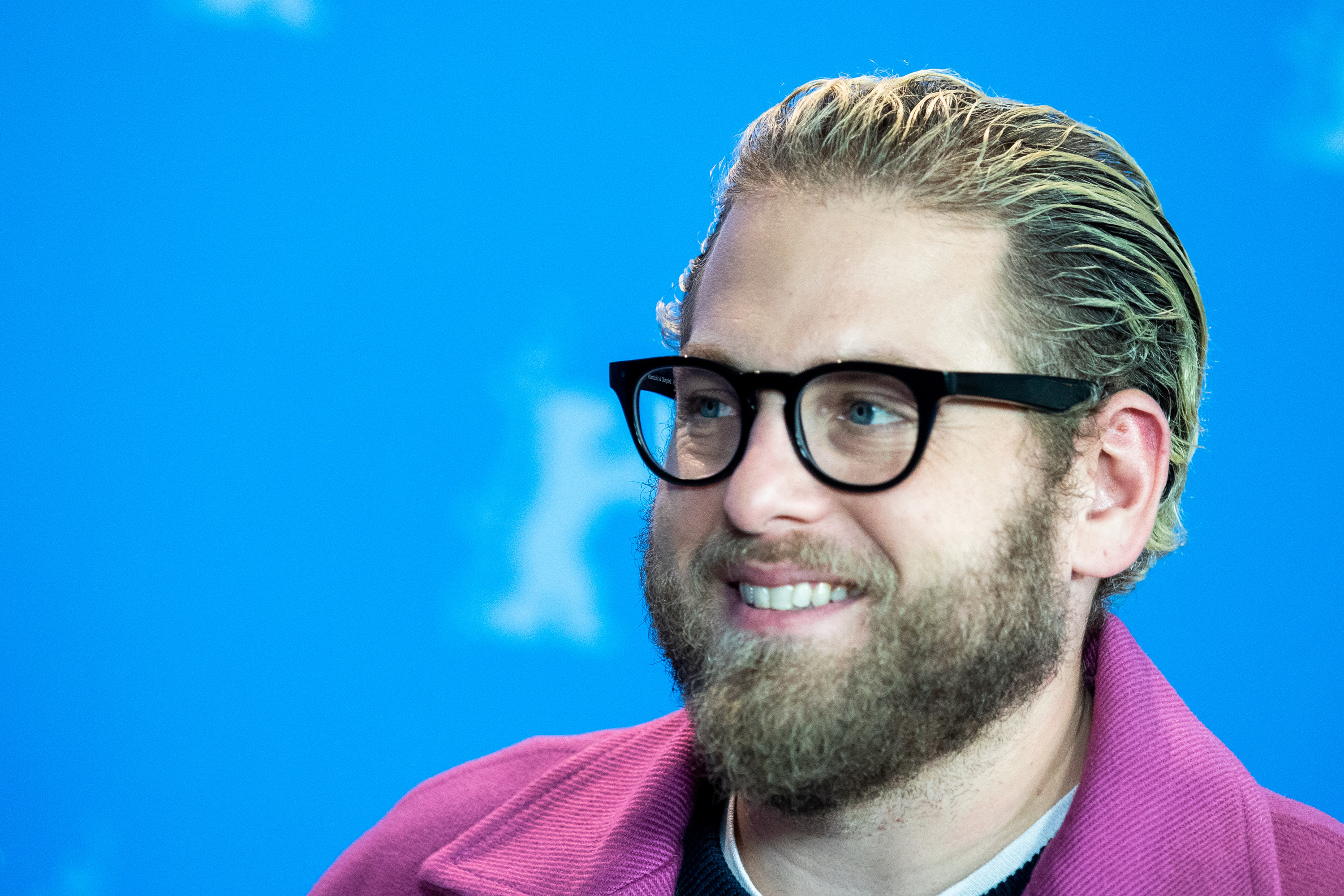 Both Jonah and Sarah have called out the anonymous haters responsible for creating the rude sign.
"I will never stop doing things that make me happy no matter how insecure my happiness makes you," Jonah wrote in a message shared on his Instagram Story.
Meanwhile, Sarah noted that "only kooks do shit like this," adding, "If you feel the need to rain on someone else's parade, ask yourself why and consider getting yourself a life."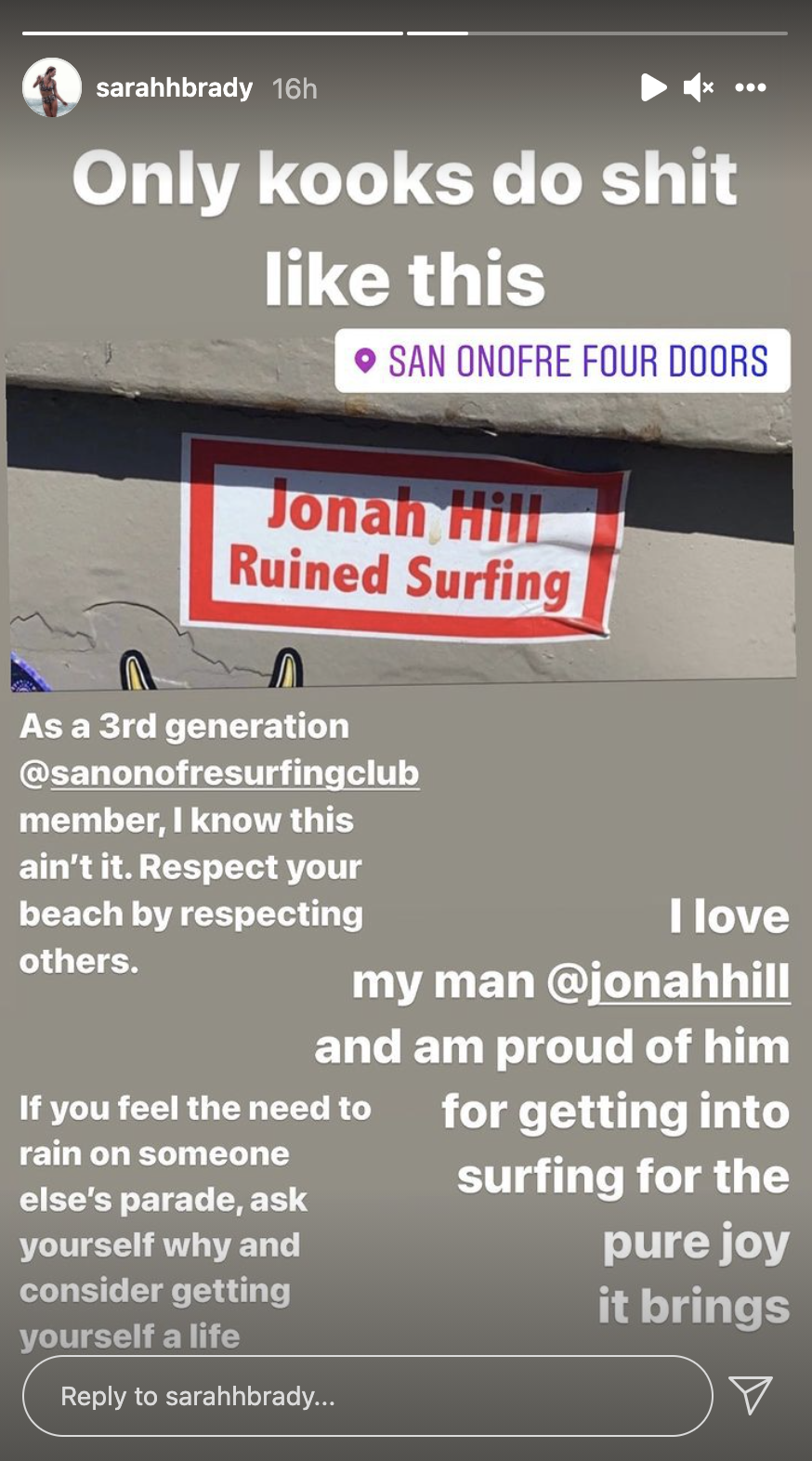 Cheers to Jonah for being bold enough to take up a difficult sport in adulthood, and sticking with it because it brings him joy.